October 8, 2021
–
October 9, 2021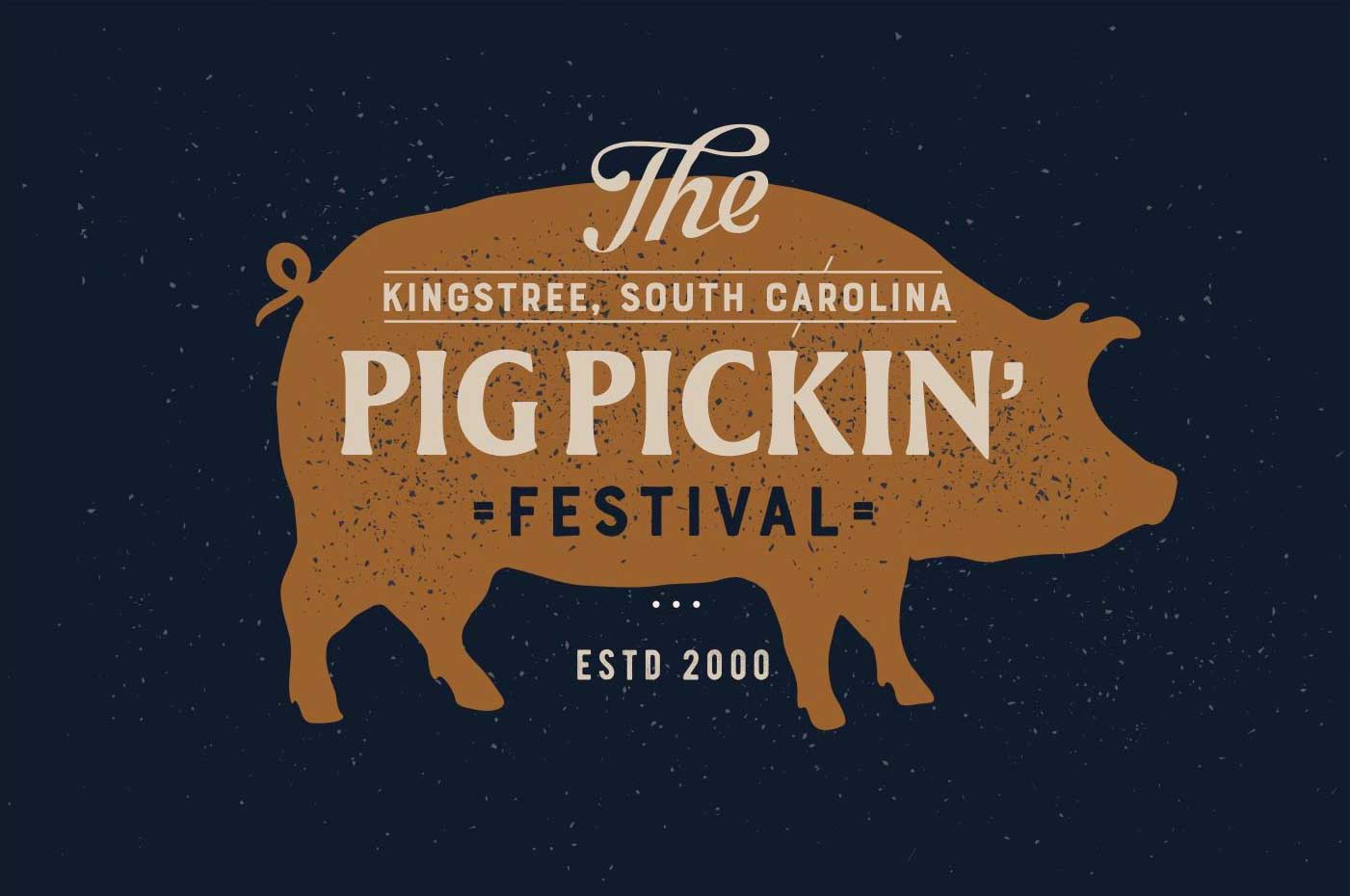 Canceled for 2021
The Kingstree Pig Pickin' Festival is scheduled, as usual, for October.
As the Festival continues to grow the need to expand beyond the confines of the Kingstree Recreation Center where it was hosted in the early days.
Years ago, the festival made its home inside the city limits. As it became more popular, space came at a premium. Thus the move to the recreation center made sense.
It was a more appropriate place that could hold the dozens of cookers, a carnival, a full stage, and a large number of vendors. But as time proved, even the Rec center wouldn't be the ideal location.
The desire grew to bring the "Pig" back downtown, opening the door for new and exciting additions.
Every year the Kingstree Pig Pickin' Festival includes a parade. Floats, bands, dance troupes, and others line up to celebrate the three-day event.
The parade begins at 10 a.m. and takes place on Main Street.
In addition, the Kingstree Pig Pickin' Festival hosts an annual golf tournament on Thursday prior to the Festival. The BBQ cook-off begins on Friday. BBQ winners will be announced Saturday at noon.
The Kingstree Pig Pickin' Festival Pageant will be held Saturday beginning at 5:00 pm at the Williamsburg County Complex.
They hold the festival annually on the 3rd weekend in October. The BBQ cookoff has had as many as 65 cookers who come from North and South Carolina and surrounding areas.
Plenty of fun for the entire family at the Kingstree Pig Pickin' Festival including carnival rides and other children's activities, arts and crafts vendors, food vendors, live bands along with local entertainment and a fireworks show to complete the evening on Saturday night.
Something for all ages!
Keep an eye out for the schedule of events posted in The Kingstree News and on the Kingstree Pig Pickin' Festival Facebook page!
Hope to see you there! .
---
If you're interested in keeping up with SC BBQ events throughout the year, check out our SC BBQ Events Calendar.