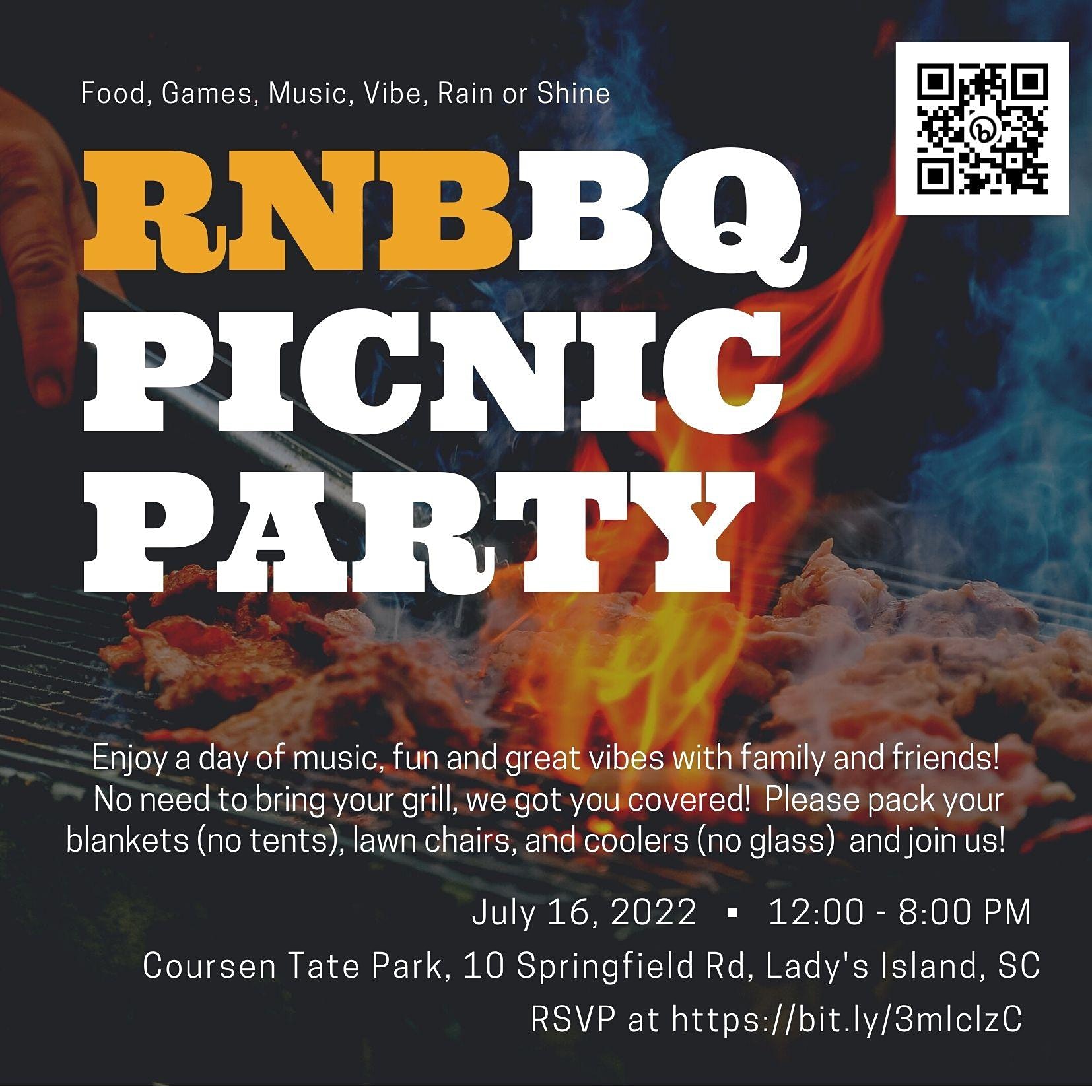 Enjoy a day of music, fun and great vibes with family and friends at the RnBBQ Picnic Party!
We're celebrating life, community, friendship and summer at the RnBBQ Picnic Party!
Saturday, July 16, 2022 • 12:00 – 8:00 PM
Coursen Tate Park, 10 Springfield Rd, Lady's Island, SC
No need to bring your grill, we got you covered!
DO NOT BRING GRILLS
Please pack your blankets (no tents), lawn chairs, and coolers (no glass)and join us!