October 15
@
1:00 pm
–
4:00 pm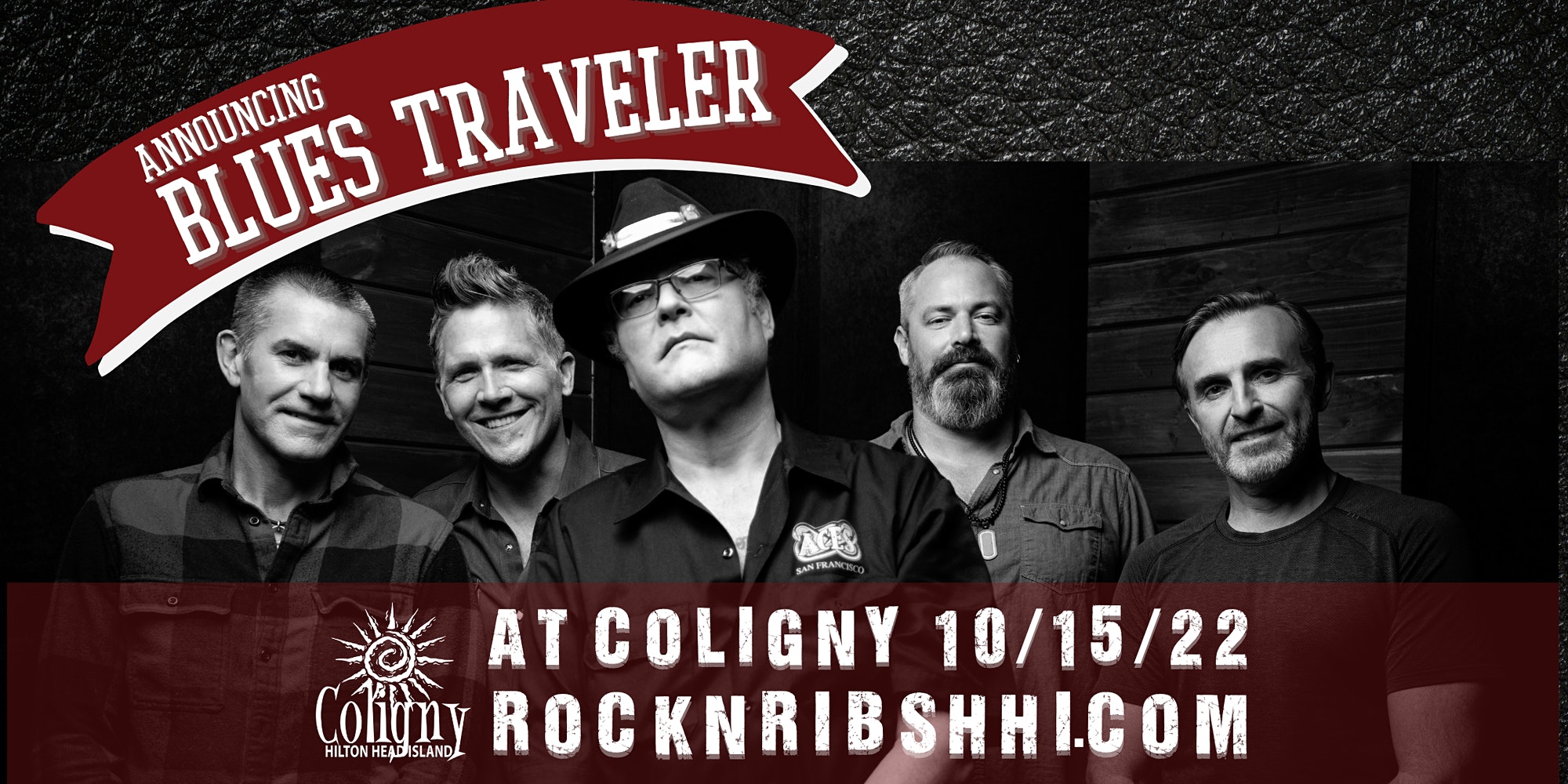 A CLASSIC ROCK 'N ROLL WEEKEND CELEBRATING BBQ, THE PEOPLE WHO MAKE IT, AND THE PEOPLE WHO EAT IT.
About this event
ABOUT THIS EVENT
Join us on October 14th and 15th for two days of World-class BBQ and Rock 'n Roll in Coligny on Hilton Head Island.
The party begins on Friday with the RNR Pitmaster Beach-Bum Triathalon, a Celebrity Chef dinner, and a private concert from Grammy award-winning Angie Aparo.
Saturday we feature the main tasting, Cranford Hollow, and our 6x platinum and Grammy award-winning headliners, Blues Traveler. This event in its inaugural year has something for every level of BBQ connoisseur.
THE FOOD
What side of the BBQ fence do you stand on?
Dry Rubbed vs. Sauced
Pork vs. Chicken vs. Beef
White Sauce vs. Red vs. Vinegar
Charcoal vs. Wood
Devour BBQ from world-renowned pitmasters, local chefs, and restaurants. Each chef will be presenting their own style of BBQ with enough varieties to satisfy everyone.
Come with an empty stomach and leave with a full belly.
If BBQ is your jam, VIP ticket holders will have an extra hour at the main tasting to talk with the Pitmasters and discover their new favorite flavors!
ABOUT US
We're a people-first festival. No nickel and diming here.
The BBQ is all-you-can-eat for every attendee. The beer and booze are free for VIP ticket holders. You'll get some free swag and we won't oversell tickets.
Each ticket type is capped to ensure maximum enjoyment for our guests.
Have personal interactions with all of our award-winning pitmasters and every attendee will have a great view of our awesome bands.
SIGN UP HERE FOR UPDATES! 1-Day VIP Tickets Coming Soon!
COLIGNY BBQ SOCIETY 2-DAY VIP PASS
$349
Friday, October 14, 2022 (4pm-10pm) and Saturday, October 15, 2022 (12pm-4pm)
Access to and participation in Friday's Pit Master Beach Triathlon, Celebrity Chef Dinner –––Announcement coming soon! ($150 value), and private concert with Grammy award-winning Angie Aparo ($45 value)
Saturday early event admission from 12-4 pm, Unlimited tastings from 14 nationally recognized pitmasters. Includes headlining act Blues Traveler! ($150 value)
Front stage (VIP) lounge and dining area, inclusive VIP Bar & Libations ($55 value)
Branded swag
Private Restrooms
PITMASTER 1-DAY VIP PASS
$249 (ON SALE THURSDAY, JUNE 15)
INCLUDES:
SATURDAY, OCTOBER 15, 2022 (12PM-4PM)
Saturday early event admission and food from 12-4 pm, Unlimited tastings from 14 nationally recognized pitmasters. Includes headlining act Blues Traveler! ($150 value)
including music by Cranford Hollow and Blues Traveler! ($150 value)
Front stage VIP lounge and dining area, inclusive VIP Bar ($55 value)
Branded swag
CONNOISSEUR- GENERAL ADMISSION
$149 (ON SALE THURSDAY, JUNE 15)
INCLUDES:
SATURDAY, OCTOBER 15, 2022 (1PM-4PM)
Event admission and food from 1-4 pm , Unlimited tastings from 14 nationally recognized pitmasters. Includes headlining act Blues Traveler! ($150 value)
ncluding music by Cranford Hollow and Blues Traveler! ($150 value)
Soft Drinks & Water
Branded swag
Details
Location
Related Events