This post may contain affiliate links to Amazon or other vendors I trust. Please read my disclosure policy. As an Amazon affiliate, I earn from qualifying purchases.
June 3
@
1:00 pm
–
11:00 pm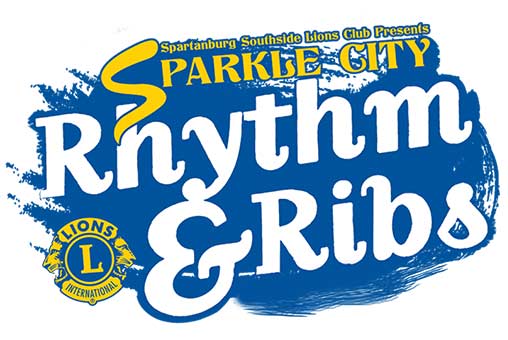 Sparkle City Rhythm & Ribs Festival: A Feast of Music, BBQ, and Community Spirit
As the summer sun begins to warm the city of Spartanburg, South Carolina, the air fills with the tantalizing aroma of barbecue and the rhythmic beats of music.
This can only mean one thing – it's time for the 6th Annual Sparkle City Rhythm & Ribs Festival! Scheduled for Saturday, June 3, 2023, at Barnet Park, this event promises to be a day filled with mouth-watering food, soul-stirring music, and a vibrant community spirit.
The Sparkle City Rhythm & Ribs Festival is more than just a celebration of food and music. It's a testament to the power of community and the spirit of giving back.
Organized by the Spartanburg Southside Lions Club, a community service organization, the festival is a platform for the club to raise funds for their various service projects. The proceeds from the event are channeled back into the community, making a real difference in the lives of those who need it most.
One of the key initiatives supported by the festival is the provision of free eye exams and eyeglasses to those in need. In a world where clear vision is often taken for granted, this initiative ensures that everyone, regardless of their financial situation, has access to this basic necessity.
The festival also supports Backpack Buddies, a program that combats hunger among children by providing them with food packs to take home on weekends. In a country where millions of children go to bed hungry, this program is a beacon of hope, ensuring that no child in the community goes hungry.
This year, the festival will also be making financial donations to The South Carolina School for the Blind, Miracle Hill Ministries, Upstate Stand Down for Veterans, and the Spartanburg Soup Kitchen. Each of these organizations plays a crucial role in supporting vulnerable groups within the community, and the festival is proud to contribute to their efforts.
So, is the Sparkle City Rhythm & Ribs Festival worth attending? Absolutely! Not only will you be treated to a day of fantastic music and delicious food, but you'll also be contributing to a cause that makes a real difference in the community. It's an event where you can feed your stomach, soothe your soul with music, and warm your heart by giving back.
So, mark your calendars for June 3, 2023, and get ready to be a part of an event that truly embodies the spirit of Spartanburg. The Sparkle City Rhythm & Ribs Festival is not just an event; it's a celebration of community, generosity, and the joy of giving back. We look forward to seeing you there!
Details
---
Map
Related Events