The BBQ Pit on Farrow Road in Columbia is old-school authentic South Carolina barbeque.
You find some of the best barbecue in the most unlikely places. Don't let the outside fool you; it's what's on the inside that counts.
Drop in and find out for yourself!
What Folks are Saying
"It's hard to find a place this good and authentic," writes Google reviewer and Local Guide Jamie Campbell in his Google review.
"Window service only, can see and smell the smoker going while you wait, and the food was awesome. Homemade everything! including the onion rings and fries.
"Ribs fell off the bone! Super nice service, too."
In addition, Jennifer Oakley Busch seems to think so, too.
"Absolutely AMAZING!
"We ordered 4 meats (ribs, chicken, fish, burger) and 5 sides (fries, mac-n-cheese, hash-n-rice, corn nuggets, onion rings), and every single bite was amazing. There wasn't an ounce of food left on our plate."
Likewise, Tamara Smalls thinks a lot of The BBQ Pit:
"I like BBQ but just couldn't find a place that can really cook it.
"I had a side of hash and rice with a piece of rib. The rib was cooked to perfection!!! The best I ever had. The right temperature, texture, and taste!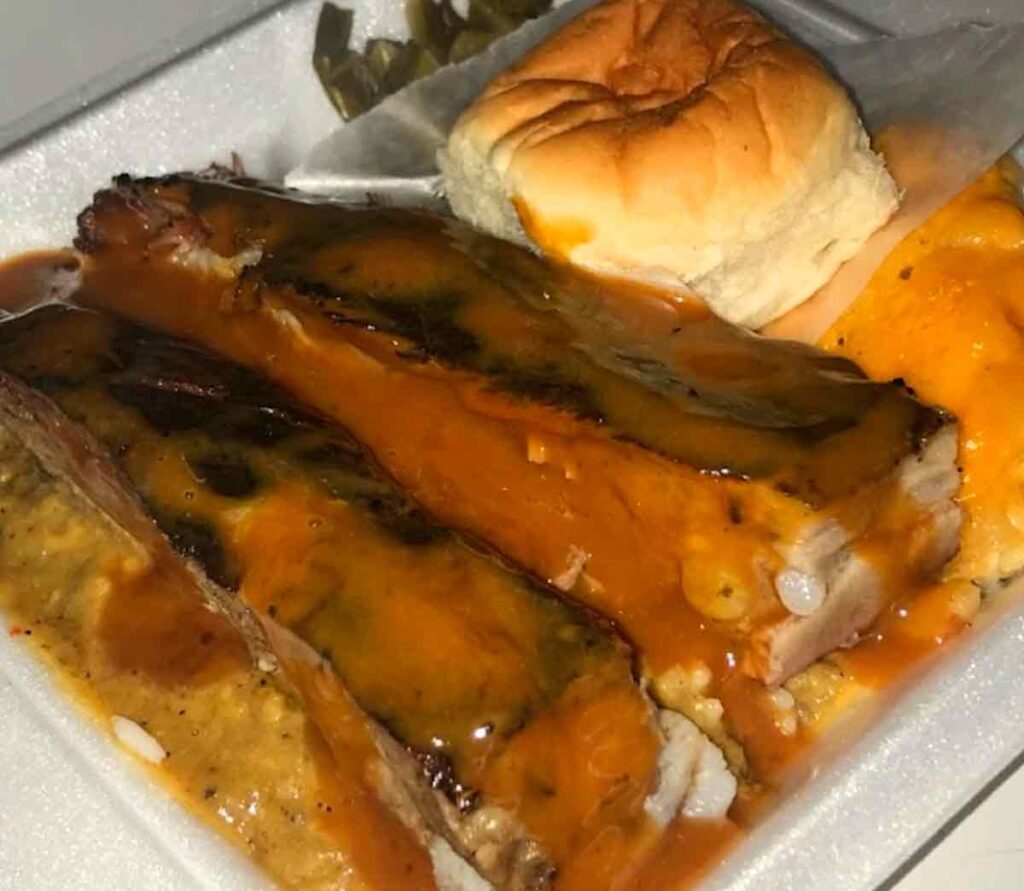 "The hash was to die for, not that vinegar taste. This was my first visit so I have to go a few more times to make sure I just didn't catch them on a good day.
"I saw a few more of their dinners and menu items from other customers and it looked delicious down to the T.
"I would definitely recommend this place over any I have visited in the Columbia Area. Whoever is cooking those ribs and hash, please don't change a thing!!! 2 thumbs up!!!"
If you're searching for true old-school South Carolina barbecue, The BBQ Pit is the place you're looking for and they're right in the heart of Columbia and near both Interstate-20 as well as Interstate-77.
Menu for The BBQ Pit on Farrow Road in Columbia
Note: Menu prices and options are subject to change over time. Contact the restaurant for the most up-to-date information.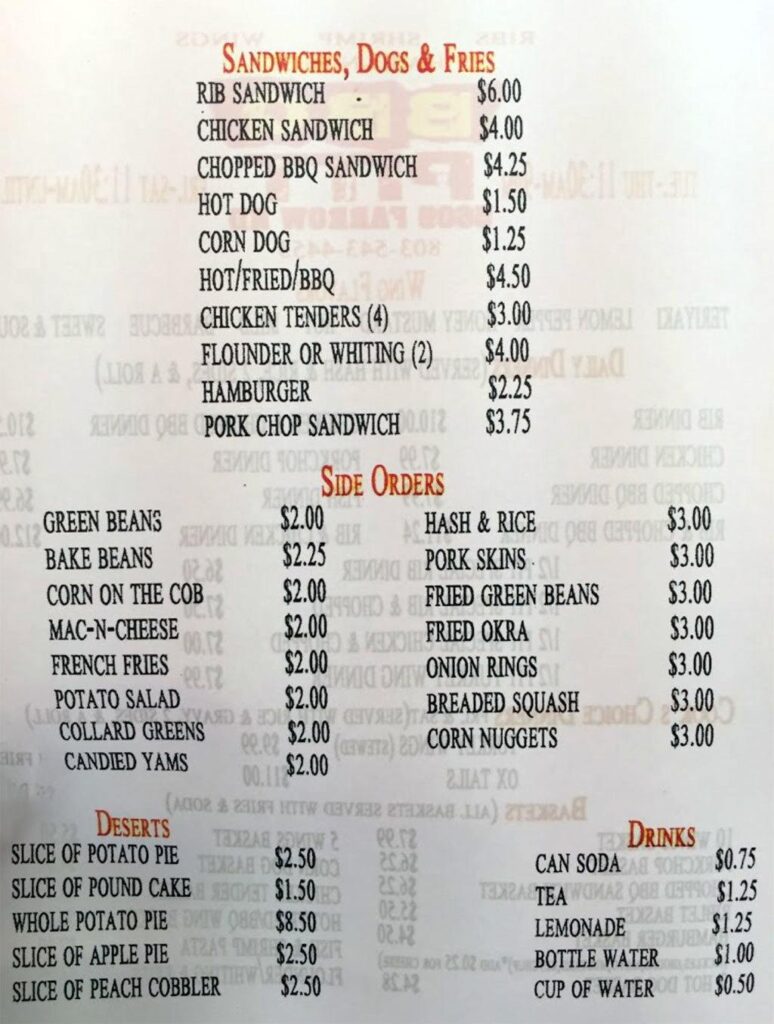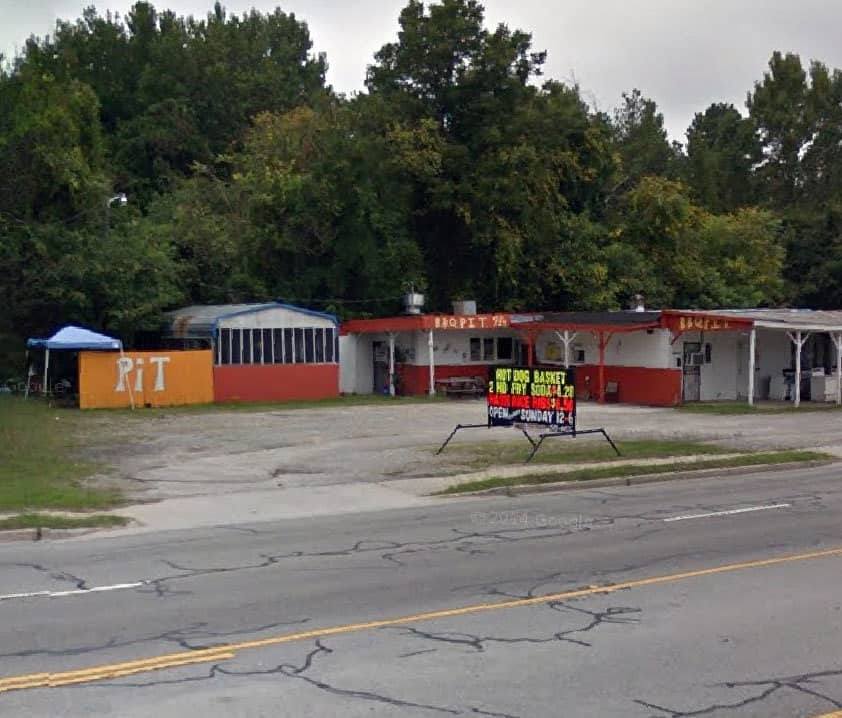 The BBQ Pit
5609 Farrow Road
Columbia,
SC
29203
| | |
| --- | --- |
| Monday | Closed |
| Tuesday | |
| Wednesday | |
| Thursday | |
| Friday | |
| Saturday | |
| Sunday | |
Social Media
Review Sites
Features
Cash Only, Hash, Mustard Sauce, Heavy Tomato Sauce