This post may contain affiliate links to Amazon or other vendors I trust. Please read my disclosure policy. As an Amazon affiliate, I earn from qualifying purchases.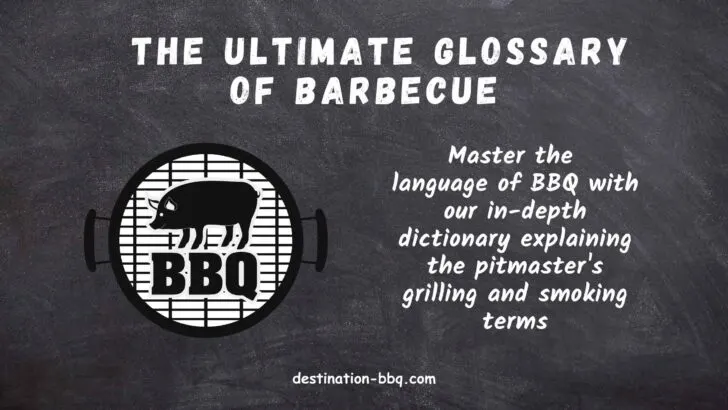 Welcome to our ultimate glossary of grilling and smoking terms! Whether you're a seasoned pitmaster or a backyard BBQ enthusiast, this guide fully explains the meaning behind all the jargon you've probably heard of — and maybe even used.
As any serious BBQ fan knows, the world of smoking and grilling is full of its own language, from "Atomic Buffalo Turd" to "Texas Crutch" and everything in between.
That's where this glossary comes in.
We've compiled a comprehensive list of all the key terms used by pitmasters, along with in-depth, but simple-to-understand explanations of those expressions. Whether you're looking to expand your BBQ vocabulary or just want to impress your friends at your next cookout, this guide has got you covered.
So grab a cold beverage, fire up the grill, and let's dive into the smoky world of barbecue together!
WARNING: Men at Work
NOTE: This glossary first began being compiled and in-depth articles started being written on May 8, 2023. Due to the research required, the glossary will fill out over time. If the term you're looking for is not here, yet, please check back later, or comment below to let me know terms you'd like us to add. We appreciate your patience as we create the web's most comprehensive collection of BBQ terms complete with in-depth explanations for each term.