This post may contain links from which I earn a commission. Please read my disclosure policy. As an Amazon affiliate, I earn from qualifying purchases.
With a sincere effort to provide a comprehensive list of your South Carolina gift options, we present our South Carolina BBQ gift guide for 2023. If you're looking for the perfect gift basket for family or friends, or if you're just looking for a taste of home, you'll find authentic food gifts made in South Carolina.
Whether your gift basket is for others or yourself, what you'll find in our gift guide includes options from some of the Palmetto State's most famous pitmasters and restaurants, but more importantly, it features products from simple mom-and-pop businesses that have bottled up secret family recipes, some that go back generations.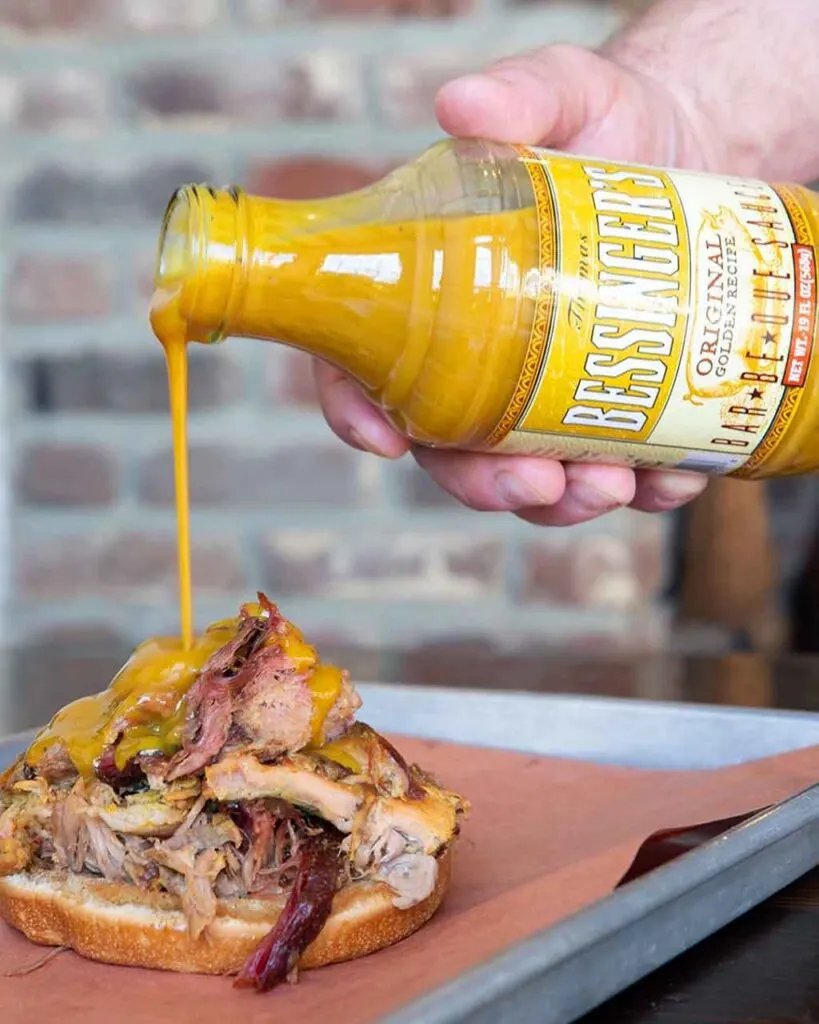 While the vast majority of the products in our gift guide are from South Carolina vendors, we'd like to be clear that there are a small handful of tools or books that are from folks nearby or are simply handy for anyone making barbecue anywhere. But all food products are made in South Carolina.
So if you're looking to fill a gift basket or your cupboard, this is the place to shop.
(You might also want to check out Recommended Products page. There you will find general barbecue products we've recommended to readers of our newsletter. See previous newsletter issues and/or subscribe here.)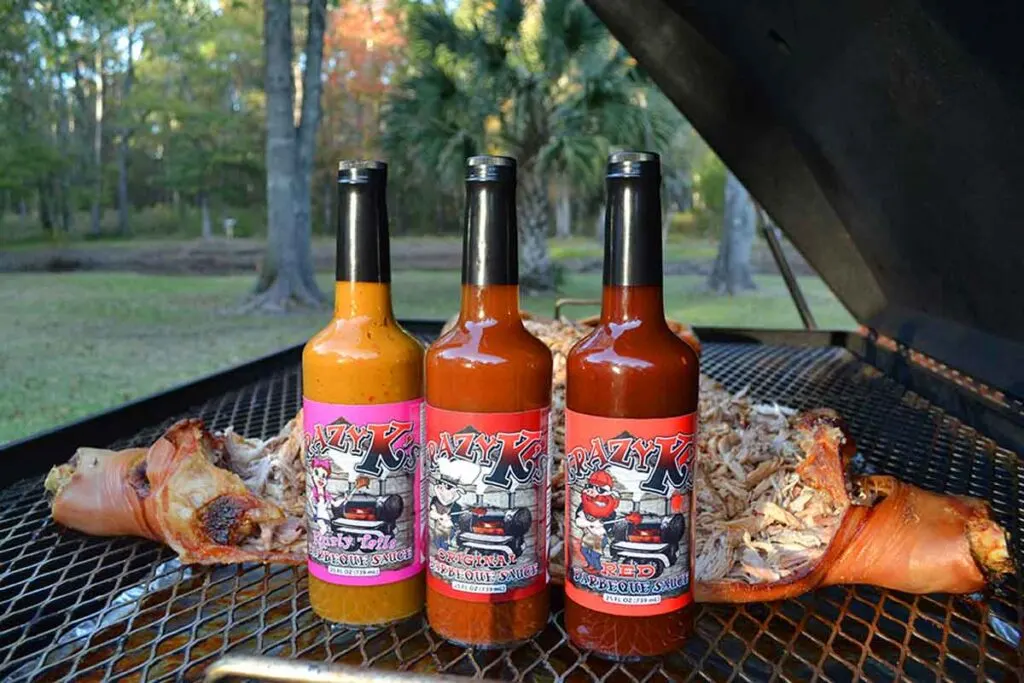 Editor's Note: None of the products below are sold by this site, Destination BBQ. In most cases, you'll be purchasing directly from the business or restaurant itself. In other cases, you'll be purchasing on Amazon.
Disclosure: As an Amazon Associate I earn from qualifying purchases. Some of the links below (generally the Amazon ones) are affiliate links. Most other links are not.
SC BBQ Gift Guide (2023)
If you're looking online for the best food gifts from South Carolina, you'll find the authentic items from Charleston to Columbia and beyond in this gift guide. Below we have assembled unique culinary products and merchandise you can only buy in South Carolina from famous restaurants to simple mom-and-pop businesses.
These unique gifts, many of which are handmade and artisanal, are organized in the following categories:
Smoked Meats and Foods - includes barbecued foods that can be shipped nationwide
SC Barbecue Sauces, Rubs, and Gift Boxes - bottled BBQ products available online
Barbecue Books - from pitmasters and authors from South Carolina and beyond
BBQ Tools - curated list of special tools for pitmasters
Barbecue Classes - local or online masterclasses offered by pitmasters who know BBQ best
Masterclass
Aaron Franklin's Masterclass on barbecue is worth the subscription alone. I have watched every minute of it. He goes in-depth on brisket at a level only a true expert could present, but he also has amazing chapters on ribs, pulled pork, sauces, and more. Why not learn from the master?