Bubba's BBQ & Bash at the Opry ***Permanently Closed***
Bubba's BBQ & Bash at the Opry — the "house that The Marshall Tucker Band built" — is a casual barbecue restaurant in Roebuck. Come in and experience our comfort food, have a quick bite, or try out our notable desserts in a cozy environment.
Rob Dillon, co-owner of Bubba's BBQ & Bash, opened the restaurant's second location in the former Walnut Grove Opry House. The folks behind this 6,200-square-foot restaurant dedicate themselves to their customers. For example, they offer family style, alcohol and smoke-free dining in a location that seats 200 plus.
"I am so excited to be here," said Dillon. "This building has a rich history. We were looking to expand. This building came up for lease, and I jumped at the opportunity."
The facility boasts a 155-seat dining hall and a 60-seat banquet room. In addition, it serves as the headquarters for the company's catering operation Carolina Culinary Creations.
"We are set up to do a lot of volume," Dillon noted. "We offer a half-and-half menu of barbecue and seafood. The goal is to provide a casual family-dining experience. We offer live acoustic music, parking lot parties…this location serves as a community hub."
Rich History of Bubba's BBQ & Bash at the Opry
Dillon said he did some research on the building and found that it operated as the Sundown Lounge, a "rough and tumble juke joint," in the 1960s.
In the early 1970s, founding members of The Marshall Tucker Band would get together and play there. The building is about a mile from Marshall Tucker Road.
As the band's star began to rise, the building became the Walnut Grove Opry House. It became a popular layover spot for Hank Williams Jr., who purchased a cabin down the road. David Allan Coe, Kenny Loggins, and Charlie Daniels also played there, Dillon said.
"This is the house The Marshall Tucker Band built," he said. "They were awesome, and they were good people. I am seeking memorabilia and other artifacts from the band's early days so we can display it here. It's a story that needs to be told."
Overall, Bubba's will focus on serving fresh, quality dishes that leave customers feeling full without breaking the bank.
"Every time a guest pays for their meal, I am thankful and humbled," Dillon said.
In her review on Google, Local Guide Linda Padgett wrote the following about Bubba's BBQ & Bash at the Opry:
"From start to finish, we enjoyed a GREAT EXPERIENCE! Placed a take out order, the young woman answering the phone was friendly, organized, and professional. Upon arrival, a very pleasant, personable young man, who seemed to genuinely enjoy his job, greeted me. He made small talk and made me feel very welcome! The ribs were amazing, the beef hash flavorful, and the grilled chicken moist and well seasoned. Great customer service and great food Bubba's!!!"
For more information, call 864-595-4220. Call to learn about catering options, or takeout.
The Making of Bubba's BBQ & Bash At the Opry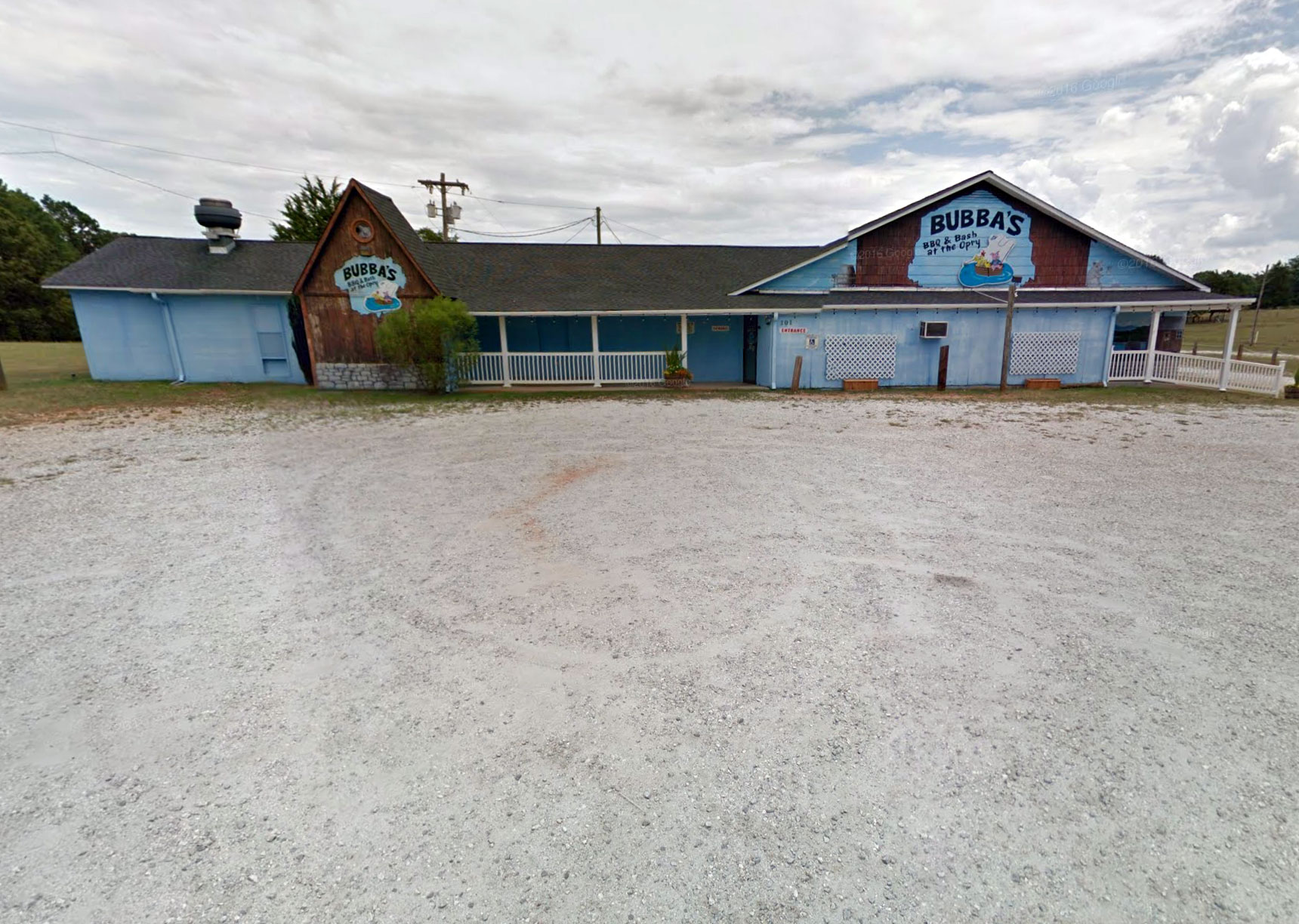 Bubba's BBQ & Bash at the Opry ***Permanently Closed***
101 Old Hills Bridge Rd.
Roebuck,
SC
29376
| | |
| --- | --- |
| Monday | Closed |
| Tuesday | Closed |
| Wednesday | |
| Thursday | |
| Friday | |
| Saturday | |
| Sunday | |
Social Media
Review Sites
Features
Cards and Cash, Hash, Mustard Sauce, Vinegar Pepper Sauce, Heavy Tomato Sauce