Gaston Collard and Barbeque Festival (SCBA)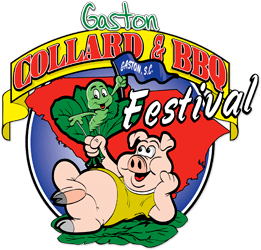 How do you like your greens? with a side of barbecue?
If you like collards and barbecue, then this is the festival for you. Celebrate fall harvest at the annual Gaston Collard & BBQ Festival with a parade, free rides, games, antique cars, live entertainment, and a barbecue cook-off.
There's even a beauty pageant the spring before the festival.
Of course, barbecue and fixin's like cornbread, black-eyed peas, collards, mac n cheese, and pound cake will be available.
The festival kicks off on Friday with the Barbeque competition. This cook-off competition lasts all night.
On Saturday, the parade starts the day off right. After the parade, the festival begins at 131 North Carlisle Street behind the Gaston Town Hall.
There is live music with bands performing throughout the day and free rides for everyone. Crafters, vendors, and exhibitors will also be there showcasing their wares.
The kitchen opens at 11:30 and will be selling Collard and Barbeque Plates that include all your favorite Southern specialties – collards, barbeque, black-eyed peas, macaroni and cheese, cornbread, pound cake, and tea or lemonade.
Gaston offers a clean family-friendly festival. No alcohol allowed on the premises.
Come join the fun and eat lots of good food at the Gaston Collard and Barbeque Festival held each and every October!
For more information or to get an application to enter the cooking contest, visit the Town of Gaston website here.
I Love a Parade
Take a look at this video from the 2015 Gaston Collard and Barbeque Festival parade.
---
If you're interested in keeping up with SC BBQ events throughout the year, check out our SC BBQ Events Calendar.