This post may contain affiliate links to Amazon or other vendors I trust. Please read my disclosure policy. As an Amazon affiliate, I earn from qualifying purchases.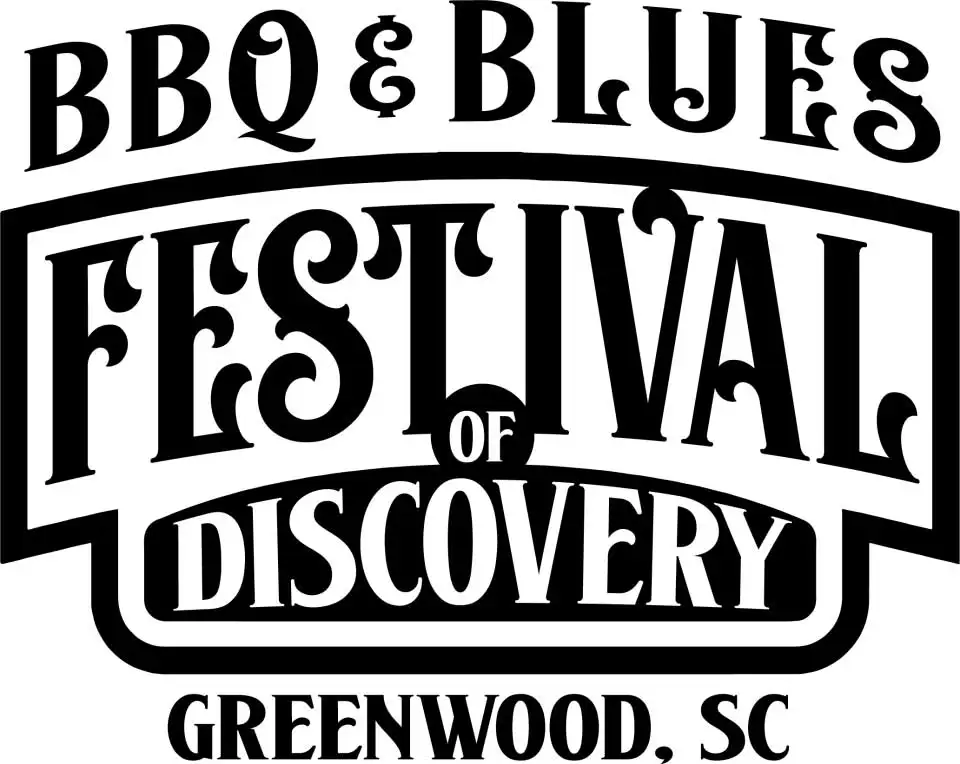 "Each year, the SC Festival of Discovery brings a taste of Southern hospitality to Greenwood, South Carolina. It's a celebration of our community and the unique culture and heritage that make our city special," said Kelly McWhorter, executive director for Discover Greenwood.
The SC Festival of Discovery, an annual tradition in Greenwood, has been drawing visitors from around the region for over 20 years.
The festival got its start in 2000 as a way to showcase the city's barbecue heritage, and it has since grown to become a major event in the state.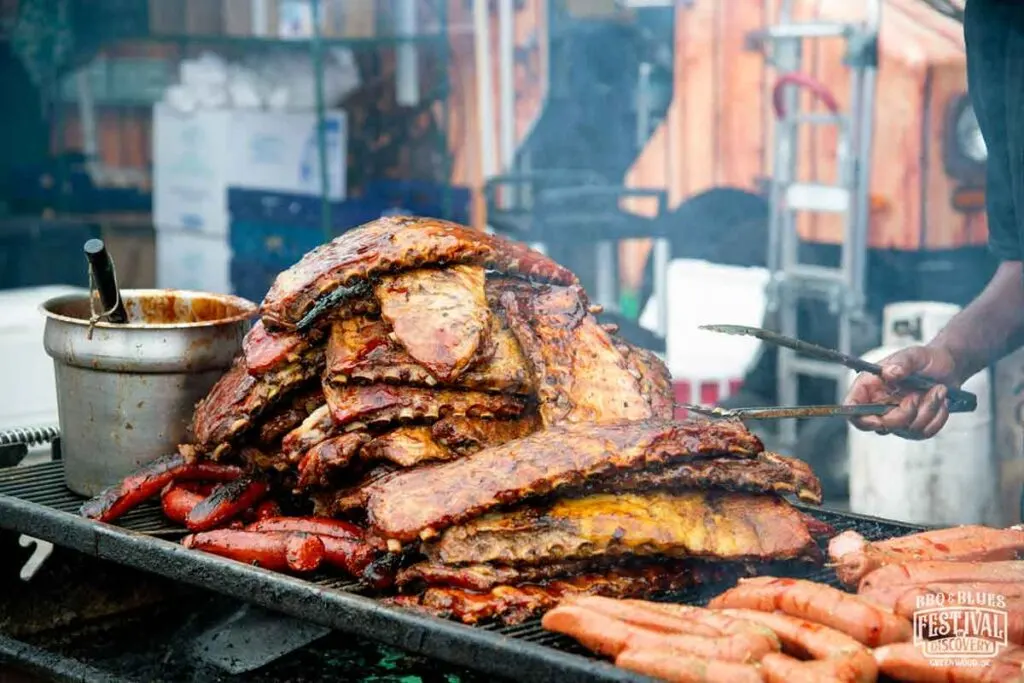 Good Food
"If you love good barbecue and good music, you don't want to miss the South Carolina Festival of Discovery!
"This is an annual event that we always look forward to attending. It's well-organized and always a lot of fun," wrote one reviewer on Tripadvisor.
Over 90 teams will be competing in the state BBQ championship through the Kansas City Barbeque Society at this year's festival, and festival-goers can sample all types of barbecue and vote for their favorite in the people's choice competition.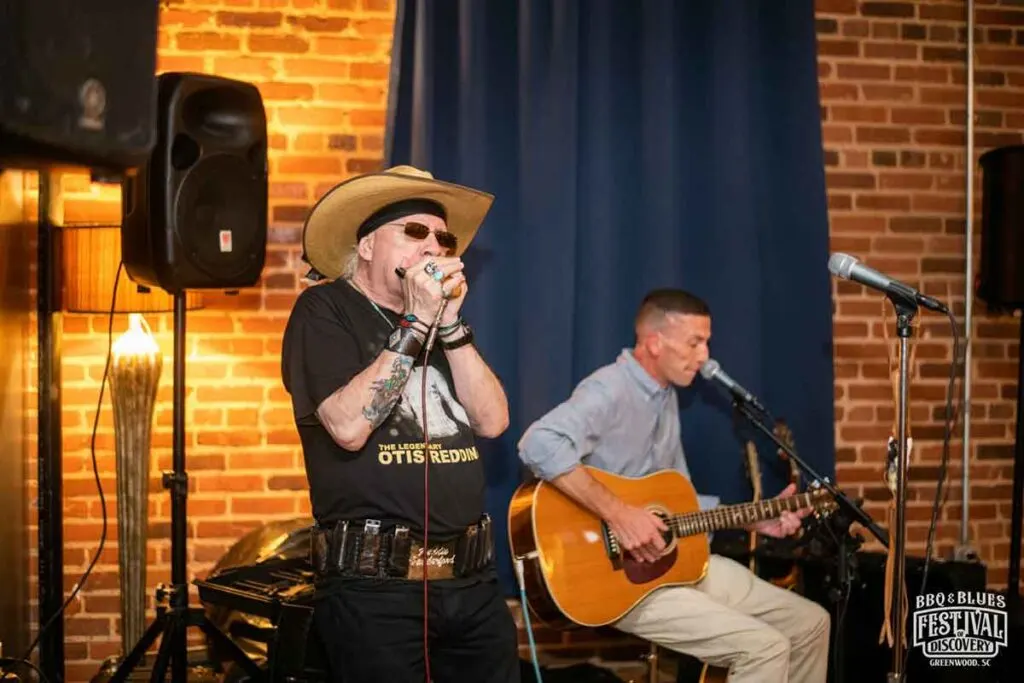 Good Music
The festival will also feature live blues music and a variety of food and craft vendors, and the streets of Uptown Greenwood will be closed to traffic to make the festival walkable and safe for pedestrians.
According to McWhorter, the festival is not only a fun-filled event but also a major economic driver for Greenwood.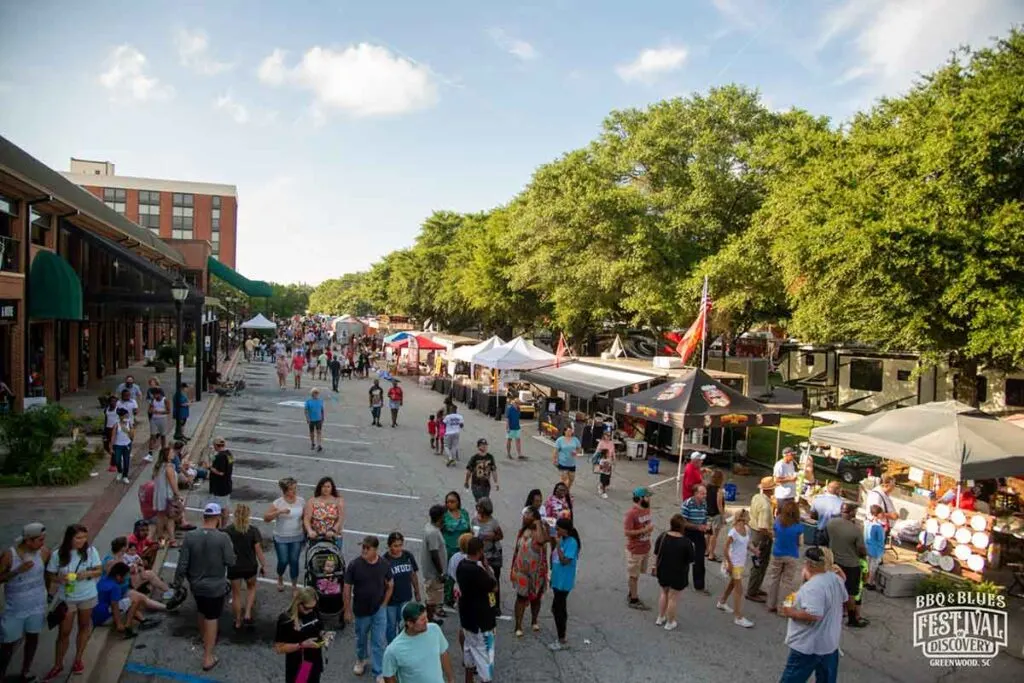 Valuable Impact
She estimates that it brings an economic impact of over $2.6 million through visitors, vendors, hotels, and restaurants.
"We want people to see how wonderful Greenwood is during this time of year," said McWhorter. "There is no parking fee, there's no gate fee for this event, and we really do it as a tribute to our community."
Police will be on-site all weekend to ensure that everyone has a fun and safe time, and visitors are reminded that concealable weapons are not allowed due to the festival's serving of alcohol.
The SC Festival of Discovery is a testament to the city's barbecue heritage and Southern hospitality, and it's an event that continues to attract visitors year after year.
Organizer
Location
Lodging, Dining, and More
Weather Forecast
GREENWOOD WEATHER
---