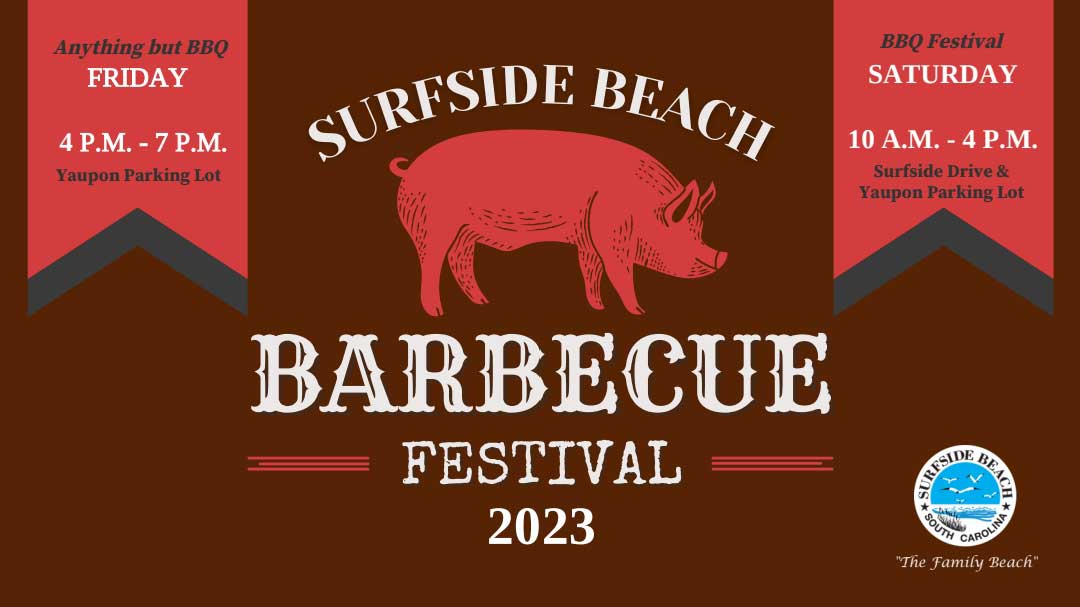 The annual Town of Surfside Beach Barbecue Festival brings some of the area's best barbecue together in one spot.
The festival kicks off at 4 p.m. Friday with the "Anything but Barbecue" event, featuring participating vendors' top non-barbecue dishes. Vendors can cook and sell their "favorite" or "best" non-barbeque dish; chicken wings, chili, soup, etc.
The first day's festivities wrap up at 7 p.m.
The second day, including the barbecue competition, begins at 10 a.m. and runs until 4 p.m.
Saturday's events include craft and produce vendors lined up along Surfside Drive. Vendors can sell BBQ and any side items; fries, onion rings, chips, slaw, beans, etc.
The Surfside Beach BBQ Festival is a "rain or shine" event.
Vendors will offer handmade jewelry and other crafts, as well as local honey, jams, and baked goods.
Live music will be on hand to entertain fest-goers.
---