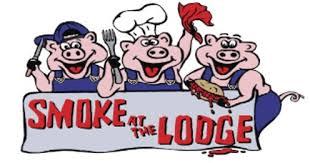 SMOKE AT THE LODGE is an annual BBQ cook-off fundraiser.
The event features a "No Pork Friday" event where top PitMasters in the area create a dish with no pork.
Tasting tickets are available for just $1. Saturday, BBQ Plates are for sale using the championship BBQ produced from the contest. Plate sale proceeds enable the lodge to raise money for their community charities.
This is a wonderful opportunity to taste fantastic food and be involved in the Community of Summerville.
Related Events