Smoke on the Beach (SBN)
April 2, 2021
–
April 3, 2021
Smoke on the Beach is an annual BBQ competition sponsored by Myrtle Beach Shrine Club. This yearly event is sanctioned by Southern BBQ Network (SBN) and is held during the spring of each year.
Like always, the competition is held at the historic Myrtle Beach Pavilion Park. You will find it at 8th Avenue N. and Ocean Blvd.
Smoke on the Beach is a family-oriented event that takes place in the heart of Myrtle Beach, where parking is free and the Boardwalk is at your beck and call.
In addition, families will find the sky wheel and other fun events for the kids just a few steps away. What's not to love?
A BBQ Competition event with both food trucks and local craft vendors that support the Great Shriner's Philanthropy.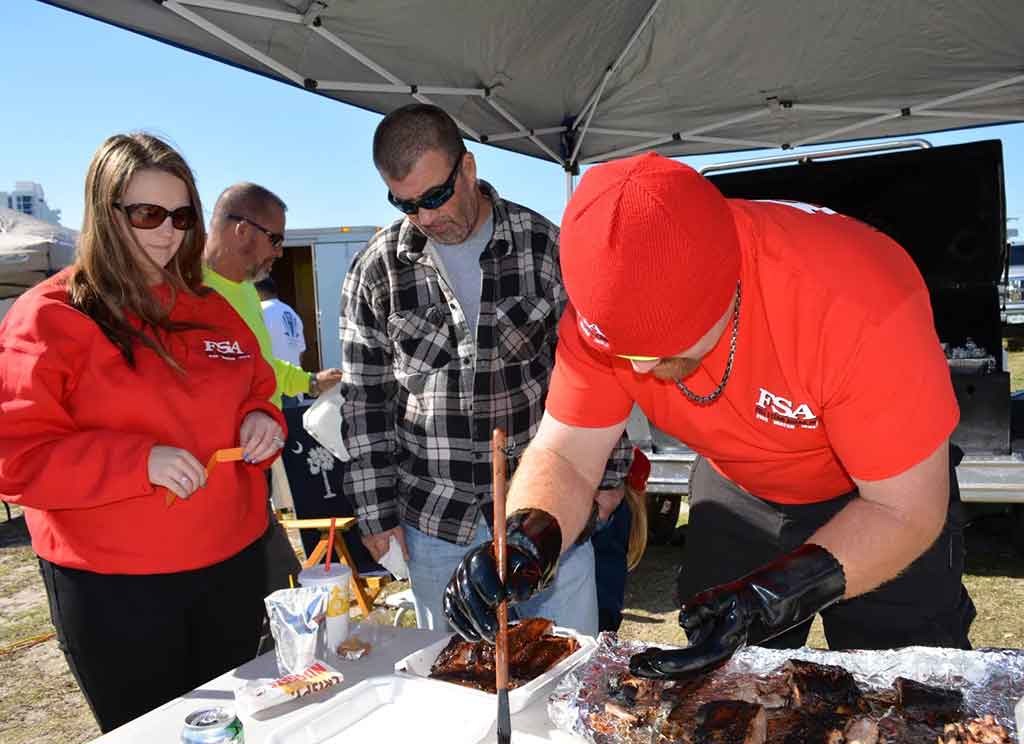 Join us as the smell of BBQ fills the air! Smoke on the Beach will comply with all COVID 19 Regulations.
Friday night we'll be hosting the "Anything Butt" competition.
During this competition, the event cookers are free to make and enter into the contest anything but BBQ. Often they make chicken wings, but you never know what to expect. (Almost) Anything goes!
Samples from the Anything Butt competition will be available to the public for a minimal price.
In addition, on Friday night, local craft vendors and food trucks will be onsite along with a live band. And yes, adult beverages will also be available.
On Saturday at Smoke on the Beach, BBQ judging will be held. We'll have BBQ sandwich sales to the public during and after the judging. In addition, adult and regular beverages will be sold onsite.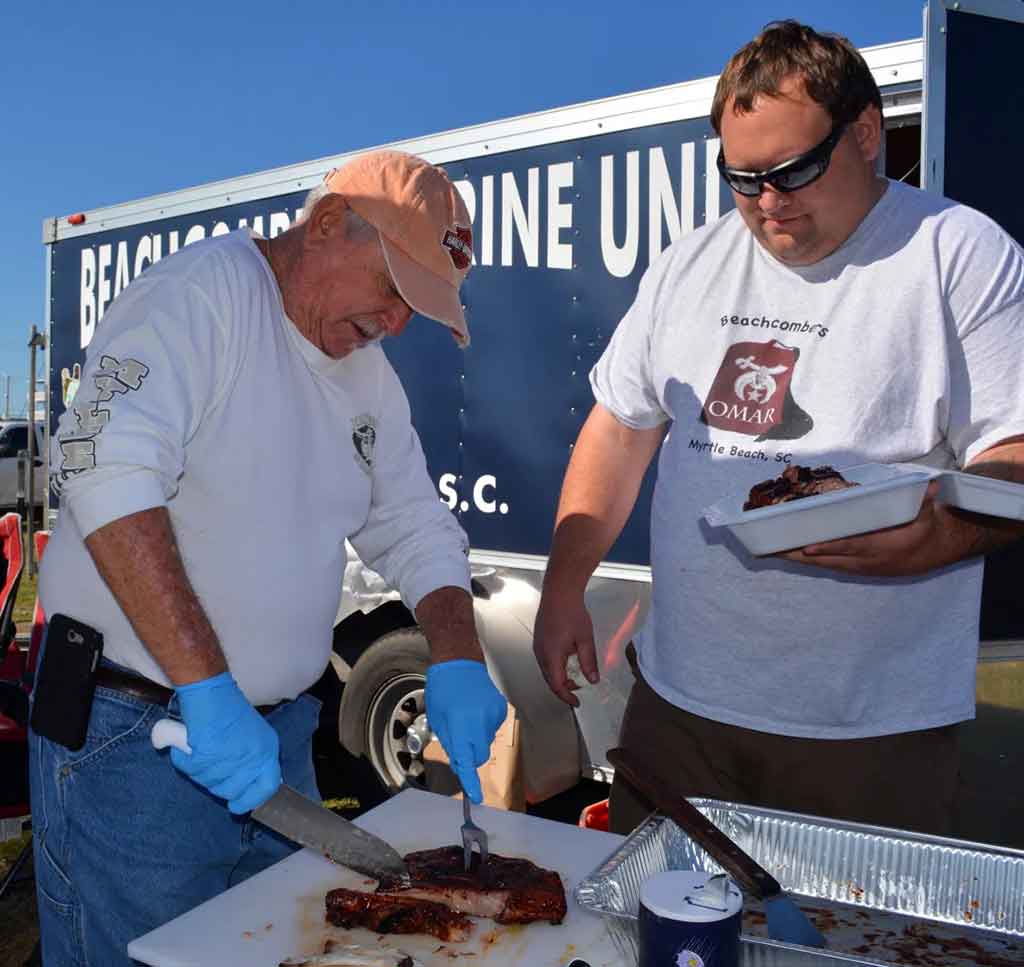 The event has a little bit of something for everyone! Come join us and have some sun, sand, fun, and BBQ!
Questions should be directed to [email protected]
Chairman for Smoke on the Beach is:
Rusty Watson, P.O. Box 786, Myrtle Beach, SC 29578
Check our event calendar for other events to enjoy throughout the year.
Rusty Watson
843-685-5540