This post may contain affiliate links to Amazon or other vendors I trust. Please read my disclosure policy. As an Amazon affiliate, I earn from qualifying purchases.
A Deep Dive into Doc's: A Must-Visit Restaurant in Columbia
If you're a fan of Southern cuisine and find yourself in Columbia, SC, there's one place you can't afford to miss: Doc's Barbeque.
Established in 2006, Doc's Barbeque is a testament to the late Dr. J. Frank Martin's love for life, family, friends, sports, and most importantly, good food at a good price.
The Atmosphere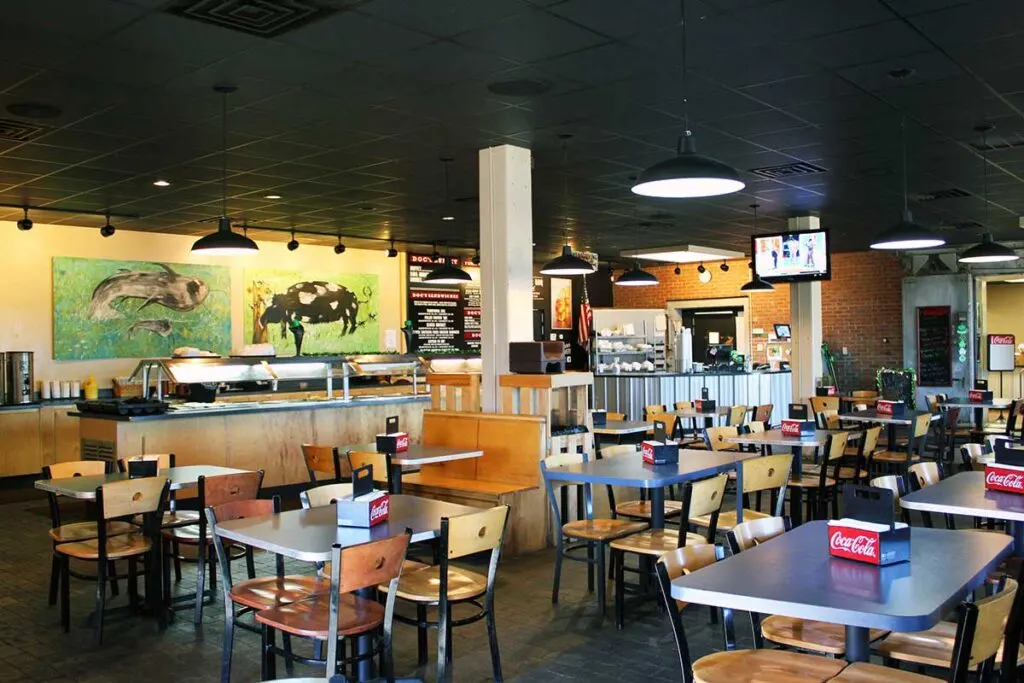 From the moment you step into Doc's Barbeque, you're greeted with a warm, welcoming atmosphere that's as inviting as the food itself.
The restaurant is bright and clean, adorned with unique artwork that adds a touch of charm. As one Yelp reviewer noted, "The dining room is extremely clean and pleasant for a buffet."
The staff at Doc's Barbeque are friendly and welcoming, ensuring that every guest feels at home.
The Food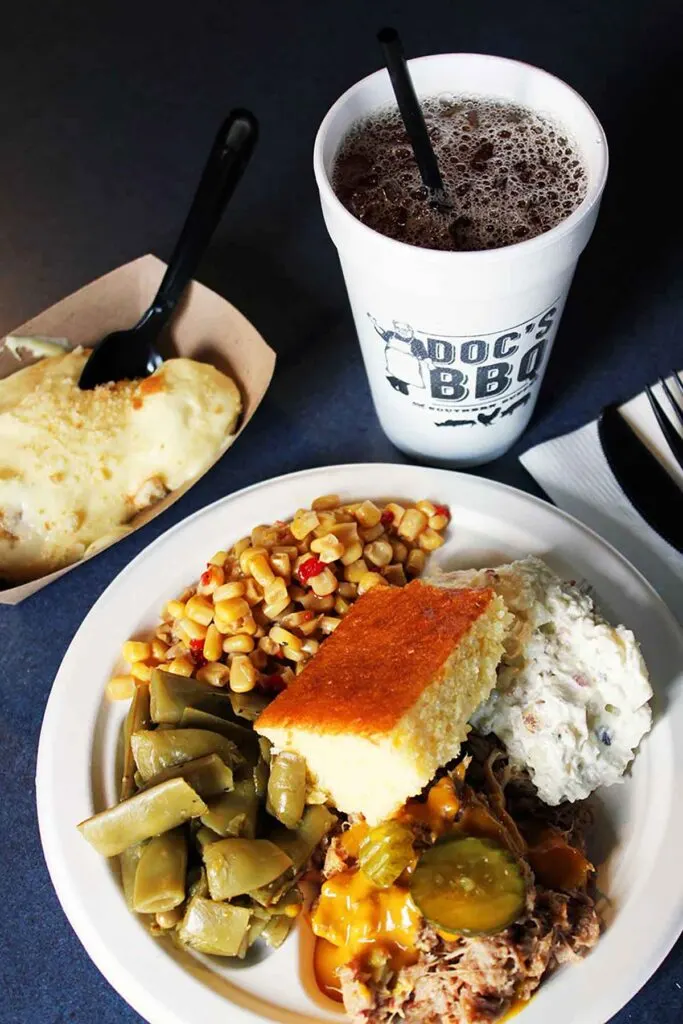 The heart of Doc's Barbeque is, of course, the food.
The restaurant prides itself on its hand-pulled smoked BBQ pork and hand-breaded fried catfish. The buffet offers a variety of dishes that cater to every palate.
As the reviewer on Top100BBQ.com put it, "The buffet includes greens, black-eyed peas, mac and cheese, sweet potatoes, dessert, pulled pork in two styles, mustard-based and vinegar and pepper-based, and containers of tartar sauce for those who want to add a bit of zip to their fish.
The restaurant's commitment to quality and fresh ingredients is evident in every dish.
Doc's Barbeque is particularly renowned for its catfish, which has been hailed as the best in South Carolina. The variety of BBQ sauces available at Doc's Barbeque is another highlight, each offering a unique taste that complements the food perfectly.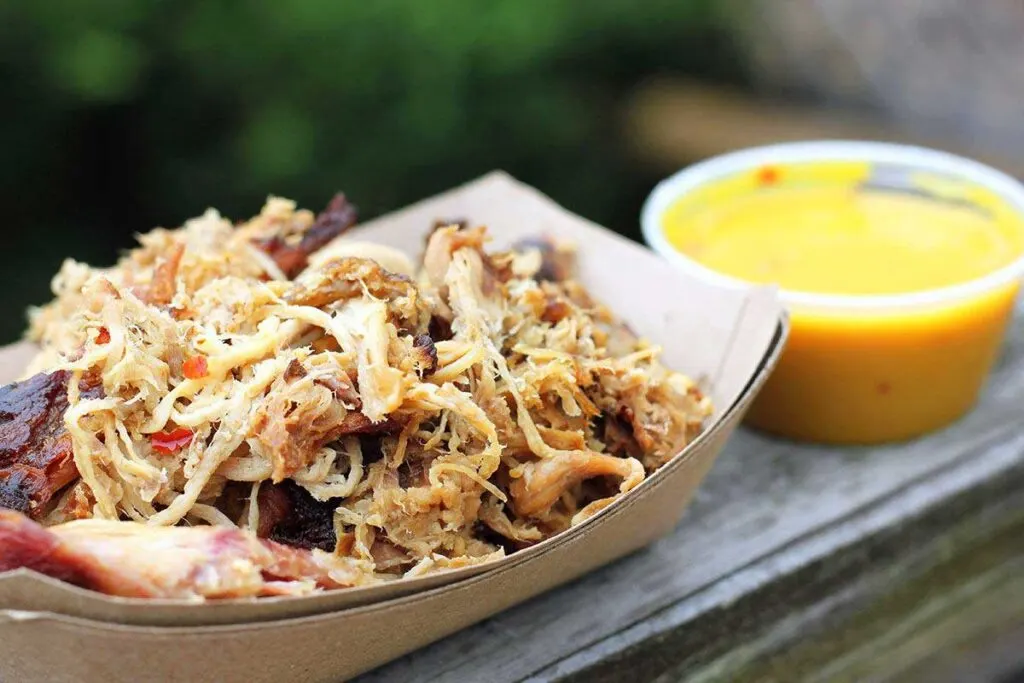 The Experience
Dining at Doc's Barbeque is an experience in itself.
The buffet style allows you to sample a variety of dishes, and the option to order specialty sandwiches, baskets, or salads ensures there's something for everyone. The restaurant's popularity is evident in its frequent full parking lot, a testament to its local approval.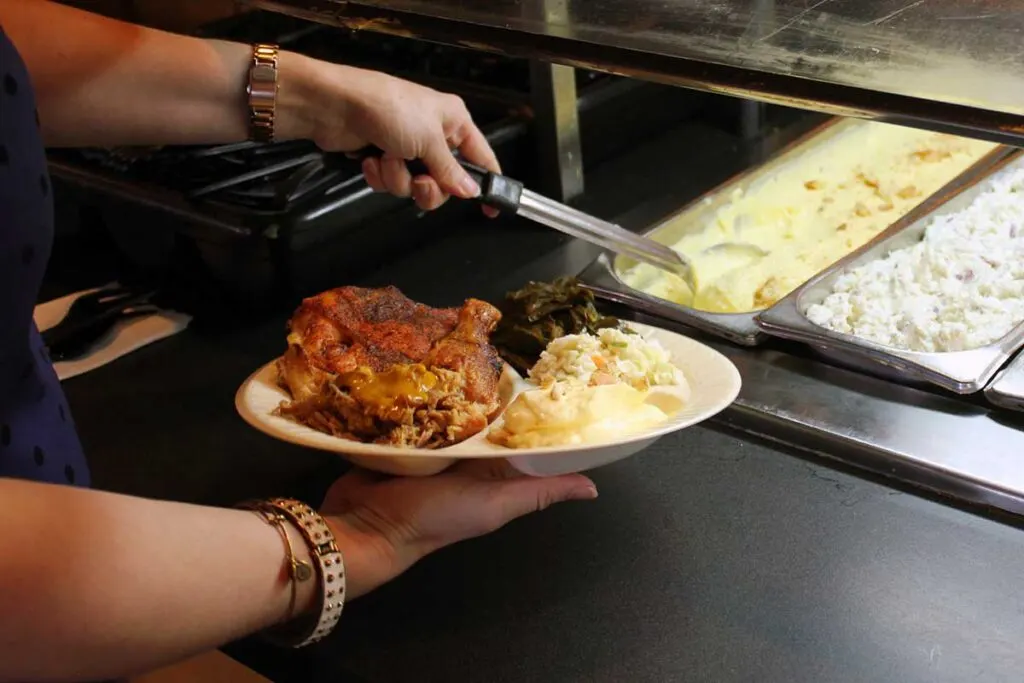 A YouTube Review by Eastern America provides a first-hand account of the dining experience at Doc's Barbeque. The reviewer praised the variety of food options and gave the restaurant a positive rating, stating, "5 out of 5 stars on Doc's barbecue".
Final Words
In summary, Doc's Barbeque is a must-visit restaurant in Columbia, SC.
With its delicious food, friendly atmosphere, and reasonable prices, it's no wonder that the restaurant has garnered such positive reviews. So, if you find yourself in Columbia, SC, make sure to pay a visit to Doc's Barbeque and experience the magic for yourself.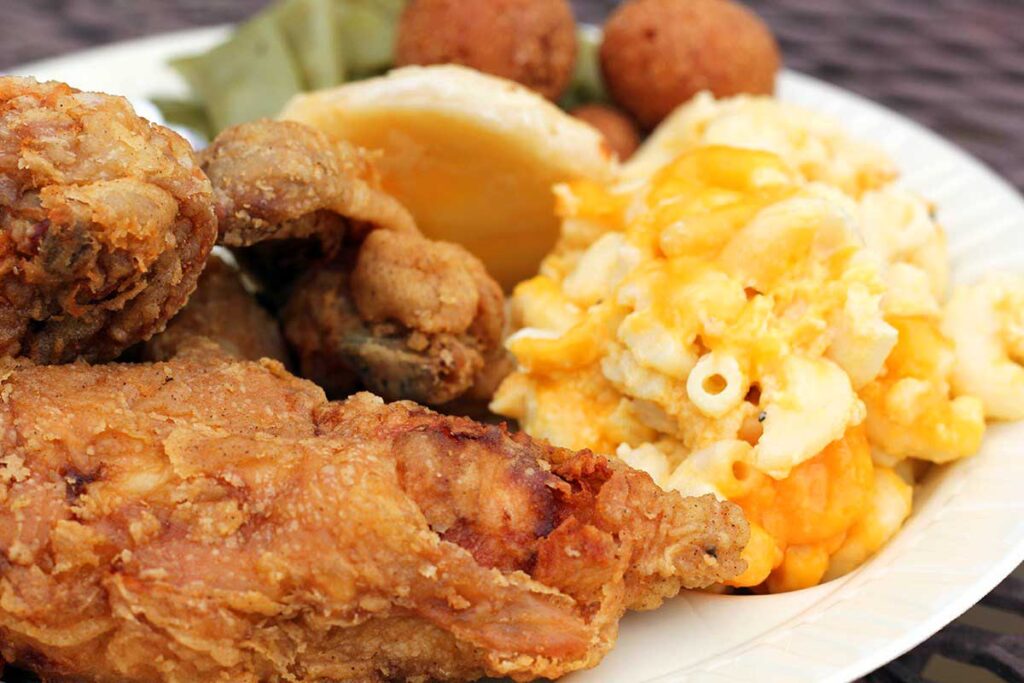 What Folks Are Saying About Doc's
Google Review
Among the many Google Reviews, Local Guide Esteban Sierra writes found a catered lunch was so good he had to track them down to visit in person:
The food is amazing. It is delicious. So flavorful it's a magical experience.
The BBQ is very tender and the sauce sweet and delicious. I recommend this place to everybody. The banana pudding is great. It only serves lunch but I'm sure they cater for special occasions.
I first tried them a few years ago in a company Thanksgiving lunch and it was so memorable that I remembered how good it was that I had to look up the address and go back.
You will not be disappointed. With food this good, you get what you pay for.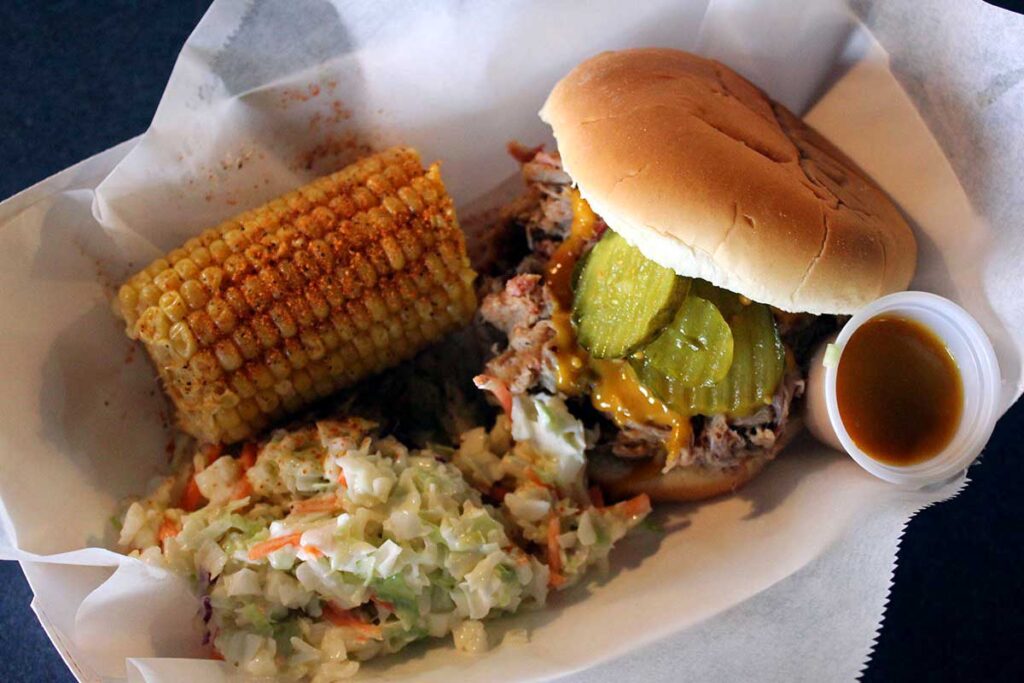 Yelp Review
Over on Yelp, Columbia-area resident Michael Y writes that he is a longtime customer who keeps coming back:
Doc's BBQ is outstanding! I've eaten here at least a dozen times and each visit the food is fresh, the employees are nice and the restaurant is clean.
The BBQ is easily some of the best in Columbia. The hash and rice is excellent, the fried fish is outstanding and the mac and cheese is excellent.
It's a great spot for meetings, too. I highly recommend Doc's BBQ!
SCBA Review
Yeah, ok…sure. You can pull positive reviews from a website, but what do they know about BBQ? What about the folks who train the judges for BBQ competitions in South Carolina? What do they think?
The SC BBQ Association deems Doc's one of the Top 100 BBQ joints in SC.
Here's an excerpt from their review:
From the day the doors were opened Doc's was a hit.
The owner is a partner in Southern Way Catering, one of the top catering kitchens in the state. They had already made their well-deserved reputation for their catfish as well as their whole hog offerings at catered events for those lucky enough to be able to get them.
Read their full review.
Menu for Doc's Barbeque
Note: Menu prices and options are subject to change over time. Contact the restaurant for the most up-to-date information.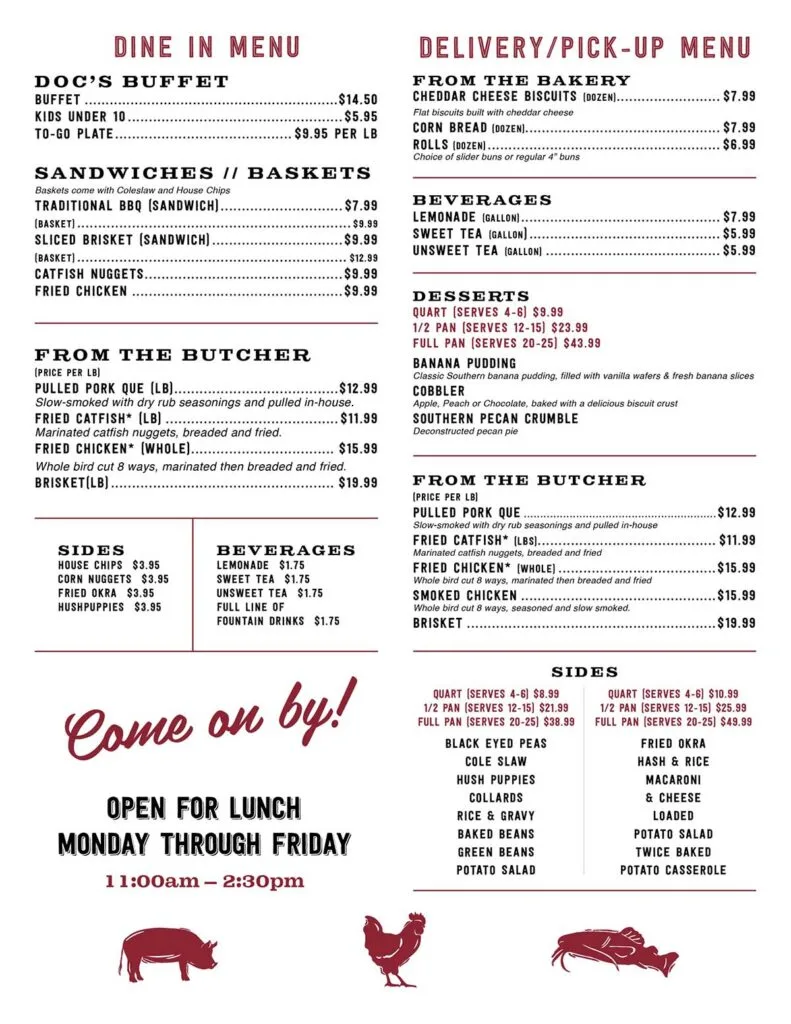 Location, Hours, Contact Info, and More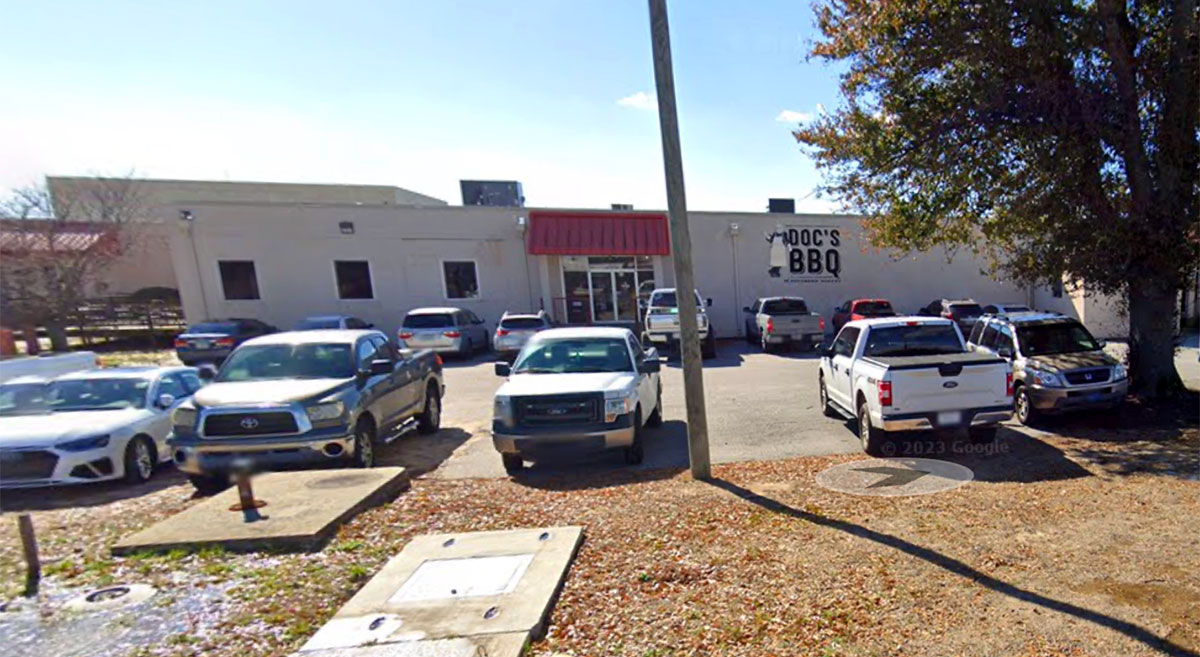 Map
Directions
Contact Doc's Barbeque
1601 Shop Road
Columbia,
SC
29201
Hours of Operation
| | |
| --- | --- |
| Monday | |
| Tuesday | |
| Wednesday | |
| Thursday | |
| Friday | |
| Saturday | |
| Sunday | Closed |
Review Sites
Features
Buffet, Cards and Cash, Hash, Mustard Sauce, Vinegar Pepper Sauce