This post may contain affiliate links to Amazon or other vendors I trust. Please read my disclosure policy. As an Amazon affiliate, I earn from qualifying purchases.
PK BBQ in Lexington boasts an interesting origin story. We'll let owner Kenny Wells tell the story:
"With over 35 years as an elevator mechanic, I had a love for all things bar-b-que.
"I spent weekends firing up my run-of-the-mill charcoal grill, grilling anything I could. My passion for perfecting grilling techniques led my wife and children to surprise me with a grilling class instructed by a Bar-b-que Pit Master!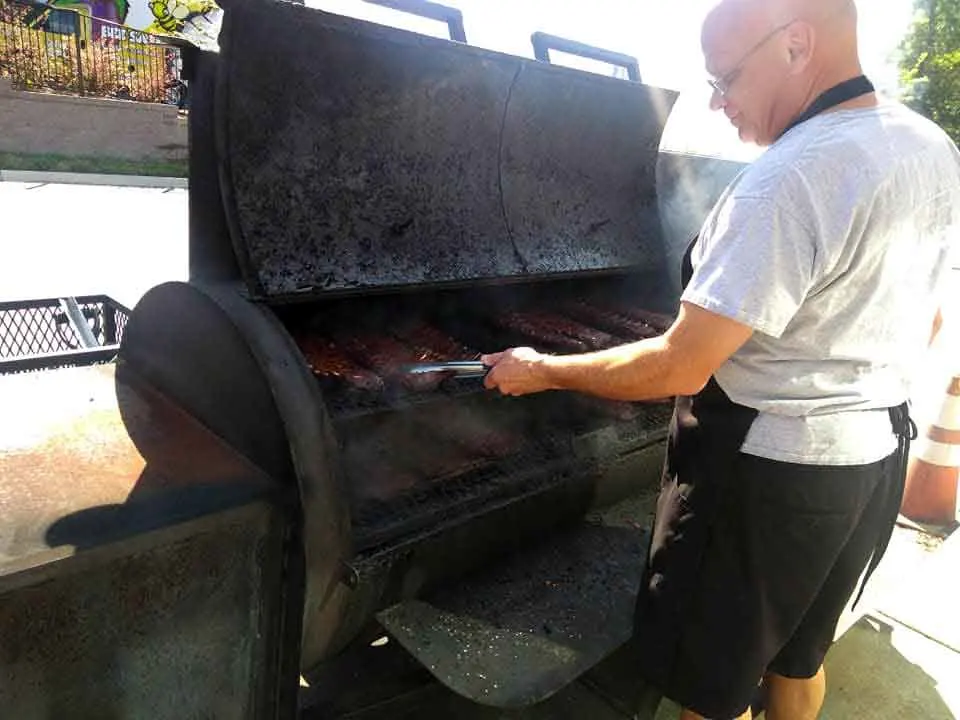 After that, there was no turning back.
"The class fueled the fire in my belly to take my grilling techniques to another level. I researched to find the perfect grill and began grilling for family events.
Only Half the Process
But grilling was only half of the process.
In the background, I was creating my secret bar-b-que sauce "Yank-a-Billy BBQ sauce," hoping for the perfect blend of Northern meets Southern style BBQ sauce.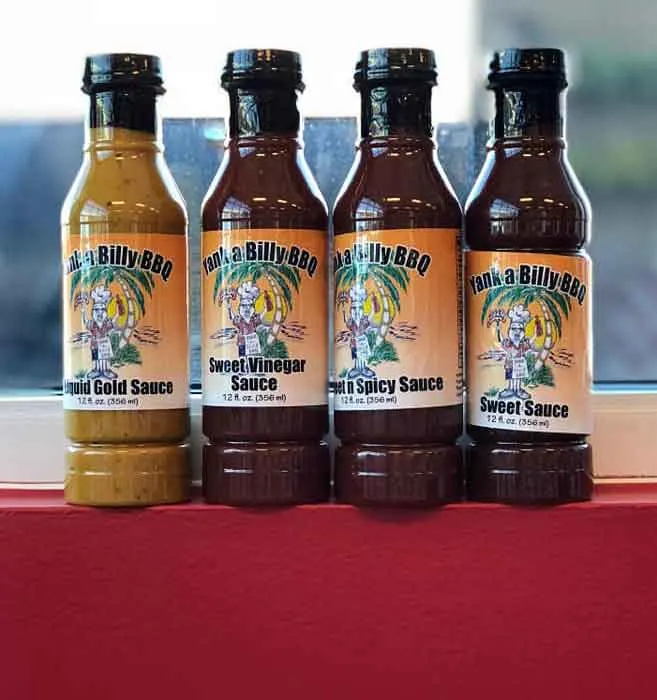 "My wife, Peggy, and I retired and moved to Lexington, putting us square in the heart of Southern bar-b-que. Immediately we began catering to Columbia College and the Liverpool Football Club.
What a hit!
"The overwhelming responses from those two customers encouraged us to look for the right quaint location to serve lunch and open the doors to PK BBQ!
Note: In early 2021, PK BBQ relocated to this location from their former location on Augusta Road.
"We are excited to be a part of the Lexington community and share our delicious bar-b-que with our new-found family!"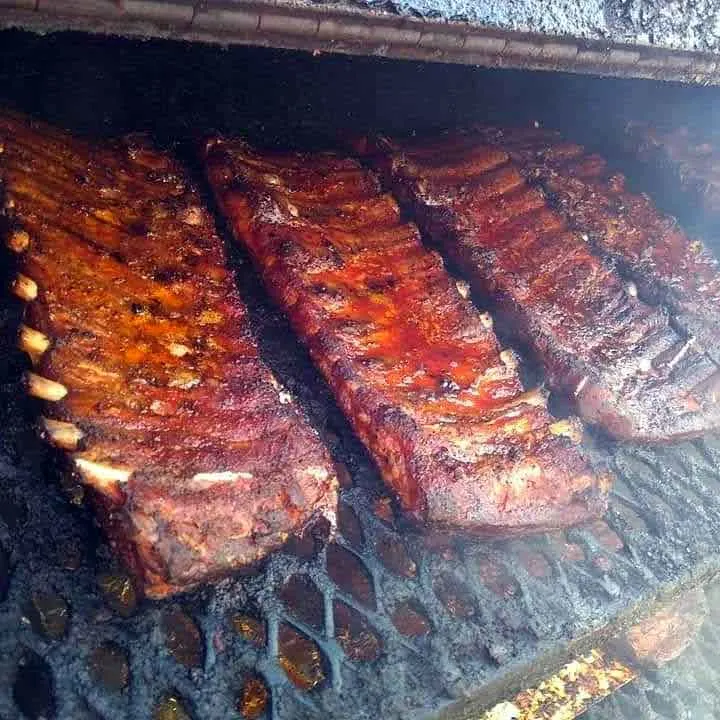 On the Menu
There is a lot to enjoy on the menu at PK BBQ.
If you're in the area in the middle of the week, you want to be sure to stop by for "Rib Wednesday." A half rack of ribs, one side and a drink for less than $11 is too good to pass up.
But ribs aren't the only thing on the menu. There is something for everyone.
Sandwiches and plates with barbecued pork, chicken, or beef dot the menu. Sliders area also an option along with chicken salad.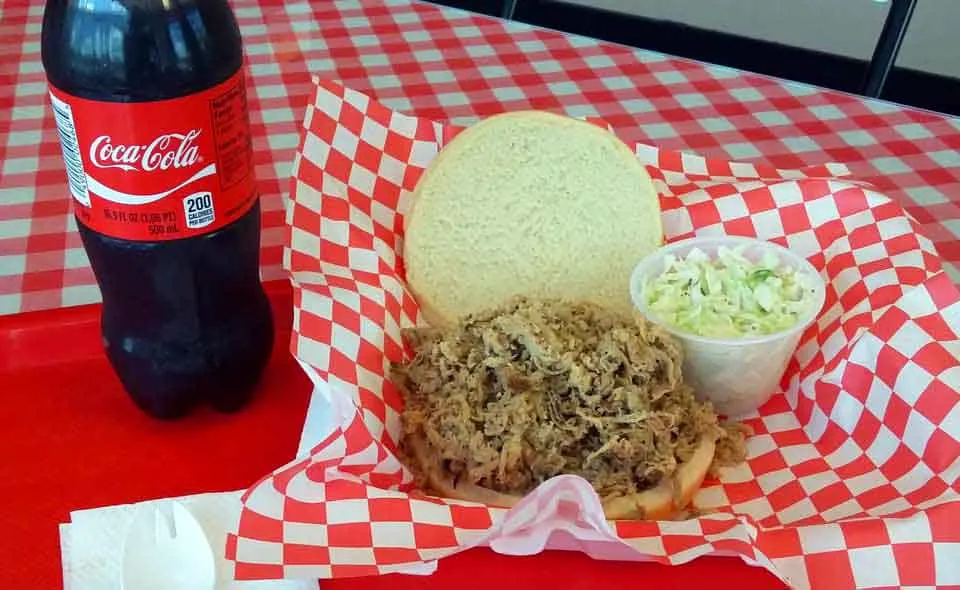 Meats are also available by the pound.
PK BBQ offers a nice assortment of sides. Cole slaw, baked beans, and macaroni & cheese are some of the staple sides.
In addition, you'll find that classic SC BBQ side, hash and rice.
All in all, the menu at PK BBQ provides all the essentials for a true SC BBQ experience, including Verna's Banana Pudding!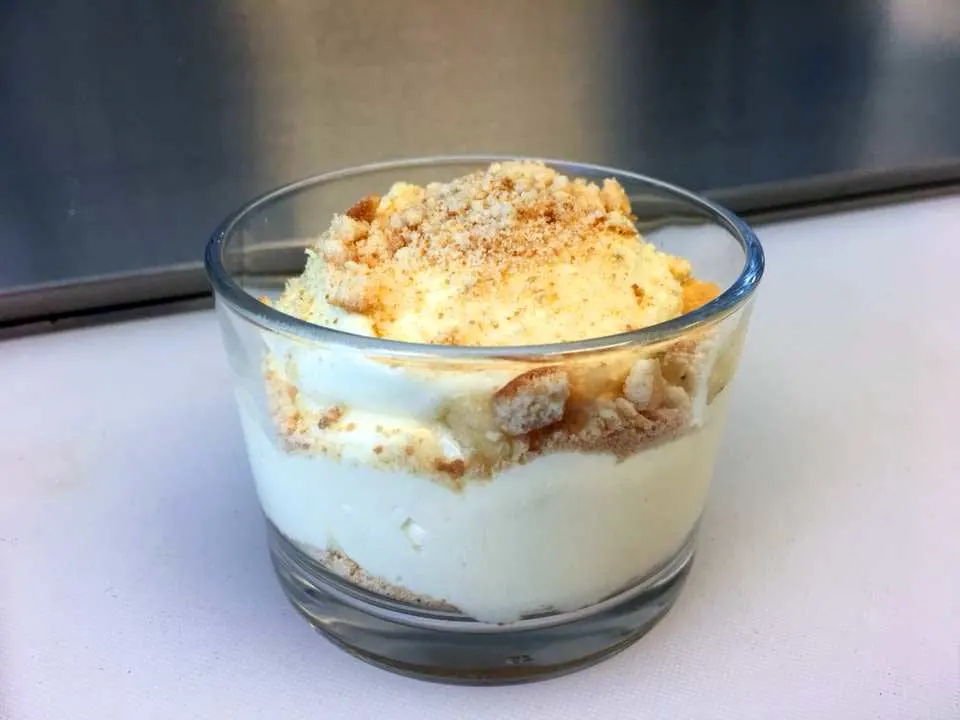 What Folks are Saying about PK BBQ
Google Review
Among the many Google Reviews, Local Guide Eric Singleton had a happy tummy after enjoying a meal from PK BBQ:
"AMAZING food!
I had the beef brisket sandwich while my wife enjoyed the pulled pork sandwich and the kids had the perfected chicken sliders!
"All was definitely worth every bite along with the banana pudding!
You can tell the owner takes pride and time with all items on the menu because it's that old school BBQ that's a reminder of when I was younger!
Thank you sooo much for the pride you give your barbecue to make my tummy smile!!!"
Yelp Review
Over on Yelp, Kevin F came away impressed after their first visit to PK BBQ:
We had a great first-time experience at PK BBQ.
They greeted us politely and even catered to our little ones by asking us if they could have some snacks. The smell of the smoker outside is just the definition of enticing.
We got ours to go, and when we got home, we found that everything had a good taste, except the mac-n-cheese which was a little bland.
Good prices, especially on the plate, which includes two meats, two sides, and a drink for under $10. Their sauces are to die for!
Overall, a good first visit. And we'll be back.
If you find yourself traveling Interstate 20 near Columbia, jump off at Exit 58 and PK BBQ is less than a mile and a half from the exit.
A Look at PK BBQ's Rib Wednesday
---
Menu for PK BBQ
Note: Menu prices and options are subject to change over time. Contact the restaurant for the most up-to-date information.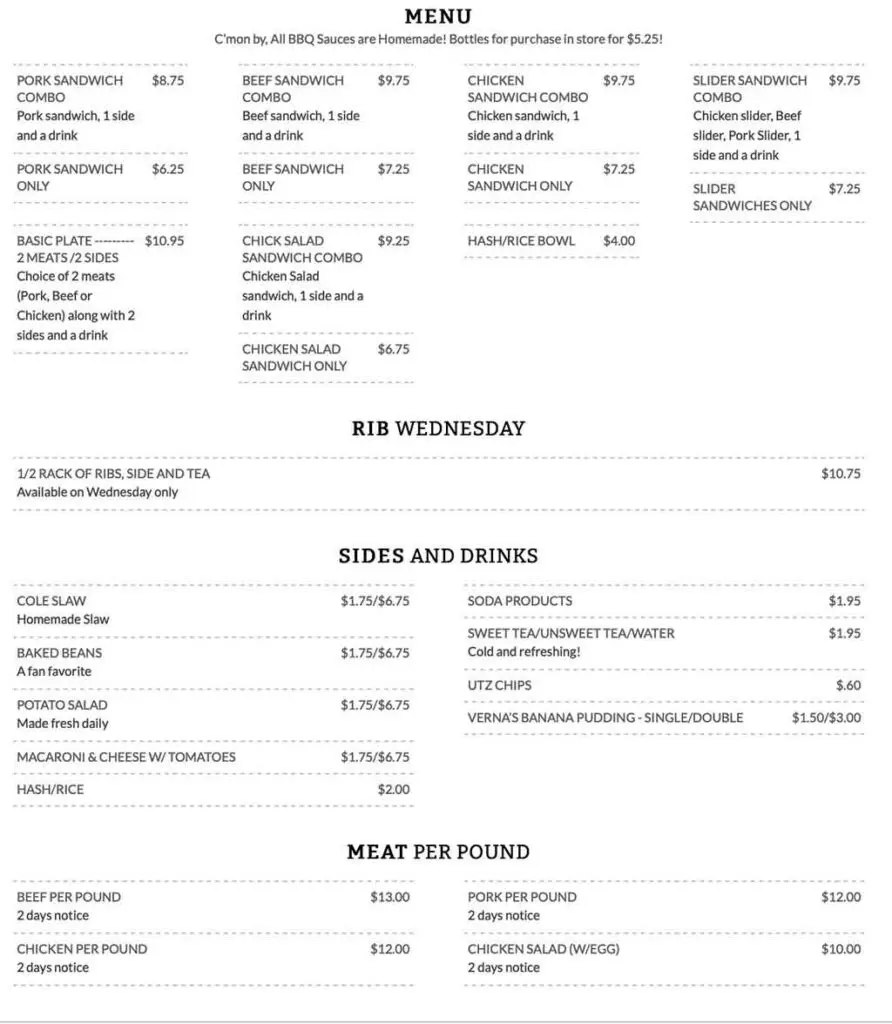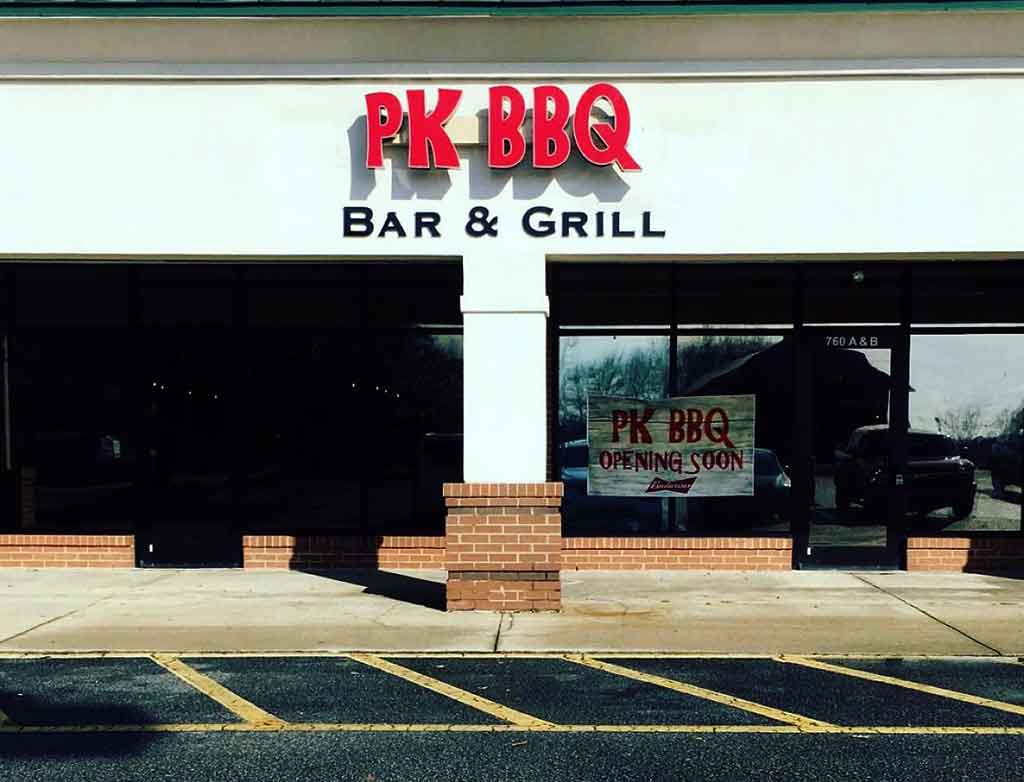 PK BBQ in Lexington
760 Highway 378
Lexington,
SC
29072
| | |
| --- | --- |
| Monday | Closed |
| Tuesday | |
| Wednesday | |
| Thursday | |
| Friday | |
| Saturday | |
| Sunday | Closed |
Review Sites
Features
Cards and Cash, Hash, Heavy Tomato Sauce, Mustard Sauce