This post may contain affiliate links to Amazon or other vendors I trust. Please read my disclosure policy. As an Amazon affiliate, I earn from qualifying purchases.
Rock N Ribs is a Sponsored Event
Rock N Ribs is a Destination BBQ Featured Event
Rock N Ribs: A Culinary and Musical Extravaganza Awaits in Hilton Head
As autumn cools the fires of summer, this October, Hilton Head Island, SC, will be buzzing with the sizzle of barbecue pits and the electrifying strums of rock 'n roll guitars. From October 19-22, 2023, the picturesque island will play host to the much-anticipated Rock N Ribs BBQ event, a four-day celebration that promises to be a feast for both the palate and the soul.
This year, the event is set to be grander than ever, bringing together world-class pitmasters, legendary rock bands, and a cause that touches the heart. Whether you're a BBQ aficionado, a rock music enthusiast, or someone looking for a weekend of fun and flavors, Rock N Ribs 2023 is the place to be.
Join us as we delve into what's in store for this year's attendees and why this event is a must-visit on the culinary calendar.

The Ultimate BBQ Experience: Four Days of Flavor, Fun, and Festivities
The Rock N Ribs BBQ event isn't just another food festival; it's a sensory journey that encapsulates the very essence of southern hospitality and the vibrant culture of Hilton Head Island. Over the span of four days, attendees will be treated to a myriad of experiences that go beyond the grill.
The Grand Tasting: An All-Inclusive Affair
At the heart of the event lies the Grand Tasting, where the air is thick with the tantalizing aroma of smoked meats and the sound of laughter. This all-inclusive experience ensures that attendees can savor a variety of dishes, enjoy live music, and indulge in refreshing drinks, all under one ticket. It's not just a tasting; it's a grand celebration of BBQ in all its glory.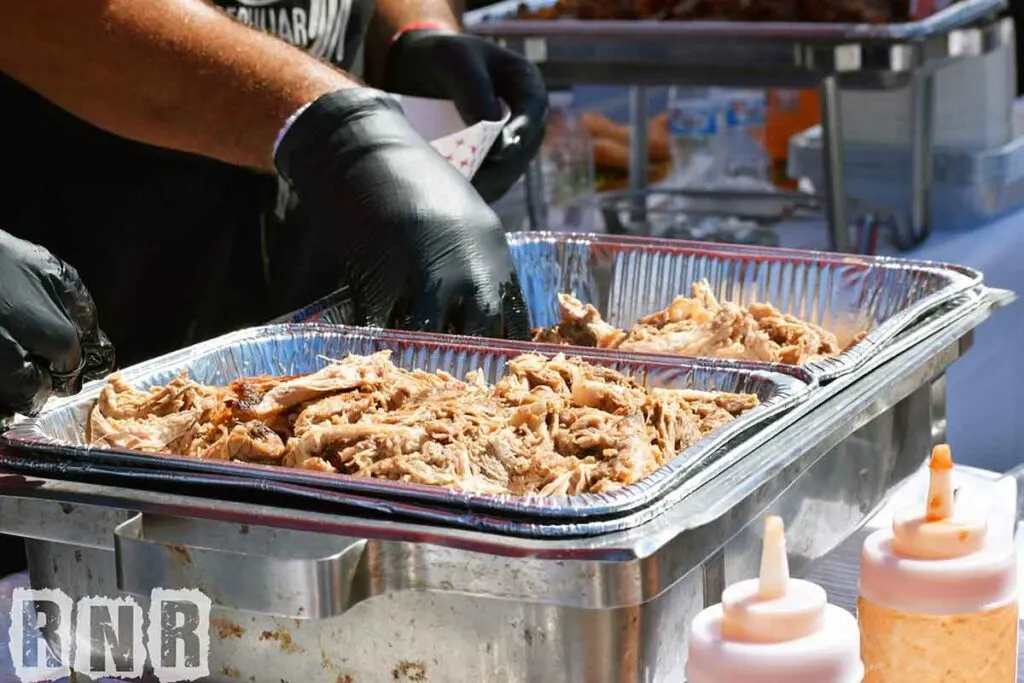 Diverse Events to Suit Every Palate
From the kick-off with the "Pre-Q at Coligny" to the "BBQ Food Truck Rodeo and Competition," there's something for everyone. Learn the secrets of BBQ perfection in a cooking class with renowned chefs Brian Duffy and Beau MacMillan, or let your taste buds be the judge at the rib competition. And as the sun sets, the "Rib-Tickler Comedy & Music" event promises to keep spirits high with laughter and melodies.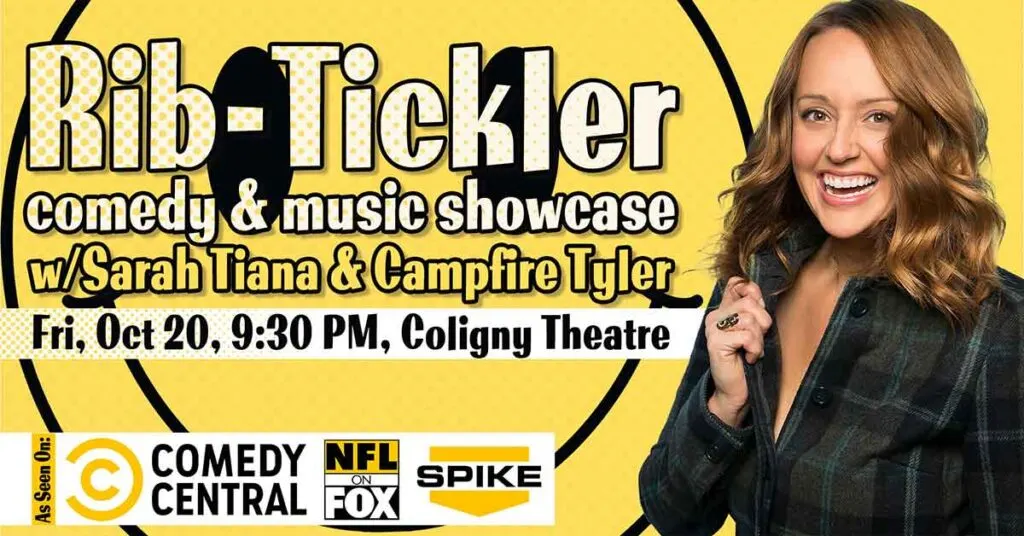 A Culinary Journey Beyond BBQ
While BBQ is the star of the show, the event also offers a range of other culinary delights. The "Bloodys, Blues & Brunch at Beach House" is a perfect blend of morning cocktails, soulful blues, and a brunch menu that will leave attendees craving for more. And for those looking to wind down after a day of feasting, the "FREE Leftover Ribs After-Party" is the perfect spot to relax and reminisce about the day's highlights.
In essence, Rock N Ribs 2023 is more than just an event; it's a testament to the love for BBQ, music, and community. Whether you're a local or a visitor, prepare to be immersed in a world where flavors dance, music resonates, and memories are forged.
Rocking Rhythms: The Musical Heartbeat of Rock N Ribs
When BBQ and music come together, it's a symphony of flavors and sounds that resonates with every attendee. Rock N Ribs 2023 promises a musical lineup that's as diverse and flavorful as the BBQ on offer.
Headlining Acts: A Fusion of Local and Legendary
The Grand Tasting event will be set alight with performances from local favorites, Cranford Hollow, known for their unique blend of folk, rock, and blues. But the crescendo of the evening will undoubtedly be the performance by southern rock legends, 38 Special. With their timeless hits and electrifying stage presence, attendees are in for a night of nostalgia and rock 'n roll revelry.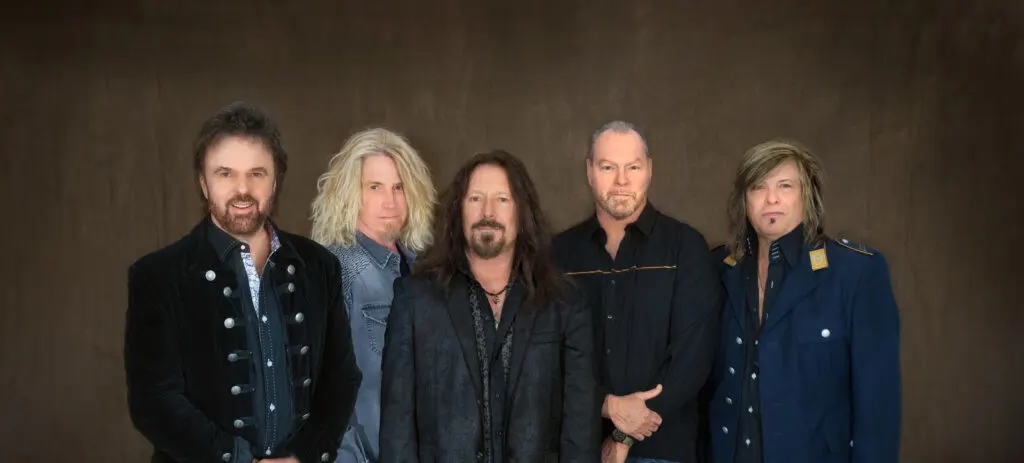 A Musical Feast for Every Taste
The event's diverse musical lineup ensures there's something for everyone. From the soulful tunes of STRETCH to the foot-tapping rhythms of Campfire Tyler and the southern charm of CornBred, every act adds a unique note to the event's musical composition.
Special Performances to Look Out For
While every performance at Rock N Ribs is special, there are a few that attendees should mark on their calendars. Zach Stevens, with his blend of country and rock, promises to be a crowd favorite. And for those looking for a mix of comedy and music, the "Rib-Tickler Comedy & Music" event featuring artists like Sarah Tiana is a must-attend.
In the world of Rock N Ribs, music is the soul that complements the flavor of BBQ. It's a celebration of rhythms, melodies, and moments that bring people together. So, as you savor the smoky goodness of ribs and brisket, let the music take you on a journey that's as enriching as the culinary delights on offer.
Masters of the Grill: The Pitmasters of Rock N Ribs 2023
Behind every perfectly smoked rib and every tender piece of brisket lies the expertise and passion of a pitmaster. At Rock N Ribs 2023, attendees will have the unique opportunity to meet and learn from some of the best in the business.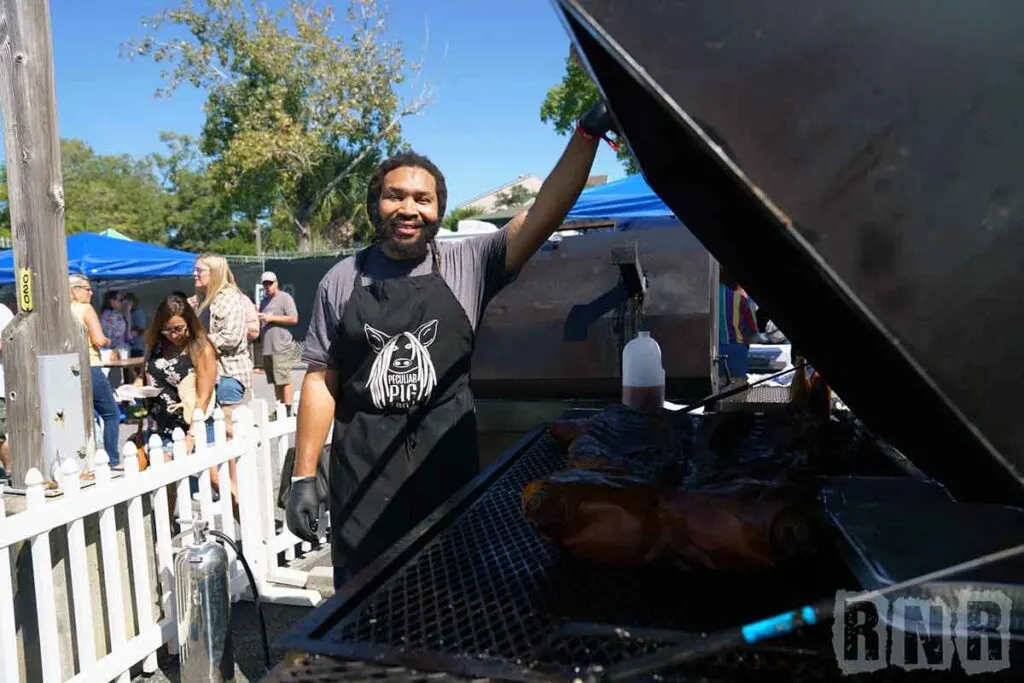 A Stellar Lineup of BBQ Maestros
This year, the event boasts a roster of renowned pitmasters, each bringing their unique style and flavor to the table. From Brian Duffy's innovative techniques to Anthony DiBernardo's traditional southern BBQ flair, there's a wealth of knowledge and skill on display.
Special Guest Appearances
Making a special appearance at the event is Beau MacMillan, known not just for his BBQ prowess but also for his appearances on popular culinary TV shows. His presence is sure to add a touch of celebrity sparkle to the event.
The Legendary Fox Bros
No discussion of pitmasters at Rock N Ribs would be complete without mentioning the legendary Fox Bros. With their iconic BBQ dishes and a reputation that precedes them, they are a must-meet for every BBQ enthusiast attending the event.
A Learning Experience
Beyond the flavors and dishes, Rock N Ribs offers attendees a chance to learn from the best. Whether it's understanding the nuances of smoking meat, the art of choosing the right wood, or the secrets to the perfect BBQ sauce, there's a wealth of knowledge waiting to be uncovered. Attendees can look forward to interactive sessions, workshops, and demonstrations where these pitmasters will share their tips, tricks, and BBQ stories.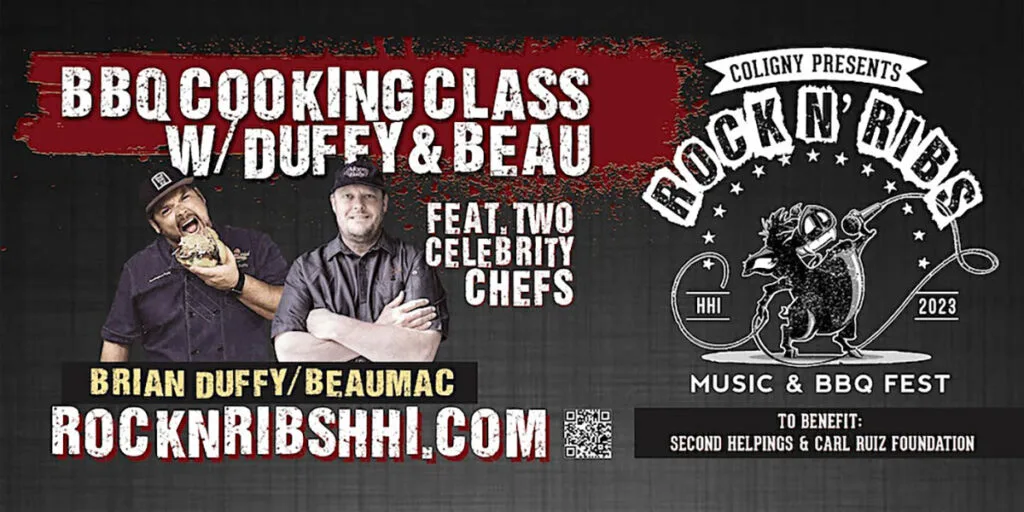 A Celebration of Craft and Community
The pitmasters at Rock N Ribs are not just masters of their craft; they are ambassadors of a community that celebrates tradition, innovation, and the sheer joy of BBQ. Meeting them is not just about tasting great food, but also about understanding the love, dedication, and hard work that goes into every dish.
In conclusion, the pitmasters are the beating heart of Rock N Ribs 2023. Their expertise, passion, and stories elevate the event from a mere BBQ festival to a gathering of a community that shares a deep love for the art of grilling. As you navigate the event, make sure to stop by, shake hands, and share a story or two with these BBQ legends. After all, it's not every day that you get to meet the maestros behind your favorite BBQ dishes.
More Than Just BBQ: The Heartfelt Cause Behind Rock N Ribs 2023
While the tantalizing aromas and electrifying tunes are the main attractions at Rock N Ribs, there's a deeper purpose that gives the event its soul. Beyond the festivities and culinary delights, Rock N Ribs 2023 is dedicated to a cause that resonates with the community and touches many lives.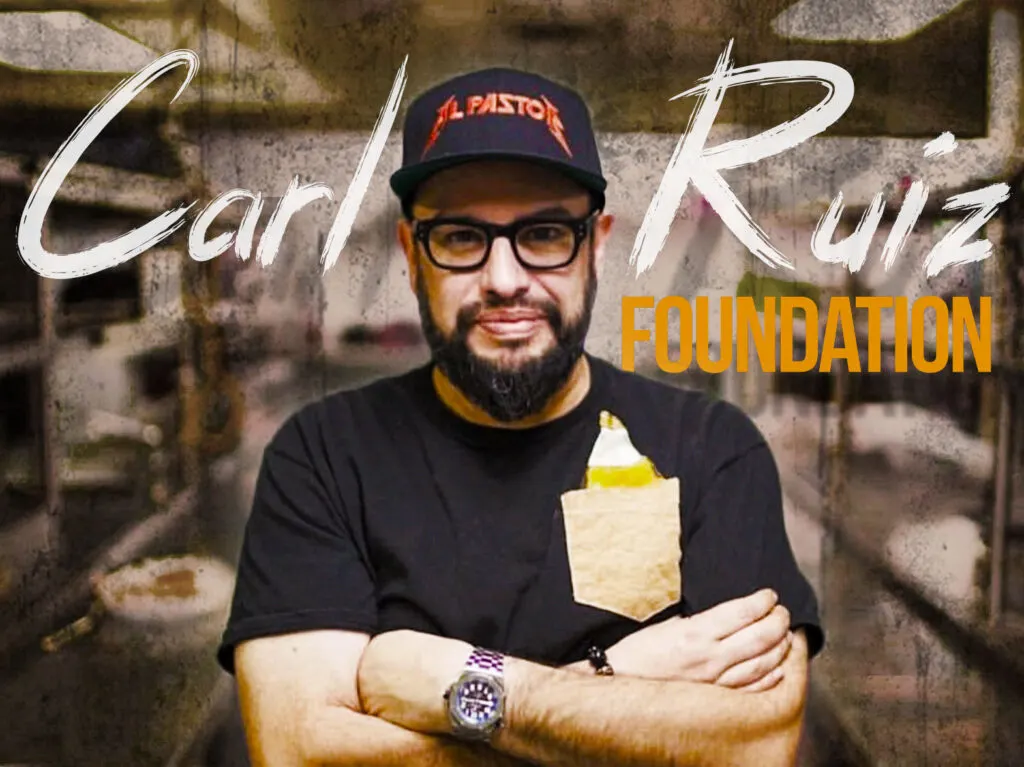 Supporting Culinary Dreams: The Chef Carl Ruiz Culinary Arts Education Scholarship
At the core of Rock N Ribs' philanthropic efforts is the Chef Carl Ruiz Culinary Arts Education Scholarship. Established in honor of the late Chef Carl Ruiz, a culinary maestro known for his passion and zest for life, the scholarship aims to nurture the next generation of culinary talents. It provides financial assistance to aspiring chefs, allowing them to pursue apprenticeships, certifications, or post-secondary education in the Culinary Arts. By supporting their dreams, Rock N Ribs ensures that Chef Ruiz's legacy lives on and that the culinary world continues to thrive.
A Commitment to Giving Back
The event's commitment to giving back doesn't stop at the scholarship. A portion of the proceeds from Rock N Ribs 2023 will also benefit Second Helpings, an organization dedicated to alleviating hunger and reducing food waste. By partnering with this noble cause, Rock N Ribs emphasizes the importance of community, compassion, and making a difference.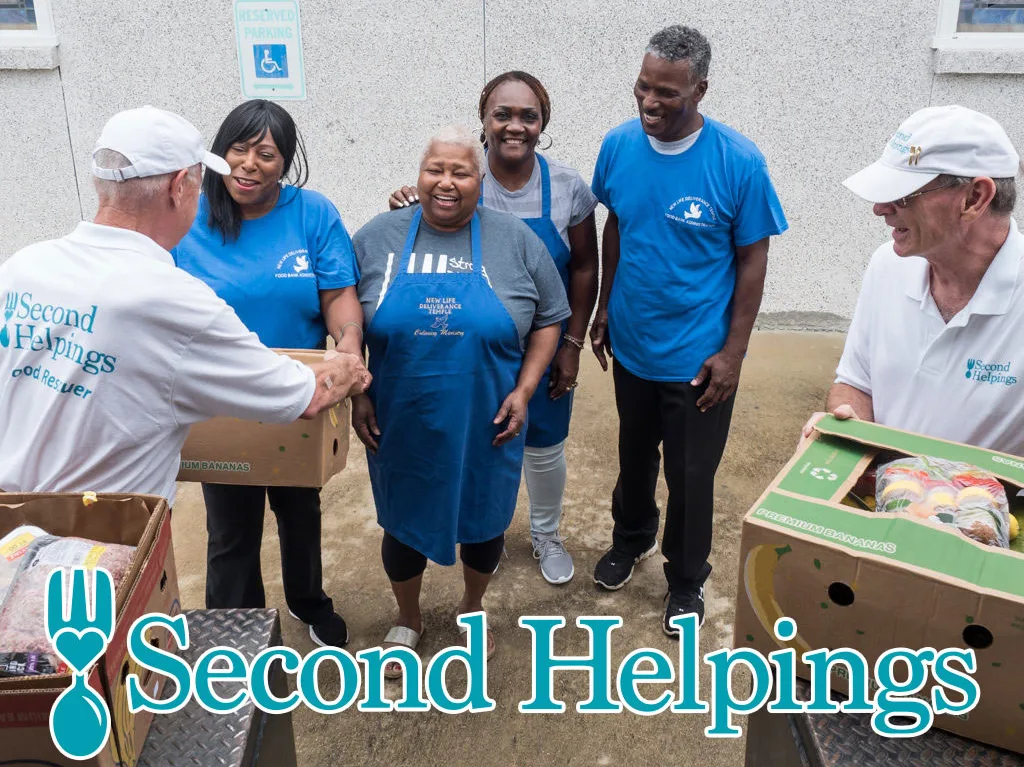 Joining Hands for a Better Tomorrow
Attendees of Rock N Ribs aren't just there for the BBQ and music; they're also contributors to a brighter future for many. Every ticket purchased, every rib savored, and every song enjoyed brings the event one step closer to making a significant impact on the lives of budding chefs and those in need.
In essence, Rock N Ribs 2023 is a testament to the power of community and the difference that can be made when people come together for a shared purpose. As you indulge in the festivities, take a moment to reflect on the positive change you're helping to create and the lives you're touching. Because at Rock N Ribs, it's not just about the BBQ; it's about the heart behind it.
---
Weather Forecast
HILTON HEAD ISLAND WEATHER
Best Places to Stay (and more)
---
Related Events