Fat Daddy's BBQ and Hash House in Cross Hill
This post may contain links from which I earn a commission. Please read my disclosure policy. As an Amazon affiliate, I earn from qualifying purchases.
Fat Daddy's BBQ and Hash House: a nice, rural BBQ restaurant nestled in the beautiful landscape of country life in Cross Hill, SC! Known for their #1 hash!
Find Them
Billy Ray Reeder started the original Fat Daddy's BBQ in Cross Hill, SC. The elder Reeder would exchange tips and recipes with his sons.
He would then implement their findings and advice. The improved dishes quickly made the Cross Hill restaurant a go-to location for Lakeland's barbecue fans.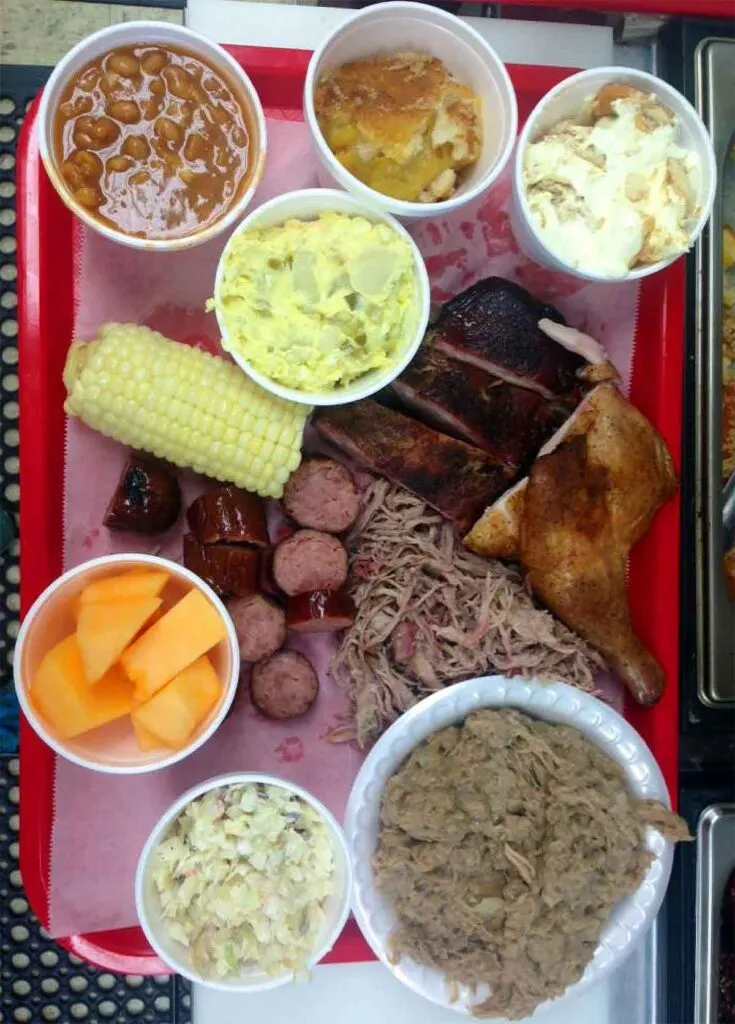 With its success, Chris Reeder, Billy's son, saw the potential of the Fat Daddy's brand and the progress made in Greenwood itself and decided to open a 4,000-square-foot restaurant of the same name which is located in Uptown Greenwood's Shoppes at Hampton Place.
"The city has made huge strides and continues to make progress, and my family and I would love to be part of that," Chris said.
"It was a great opportunity for me and my family to come back to Greenwood. I grew up here. We're all in on this."
While the Greenwood location is great, there is nothing like the original for its ambiance and character.
Fat Daddy's BBQ has won its share of fans already.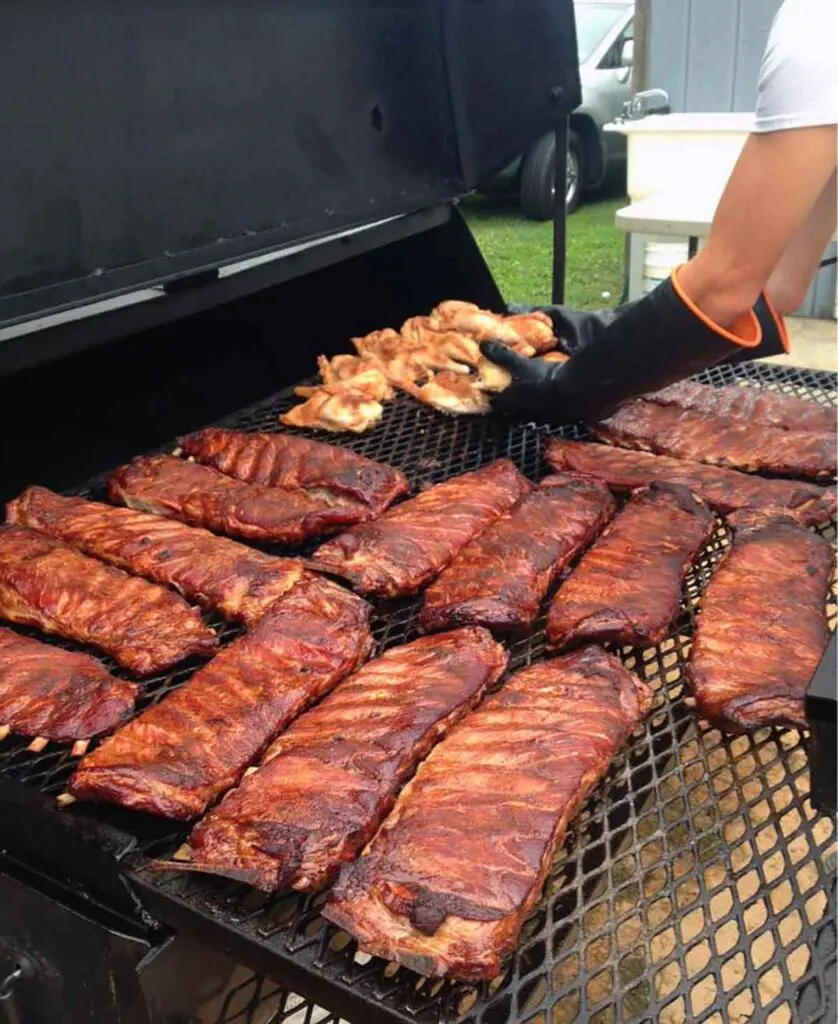 "Fat Daddy's has great food," said Sean Butler, a Greenwood native. "The brisket is so flavorful I almost felt guilty putting sauce on it, though the sauces were fantastic, too.
"The portions were reasonable but not huge, which I appreciate because it meant I could enjoy everything on my plate without feeling awful afterward."
Another Greenwood native, Cynthia Ethers said, "There was such a nice atmosphere, friendly informative staff, an efficient ordering system. And the owner was making sure that every customer felt welcomed."
In his Google Review, Local Guide Jeff Wood had the following to say about Fat Daddy's:
Billy "Fat Daddy" Reeder and Lori do an amazing job keeping faithful patrons fed. You're greeted when you walk through the door and are treated like an old friend.
Now on to the food.
Wow! Fantastic BBQ! Pulled pork, ribs, brisket, and more.
The sides are delicious and homemade. The mac & cheese, baked beans (with some pulled pork added), and the cobblers are out of this world! Heck, it's all good.
Do yourself a favor and give Fat Daddy's a try. You'll be glad you did.
Sophia G from Aiken, SC, wrote the following in her Yelp review.
Best BBQ I have ever had, and I don't even like BBQ.
The staff is always super friendly and attentive. The restaurant is very family oriented. The food is also amazing and you get so much for the price (including dessert…..the peach cobbler rocks!!!).
I make sure I come eat here every time I go visit my boyfriend at Presbyterian College for the weekend. This is a hidden gem worth sharing!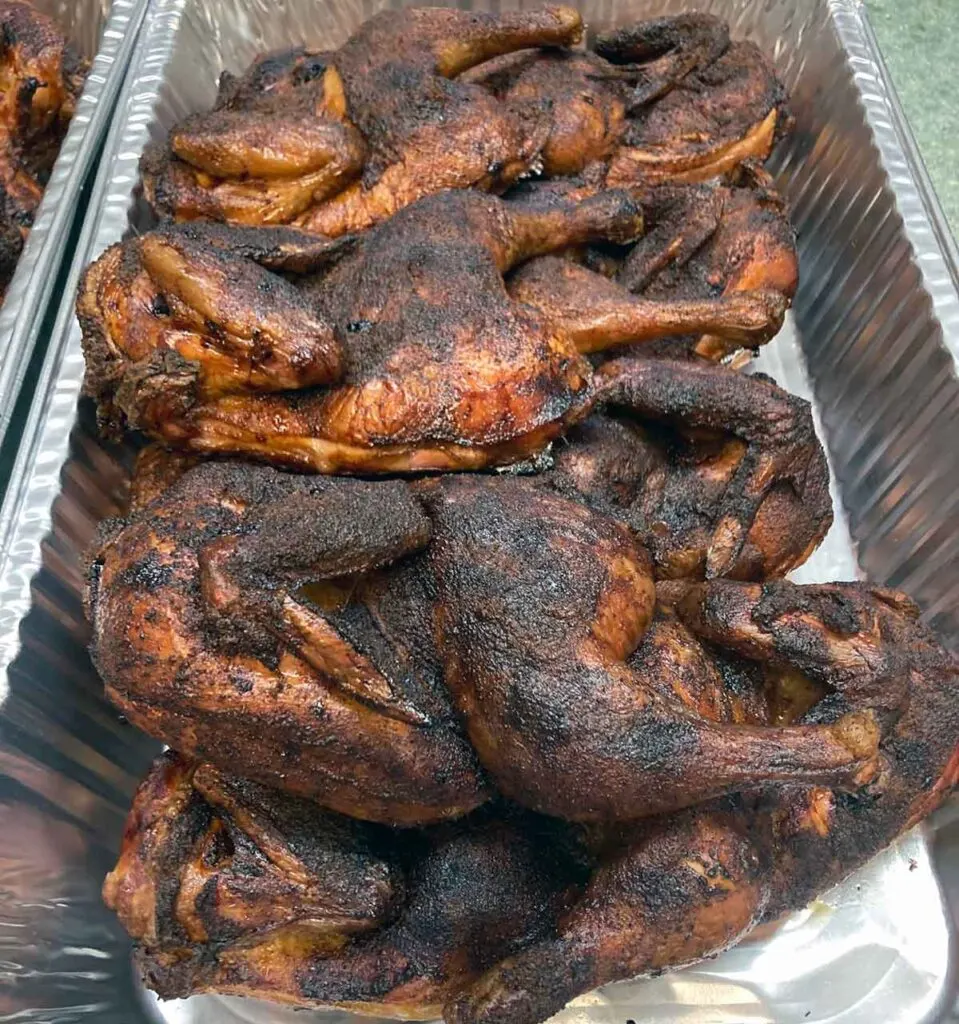 Take a Look Inside Fat Daddy's BBQ and Hash House in Cross Hill
---
Note: Fat Daddy's may be open on Thursdays during the summer months. Call ahead or check their Facebook page to be sure.
Menu for Fat Daddy's BBQ and Hash House
Note: Menu prices and options are subject to change over time. Contact the restaurant for the most up-to-date information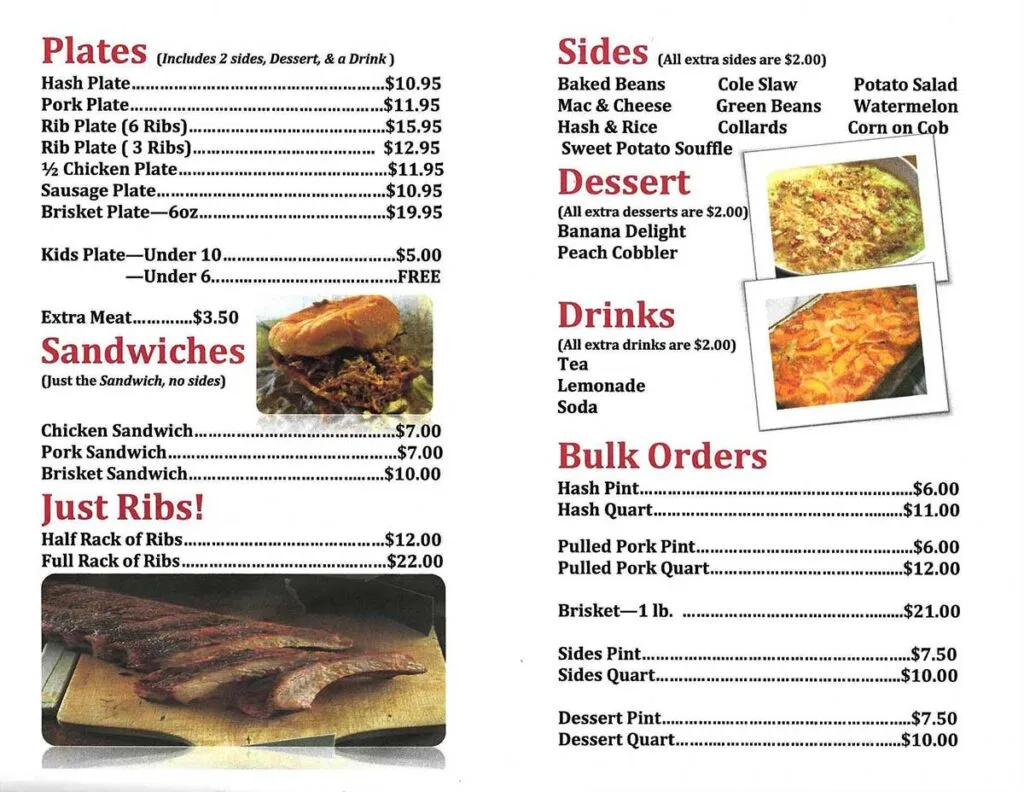 Location, Hours, Contact Info, and More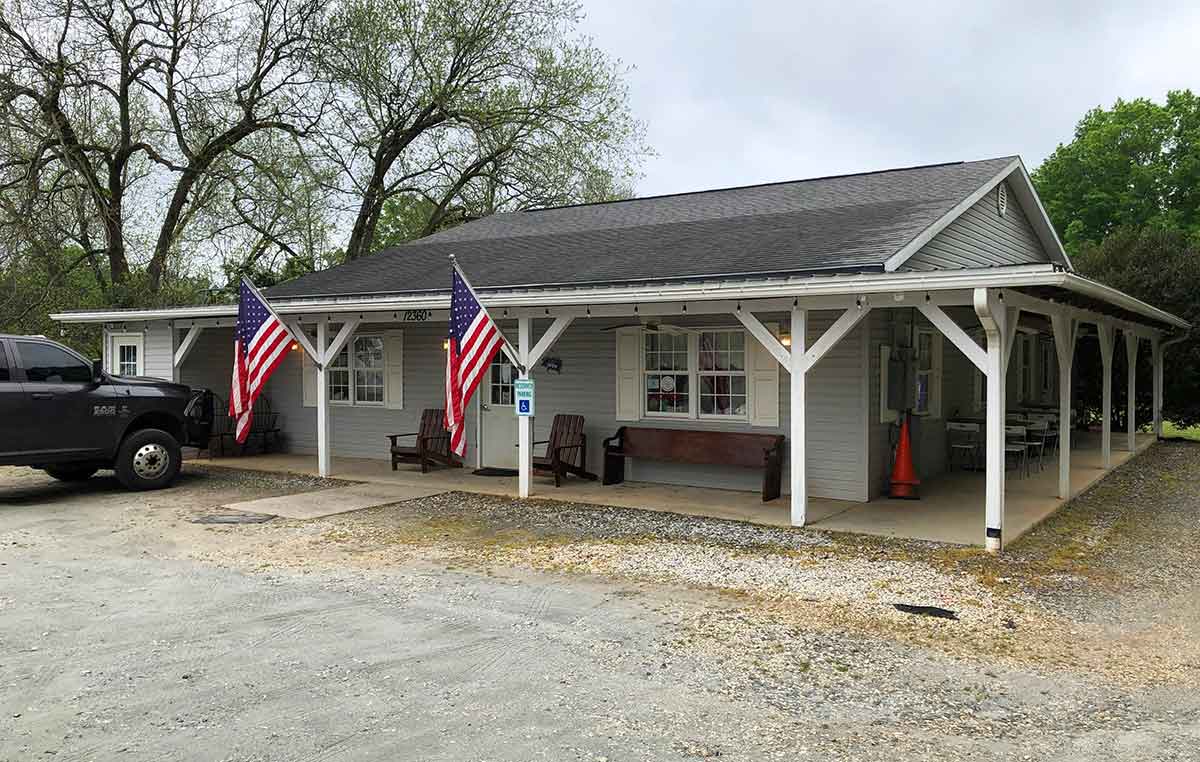 Map
Directions
Contact Fat Daddy's BBQ and Hash House in Cross Hill
12360 Hwy 39
Cross Hill,
SC
29332
Hours of Operation
| | |
| --- | --- |
| Monday | Closed |
| Tuesday | Closed |
| Wednesday | Closed |
| Thursday | Closed |
| Friday | |
| Saturday | |
| Sunday | |
Review Sites
Features
Cards and Cash, Hash, Heavy Tomato Sauce, Light Tomato Sauce, Mustard Sauce, White Sauce