This post may contain affiliate links to Amazon or other vendors I trust. Please read my disclosure policy. As an Amazon affiliate, I earn from qualifying purchases.
Find Fat Daddy's BBQ Uptown
Fat Daddy's BBQ, located in Hampton Plaza in Greenwood, proudly serves BBQ, hash, ribs, and much more.
"Business is booming," said Chris Reeder, owner of the new Greenwood location.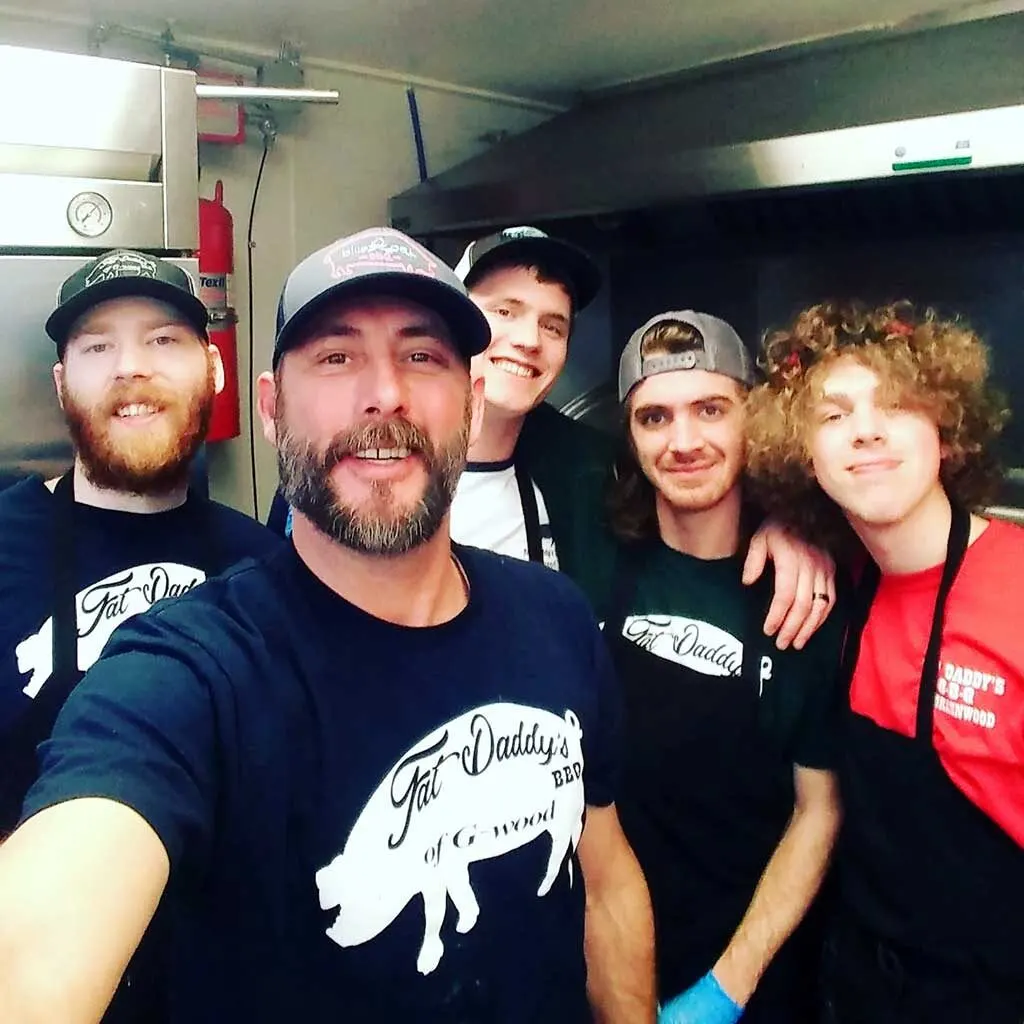 Billy Ray Reeder, Chris's father, started the original Fat Daddy's BBQ in Cross Hill, SC. The elder Reeder would exchange tips and recipes with his sons.
He would then implement their findings and advice. The improved dishes quickly made the Cross Hill restaurant into a go-to location for Lakeland's barbecue fans.

With its success, Chris saw the potential of the Fat Daddy's brand and the progress made in Greenwood itself and decided to open the 4,000-square-foot restaurant located in Uptown Greenwood's Shoppes at Hampton Place.
"The city has made huge strides and continues to make progress, and my family and I would love to be part of that," Chris said.
"It was a great opportunity for me and my family to come back to Greenwood. I grew up here. We're all in on this."
Chris is a Lakelands native. He spent a dozen years in Charleston running Jim 'N Nick's and helping to open Rodney Scott's BBQ.
Now he plans to lean upon his experience and build upon his father's creation.
Fat Daddy's BBQ has won its share of fans already.
"Fat Daddy's has great food," said Sean Butler, a Greenwood native. "The brisket is so flavorful I almost felt guilty putting sauce on it, though the sauces were fantastic, too.
"The portions were reasonable but not huge, which I appreciate because it meant I could enjoy everything on my plate without feeling awful afterward."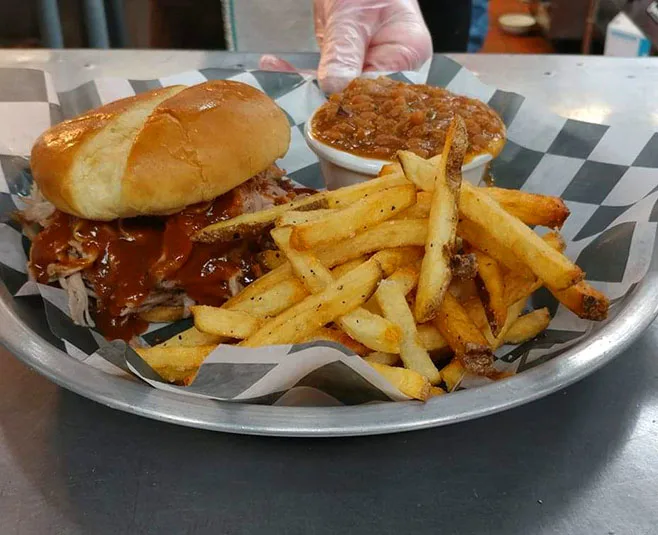 Another Greenwood native, Cynthia Ethers appreciated the systems Fat Daddy's BBQ has in place to make for a great customer experience.
"There was such a nice atmosphere, friendly informative staff, an efficient ordering system," Cynthia said. "And the owner was making sure that every customer felt welcomed."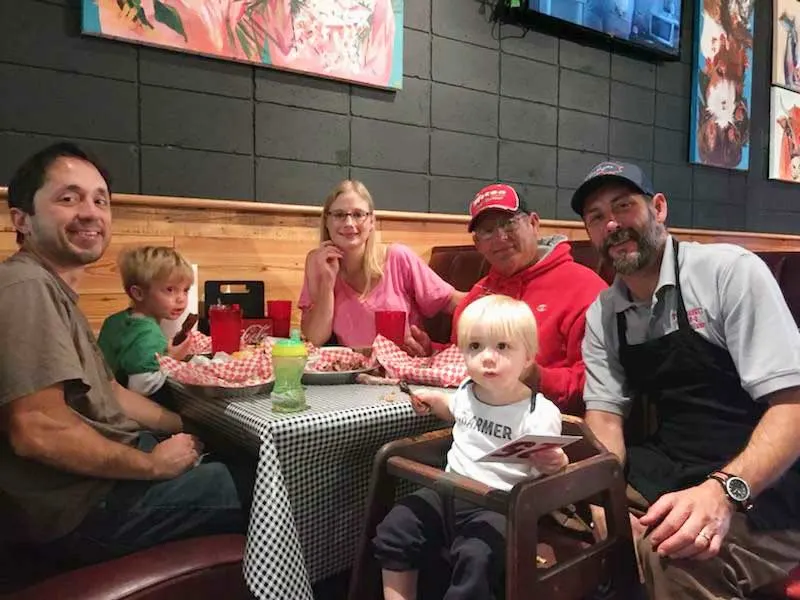 Reeder hopes his efforts to not only serve great BBQ but to be visible and welcoming to his patrons will allow Fat Daddy's BBQ to have a ripple effect for his fellow Uptown proprietors.
"If the buzz is to come Uptown and eat barbecue on Thursday here, it's also going to cause a buzz for people going to the Mill House and other places. It becomes a place to go, and that's a big deal."
Learn More about Fat Daddy's BBQ
What Folks are Saying
Google Review
Among the many Google Reviews, Local Guide Mark Wise appreciates the fact that Fat Daddy's BBQ does things the right way:
EVERYTHING IS MADE FROM SCRATCH!
The brisket sandwich is excellent, the peach cobbler is out of this world. Great, fast service too!
Their hush puppies will make you wanna smack your momma….definitely worth a visit.
Yelp Review
Over on Yelp, Teresa B has been looking forward to a place like Fat Daddy's BBQ:
We've been waiting for a real BBQ restaurant to come to Greenwood, and it has finally happened.
The pulled pork is tender, with a great smoky flavor, and both BBQ sauces are tasty. We love the mac and cheese, green beans, baked beans, and potato salad.
The night I had the brisket it was a bit dry, but I've heard from co-workers that theirs was melt-in-your-mouth delicious. The chicken is moist and smoky.
If you're not in the mood for BBQ, then try the cheeseburger! It's one of the best in town.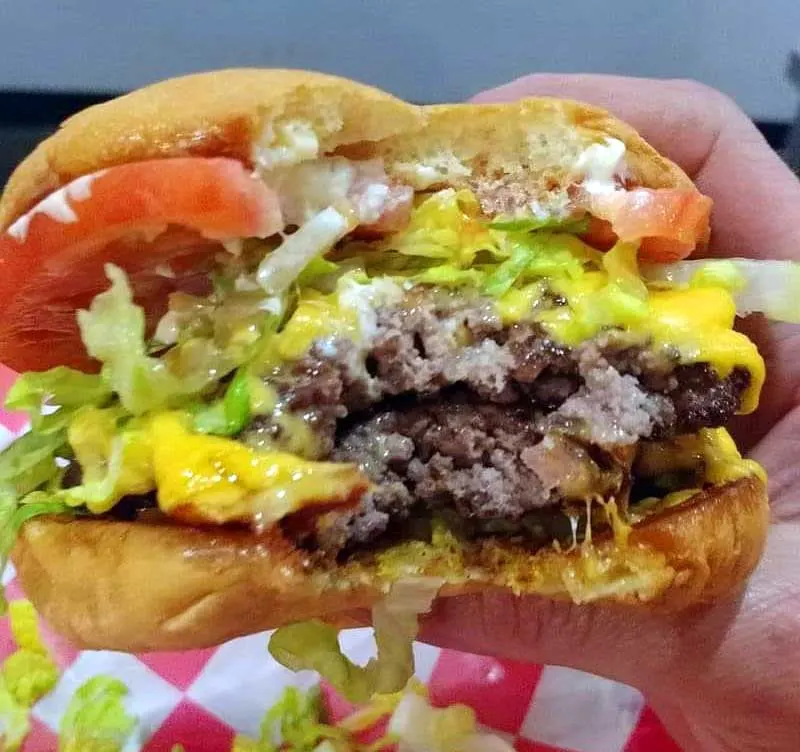 It's made to order and worth waiting for. They don't over-cook it, so it's juicy and flavorful.
The people are friendly and the service is spectacular. They know what they're doing!
I think their pricing is actually right in line because the quality of the food is a cut above most BBQ joints.
We're at Fat Daddy's about once a week – I think we've tried almost everything on the menu except dessert… maybe we'll have to save room tonight.
---
Menu for Fat Daddy's BBQ
Note: Menu prices and options are subject to change over time. Contact the restaurant for the most up-to-date information.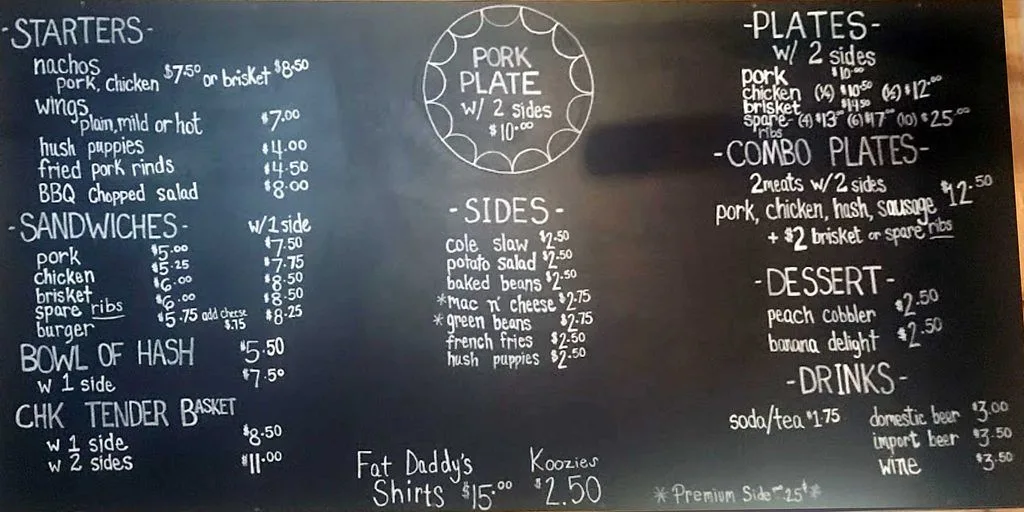 Location, Hours, Contact Info, and More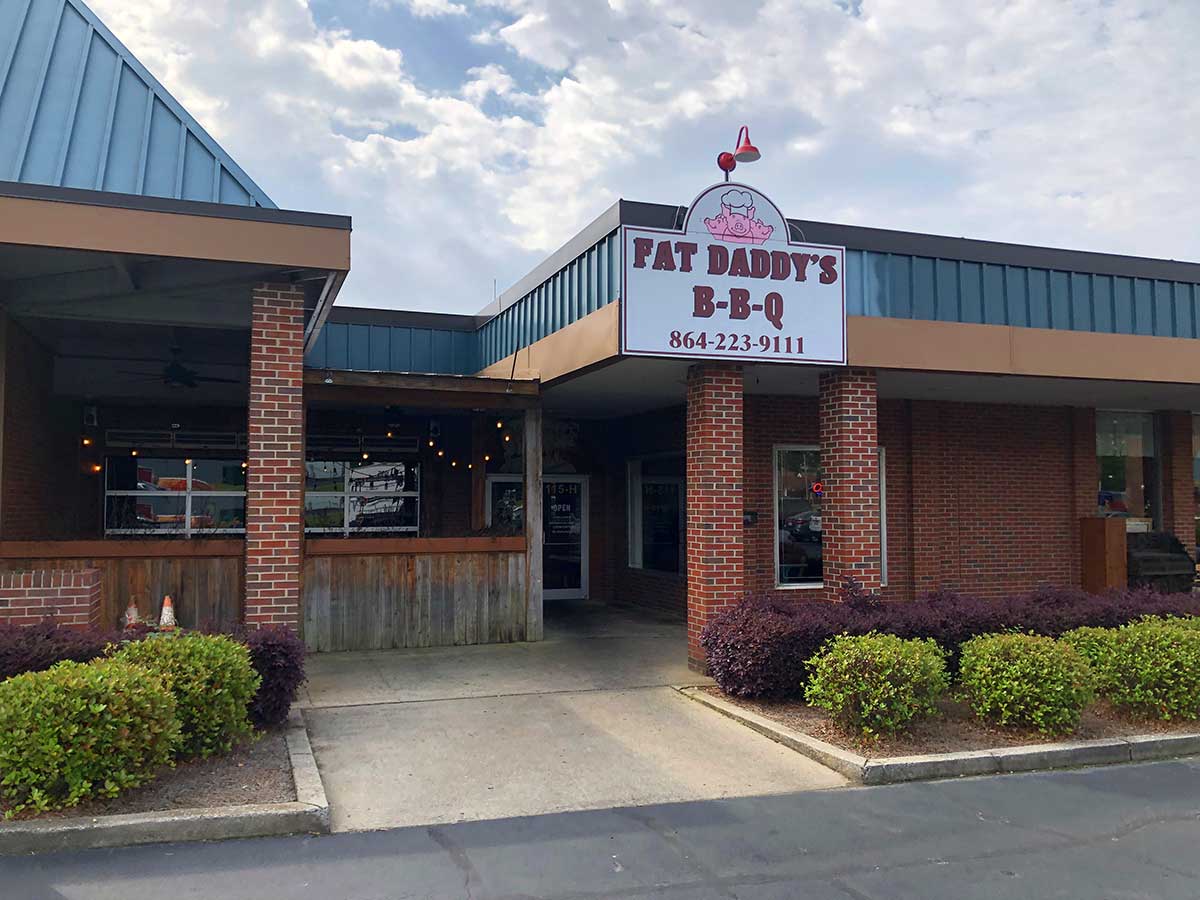 Map
Directions
Contact Fat Daddy's BBQ
115 Hampton Ave.
Suite H
Greenwood,
SC
29649
Hours of Operation
| | |
| --- | --- |
| Monday | Closed |
| Tuesday | |
| Wednesday | |
| Thursday | |
| Friday | |
| Saturday | |
| Sunday | Closed |
Review Sites
Features
Cards and Cash, Hash, Light Tomato Sauce, Mustard Sauce