Jim 'N Nick's Bar-B-Q in Mount Pleasant ***Permanently Closed***
At Jim 'N Nick's Bar-B-Q in Mount Pleasant, everything is scratch-made. Yes, everything.
From our Bar-B-Q, that is slow-smoked for up to 14 hours to our flour-and-rolling-pin fresh pies, you can taste the tradition in every bite.
At Jim 'N Nick's Bar-B-Q we believe the trick to serving up great Bar-B-Q is to avoid the tricks altogether. No freezers. No short-cuts. Just slow-smoked Southern goodness, the way it ought to be done.
We slow-smoke our Bar-B-Q over low heat hickory coals to coax out that original smoky flavor. Ribs. Pork. Chicken. Brisket. Heck, even sausage. All BBQ has the same three basic ingredients: smoke, meat and time. What makes it different is the amount, consideration, and attention to each part of that recipe. That, and some really great BBQ sauce, too. We pride ourselves on using the right ingredients, taking our time, and honoring the traditions that brought us into the barbecue business to begin with.
For instance, our process for cooking ribs involves several steps, including 10 hours of brining, four hours of smoking, and a basting of barbecue sauce to ensure a nice crunch.
We boast about our delicious cheese biscuits. On average, the company as a whole serves over 30,000 cheese biscuits each day.
Giving their Best at Jim 'N Nick's BBQ
And at Jim 'N Nick's, the Southern goodness is always served with genuine and gracious hospitality, built on a sincere appreciation for our guests and our community. Join us for dine-in, drive-thru, take-home, private dining or let our catering team bring the goodness to you.
The motto is "We Give You Our Best!" and they seem to be living up to that if you read the reviews. For instance, this one from Jason Bumgarner on Google:
"Jim N Nick's is quickly becoming my go-to restaurant in Mt Pleasant, especially when it comes to BBQ. I used to frequent Melvin's all the time. Melvin's does have quality food, but their prices have steadily increased so much over the past several years, it just isn't practical to eat there anymore on a budget.
"I tried Jim N Nick's a few months ago, particularly the Piggie Express, which is the drive-thru deal for a BBQ sandwich, 1 side, and a drink. Even with tax, it's right under 10 bucks. The pork itself is consistently good and the portion is about the same you'd get on the Big Joe at Melvin's. I would say around a 1/2 pound of pork.
"I went last week, and the lady at the drive-thru told me you could get the same sandwich in chicken or turkey, so I tried the smoked turkey today for the same price as the pork. Due to the fact that turkey breast is more expensive than pork roasts, I fully expected the sandwich to be significantly smaller.
"Boy, was I wrong. There were 7 slices of 1/4" thick turkey breast on my sandwich that had to weigh over 1/2 pound and it was delicious!
"This place is almost too good to be true! I'm a Jim N Nick's customer until they give me a reason not to be.
Whole Hog BBQ from Jim 'N Nick's Facebook page:
---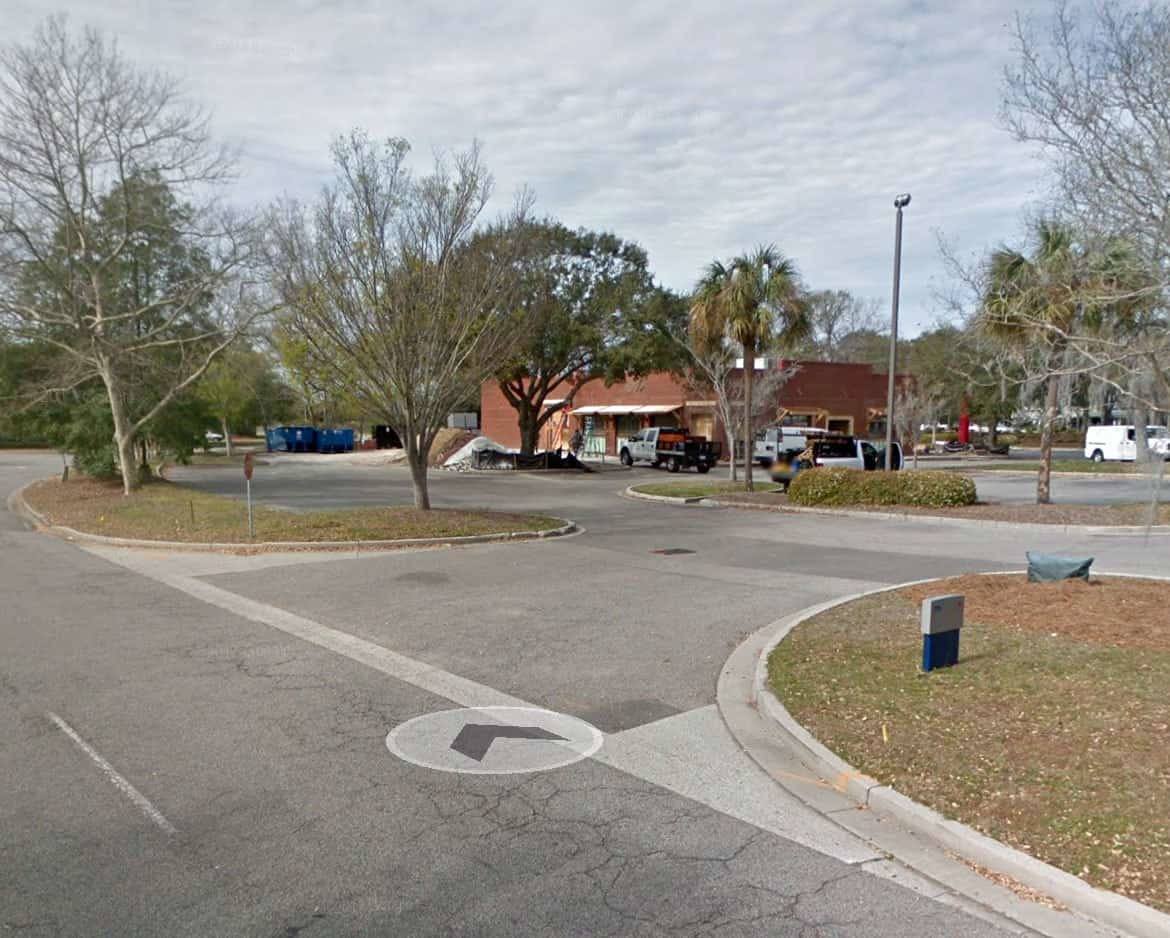 Click to get Google Map directions from your current location
Jim 'N Nick's Bar-B-Q in Mount Pleasant ***Permanently Closed***
1486 Stuart Engals Boulevard
Mount Pleasant,
SC
29464
| | |
| --- | --- |
| Monday | |
| Tuesday | |
| Wednesday | |
| Thursday | |
| Friday | |
| Saturday | |
| Sunday | |
Reviews
Details
Cards and Cash, Heavy Tomato Sauce, White Sauce