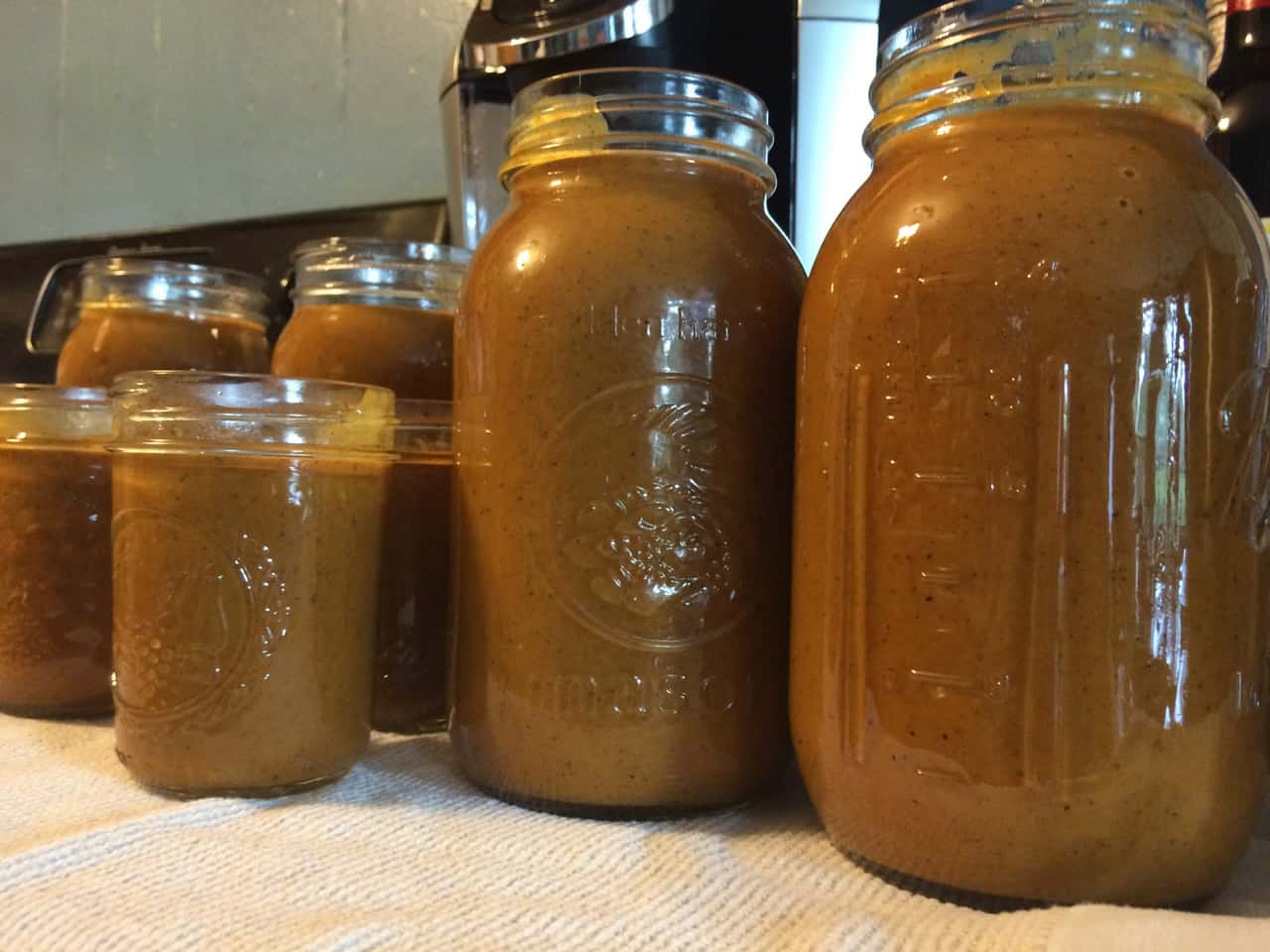 This is our family's go-to mustard-based BBQ sauce recipe.
We give it (and our rub) as gifts to friends and family around the holidays.
And it is a staple at our annual pig pickin' every Christmas Eve.
Even people who profess to hate mustard BBQ sauces seem to love this one.
We think you will, too. Enjoy South Carolina's Best Mustard-Based BBQ Sauce Recipe: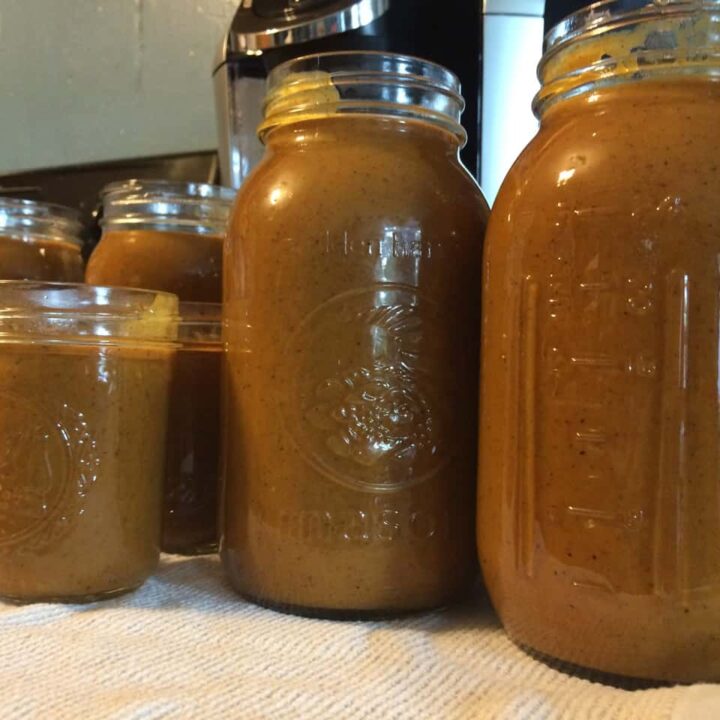 South Carolina's Best Mustard-Based BBQ Sauce Recipe
My family's personal mustard barbecue sauce recipe, loved by even those who don't think they like mustard-based BBQ.
Ingredients
1 cup prepared yellow mustard, French's
½ cup white sugar
¼ cup light brown sugar
¾ cup apple cider vinegar
¼ cup water
2 tablespoons chili powder
1 teaspoon black pepper
1 teaspoon white pepper
¼ teaspoon cayenne
½ teaspoon soy sauce
2 tablespoons butter
1 tablespoon liquid smoke, hickory flavoring
Instructions
Mix together all the ingredients except the butter, soy sauce, and liquid smoke in a large saucepan.
Simmer on low heat for about 30 minutes.
Stir in remaining ingredients and simmer for 10 more minutes. Vinegar taste may be very strong until completely cooled.
Refrigerating overnight is best and allows flavors to blend.
Add a few drops of your favorite hot sauce at the end if additional heat is desired.
Nutrition Information:
Yield:

20
Serving Size:

1 Tablespoon
Amount Per Serving:
Calories:

51
Total Fat:

2g
Saturated Fat:

1g
Trans Fat:

0g
Unsaturated Fat:

1g
Cholesterol:

3mg
Sodium:

179mg
Carbohydrates:

9g
Fiber:

1g
Sugar:

7g
Protein:

1g
---
If you enjoyed our family recipe, check out these other authentic SCBBQ recipes we've published on destination-bbq:
Eastern SC Vinegar-Based Sauce Recipe
Home Team BBQ's Alabama White Sauce Recipe
And we've published the following sauce recipes in the SCBBQ Recipes: Going Whole Hog cookbook
You can read more about that here.
Sauces and Rubs:
Vinegar-Pepper Sauces
Eastern SC Vinegar-Pepper Sauce Recipe
Lowcountry Vinegar Sauce Recipe
Mustard Sauces
Dukes BBQ Sauce – "Actual Recipe"
Simple South Carolina Mustard Sauce Recipe
Bessinger's-Style Gold Sauce Recipe
Tomato-Based Sauces
Bullies BBQs Thin Basting Sauce Recipe
Cherrywood Signature BBQ Sauce Recipe
"Carolina Red" Light Tomato Barbecue Sauce Recipe
Basic Tomato Barbecue Sauce Recipe
Other Sauces
Roller Family Hot Sauce Recipe
Rubs
Sticky Fingers' Basic Dry Rub Recipe
JB's Smokeshack-Style Spicy Dry Rub Recipe
Sticky Fingers' Texas Rub Recipe
BlackJack Barbecue Dry Rub Recipe
Sticky Fingers' Sweet Rib Rub Recipe
Home Team BBQ Dry Rub Recipe for Chicken Wings Recipe
John Lewis BBQ-Style Brisket Dry Rub Recipe
Learn More About Our SCBBQ Cookbook