This post may contain links from which I earn a commission. Please read my disclosure policy. As an Amazon affiliate, I earn from qualifying purchases.
Looking for a classic Kansas City-style BBQ sauce recipe to make at home? There is none better than you'll find at Gates Bar-B-Q in Kansas City. Gate's and Son's barbecue sauce recipe is easy to make and tastes exactly like the traditional barbecue sauce you know and love.
Gates BBQ: A Little History
The Gates journey started in 1946 when founder George W. Gates to leave the railroad behind and open a family restaurant. He gathered enough funds to open "Gates Ol' Kentucky" at 19th and Vine.
This was the original of the restaurant chain known today as "Gates Bar-B-Q."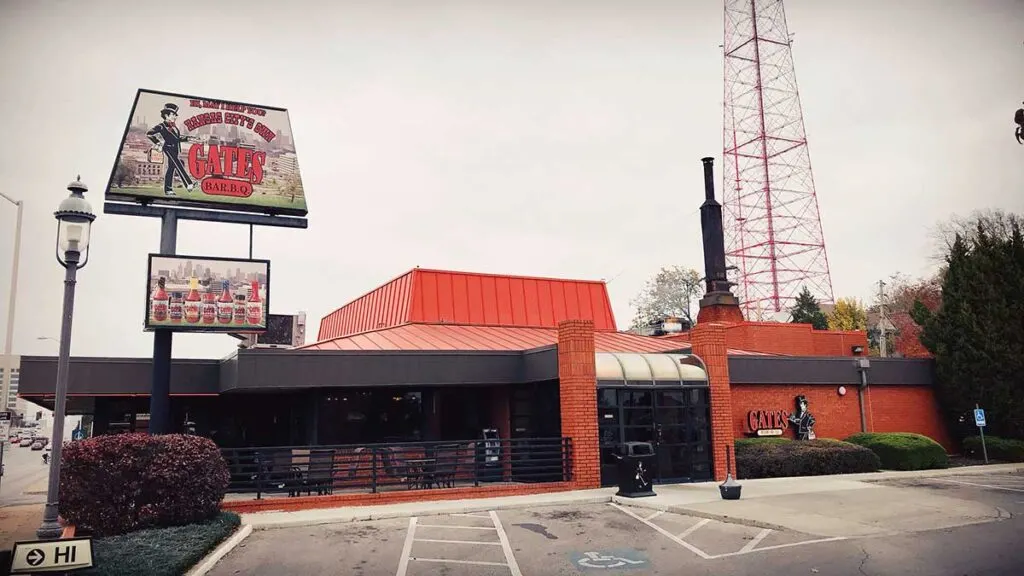 Apparently, however, Mr. Gates had other ideas when he first purchased the restaurant.
According to WDAF-TV, George Gates initially bought the restaurant for its liquor license, intending to turn it into a pub. His wife didn't agree with this — she was a devout Methodist and disapproved of whiskey — so barbecue became the venue's main focus."
Gates' sauce recipe was one of the key elements in their success.
Hitting the Sauce
James Beard Award winner Adrian Miller, author of Black Smoke: African Americans and the United States of Barbecue, is a big fan of the sauce from Gates and Sons. In fact, Miller calls this his all-time favorite commercial barbecue sauce.
"Gates is one of the venerable African American-owned barbecue restaurants in Kansas City, Missouri," he says. "They make a tomato-based sauce that's not too thick, and it has a nice balance of tangy and sweet."
What are the ingredients in Gates BBQ sauce?
According to the bottle, the ingredients in Gate's Original BBQ sauce are "tomato concentrate (made from vine-ripened tomatoes, high fructose corn syrup, distilled vinegar, salt, onion powder. Garlic powder, natural flavors.) sugar, celery, spices, and pepper. 1/10 of 1% potassium sorbate preservative added."
So much easier to make a homemade version of Gates' BBQ sauce. (But if you'd like to buy the original you can.)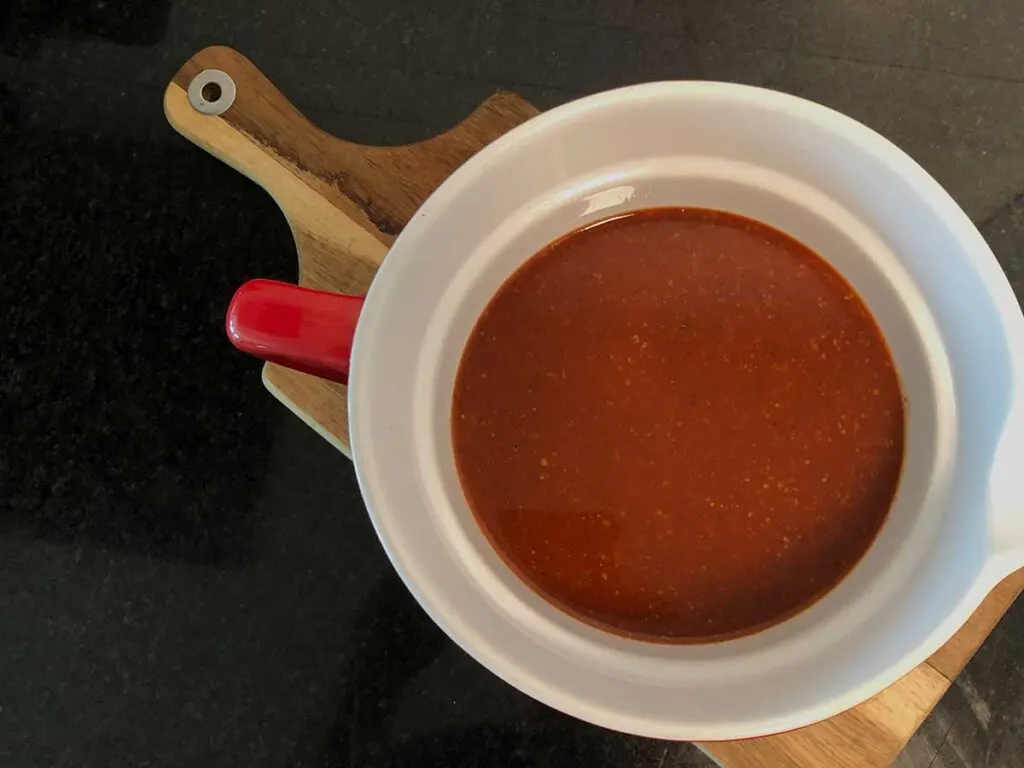 Gates' Sauce Comes to Cabo
This recipe for Gates' barbecue sauce comes to us from John Padgett who cooked Southern BBQ further south than most people: Cabo San Lucas, Mexico.
He opened a restaurant there focused on barbecue and worked to develop a range of sauces to compliment the pork.
He shared this Kansas City-style barbecue sauce recipe with us, along with the story of how it was created:
"I'm a big mustard guy, myself, and my second favorite was always pure cider vinegar with red pepper flakes and salt; however, when I found a Kansas City recipe with ketchup (not overwhelming amounts) and cayenne, it won me over.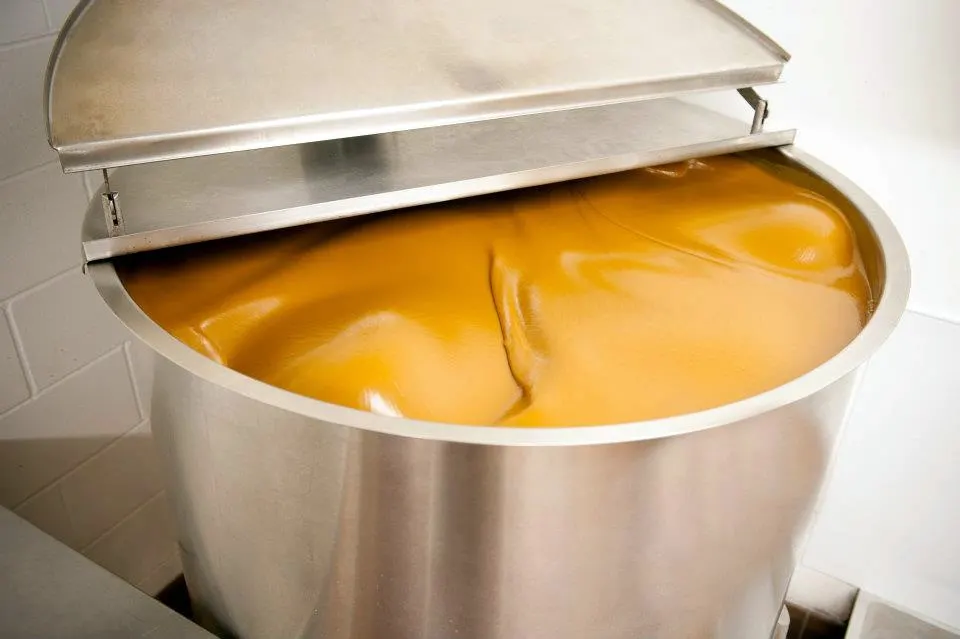 "In fact, that sauce was one of the favorites in the restaurant.
"When I began researching and testing recipes for the restaurant, I knew we wanted several varieties of sauces.
"Because the concept was Southern BBQ and the customer got to choose what kind of sauce he wanted, we called the restaurant The Naked Pig BBQ: "We Leave The Dressing To You." (I sold more T-shirts than food, lol.)
"I knew all about NC, SC, and Tennessee sauces and dry rubs, but not too much in the way of Kansas City-style sauces. I had always heard that their sauces had a kick to them.
"After testing several, I fell upon one that closely resembles Gates Bar-B-Q, and the rest was history.
"It was the perfect blend, and it went really well with the coleslaw I made, which resembled Memphis style slaw."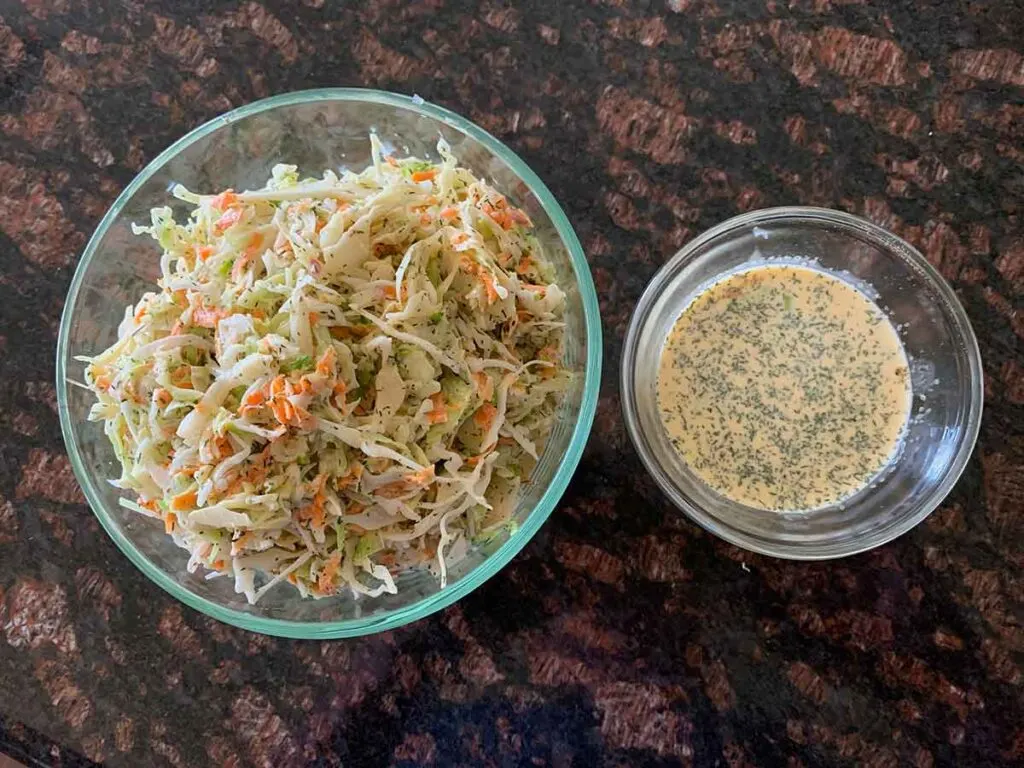 Enjoy John's classic homemade Gates Bar-B-Q style Kansas City BBQ sauce recipe: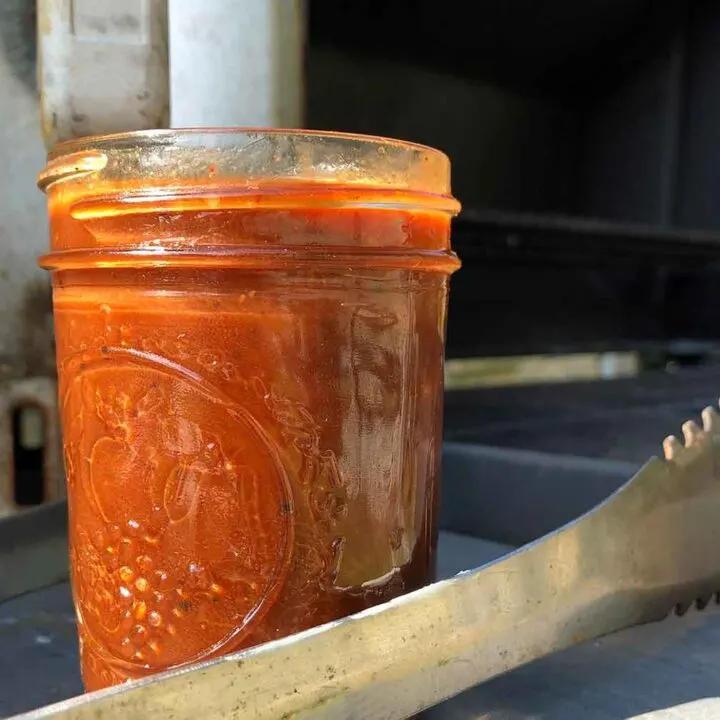 Gates Bar-B-Q Style Kansas City BBQ Sauce
This recipe for Gates Bar-B-Q inspired homemade tomato-based barbecue sauce is a simple as mix and serve. No cooking required.
Ingredients
1 cup sugar
¼ cup salt
2 tablespoons celery seeds
2 tablespoons cumin, ground
2 tablespoons ground red pepper, (cayenne)
2 tablespoons garlic powder
1 tablespoon chili powder
2 quarts ketchup
2 cups apple cider vinegar
1 ½ teaspoons liquid smoke
1 teaspoon lemon juice
Instructions
Simply mix the ingredients together and enjoy.
Recommended Products
As an Amazon Associate and member of other affiliate programs, I earn from qualifying purchases.
Nutrition Information:
Yield:

80
Serving Size:

2 Tablespoons
Amount Per Serving:
Calories:

40
Total Fat:

0g
Saturated Fat:

0g
Trans Fat:

0g
Unsaturated Fat:

0g
Cholesterol:

0mg
Sodium:

590mg
Carbohydrates:

10g
Fiber:

0g
Sugar:

8g
Protein:

0g
---
Like to Volunteer as One of our Recipe Testers?
We have a bookful of recipes to test and publish. Join the team and choose from our collection of unpublished recipes.
All we ask is that you photograph the process and share your thoughts on each recipe and the finished product. And we'll feature you when we publish that recipe.
Interested? Just send me an email.
---
Check out these other authentic SCBBQ recipes we've published on destination-bbq:
Eastern SC Vinegar-Based Sauce Recipe
Home Team BBQ's Alabama White Sauce Recipe
And we've published the following tomato-based sauce recipes in the SCBBQ Recipes: Going Whole Hog cookbook (read more about that here):
Sauces and Rubs:
Tomato-Based Sauces
Bullies BBQs Thin Basting Sauce Recipe
Cherrywood Signature BBQ Sauce Recipe
"Carolina Red" Light Tomato Barbecue Sauce Recipe
Basic Tomato Barbecue Sauce Recipe