This post may contain affiliate links to Amazon or other vendors I trust. Please read my disclosure policy. As an Amazon affiliate, I earn from qualifying purchases.
I am a big fan of Swig & Swine, and their South Carolina mustard bbq sauce recipe is one of the main reasons.
Chef Anthony DiBernardo's restaurants serve True 'Cue certified BBQ, barbecue cooked using wood as its only heat source. The meat products Swig & Swine serves are terrific, even without any sauce, but each of the sauces is amazing, too.
Like any good barbecue restaurant, Swig & Swine serves its barbecue without sauce, but they currently provide five sauces on each table for you to choose from.
Seen below are the Sweet Red, Vinegar, Jalapeño, Alabama White, and a nod to an SC original, a mustard sauce.
We recently stumbled across a video of Chef DiBernardo making his mustard BBQ sauce recipe. DiBernardo doesn't necessarily claim it to be the same concoction they use at Swig & Swine, saying something along the lines of it simply being "a traditional South Carolina mustard-based BBQ sauce recipe."
That said, it is not a huge leap to assume there are a number of similarities between the two.
What I can say is that the finished product definitely has the same look and general taste as Swig & Swine's mustard-based BBQ sauce.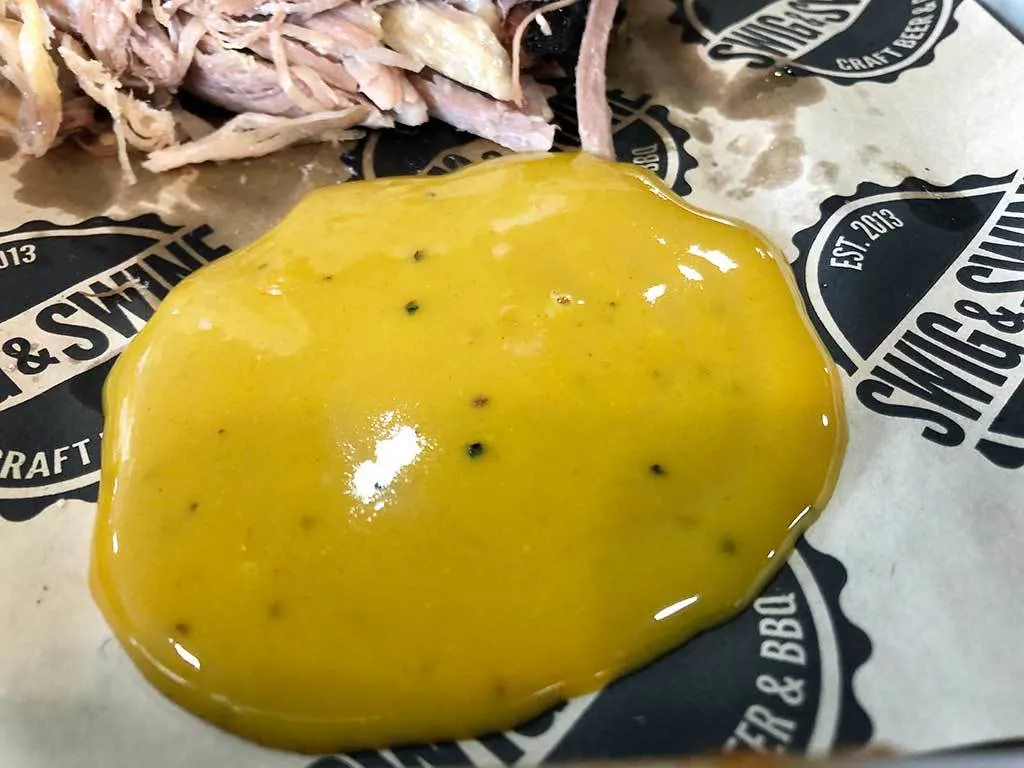 Flavors Among SC Mustard BBQ Sauce Recipes
What you get from the recipe is a mustard BBQ sauce that allows the mustard flavor to exist, as it should, without being either overpowering or absent.
That is to say, some South Carolina Mustard BBQ sauce recipes are VERY strong on the mustard flavor. For instance, we wrote the following in our review of Jackie Hite's restaurant:
"Meh.." I agreed. "I didn't really like it. It was so mustardy… it was like straight mustard," I continued.
The family all agreed, but we were not accustomed to that style of sauce. Those who are, love it.
While Jackie Hite's place closed two years after his passing, it remains one of our favorites for reasons beyond that sauce. If you'd like to try a mustard bbq sauce recipe like Jackie Hite's, I recommend Harry Hite's recipe.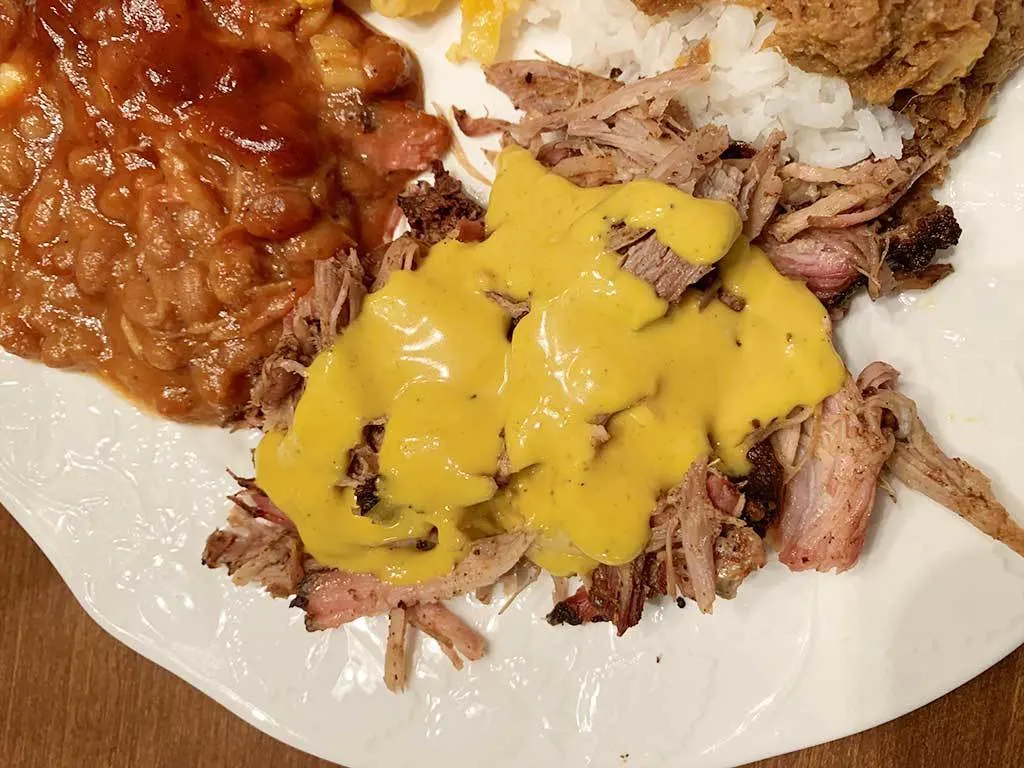 On the other hand, some SC mustard BBQ sauce recipes hide the flavor of the mustard altogether.
For instance, try my wife's mustard BBQ sauce recipe. We think it is the best mustard sauce you'll ever make, but I have to confess mustard, although the primary ingredient, is not a prominent flavor.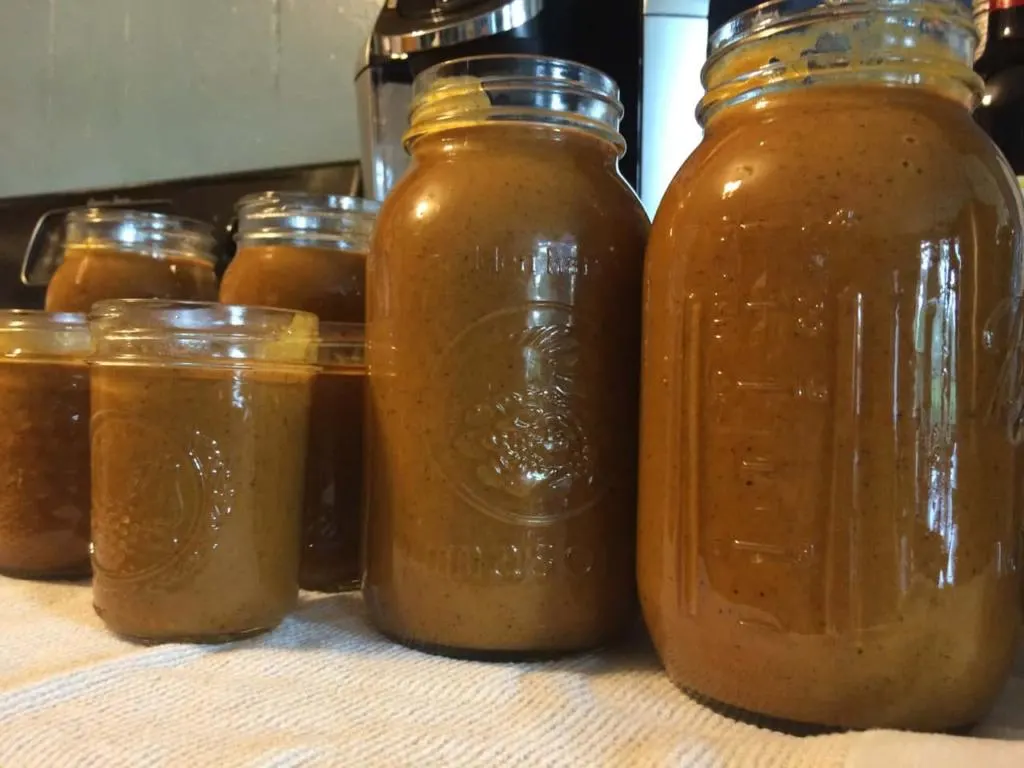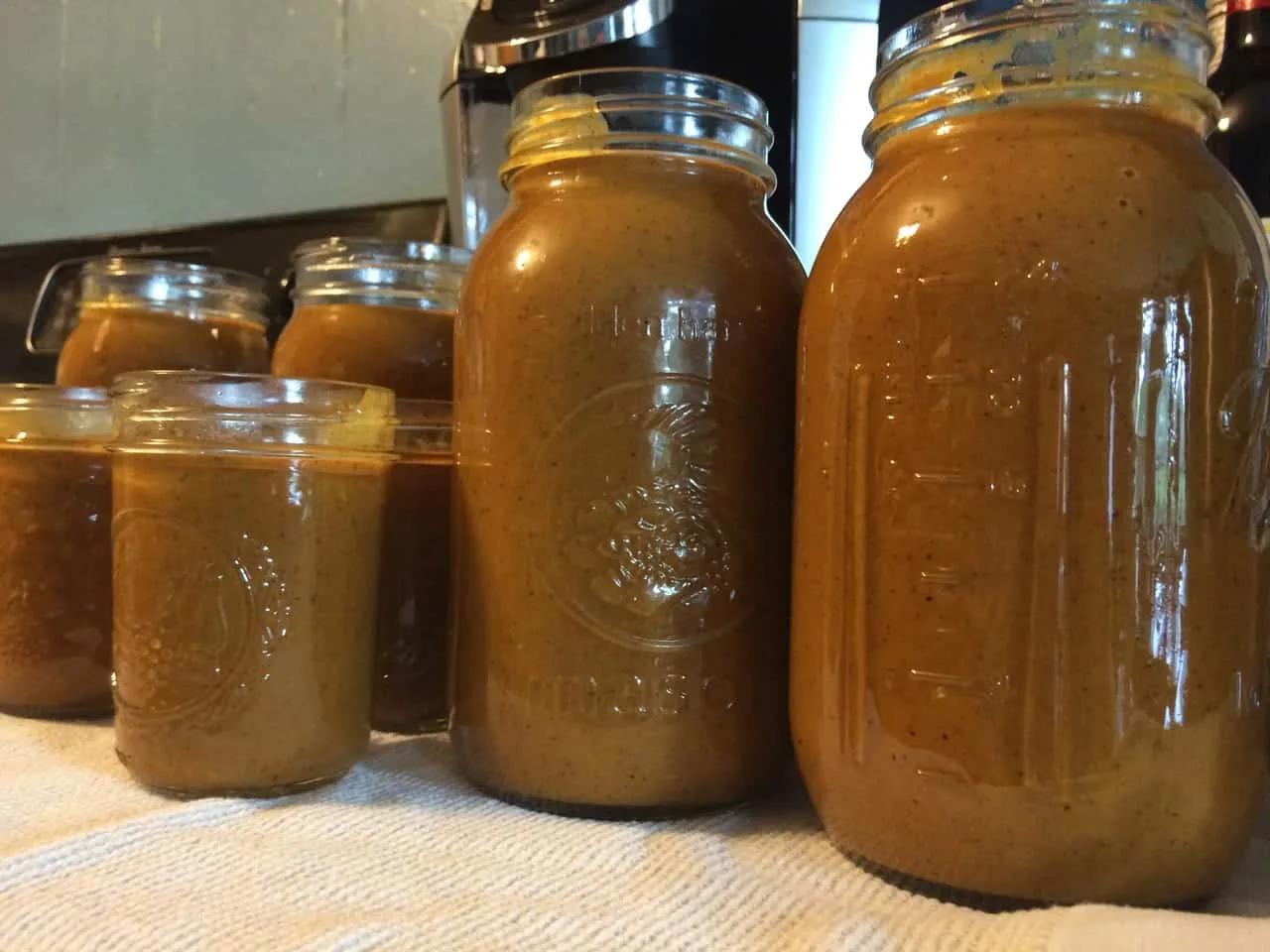 Swig & Swine's Recipe
This recipe from DiBernardo, however, strikes the perfect balance of mustard flavor with other, deeper notes of sweetness and tanginess.
If you're going to make this sauce, I feel it is important to note that no measurements were provided; however, in watching the video, we have made educated guesses as to the quantity of each ingredient. Those estimates are provided below.
Here is a Swig & Swine-style, South Carolina Mustard BBQ sauce recipe. Enjoy: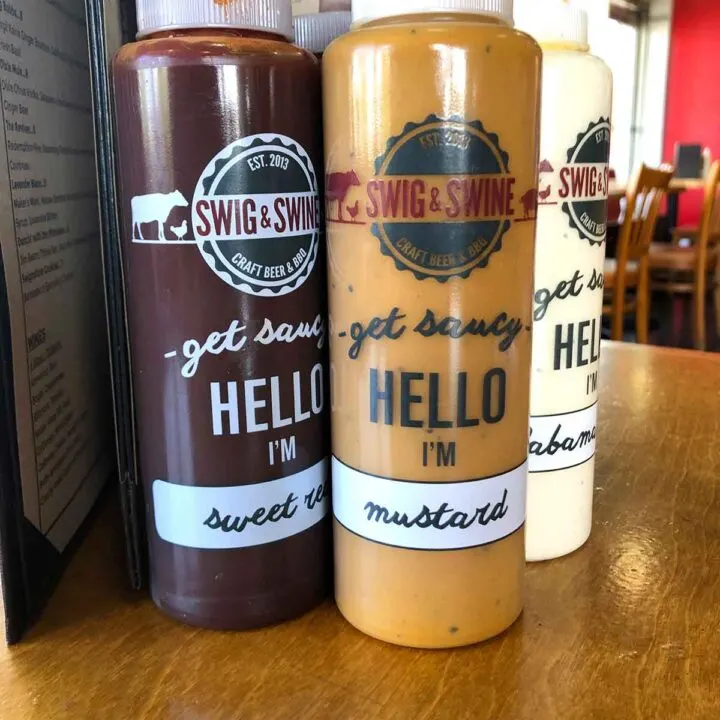 Swig & Swine Style Mustard Sauce Recipe
A classic SC BBQ mustard-based barbecue sauce by Chef Anthony DiBernardo with a bright yellow color, tangy mustard flavor tempered by sweet undertones.
Ingredients
1 quart French's yellow mustard
2 tsp cayenne
1/4 cup dry mustard powder
1 tbsp black pepper, cracked
1/4 cup molasses
2 cups brown sugar
2 tsp Worcestershire sauce
1 cup apple cider vinegar
Instructions
Whisk together all ingredients and simmer for 30 minutes.
Notes
Note: These measurements are estimates taken from a video in which Chef Anthony DiBernardo shows viewers how to make "a traditional mustard-based BBQ sauce." Unfortunately, that video is no longer available online.
Recommended Products
As an Amazon Associate and member of other affiliate programs, I earn from qualifying purchases.
Nutrition Information:
Yield:

64
Serving Size:

2 Tablespoons
Amount Per Serving:
Calories:

38
Total Fat:

1g
Saturated Fat:

0g
Trans Fat:

0g
Unsaturated Fat:

1g
Cholesterol:

0mg
Sodium:

173mg
Carbohydrates:

8g
Fiber:

1g
Sugar:

7g
Protein:

1g
---
Like to Volunteer as One of our Recipe Testers?
We have a bookful of recipes to test and publish. Join the team and choose from our collection of unpublished recipes.
All we ask is that you photograph the process and share your thoughts on each recipe and the finished product. And we'll feature you when we publish that recipe.
Interested? Just send me an email.
---
Check out these other authentic SCBBQ recipes we've published on destination-bbq:
Eastern SC Vinegar-Based Sauce Recipe
Home Team BBQ's Alabama White Sauce Recipe
And we've published the following sauce recipes in the SCBBQ Recipes: Going Whole Hog cookbook (read more about that here):
Sauces and Rubs:
Vinegar-Pepper Sauces
Mustard Sauces
Tomato-Based Sauces
Other Sauces
Rubs