This post may contain affiliate links to Amazon or other vendors I trust. Please read my disclosure policy. As an Amazon affiliate, I earn from qualifying purchases.
South Carolina is blessed when it comes to BBQ.
In SC, barbecue is often defined by the sauce it is served with. South Carolina — arguably the birthplace of BBQ — can brag about having four distinct sauce regions. In the map below, you will see how the state divides according to the sauce type you would historically find in those areas.
In the heart of mustard country, you will find Orangeburg County. It could easily be argued that this is the birthplace of the sauce unique to South Carolina, the mustard sauce.
Without getting too deep into the history behind it, know that Joe Bessinger may have been the first to create a mustard sauce near Holly Hill, in rural Orangeburg County. Joe's sons later spread the family's BBQ greatness across the state.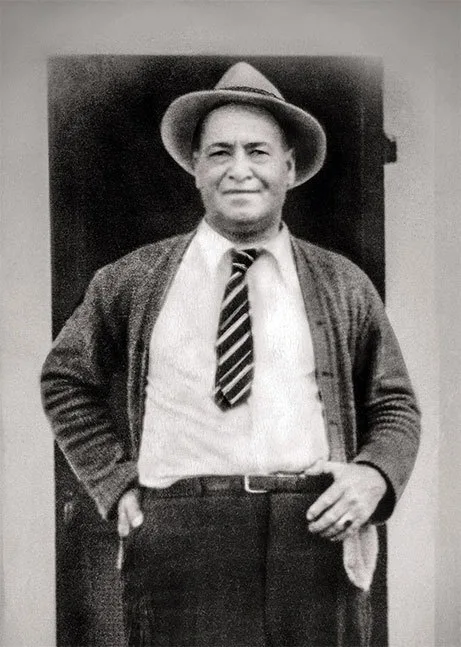 They each opened several different BBQ restaurants, including Maurice's with a number of "Piggie Park" locations in Columbia. In addition, you'll find Melvin's on James Island and in Mt. Pleasant. Thomas Bessigner opened Bessingers Bar-Be-Que West of the Ashley in Charleston.
Also, there is Joe Bessinger's in Summerville, and Robert's in North Charleston. All were founded by Big Joe's descendants.
But that's not the whole story of Orangeburg County's importance in SC's barbecue heritage. In and around the city of Orangeburg, the Dukes BBQ family empire evolved.
Dukes serves what many South Carolinians would instinctively call a mustard sauce, but really there is more to it than that, as you will see in the recipe below. (If you're looking for a sauce built on mustard only, check out this Carolina Gold BBQ sauce recipe from Maurice's Piggie Park.)
Earl Dukes, the progenitor of the Dukes brand, opened the original Dukes restaurant.
His sauce, and the type of sauce that you will find in all Dukes restaurants, is what some refer to as "Orangeburg Sweet" sauce. Tony Kittrell, who formerly ran the Dukes Barbecue on Whitman Street in Orangeburg, calls it: "Rust Gravy."
Whatever you call it, it is a clear SC favorite. If you decide to hit the road, you need to make it to a Dukes to try at least one version of this recipe.
Michael Ott, who originally grew up in Orangeburg County, the heart of Dukes BBQ country, provided us with this recipe.
"You can post the mustard sauce recipe because it really is my version. None of my recipes are from Dukes. They are not going to tell anyone — including family members — their recipes," Michael said.
Here is his version: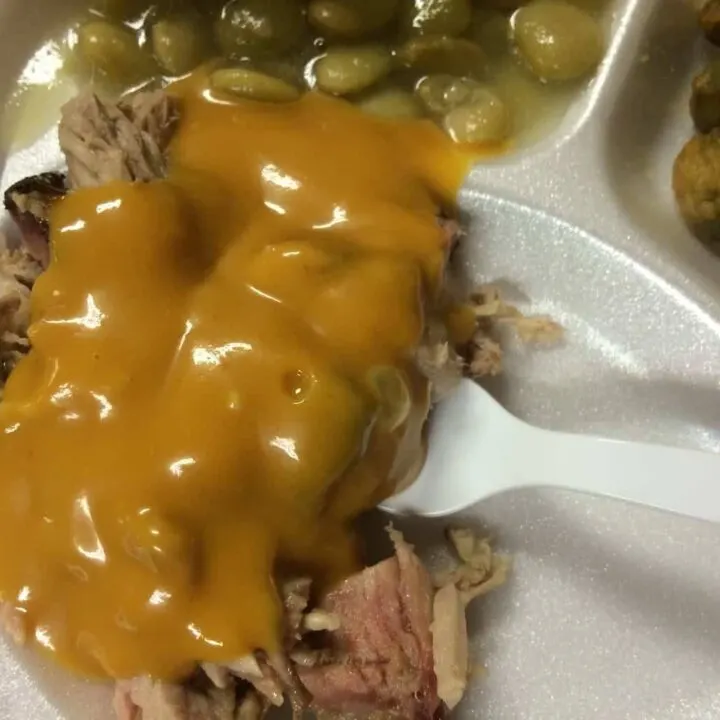 Dukes BBQ Sauce
This Dukes BBQ style mustard-based barbecue sauce recipe is a SC favorite from one of the most important names in SC BBQ.
Ingredients
1 cup yellow mustard
1/2 cup mayonnaise, Duke's brand, of course
1/2 cup ketchup
1/3 cup apple cider vinegar, or 1/2 part if you like it with a little kick
1/2 cup brown sugar, or more if you like it sweeter
1/4 cup soy sauce
hot sauce, preferably Texas Pete, to taste
Instructions
Mix mustard and mayo in a bowl until it turns a light creamy color.
Add ketchup, vinegar, and sugar. Mix well.
Slowly add soy sauce while mixing until the sauce turns a little darker. Discard remaining soy.
Add Texas Pete until you can slightly taste a little heat.
Refrigerate and serve.
Notes
This mustard sauce is a serving sauce, not a basting sauce. It's easier to follow if you start with one cup of mustard and adjust the rest accordingly, but if you just think of it in "parts" as in a ratio, it is easy to adjust to any quantity. As written above "cup" could simply be "part." In that case, you may use four tablespoons of soy. "You can go with 2 tablespoons. I don't really follow a recipe. I just add till the color is right. Two tablespoons are probably plenty," Michael said. Note the instructions do say: "Slowly add soy sauce while mixing until the sauce turns a little darker. Discard remaining soy."
Recommended Products
As an Amazon Associate and member of other affiliate programs, I earn from qualifying purchases.
Nutrition Information:
Yield:

64
Serving Size:

2 Tablespoons
Amount Per Serving:
Calories:

24
Total Fat:

2g
Saturated Fat:

0g
Trans Fat:

0g
Unsaturated Fat:

1g
Cholesterol:

1mg
Sodium:

131mg
Carbohydrates:

2g
Fiber:

0g
Sugar:

2g
Protein:

0g
---
Like to Volunteer as One of our Recipe Testers?
We have a bookful of recipes to test and publish. Join the team and choose from our collection of unpublished recipes.
All we ask is that you photograph the process and share your thoughts on each recipe and the finished product. And we'll feature you when we publish that recipe.
Interested? Just send me an email.
---
Check out these other SC BBQ sauce recipes we've published on destination-bbq, and we've published even more sauce (and rub) recipes in the SCBBQ Recipes: Going Whole Hog Cookbook. Read more about that here.
Sauces and Rubs:
Vinegar-Pepper Sauces
Mustard Sauces
Tomato-Based Sauces
Other Sauces
Rubs