This post may contain affiliate links to Amazon or other vendors I trust. Please read my disclosure policy. As an Amazon affiliate, I earn from qualifying purchases.
At Bessinger's Bar-Be-Que in Charleston, SC, enjoy authentic South Carolina barbeque carefully prepared with the highest-quality ingredients and a personal touch.
In fact, the Bessingers are the first family of barbeque in South Carolina, known for their legendary mustard-based barbeque sauce, a Carolina classic since the 1930s.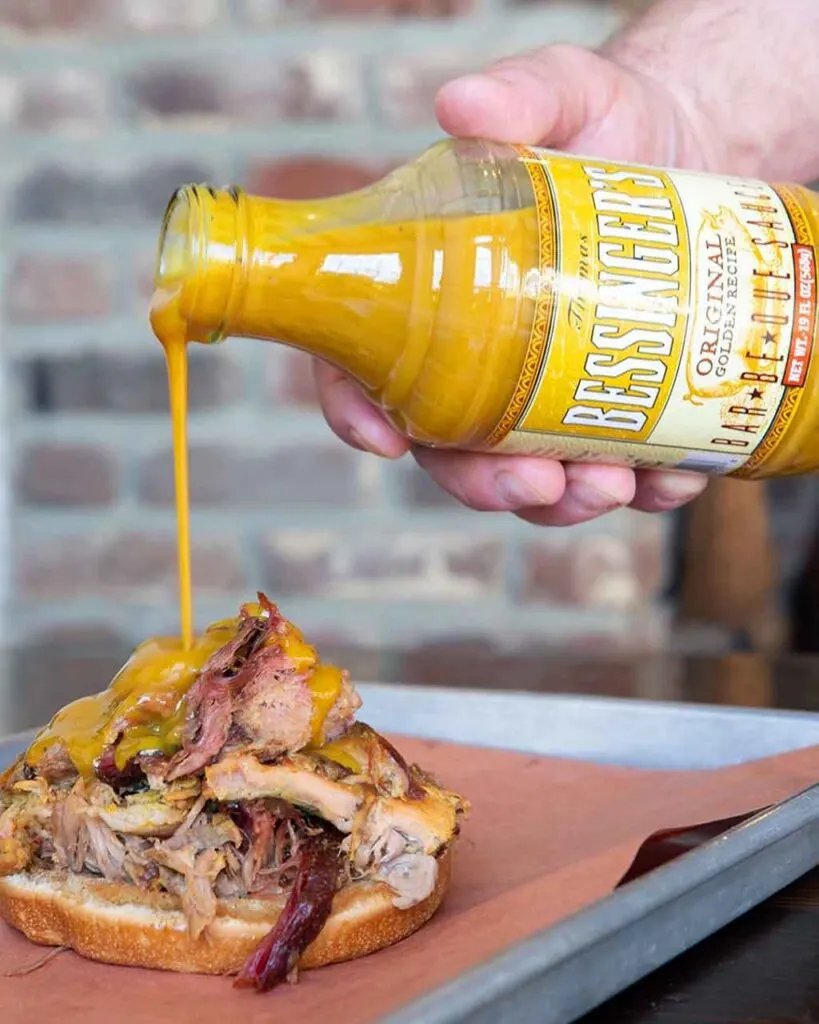 By keeping the business in the family and taking a hands-on approach to managing the restaurant, Thomas Bessinger and his sons, Tommy and Michael, have maintained a warm, friendly, and relaxed atmosphere that welcomes customers and makes them feel like they're part of the family.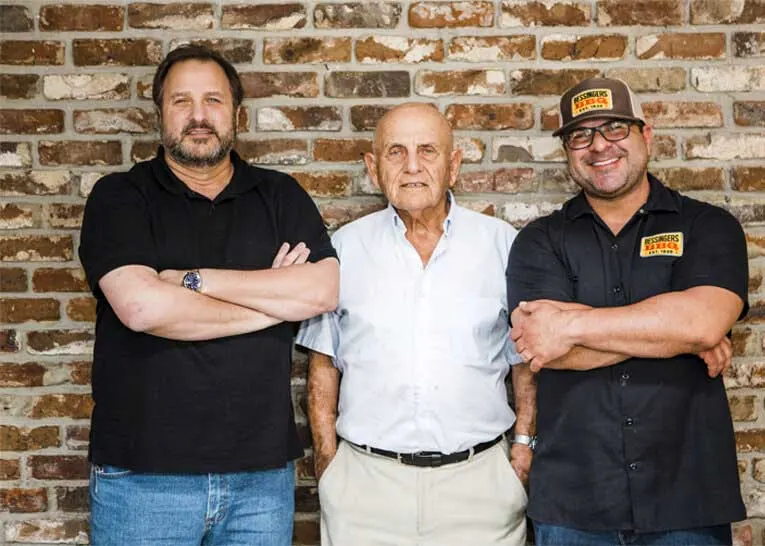 That attention to customer service and the best barbeque in the South have made Bessinger's Bar-Be-Que a true legend. As a family, they've preserved the authentic flavor and vision of family patriarch, "Big Joe" Bessinger, and that's what keeps customers coming back time and again.
It's the reason why Bessinger's BBQ earned a spot on our feature entitled "BBQ in Charleston, SC: The Definitive Guide."
On the other hand, the menu itself brings in those who haven't yet learned of the reputation. Among other things, Bessinger's Bar-Be-Que serves: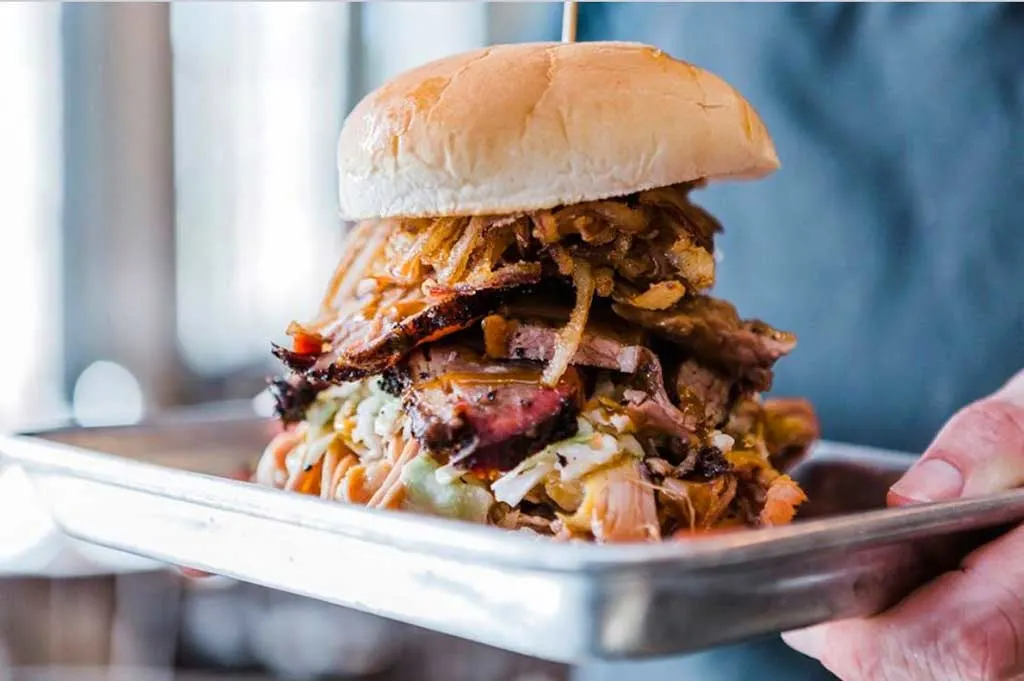 Chopped Pork (shoulders and hams smoked using wood and coals)
St. Louis Style Ribs
Smoked Wings
CAB

Brisket

Smoked Half Chicken
Smoked Pulled Chicken
Hash, an SC BBQ original
Regardless of what you choose on the menu, you can be assured you're getting real wood-cooked barbecue.
Get to Know Bessinger's
What are Folks Saying about Bessinger's Bar-Be-Que?
On Google
First, Local Guide Carrie Eggleston shared a reverence for the place in her Google Review:
Bessinger's Bar-Be-Que is an institution among Charleston BBQ.
The food is great, quick, and friendly service. A neat feature is the drive-thru at this location, making it an option for quick lunch right off of Savannah Highway/HWY 7.
The 'Joe' (little or big) sandwich: a classic – pulled pork with their signature yellow BBQ sauce. The basket comes with an onion ring, unlike anything you've ever had! (Make Bessinger's onion rings at home with this copycat recipe)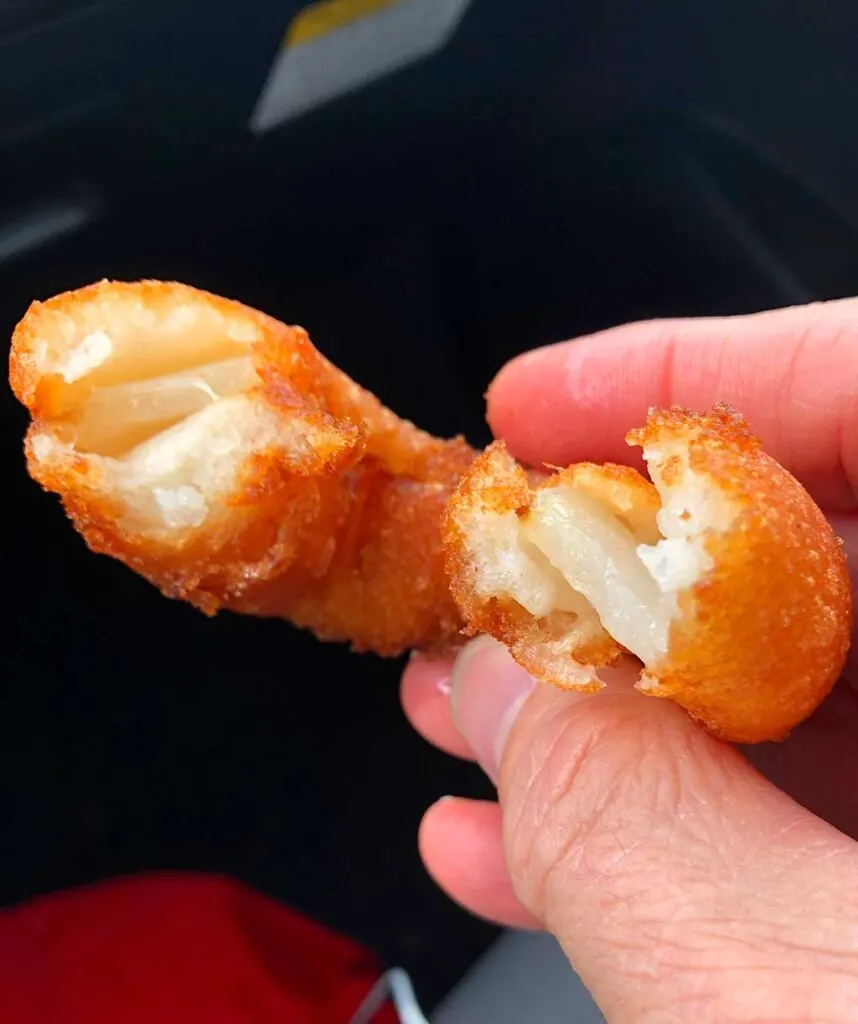 Yes, ring as in singular – but it gets the job done with its enormous size.
I'm a huge fan of their tea. To me, it's the best around.
We got Bessinger's Bar-Be-Que most recently for a customer in from Texas, and I am pleased to report that upon his first bite of his brisket sandwich he stopped and said 'This is some good BBQ!"
Quite the compliment coming from a Texan : )
On Yelp
Next, over on Yelp, Gary G from nearby Summerville writes of Bessinger's Bar-Be-Que's perfection:
Absolutely the best BBQ in Charleston.
I had the little Joe sandwich and an order of onion rings. The pork was cooked to perfection and the sauce, South Carolina mustard-based recipe, was perfect.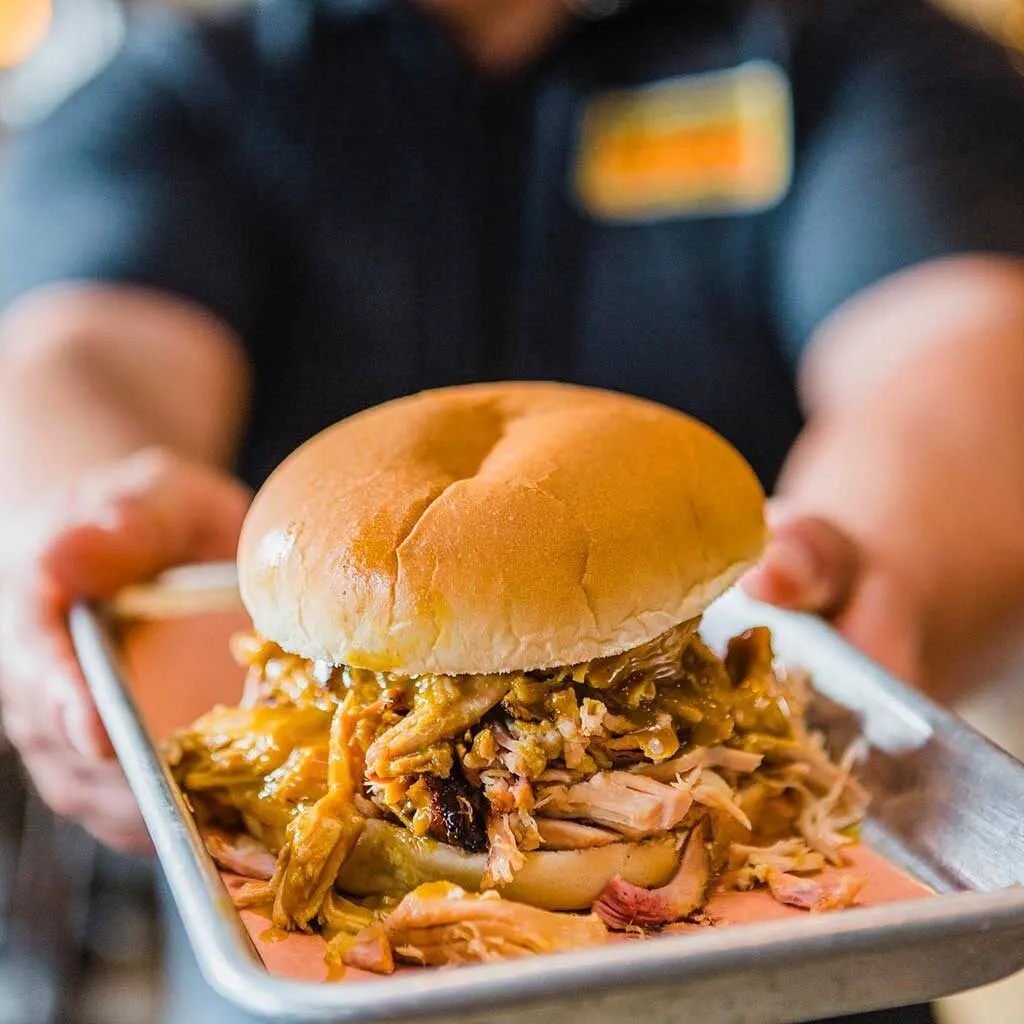 The onion rings are some of my favorite foods on their own. Sweet batter perfectly fried.
There is a reason Famous chefs like Emeril Lagasse eat here when they are in town: the food is delicious.
Beyond the Review Sites
So, that's what a couple of regular folks think about Bessinger's Bar-Be-Que, but what do the experts say?
Well, the folks who train the judges for the SC Barbeque Association competitions gave Bessinger's their highest distinction. As a result, Bessinger's stands among the elite SC BBQ joints.
The SC BBQ Association deemed Bessinger's Bar-Be-Que to be 100-mile BBQ, BBQ so good it's worth driving 100 miles for.
Their hash is very good. Make that, very, very good and there is a taste of onion in there, giving it a bit of an old-time flavor.
They serve their ribs with a wet mustard sauce, and they are St. Louis style ribs. They look like South Carolina ribs to me but the "St. Louis" refers to a bigger cut and those bigger ribs are tender and come off the bone with a nice easy bite.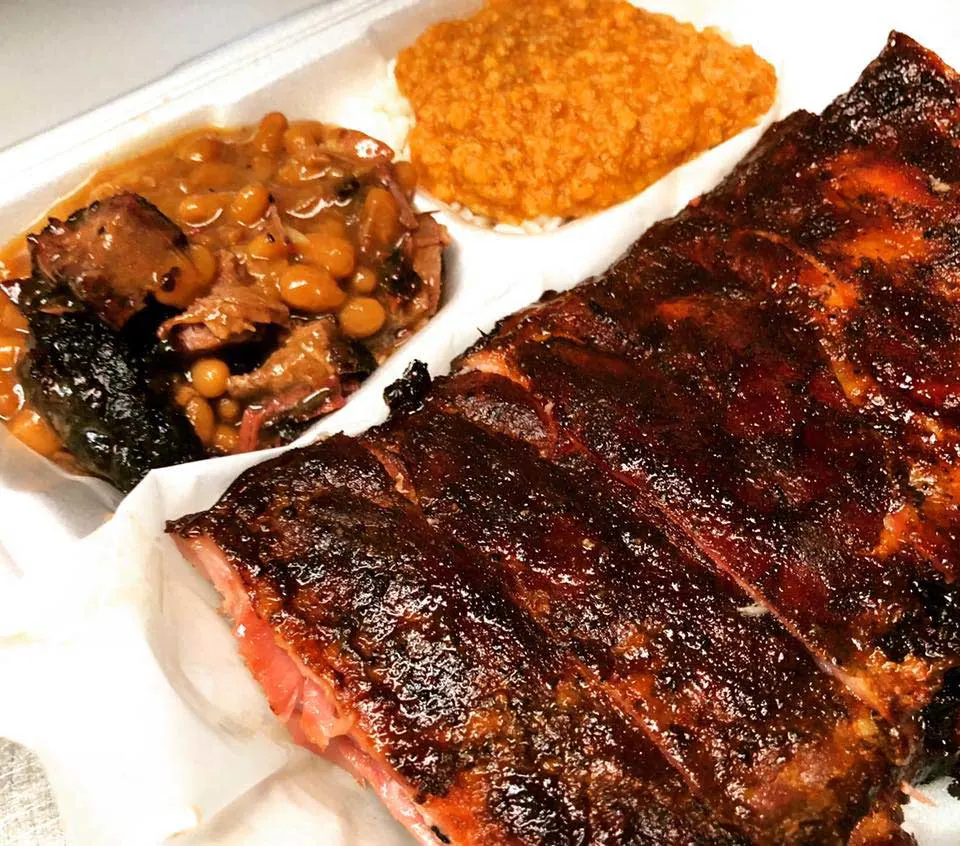 As an extra added attraction they put a nice jalapeño pepper in with each order of half-rack or whole-rack.
The barbeque is, of course, mustard-based and it is pit-cooked and not to be missed.
When you think about it, 60 plus years of serving real barbeque is quite an accomplishment. Don't miss out.
Read the full review.
Meanwhile, we had to have a say in this as well.
As for the pork, is it truly 100 Mile BBQ?
We cannot argue with the rating. Bessinger's is cooking in True 'Cue style, using wood as their only heat source, and the barbecue we tasted today was as good as any barbecue we've tasted on a buffet.
Camden was the first to say it: "The pulled pork was pretty good."
We all agreed.
Read our Full Review of Bessinger's Bar-Be-Que
Read our first review of Bessinger's.
Menu for Bessinger's Bar-Be-Que
Note: Menu prices and options are subject to change over time. Contact the restaurant for the most up-to-date information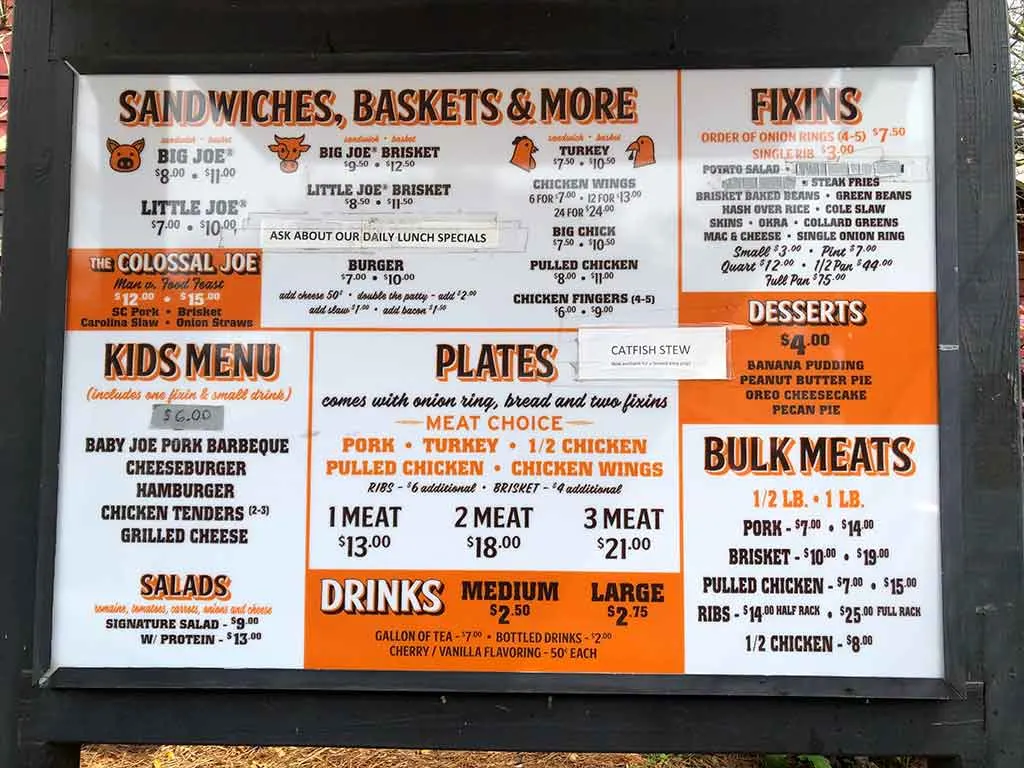 ---
Location, Hours, Contact Info, and More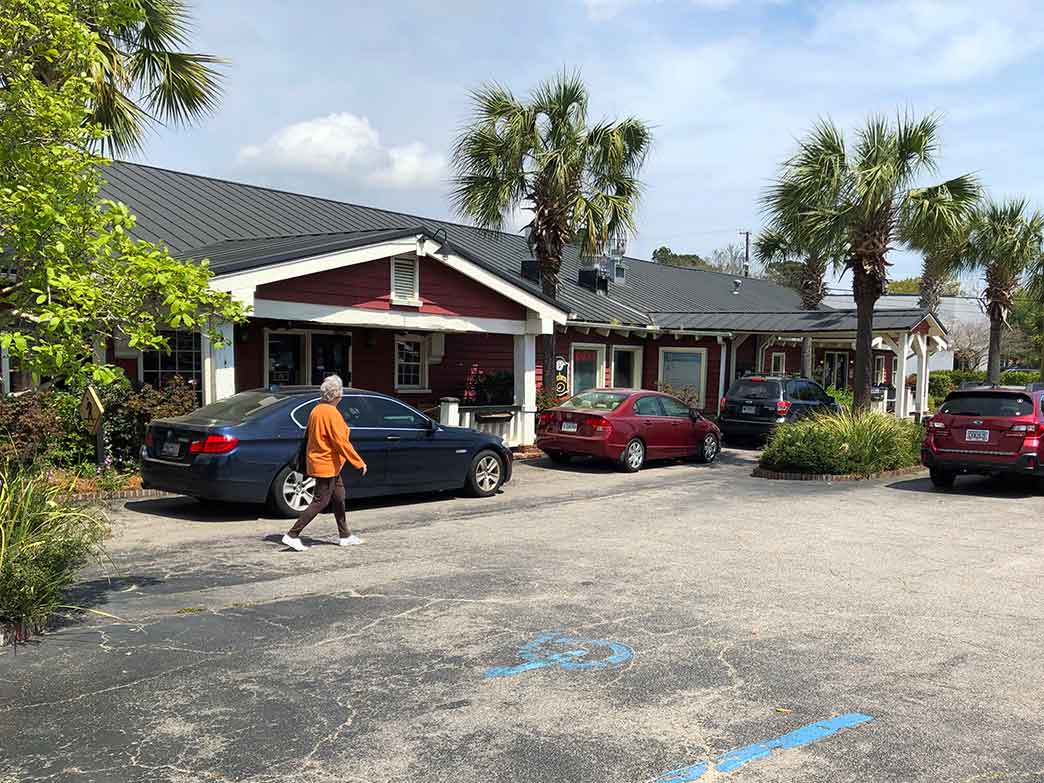 Map
Directions
Contact Bessinger's Bar-Be-Que
1602 Savannah Highway
Charleston,
SC
29407
Hours of Operation
| | |
| --- | --- |
| Monday | |
| Tuesday | |
| Wednesday | |
| Thursday | |
| Friday | |
| Saturday | |
| Sunday | |
Review Sites
Features
100 Mile BBQ, Cards and Cash, Hash, Light Tomato Sauce, Mustard Sauce