This post may contain affiliate links to Amazon or other vendors I trust. Please read my disclosure policy. As an Amazon affiliate, I earn from qualifying purchases.
Hite's Bar-B-Q in West Columbia has been family-owned and operated since 1957. Hite's started as a side project of a farmer searching for a bit of extra income.
John D. Hite, who raised minnows, hogs, corn, and sweet potatoes, was that farmer. Today, his grandson, David Hite continues his grandfather's legacy.
Their barbecue is cooked that way it's supposed to be, on a pit with oak and hickory wood. That is evident if you look around back.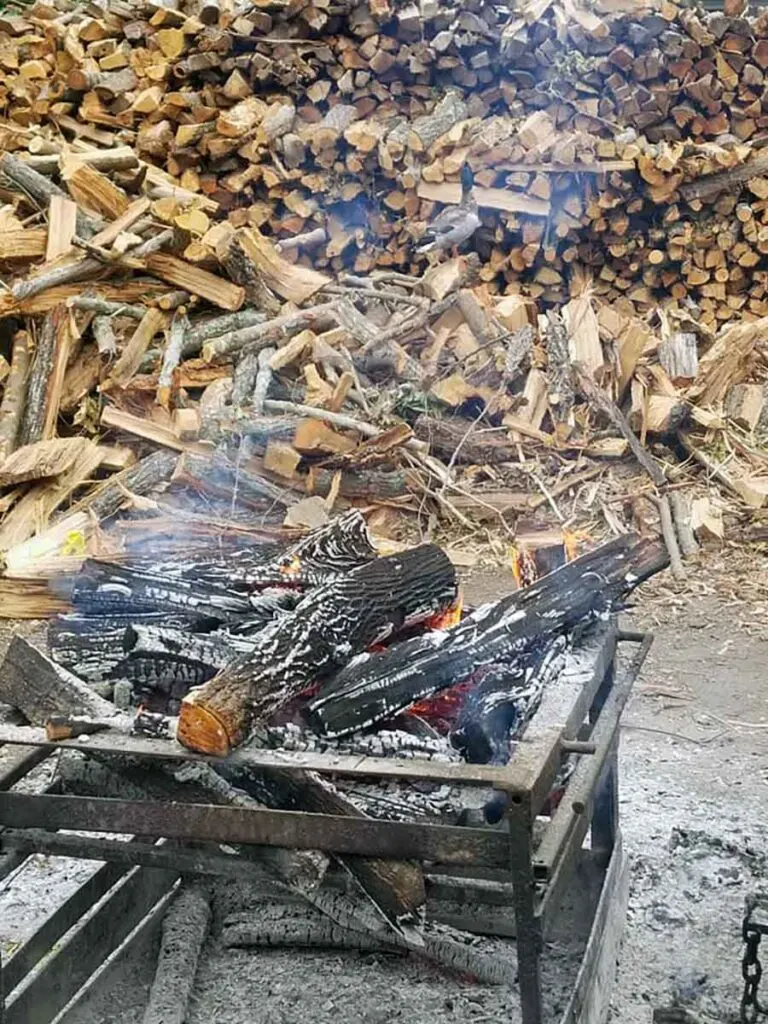 "Approach the pit house from the rear and you may stumble on a blazing mountain of wood stacked in an iron frame," writes John T Edge in Garden & Gun.
"Other barbecue houses burn wood in a barrel. David goes simpler still, rendering coals in a modified campfire fashion before shoveling payload after smoky payload under whole hogs and hams that look like they have been varnished with mustard and lacquered with smoke."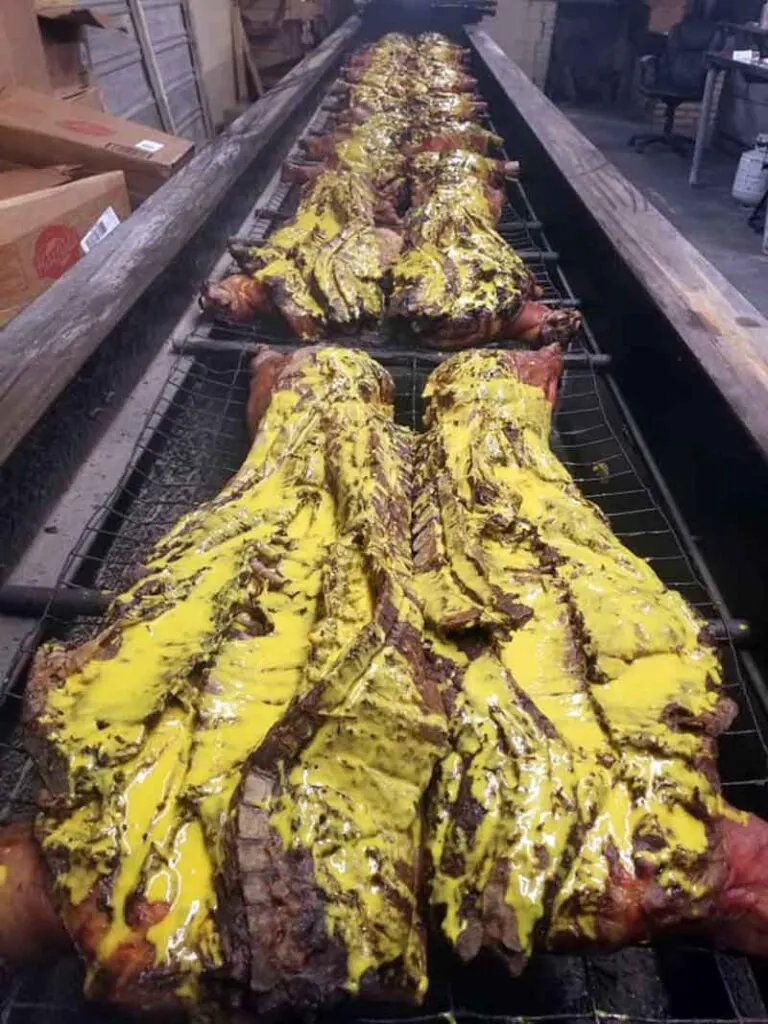 And that mustard sauce is a classic style like you might once have enjoyed at Jackie Hite's in Batesburg-Leesville or at Cannon's in Little Mountain. Unlike the sweeter mustard sauces you find at places Maurice's, Hite's sauce is reminiscent of Harry Hite's mustard sauce recipe where the base flavor is a stronger yellow mustard that the other styles try to mask.
If you want a plate or a sandwich for one or enough for a large function, Hite's will be glad to prepare for your events. Give them one week notice for large quantities, please.
But the menu is simple. Chopped pork, ham, ribs, pork skins, chicken, hash and rice, and slaw are the main options, though green beans and baked beans can be substituted.
The hash, like the barbecue, is made the old-fashioned way. It's boiled down in cast iron kettles using the same wood embers they use to cook their meats.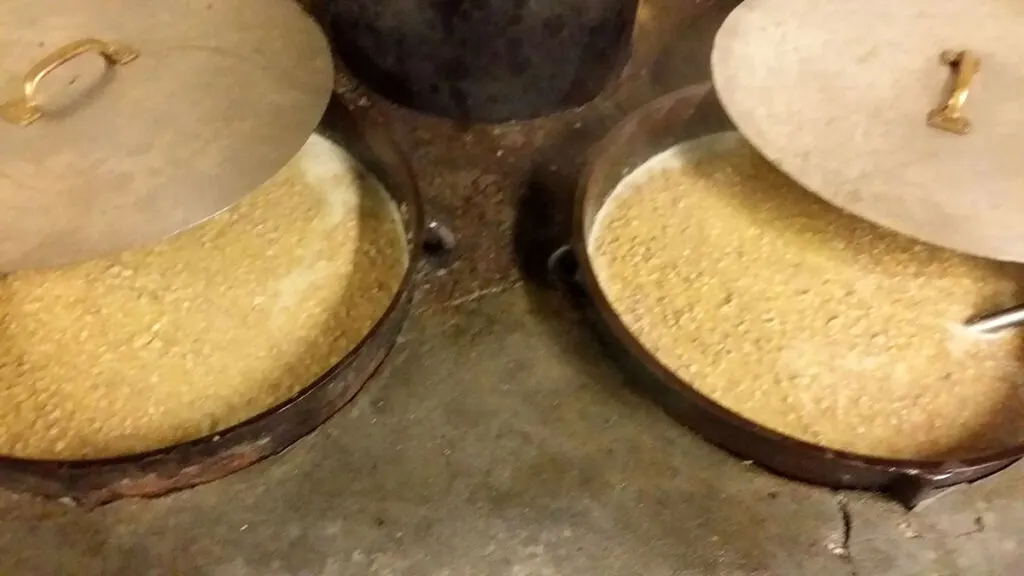 And if you're lucky, you might get a taste of their special onion sausage recipe, a dish that is unique to the Midlands. Onion sausage likely originated in the Dutch Fork area, but currently, it's most associated with the town of Lexington.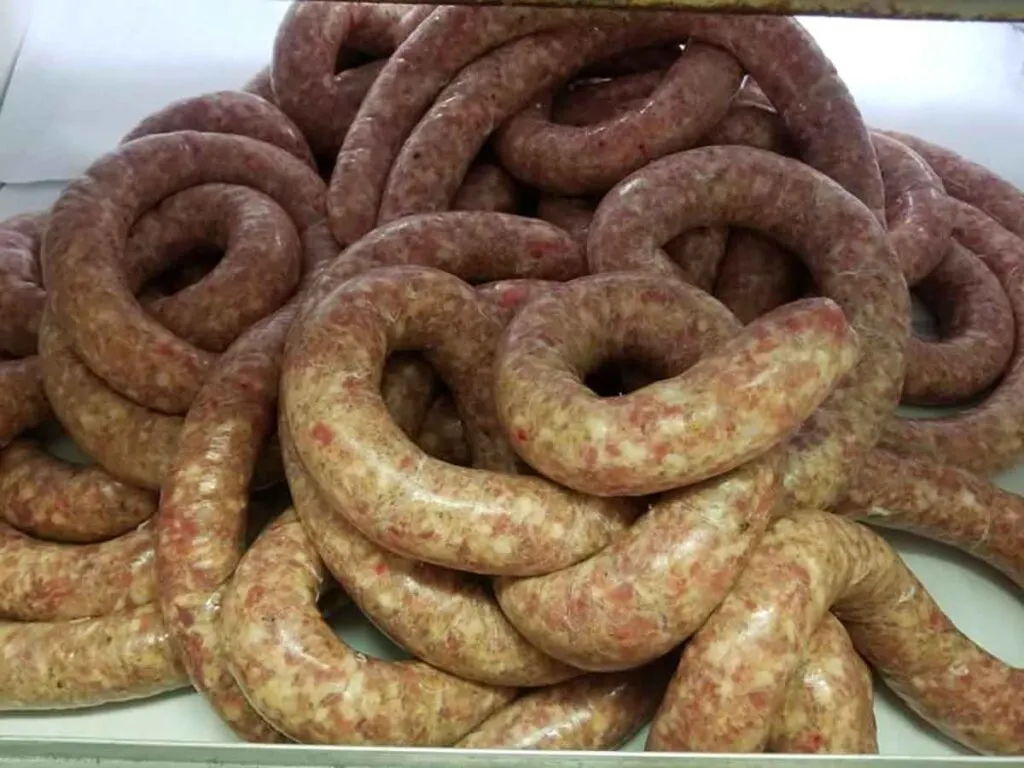 Keep in mind, though, that Hite's Bar-B-Que is take out only. The restaurant sits near the baks of a nice pond and you can eat your meal at the picnic tables and enjoy the view.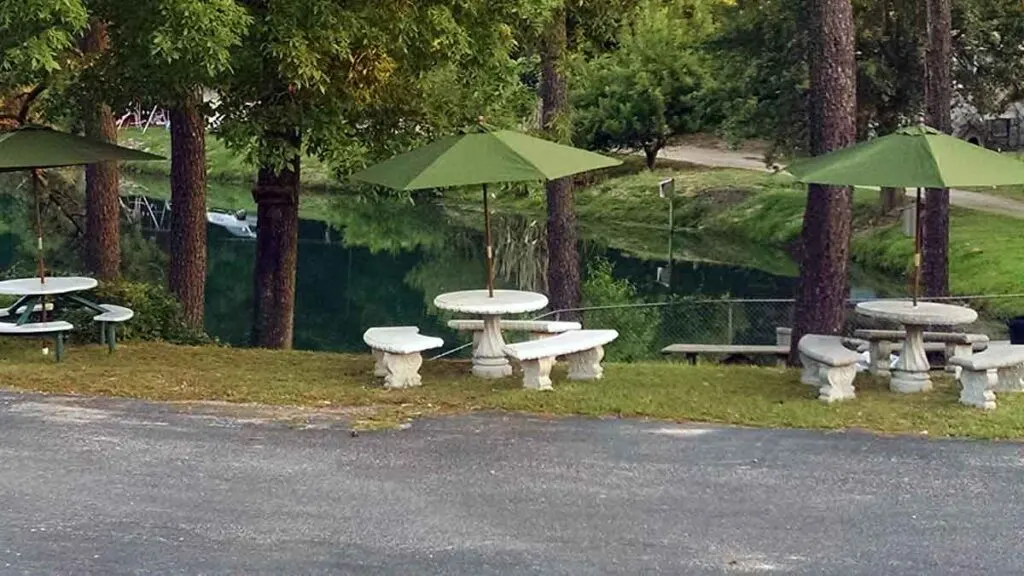 Hearty servings, and family-style service, Hite's will make you feel at home and keep your belly full.
Visit them on Dreher Road, or contact them with any questions about the menu.
Get to Know Hite's
Enjoy this interview with Pitmaster David Hite on YouTube: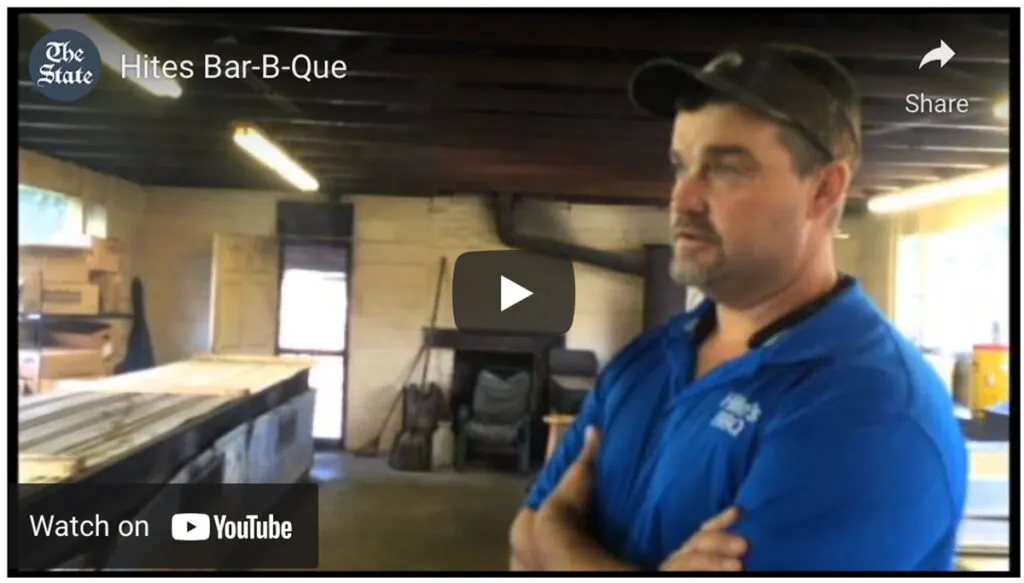 What Folks are Saying
Google Review
Among the many Google Reviews, Local Guide and BBQ Judge Michael Ratledge knows a thing or two about barbecue and he's been eating at Hite's BBQ for decades:
I have been coming to (John) Hite's BBQ since about 1960.
My grandfather introduced me to what I consider the finest South Carolina whole hog cooked low & slow.
Try their "Rib cut", which is the rib with about 1/4# of tenderloin attached. It is beyond question their best, and I am a SC BBQ Association senior judge.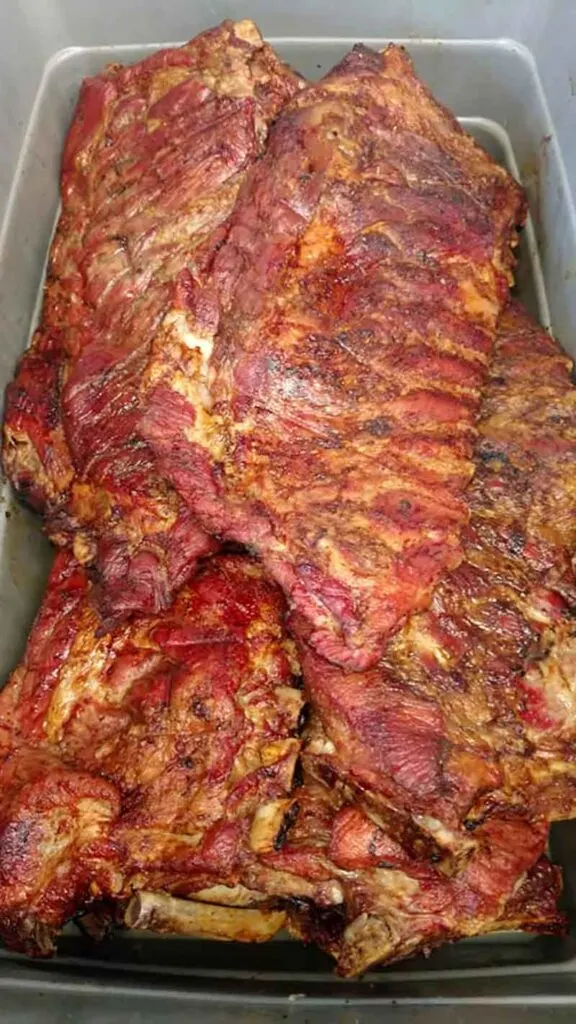 Yelp Review
Over on Yelp, SC native John W wrote quite the novel about the food and folks at Hite's:
I have no picture to offer but I feel compelled to review Hite's. The place is unique in that it is strictly take away or eat outside on their hodgepodge of picnic tables.
Driving up to it, there are two telltale signs of good barbecue. One is a homemade sign that states longevity (since 1957 in this case) and the other is wood smoke boiling out of a cook shed out back.
I ordered a bbq plate with hash and rice and slaw.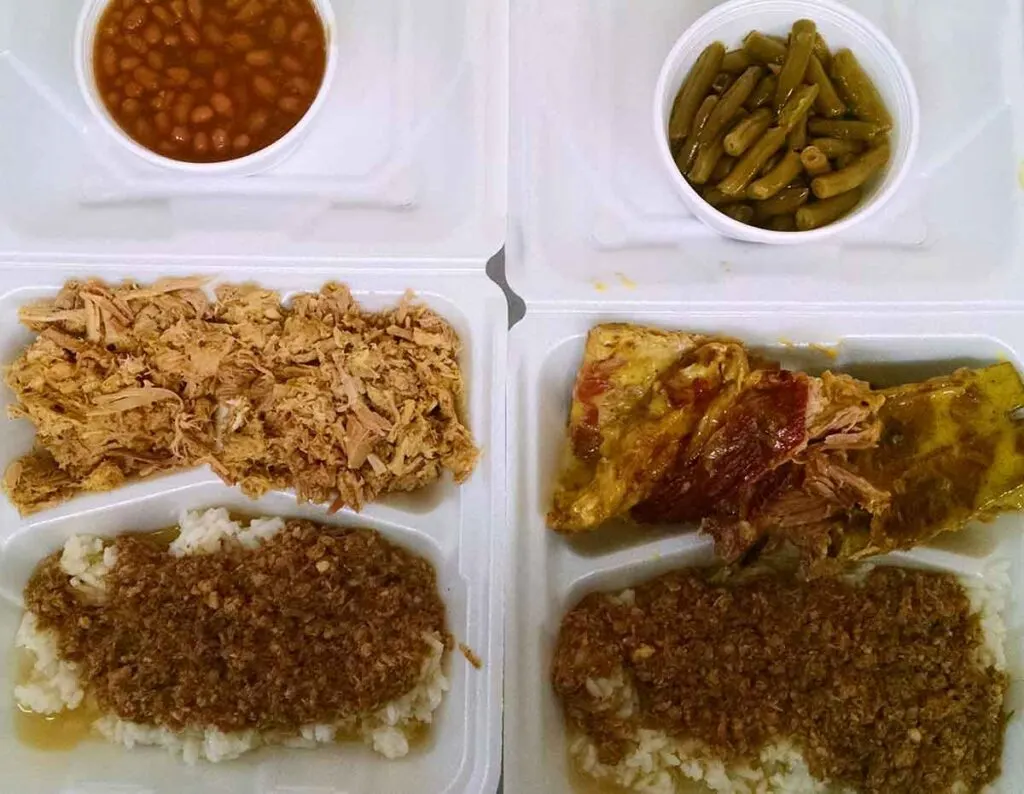 The bbq was tender and lean with the right hint of smoke flavor and a light application of their mustard sauce. The sauce is not very sweet which I like.
The hash was gray and perfectly spiced with no funky organ taste. I am normally a reddish hash guy but this was excellent and something that I will crave. The rice appeared to be real rice rather than instant rice which is more common at SC bbq places. This was a plus.
The slaw was solid and the tea was proper brewed tea that is less sweet than the simple syrup so many serve these days.
They also had some rib meat from the outside of the hog with crispy skin on it which I added which was very good. I also got a bag of their heavenly skins which were crispy on the outside with a little flaky fat on the inside which had the consistency of perfectly baked bacon fat, this was of absolute top quality.
The staff here is amazing.
I think they are all related and they were all happy, friendly and polite. They showed a genuine interest in making sure I was well taken care of and happy with what I got including plastic utensils, bread and napkins. I sincerely appreciate being shown kindness and that was the case here.
I will be back and am already telling others about this treasure. If you want a fancy place don't go but if you want amazing authentic bbq and warm friendly treatment go and soak in the experience.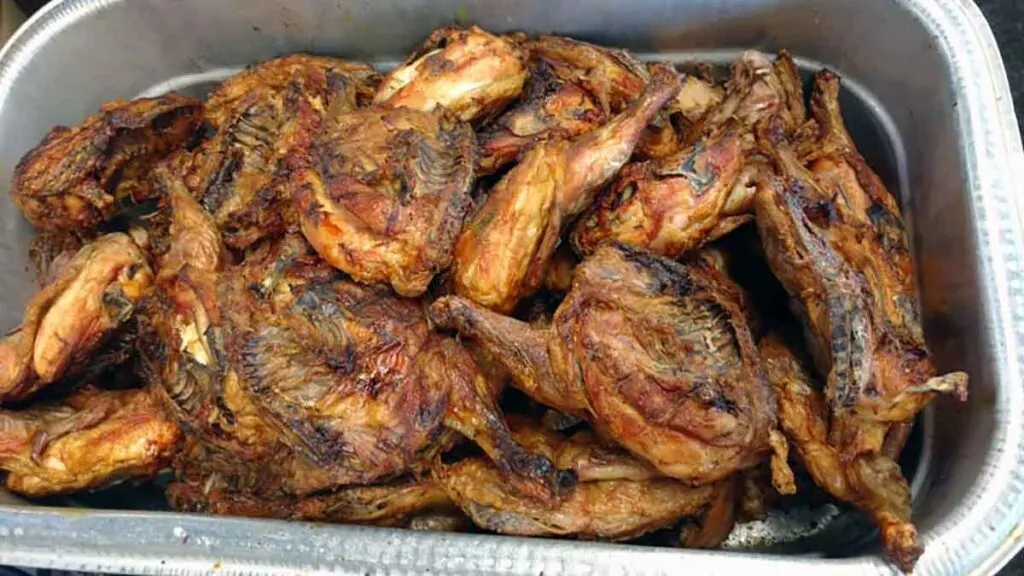 SC BBQ Association
Sure, folks on review sites often have great things to say about a place, but what about the folks who really know SC BBQ better than anyone? What about the folks who actually train the judges for SC BBQ competitions?
What do they think of this place?
The SC BBQ Association has deemed their BBQ to be 100-Mile BBQ, BBQ worth driving 100 miles for. Here's an excerpt from their review:
My father considered Hite's in West Columbia to be the best barbeque in South Carolina, and he was a restaurant man! Our co-founder said he considered it the best for decades until he was fortunate enough to become associated with the SCBA and found out that there were a few others that were almost as good.
This is old fashioned 100-mile barbeque that almost everyone puts at the top of their list of "The Best BBQ of South Carolina."
Southern Living named Hite's as one of The South's TOP 50 Barbecue Joints.
Menu for Hite's BBQ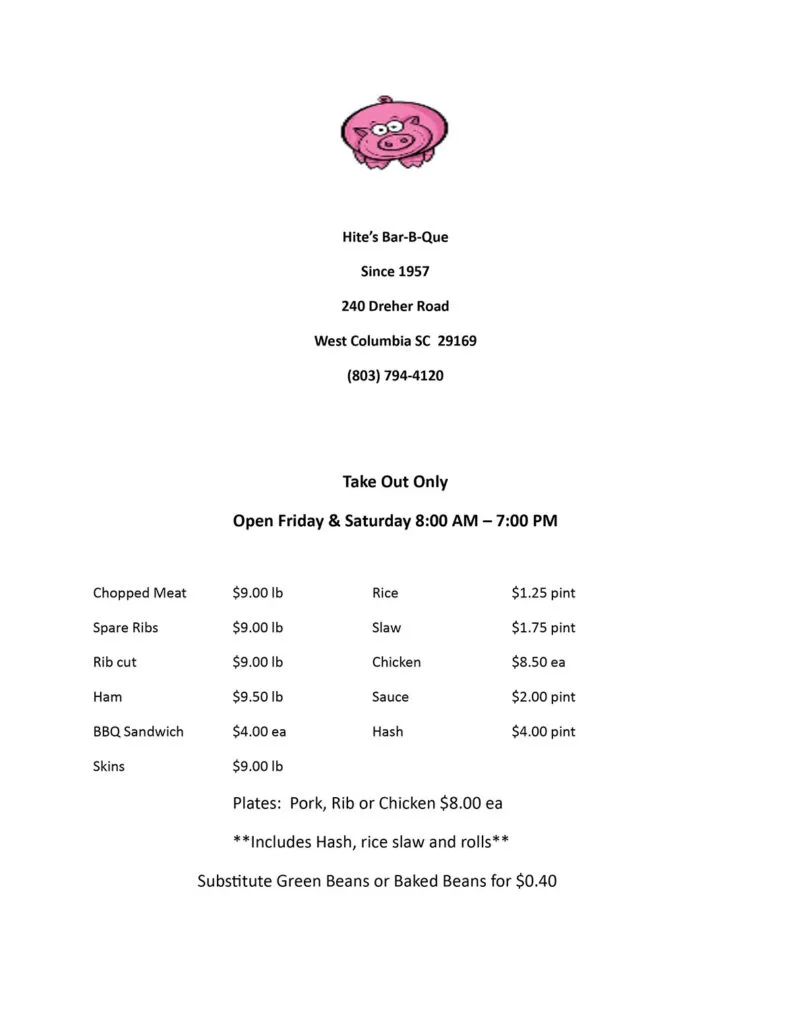 Location, Hours, Contact Info, and More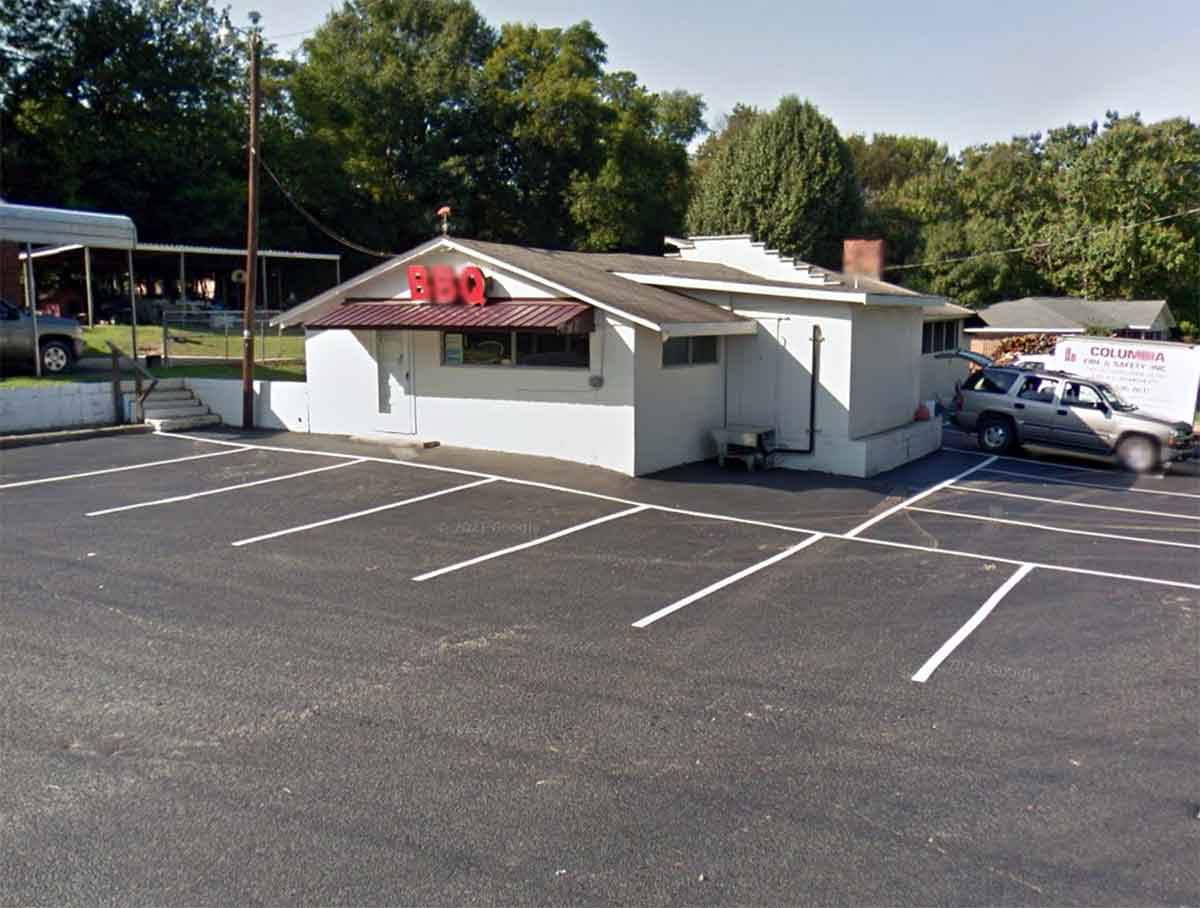 Map
Directions
Contact Hite's Bar-B-Que
240 Dreher Road
West Columbia,
SC
29169
Hours of Operation
| | |
| --- | --- |
| Monday | Closed |
| Tuesday | Closed |
| Wednesday | Closed |
| Thursday | Closed |
| Friday | |
| Saturday | |
| Sunday | Closed |
Review Sites
Features
100 Mile BBQ, Cards and Cash, Hash, Mustard Sauce, True 'Cue Certified, Whole Hog