GoodLand's BBQ Restaurant ***Permanently Closed***
This post may contain affiliate links to Amazon or other vendors I trust. Please read my disclosure policy. As an Amazon affiliate, I earn from qualifying purchases.
***Permanently Closed***
GoodLand's BBQ Restaurant is an all you can eat buffet for $12 including all taxes and drinks and desserts. The buffet is $14 on Sundays because we add extra meat items like Fried Pork Chops, Roast Beef, Roast Turkey, etc. and special desserts. On Sundays, we also offer a dollar off for each person who brings in a church bulletin.
We also do a large take out business and cater.
GoodLand's BBQ Restaurant serves the following meats:
Pulled Pork, Hickory pit cooked in our building behind the restaurant
Fried Chicken
Shrimp (Thursday only)
Fried Pollock (Fri and Sat only)
We rotate vegetables, but we always have butter beans, green beans, yams, hash and rice. You know the drill..lots on the bar.
The Orangeburg variety mustard sauce (yellow) is the standard-bearer, but we also offer a ketchup (red) sauce, which is a tad milder.
Same crew, food, and menu as there in previous ownership. Excellent pulled pork and the best fried chicken plus all the great buffet items you'd expect of a classic SC BBQ restaurant.
Known for our pork, but everyone loves the chicken too!!
GoodLand's BBQ Menu offerings:
Pulled Pork Always,
Hash N Rice Always,
Fried Chicken Always,
Shrimp on Thursdays only,
Fried Fish on Fridays and Saturdays only,
Fried Okra on Thursdays,
Hush Puppies Always except Sunday.
Veggies rotate, however, most times, you will find Mac N Cheese, Green Beans, Butter Beans, Candied Yams, Rutabagas, and then also Collards, Black Eyed Peas, Baked Beans, Stewed Tomatoes with Okra, Corn, Sweet Peas, and more.
Desserts also rotate – Banana Pudding, Oreo Delight, Chocolate Chip Dessert, Various Cheesecakes – Lemon, Blueberry, Cherry, Strawberry Shortcake, Lemon Delight, Key Lime Dessert and much more……
Sundays, added a selection of casseroles, and meats, like Roast Beef, Ham, Turkey, Meatloaf, Pork Chops, Pot Pies, Chicken Casseroles, etc.
GoodLand's BBQ in Springfield takes only cash and checks, no credit/debit.
Location, Hours, Contact Info, and More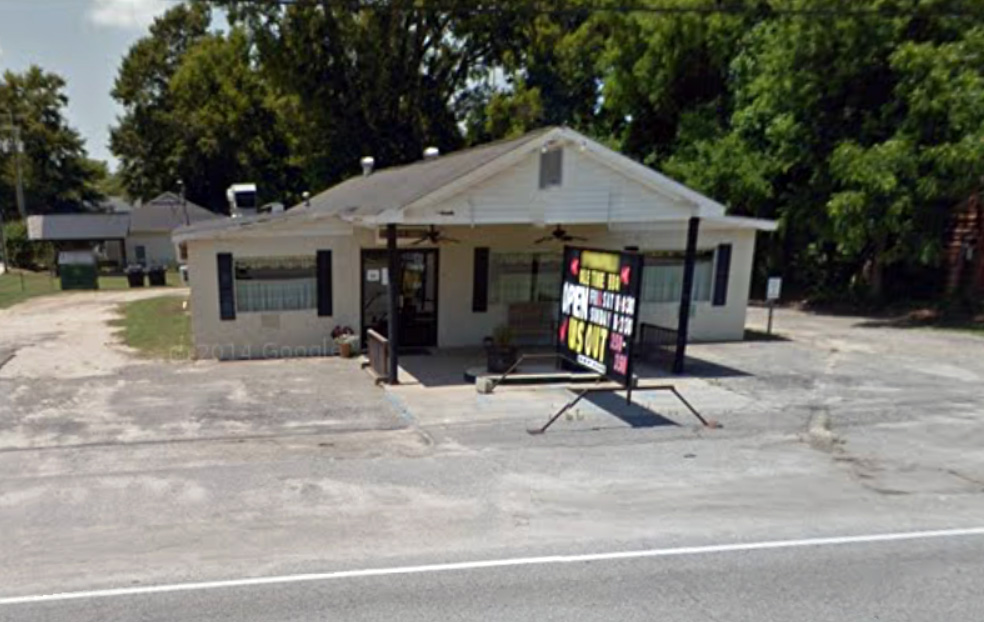 Map
Directions
Contact GoodLand's BBQ Restaurant ***Permanently Closed***
714 Springfield Rd
Springfield,
SC
29146
Hours of Operation
| | |
| --- | --- |
| Monday | Closed |
| Tuesday | Closed |
| Wednesday | Closed |
| Thursday | |
| Friday | |
| Saturday | |
| Sunday | |
Social Media
Review Sites
Features
Buffet, Cash Only, Hash, Heavy Tomato Sauce, Mustard Sauce