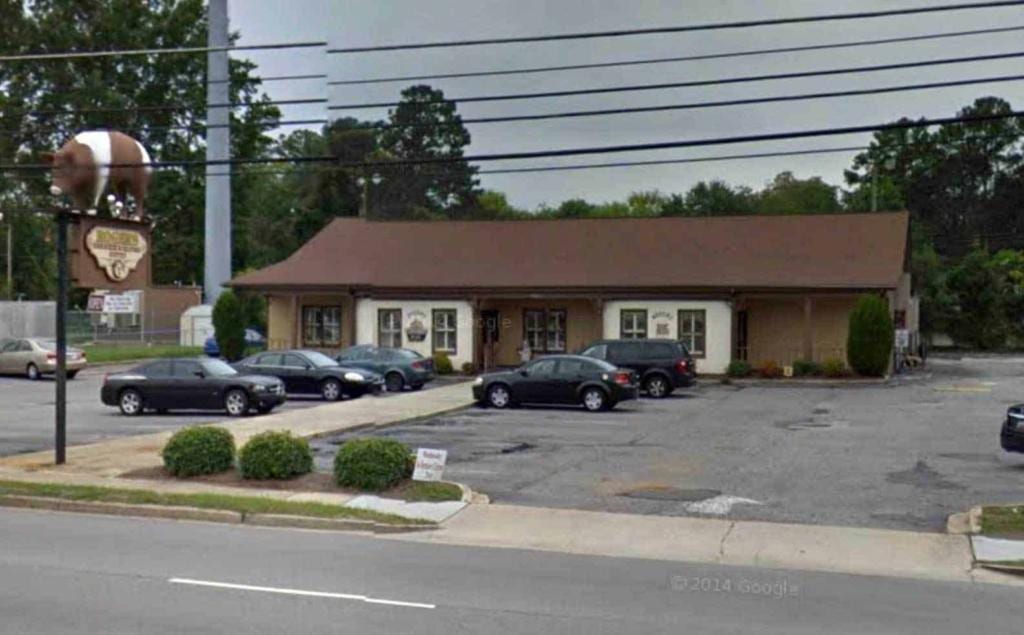 At Roger's Bar-B-Q House, people come for the barbecue and for more than just barbecue. Customers visit for a buffet with items that change regularly, so there is always something new to enjoy.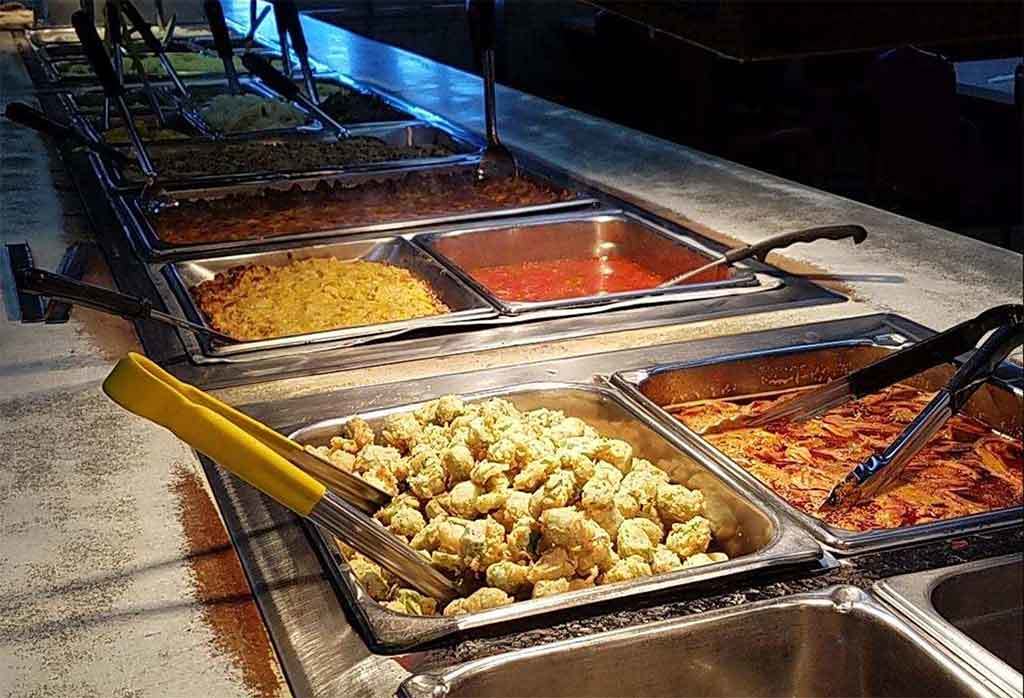 In addition to Florence's best barbecue, Roger's serves fried chicken, catfish stew, sweet potato soufflé, and all types of home-cooked vegetables.
"We have had the business a long time and we love it. We work hard and pay attention to the details."
When Rob Goff and his folks purchased the legendary restaurant named for the previous owner and Florence BBQ icon Roger Pope, they were confident they would continue its success.
Formerly, they'd owned Mr. B's Seafood in nearby Lydia for years. The barbecue business was new to them, but Pope taught them all they'd need to know to maintain the menu people had come to expect.
Roger's Bar-B-Que House serves Authentic SC BBQ
"It's a vigorous learning process to learn to cook barbecue properly," Goff said.
The folks at Roger's Bar-B-Q House cook anywhere from 20 to 40 hogs, on rotisserie cookers, depending on the season and catering functions. Because the pits actually sit outside, the outside temperature impacts the cooking times.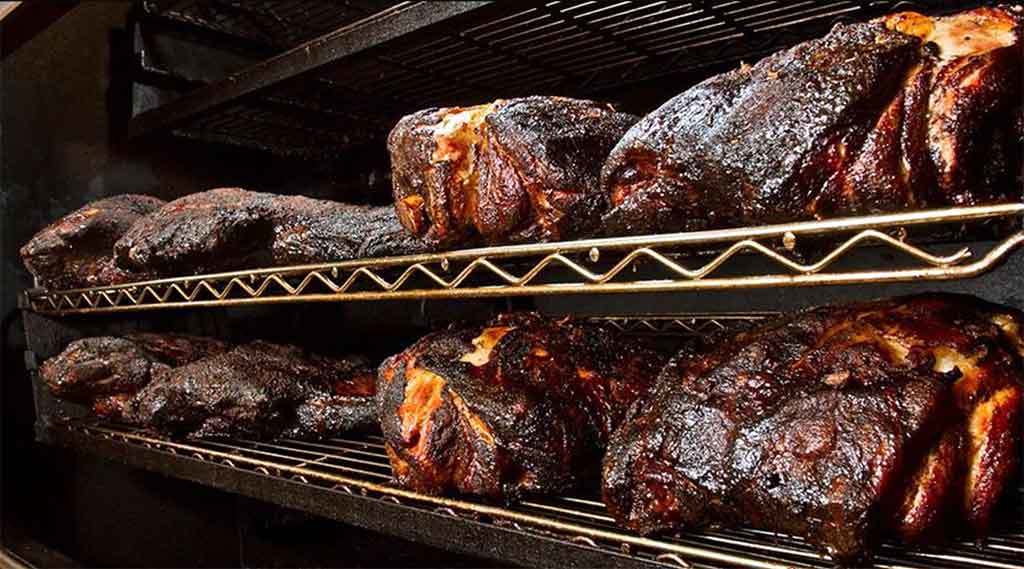 Cooking a hog might take only eight hours in the summer but as long as 12 hours in the winter.
"After the pork is cooked, it's actually laid out on a table so that it can cool down and be handled by hand," he said. "Employees separate the meat from the skin, bone, and gristle."
After the pork is pulled, it is then chopped, and a vinegar-and-pepper sauce is added.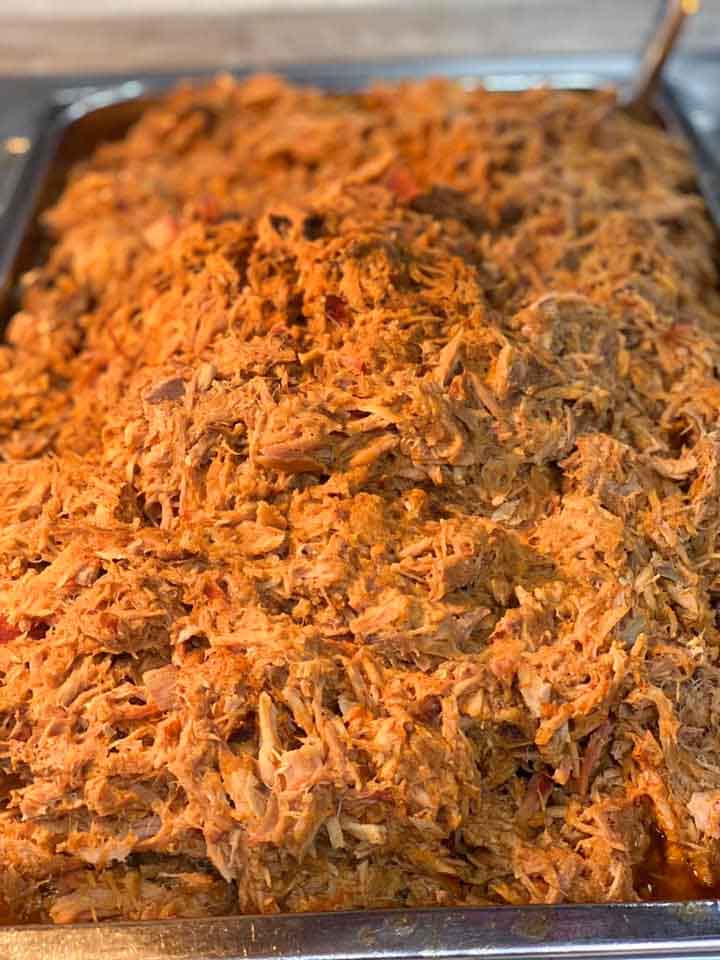 The skins are deep-fried for homemade pork skins, served in the restaurant, and also bagged and sold there.
"They sell out fast," Goff said.
Roger's Bar-B-Que House also makes a type of hash that is unique to the Pee Dee region. Goff calls it liver hash gravy, and it is made with ground pork liver and seasonings.
"You put it on top of rice. Some people put it on top of chicken bog or their barbecue."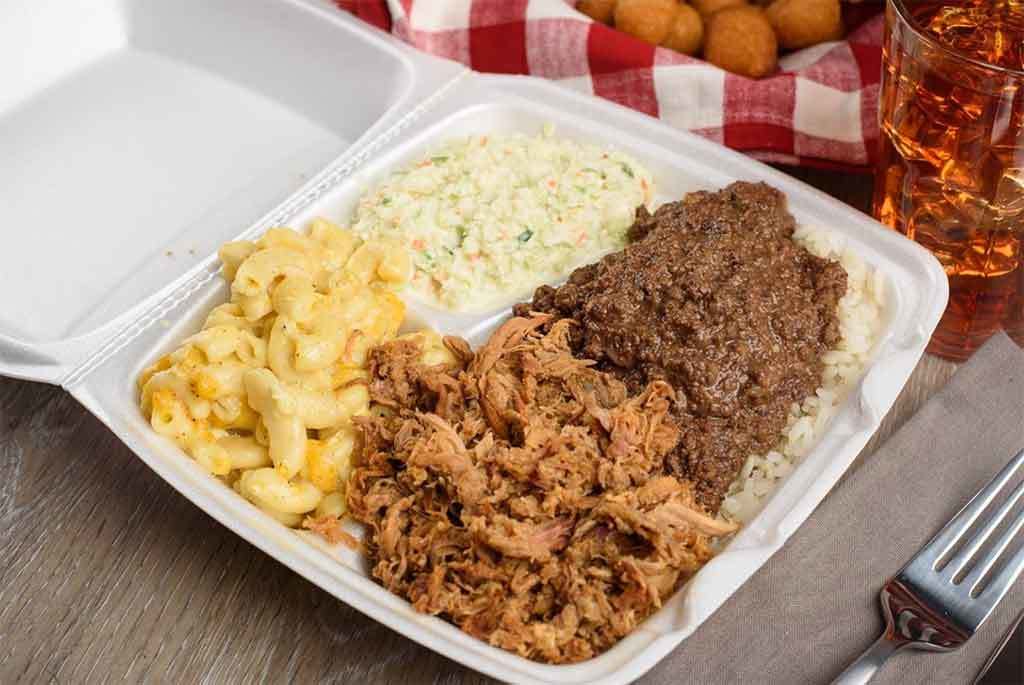 Just 3 miles from Exit 160, (see our Interstate 95 SC BBQ Restaurant Guide), Roger's is Florence's premier barbeque restaurant. They consistently win the yearly awards the local papers and magazines give out after people vote.
Step up to the buffet and you'll see why.
What Folks are Saying about Roger's
"Roger's has two kinds of barbeque, mustard-based and a vinegar and pepper-based," wrote Lake High, founder of the SC BBQ Association.
"The vinegar and pepper is spicy and hot and the mustard-based is what one expects, thank goodness; that is, not too sweet.
"They even have their famous vinegar and pepper sauce bottled so you can have some for home use.