Dukes Bar-B-Que of Beaufort ***Permanently Closed***
PROUDLY SERVING THE COMMUNITY- ONE PLATE AT A TIME
Y'all come enjoy the delicious food at Dukes Bar-B-Que of Beaufort. Prepared by family recipes.
Southern Living magazine picked Dukes as one of the best barbecue restaurants in the nation. Dukes was The Beaufort Gazette Reader's Choice as the best buffet in Beaufort.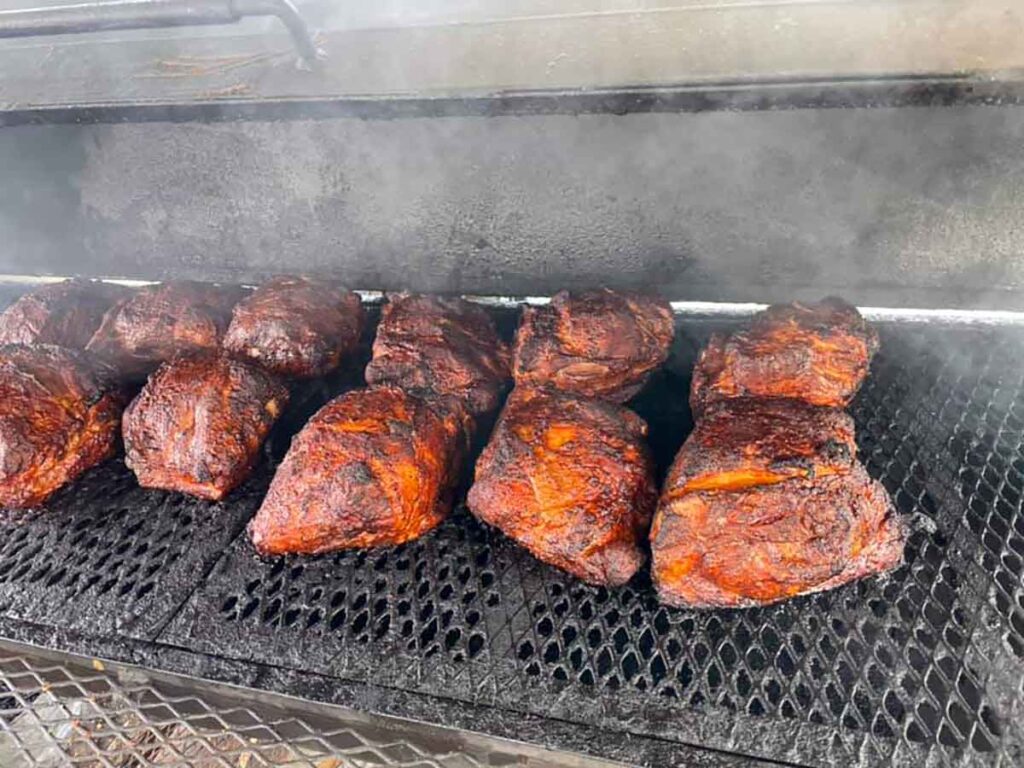 When it comes to SC BBQ, Dukes is one of the great family names. We are lucky to be able to enjoy a number of Dukes restaurants scattered throughout the Lowcountry of South Carolina.
Dukes is not a franchise or a chain despite what many people may assume. Each is loosely connected by family ties, but they are all separate and unique entities.
Complete with all the fixins', Dukes' southern comfort food will certainly satisfy any appetite.
Recipe for Success
Dukes is famous for spawning the "Orangeburg Sweet" mustard-based BBQ sauce that is really a mixture containing mayo, mustard, and ketchup, according to a source we spoke with at Antley's in Orangeburg.
That famous Dukes recipe actually came from the Baltzingers who owned Carolina BBQ. Dovie Dukes married a Baltzinger and got the recipe.
He gave the recipe to each of his eight brothers and sisters.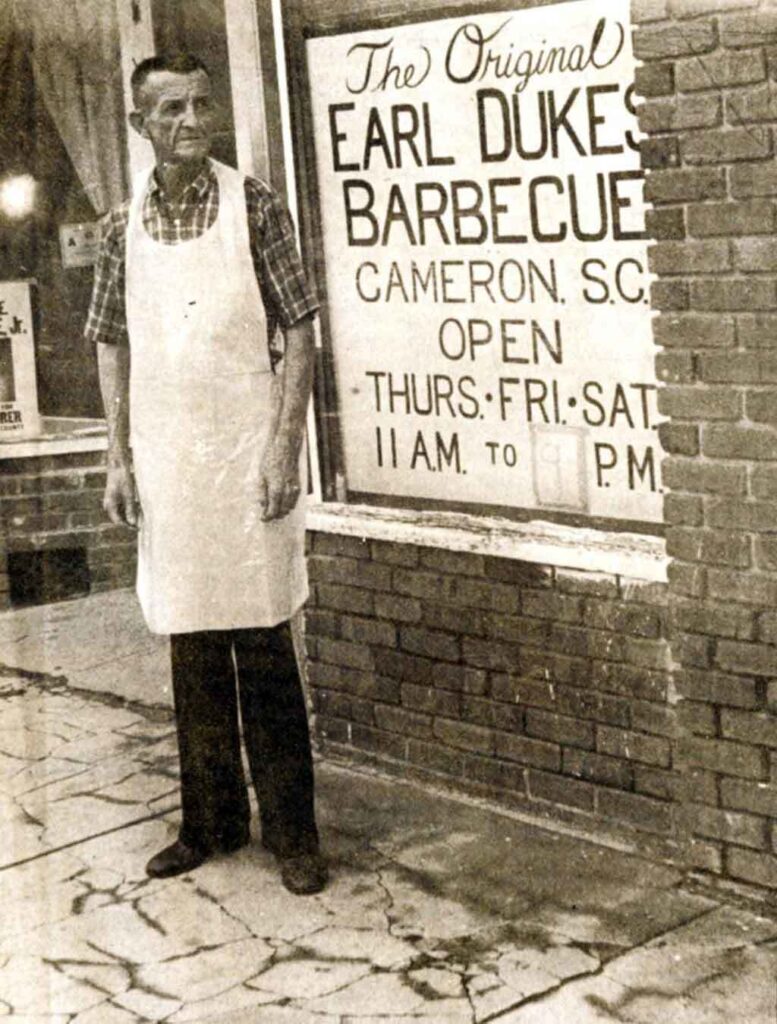 Dovie's brother Earl, probably the most famous of the Dukes, opened the first Dukes BBQ in 1946 just outside of Orangeburg, SC, later relocating to Orangeburg.
A Family Affair
Soon, the rest of the family followed suit and opened restaurants.
Each understood that they couldn't open one within a thirty-mile radius of another Dukes and you were not allowed to sell the restaurant to anyone but family.
Before long, their children opened one and they boasted about twenty-five Dukes Barbeques all together that were family-owned and operated.
Today, every Dukes remains individually operated and owned by family with the exception of four, including this location which was recently sold to Casey Shoupe.
Everything served on the buffet they prepare on-site by old southern family recipes.
"Bring the entire family and experience our down-home cookin' for yourself. You'll never forget your first time, and we promise you'll be back for more."
What Folks are Saying about Dukes of Beaufort
Google Review
Among the many Google Reviews, Local Guide Jennifer Hubner knows where to go:
Best place to go for Southern Hospitality and southern comfort food.
This local family restaurant is a staple for Beaufort and has been around for 20+ years. Definitely make it a must if you are in Beaufort.
Southern cooking at its finest- bbq, chicken, collards, mac and cheese, fried okra, hash/rice, banana pudding, and that is just a few of your options to choose from.
Catering options are available as well.
Guarantee you walk away with a happy and full belly!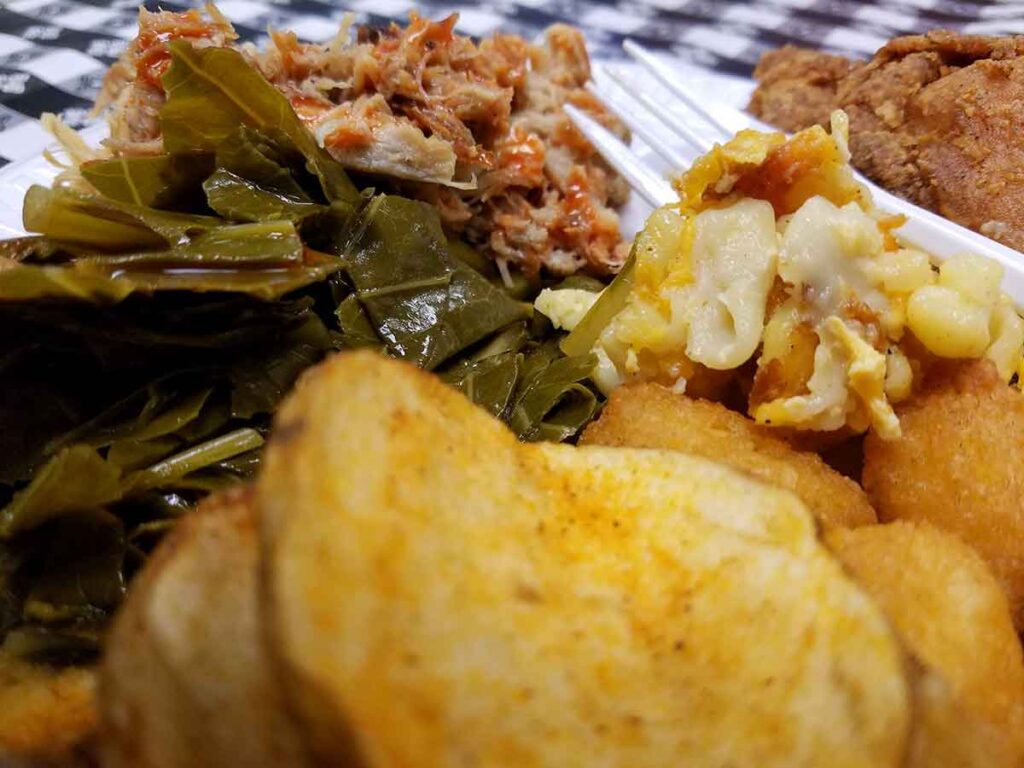 Yelp Review
Over on Yelp, Angel F found a place just like the old Earl Dukes restaurant:
This is the real thing! This is a treasure for sure!
This place is only open Thursday and Friday. I have been fortunate to be in town on two different Thursdays in the past month and had the buffet both times.
The hash is just like the hash of my childhood from the original Earl Dukes.
The chopped pork is moist and topped with their original recipe sweet sauce is perfection! It's not yellow or red! It's a mix of the two.
This place knows how to make a hush puppy and could teach a lot of places a lesson.
The pork skins were so crispy and thick. I really smiled as I piled onto my plate the rutabagas.
A coworker said the fried chicken is really good, but I had no room. The coleslaw was like dessert!
There was fried okra, Mac n cheese, desserts, salads, and butter beans, and much more. I stuck to my favorites.
I left happy.
The price makes it an insanely good value. With tax, it was $13 and some change. That includes drink!
There is a similar restaurant much closer to me that needs to head south and learn how to replicate this hash! I won't even eat at this same-name restaurant, because it's so off the mark from the original.
If you grew up eating Dukes, then this is close to the original!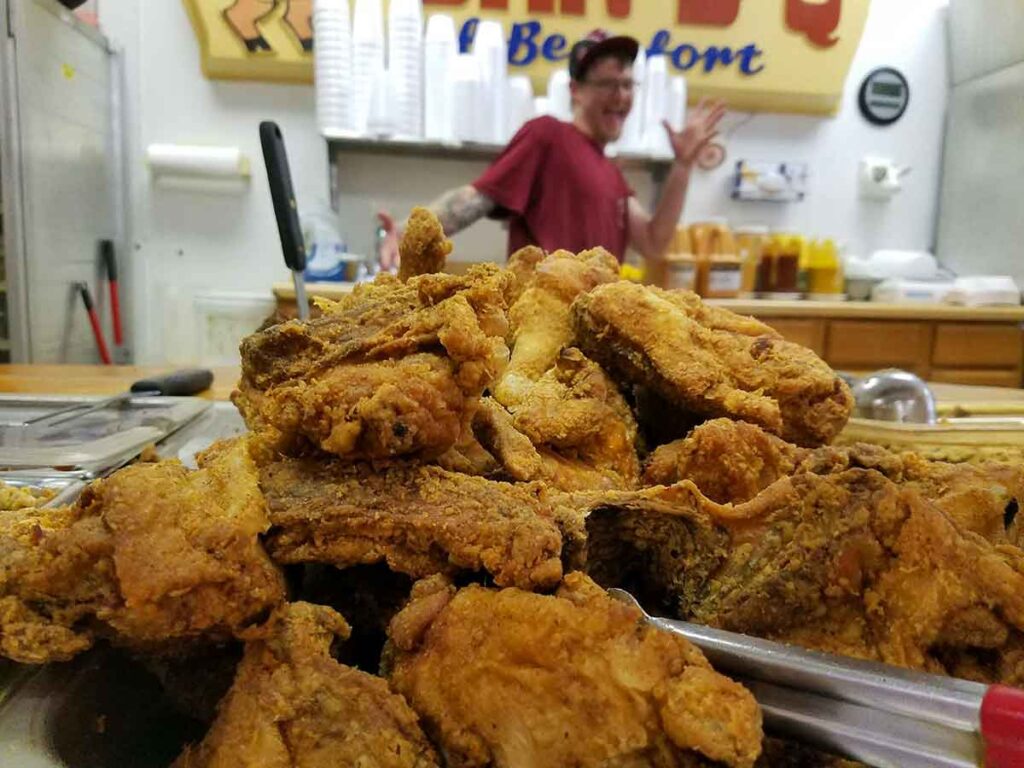 Menu for Dukes BBQ of Beaufort
Note: Menu prices and options are subject to change over time. Contact the restaurant for the most up-to-date information.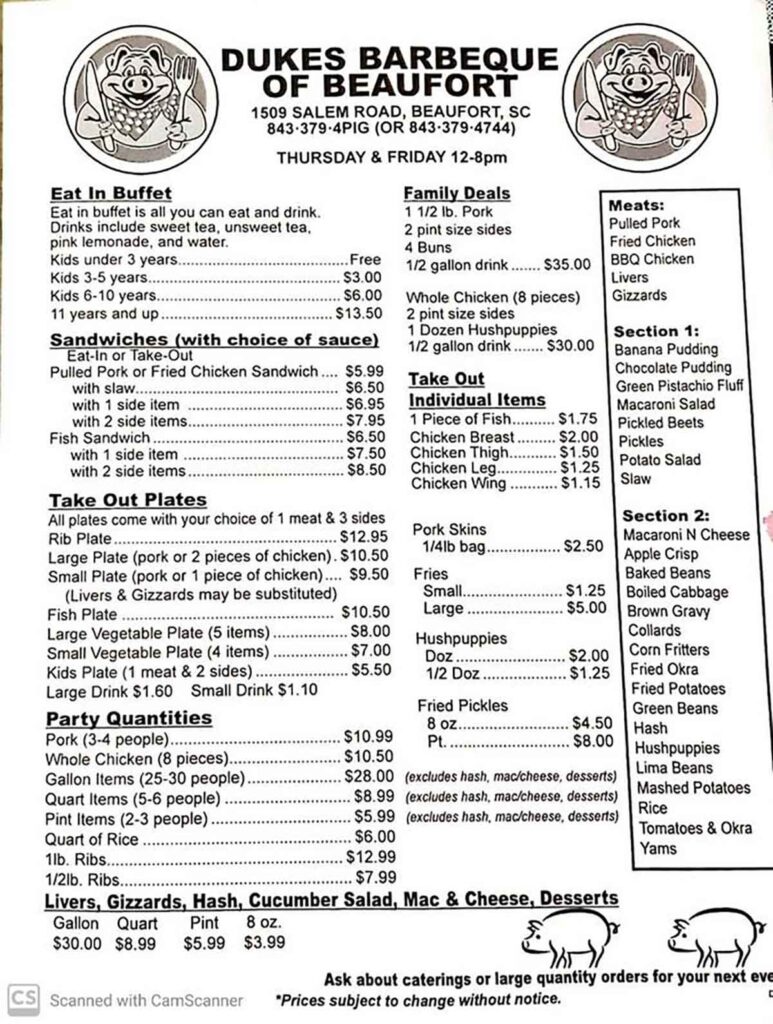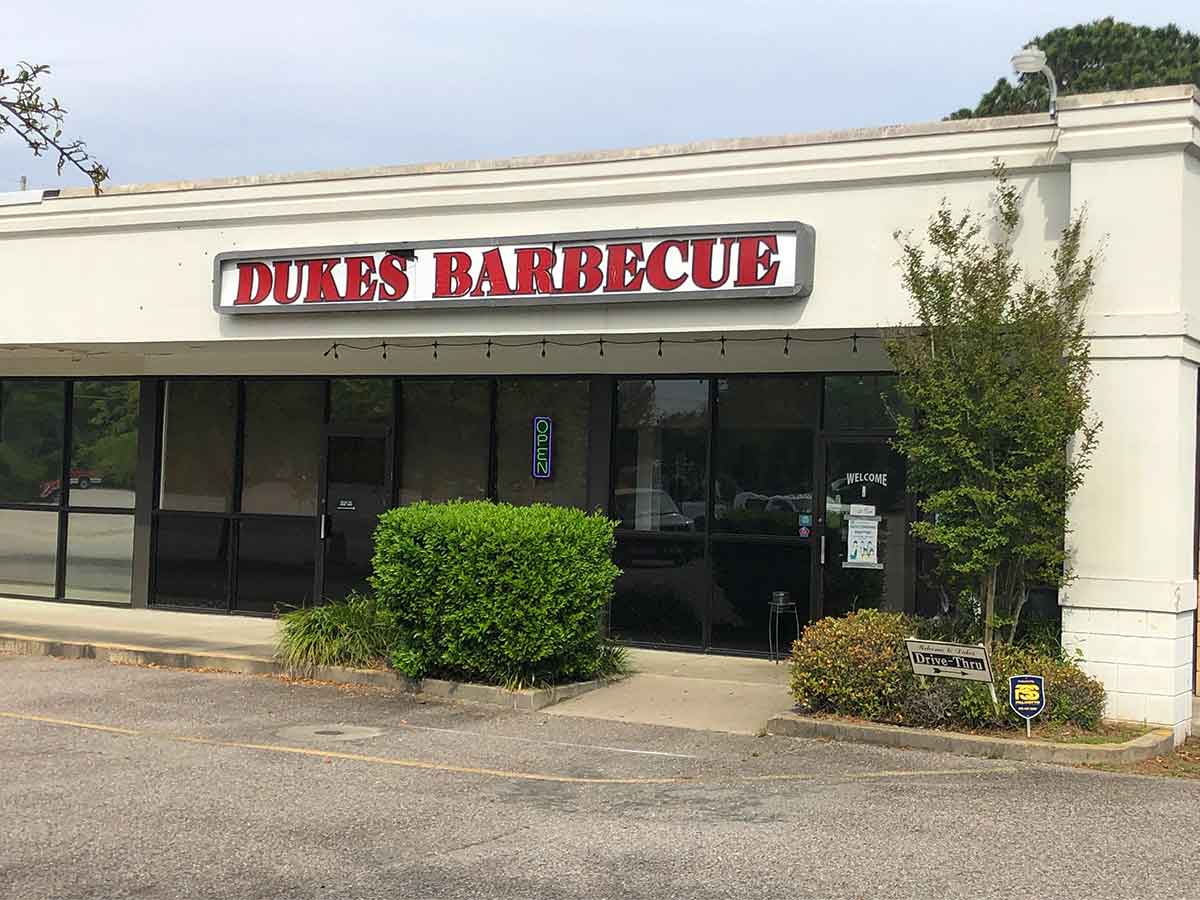 Dukes Bar-B-Que of Beaufort ***Permanently Closed***
1509 Salem Road
Beaufort,
SC
29906
| | |
| --- | --- |
| Monday | Closed |
| Tuesday | Closed |
| Wednesday | |
| Thursday | |
| Friday | |
| Saturday | Closed |
| Sunday | Closed |
Social Media
Review Sites
Features
Cards and Cash, Buffet, Hash, Mustard Sauce, Vinegar Pepper Sauce, Light Tomato Sauce, Heavy Tomato Sauce