This post may contain affiliate links to Amazon or other vendors I trust. Please read my disclosure policy. As an Amazon affiliate, I earn from qualifying purchases.
Antley's Bar-B-Q: Special Sauce
South Carolina blessed the world with mustard-based BBQ sauce. Antley's Bar-B-Q in Orangeburg, the county in which mustard sauce was likely born, serves a special vintage.
"Antley's serves a barbeque that features the kind of sauce that South Carolinians have come to recognize as a sub-group of mustard sauce; Orangeburg Sweet Sauce," writes Lake High in his review of Antley's.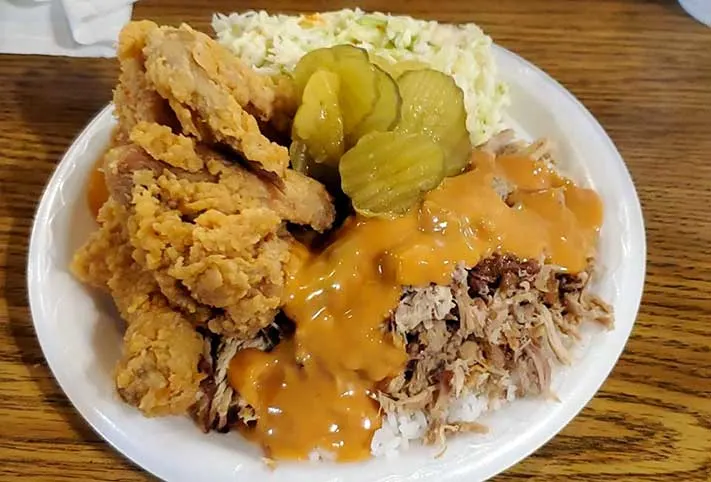 "Orangeburg sweet sauce is, as the name suggests, sweeter than the usual mustard sauce that one finds in Lexington and Newberry Counties, and it also has a touch of ketchup in it so that it looks a little redder than the usual mustard sauce.
"Sweeter and redder but still a basic mustard sauce."
But there's more to Antley's than the traditional sauce.
In addition, Antley's serves that tasty sauce along with a "hot" vinegar-based BBQ sauce and a traditional tomato-based sauce.
Let's not forget about the food
Their buffet is extensive, with a lot of praise for their fried chicken as well.
Antley's has become a staple in Orangeburg for good barbecue and has developed a loyal following.
"We use an old family recipe," owner Jerry Antley said."It was handed down to us from our daddy, James. It's because of him that we're here now.
"We slow-cook our meat and put in the right seasonings to get that flavor that our customers have come to expect and love. And we have people coming in here from all over."
In addition to the pork, Antley's offers an extensive buffet. Walk into Antley's and you'll be in the buffet line.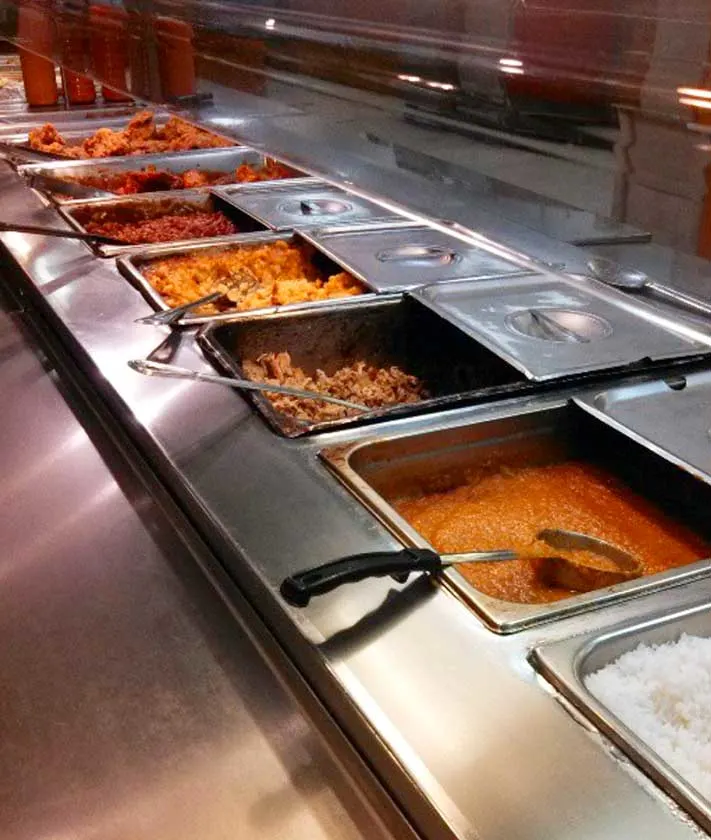 The staff will provide you with a plate, silverware, and a glass of ice. You will find sweet tea available at each table.
Visit the buffet as much as you like, but we'll be surprised if you can manage more than one or two plates.
Buffet items include slaw, baked beans, hush puppies, hash and rice, green beans, and a staple on SC BBQ buffets, fried chicken. Bread is provided on the buffet if you'd prefer a BBQ sandwich.
The main attraction is, Antley's pit-cooked BBQ. The pork is excellent – very tender and full of flavor, even if you decide to skip the sauce (but why would you?).
Along with the tasty menu options, Antley's staff is something to brag about.
"Our staff has managed to create a real friendly atmosphere here," Antley said.
"We try to make people feel like they're sitting at home at their dining tables. And we keep it clean and the food fresh so that when the 50th customer comes in, it's just like it was when the first customer came in."
Antley's Bar-B-Q is less than 5 miles from Exit 145 on Interstate 26. (Check out our Road Trip series, featuring all the SC BBQ restaurants within 10 miles of an interstate exit.)
What Folks are Saying about Antley's Bar-B-Q
In addition to the SCBA bragging on Antley's Bar-B-Q, regular folks really love them as well.
Yelp Review
Sarah M. on Yelp had the following to say about Antley's:
My family has been coming to Antley's since long before I was born. The quality has never wavered.
Between the rice, hash, pulled pork, barbecue chicken, fried chicken, macaroni, hush puppies, baked beans, rinds, and green beans, my favorite has always been the hash.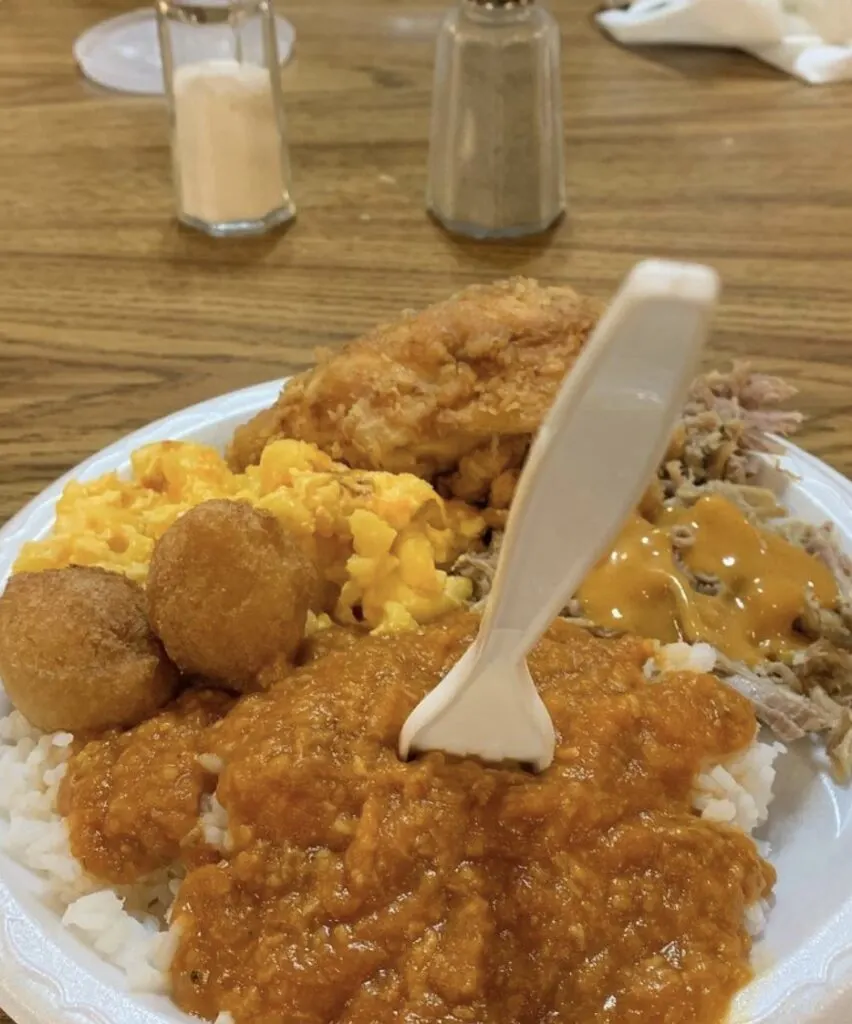 I could eat *way* too much of this food *way* too often.
Though the price has gone up probably four dollars for adults since I was a child, $11 for all you can eat of this amazing food is still a fabulous price.
Truly, the best barbecue in the world.
Zomato Review
On Zomato, Sandy Pullin wrote the following:
I grew up in Orangeburg and Antley's has food to die for!
I hesitate to post this review for fear that everyone will eat there and they will run out of food before I get there!
Chopped pork, heavenly orange barbecue sauce, fried and barbecued chicken plus those delectable pork skins. My mouth is watering now.
I drive to Orangeburg several times each year just to eat at Antley's. If I had to choose my last meal, there would be no hesitation, only Antley's would do.
SC BBQ Association
Sure, folks on review sites often have great things to say about a place, but what about the folks who really know SC BBQ better than anyone?
What about the folks who actually train the judges for SC BBQ competitions? What do they think of this place?
Antley's is large and has a down-home atmosphere in that it is the sort of place where you expect to see a friend or two there and they will generally have their family with them. It's the sort of place where people wave to each other across the room.
The buffet is large and it has all of the usual country offerings one wants and then some, so barbeque is not the only thing you can get there. But the barbeque is what most people come for so you need to put Antley's on your list if you are in the area.
Read SCBA Founder Lake High's full review of Antley's BBQ.
---
Menu for Antley's Bar-B-Q in Orangeburg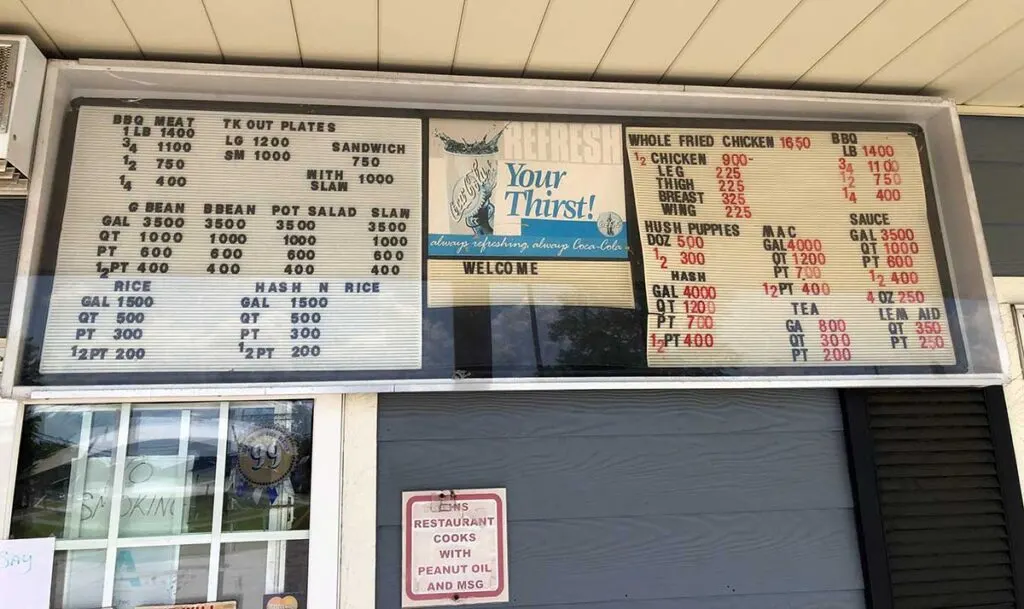 Location, Hours, Contact Info, and More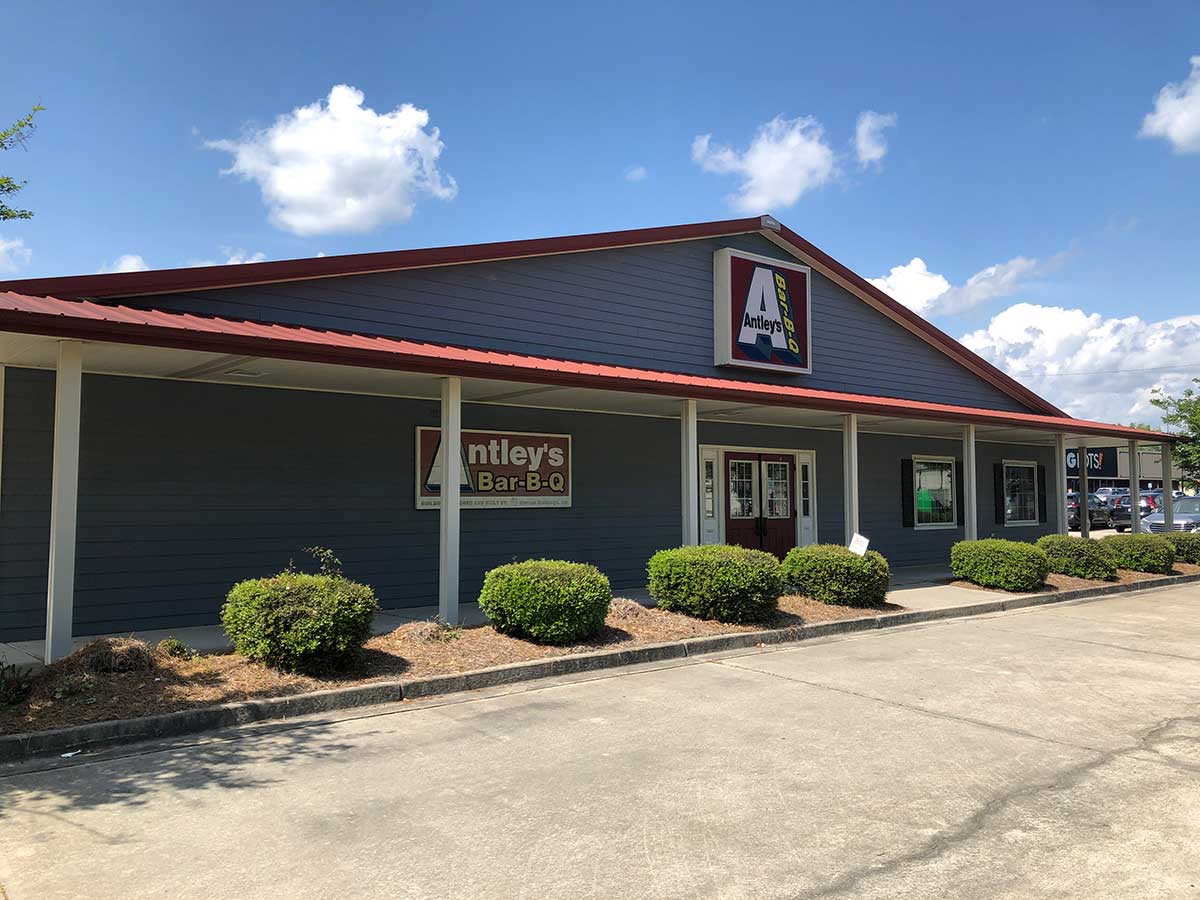 Map
Directions
Contact Antley's Bar-B-Q
1370 Sims Street NE
Orangeburg,
SC
29115
Hours of Operation
| | |
| --- | --- |
| Monday | Closed |
| Tuesday | Closed |
| Wednesday | Closed |
| Thursday | |
| Friday | |
| Saturday | |
| Sunday | Closed |
Review Sites
Features
Buffet, Cards and Cash, Hash, Heavy Tomato Sauce, Mustard Sauce, Vinegar Pepper Sauce