When it comes to SC BBQ, Dukes is one of the great family names. You'll find a number of Dukes restaurants scattered throughout the Lowcountry of South Carolina, but none stands out quite like Dukes BBQ of Bamberg. Now, what most people do not understand is this. Dukes is not a franchise or a chain despite what those folks logically may assume.
All are loosely connected by family ties, but they are all separate and unique entities. This article by Robert Moss, published in the Charleston City Paper, sheds some light on this family BBQ business and their history, going back to the original Earl Dukes of Orangeburg.
As for Dukes BBQ of Bamberg, it is, of course, owned by a member of the Dukes family. It also offers a buffet, as is common in many of the Dukes restaurants. What sets it apart, however, is the quality of their barbecue. Dukes takes a lot of pride in offering the best BBQ in the Bamberg area. Couple that with that their special sauce, and you've got a combo worth driving out of your way to enjoy.
Orangeburg Sweet Sauce in Bamberg
Dukes is famous for spawning the "Orangeburg Sweet" mustard-based BBQ sauce. It is unique to the Dukes BBQ empire. While most of us put it in the mustard-sauce category, their sauce may well deserve a classification of its own. Dukes' sauce stands apart from the four sauces SC has historically been known for: vinegar, mustard, light tomato, and heavy tomato.
In his book Barbecue Lover's the Carolinas: Restaurants, Markets, Recipes & Traditions, BBQ boss Robert Moss, food historian and BBQ editor for Southern Living, writes the following about Dukes BBQ sauce:
These culinary taxonomists may have missed an elusive fifth style of sauce: the orangish-red concoction that's the hallmark of the Dukes BBQ family from Orangeburg County. The sauce is a blend of ketchup, mustard, sugar, and, in some incarnations, a little whipped salad dressing. Sweeter and milder than the more common Midlands mustard-based sauce, this fifth style can be found in both the Dukes barbecue restaurants in Orangeburg as well as places that spun out of the Dukes empire over the years. Some call the sauce "Orangeburg Sweet." But Tony Kittrell, who runs the Dukes BBQ on Whitman Street in Orangeburg, has my favorite term for it: "Rust Gravy."
So if you decide to take off on an SC BBQ Road Trip or just happen to be in the Bamberg area, drop into Dukes BBQ of Bamberg for an authentic SC BBQ experience.
What Folks are Saying about Dukes BBQ of Bamberg
Google Review
Among the many Google Reviews, Local Guide Travis Golden writes, "Under new ownership, and it's back in the DUKES family! Terrific food and great staff!" While Patricia Barclay writes, "Too good!!! Eleven dollars for the lunch buffet, but the squash casserole alone is worth that! Barbeque must be the premier meat, but there are also other choices and loads of vegetables. Desserts are amazing, tea is great and you won't leave hungry!"
Yelp Review
Over on Yelp, KJ stumbled upon Dukes BBQ of Bamberg and was happy they did:
"We found this place purely by accident and admittedly only stopped bc we didn't think there would be anywhere else in this town. However, we are very glad we did. The buffet is probably the best one I've had in years in terms of quality selection. Definitely worth a stop."
---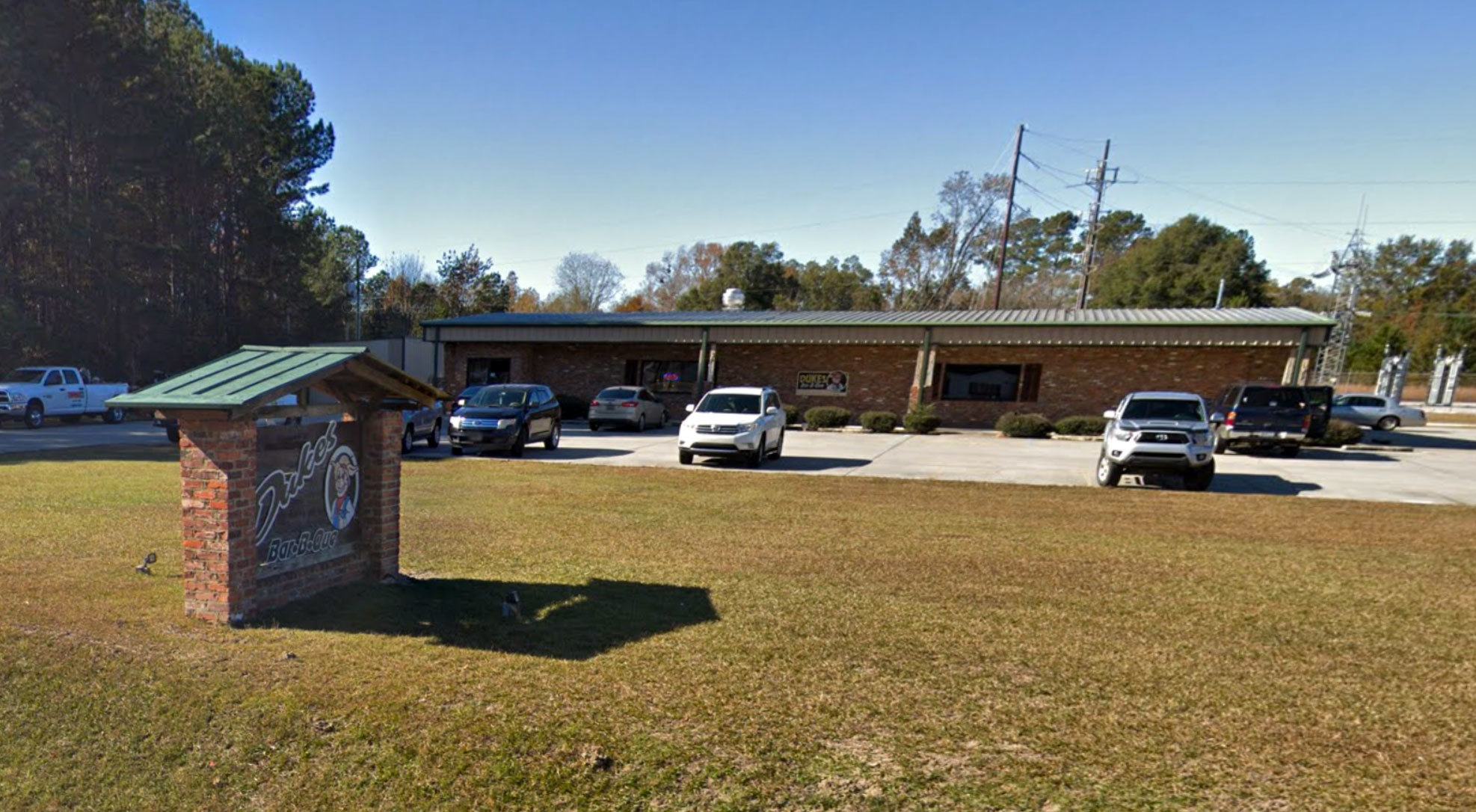 Dukes BBQ of Bamberg
1178 Main Highway
Bamberg,
SC
29003
| | |
| --- | --- |
| Monday | Closed |
| Tuesday | Closed |
| Wednesday | Closed |
| Thursday | |
| Friday | |
| Saturday | |
| Sunday | |
Social Media
Review Sites
Features
Cards and Cash, Buffet, Hash, Mustard Sauce, Vinegar Pepper Sauce, Light Tomato Sauce, Heavy Tomato Sauce