Railroad BBQ: Right on Track
Railroad BBQ on Hampton Street in Columbia stands out as a local neighborhood restaurant that celebrates great Southern food and South Carolina's unique place in history.
Its motto proclaims it's "The best darn BBQ on both sides of the tracks." By that, they mean they want to reach everyone, no matter which side of the tracks they live on.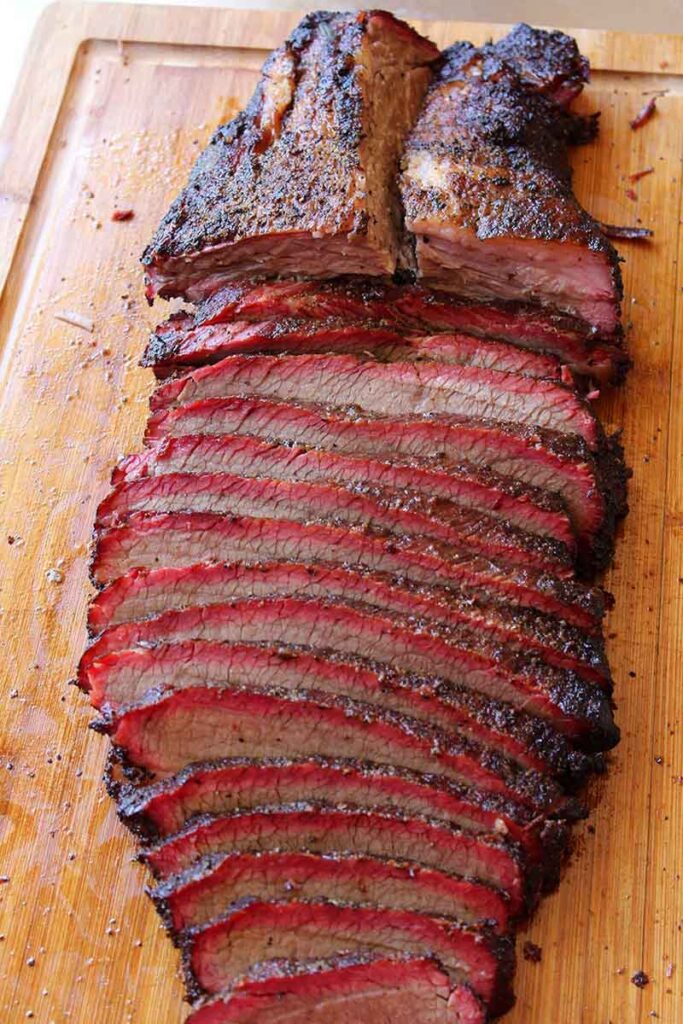 The motivation behind such an inclusive motto is that Railroad BBQ comes from longtime Columbia-area activist and author Kevin Gray, who has a personal appreciation for the history of barbecue. The restaurant is a project he had long been planning.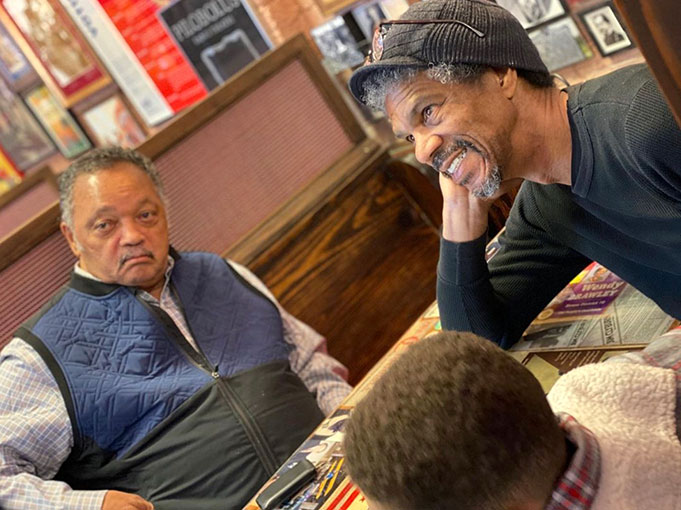 At one point during its long development, the restaurant was actually called Notch BBQ. Gray later changed the name to Railroad BBQ in a nod to the Norfolk Southern tracks that run alongside the building.
Gray notes that it simply took a while for the restaurant to come together. He gutted the building and remodeled it, doing a lot of the work himself along with help from community members.
New Uber Eats Accounts
GET $20 OFF
From This or Many Other Restaurants
FROM DESTINATION BBQ
On Your First Order of $25 or More
Off the Wall
While the food is foremost, the decor was far from an afterthought — the walls of the place are filled with hundreds of photographs, political posters, stickers, and other pieces of historical memorabilia and go a long way in establishing the restaurant's overall vibe.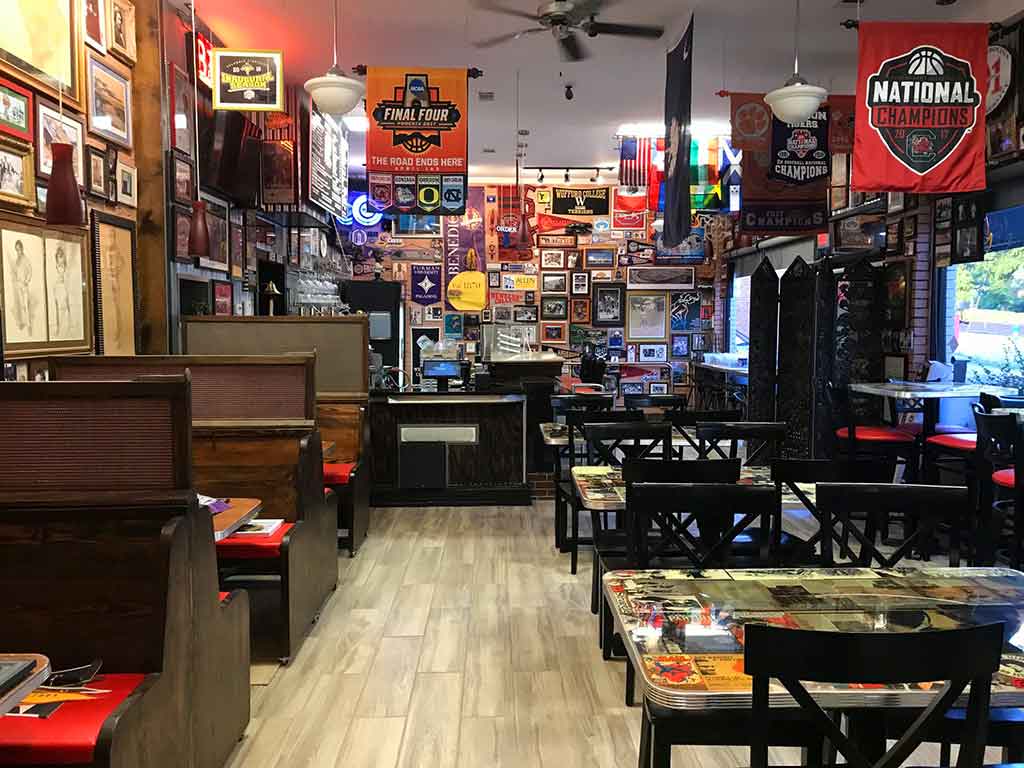 While the feel of a restaurant cannot be dismissed, ultimately, the food is what keeps people coming back. Described as having "a Texas and South Carolina swag to it," Railroad BBQ offers all of the smoky meats barbecue fans adore.
On the Menu
On the menu, you'll find slow-smoked, brisket, pulled pork, pulled chicken, and spareribs.
"In my first trip to longtime civil rights activist and author Kevin Gray's restaurant," writes FreeTimes reporter David Clarey, "I was roused by the classic selection [of a pulled pork sandwich]. It was juicy — at times the juices ran down the bun and onto my hands — had wonderful flavor and was topped with a freshening pile of slaw.
"I found the side of hash and rice to have good flavor, as well, and the mustard sauce had a uniquely thick texture and sweet flavor."
If you really want it, Railroad BBQ offers three BBQ sauces: a South Carolina mustard sauce, a classic vinegar-based sauce, and a delicious tomato-based sauce. You'll find something here for everyone's tastebuds.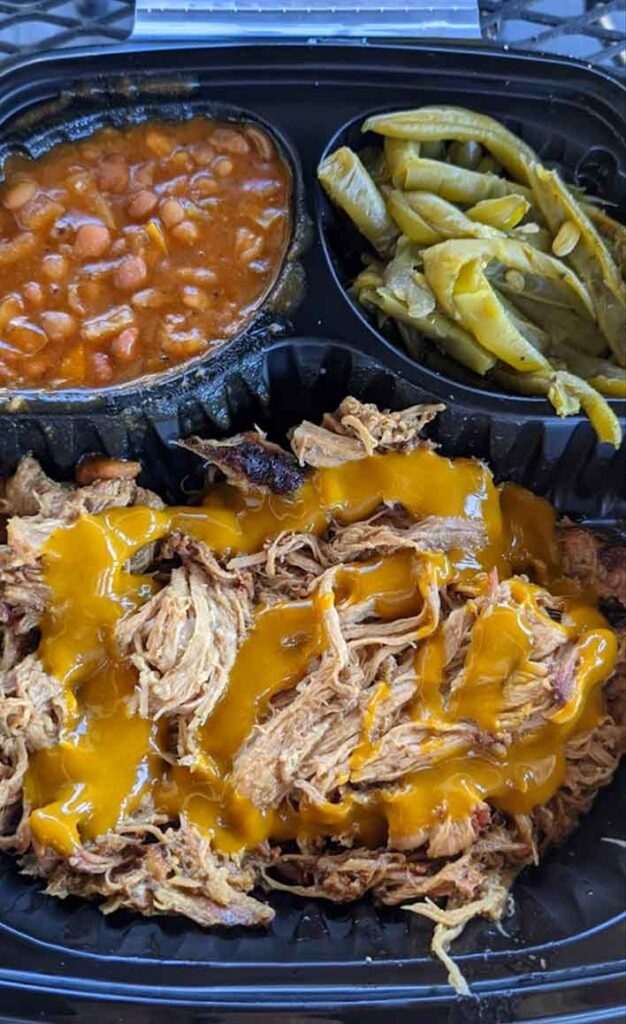 As they say on their website: "Drop on by, we guarantee that our smoked meat 'ain't nothing but the truth!'"
What Folks are Saying about Railroad BBQ
Google Review
Among the many Google Reviews, Local Guide Gregory A loved both the food and the overall vibe:
I was very very impressed from the time I walked to the main doorway.
Once inside I was in awe at the decor! Many memorable/historic pictures nicely hung all over the walls and embedded in the tables. Beautiful establishment!
I was warmly welcomed and given a small menu to order my takeout. They are only doing takeout during these troubling times.
I ordered The L&C which you get to pick two meats. Yes looking at this beautiful place made me hungry! So I proceed to order the pulled pork and beef brisket.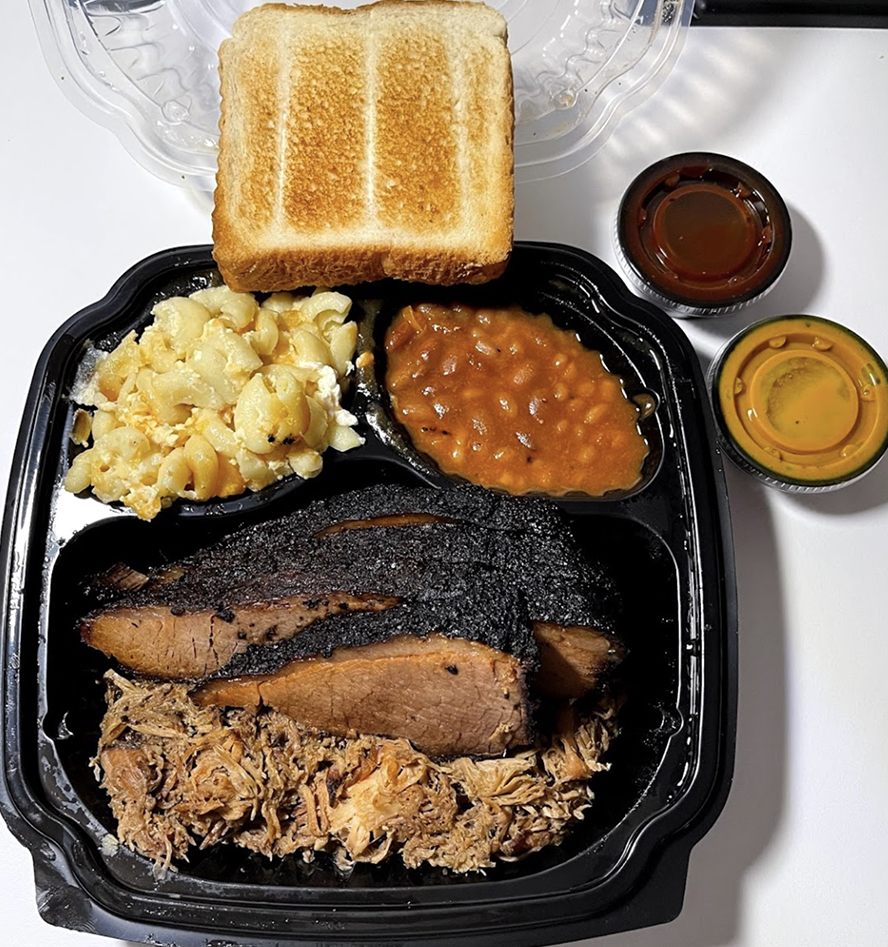 My two sides were the Mac & Cheese and the Vegan Black Beans.
I tried all three of their BBQ sauces (regular, gold and vinegar based). The meat was very tasty and tender. The Mac & Cheese was slammin!
I didn't care for the Vegan Black Beans though. The beans were a little hard like but the flavor was good.
I will return especially once they officially open the place up for dining inside. I recommend this place for any BBQ fan to try.
So Get On Up and go check out Railroad BBQ now!
Yelp Review
Over on Yelp, Wayne O leaves you with a warning: get there before they close!
Great food, nice people, cool decor. That about sums it up but is you need more detail, here goes.
We ordered take-out last week for Railroad, and it definitely will NOT be the last time. We wanted to try as much as we could so we got the Tubman (ribs, brisket, pulled pork, and pulled chicken) plus a couple of extra sides.
It fed 4 adults with some leftovers (note: if you have big eaters results will vary). Perfect smoke and tenderness. No sauce needed but we tried all 3 and have no complaints there either.
Collards were great. No way you'll be able to tell they're vegan. Mac and cheese, baked beans and slaw all also good.
If I have one criticism is that I personally like my slaw a little finer chop, but that's picky. It was still good slaw.
Hope these folks are around a long while, just be sure you order early. They're only open 'til 6:00.
Menu for Railroad BBQ
Note: Menu prices and options are subject to change over time. Contact the restaurant for the most up-to-date information.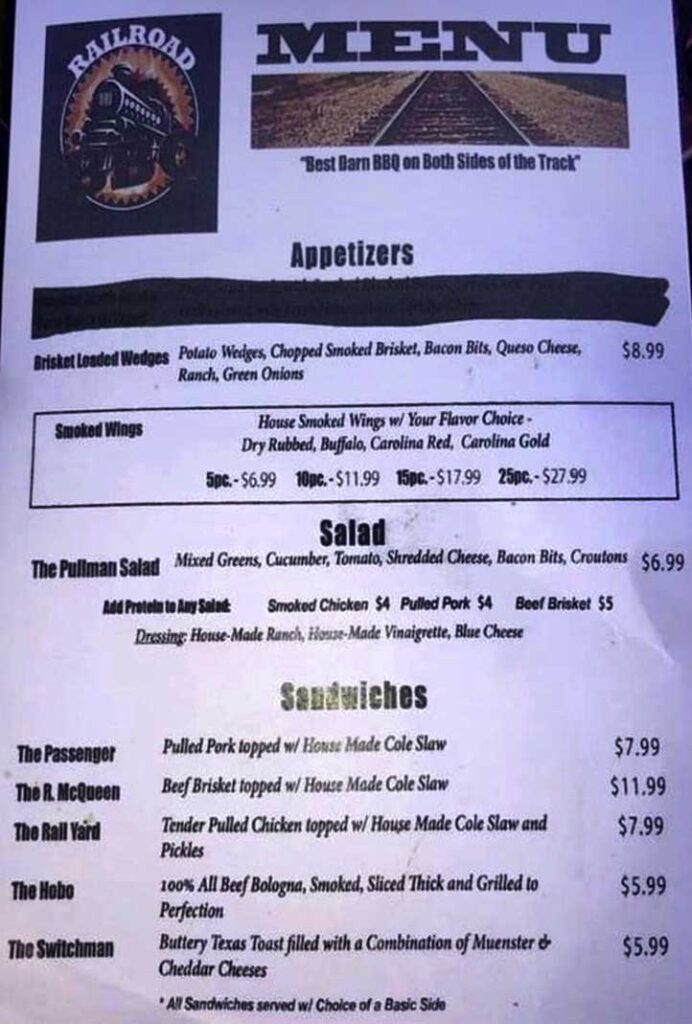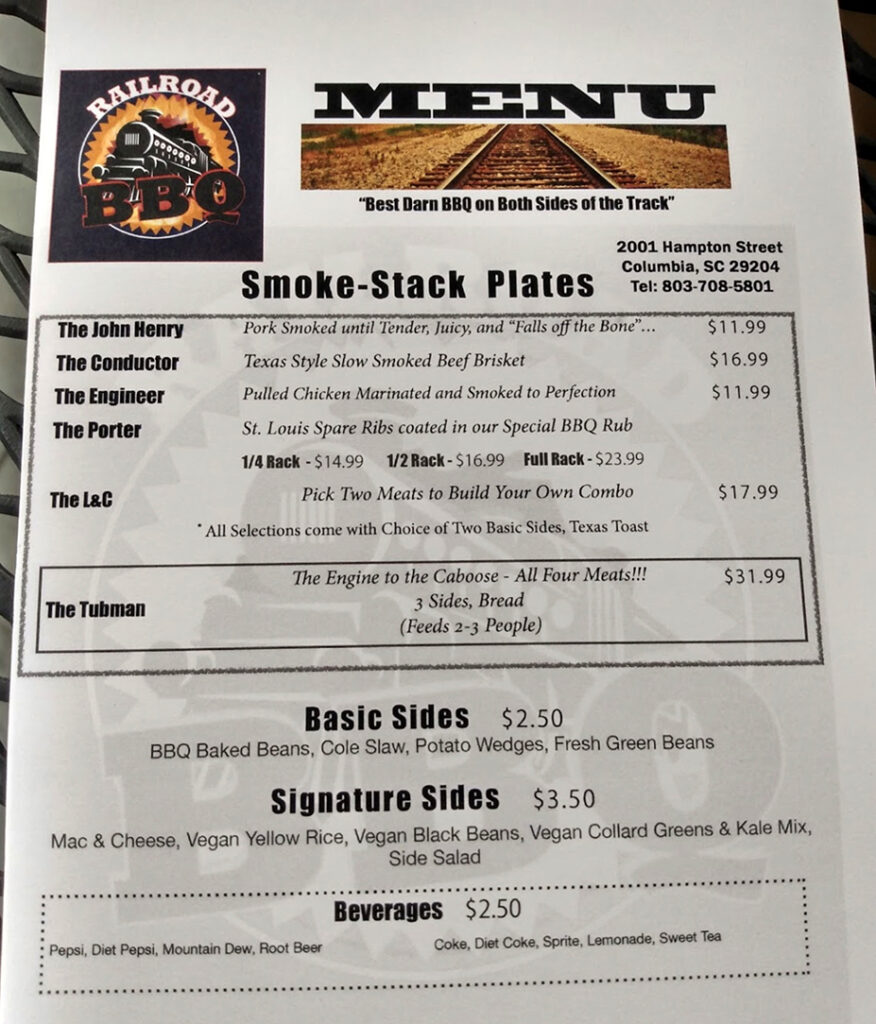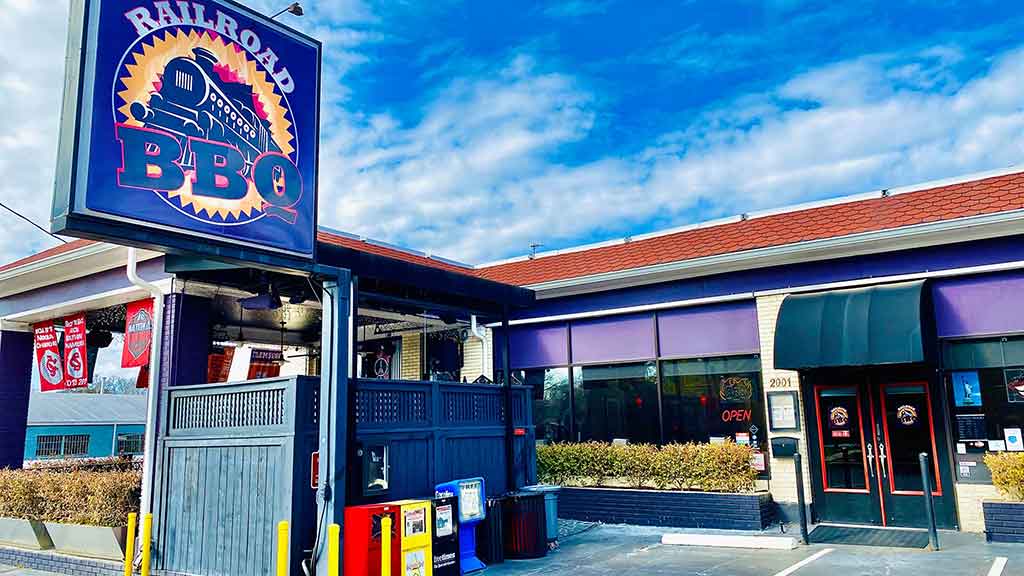 Railroad BBQ
2001 Hampton St
Columbia,
SC
29204
| | |
| --- | --- |
| Monday | Closed |
| Tuesday | Closed |
| Wednesday | |
| Thursday | |
| Friday | |
| Saturday | |
| Sunday | |
Review Sites
Features
Cards and Cash, Hash, Mustard Sauce, Vinegar Pepper Sauce, Heavy Tomato Sauce