A Bit of History
Sweet Caroline's serves unique Southern-style food in a place for friends and family to get together for a good time.
Sweet Caroline's in McConnells, which lies just outside of Rock Hill, looks like an old barn converted into a restaurant. While that is by design, the barn standing next to it is, in fact, historic.
Built sometime between the 1830s and 1850s in Attica, OH, the barn was carefully marked and disassembled. Afterward, the timbers were transported to its current locale for reassembly "one peg at a time." Clearly, this was no small task.
"Each part of the timber frame was given a number so that the craftsmanship of these early Ohio farmers could be put back together," wrote Don Worthington in The Herald in 2013.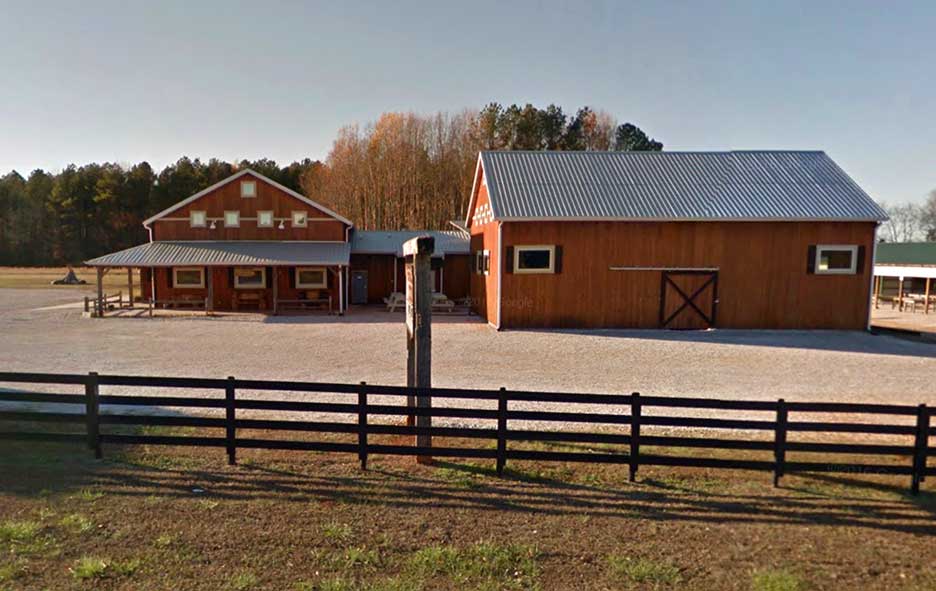 Today, these two structures serve as the centerpiece to the Markets at McConnells.
Some Called Me Crazy
Originally started by Daryl and Ann Herbert, the restaurant was taken over by Ron Williams in the Spring of 2020. This was a bold move in what turned out to be the beginning of pandemic-related closings.
However, Williams knew what he was doing and had worked in the food distribution business for years before finding the right fit for his first restaurant.
"Some called me crazy,' Williams said. 'But I believed so much in the project that I did not want to wait.
"My knowledge on the food industry – especially in our area – and my belief that good food and great service never fails, however difficult times are, were the main reasons that led me to take the decision and open this restaurant."
He named the restaurant after his late mother, Caroline Williams. In fact, pictures from her childhood years brighten the entrance of the restaurant. Because Williams remained close to his mother naming the restaurant was an easy call for him.
Sweet Caroline's: Family-Focused
From the beginning, Willams envisioned a welcoming place where people came to gather and enjoy food and friendship, a place like home.
"I am from Rock Hill. And I wanted to make sure that I was part of a project that could turn out to be one of the best restaurants in Rock Hill, SC," Williams said.
"A place that people could call home."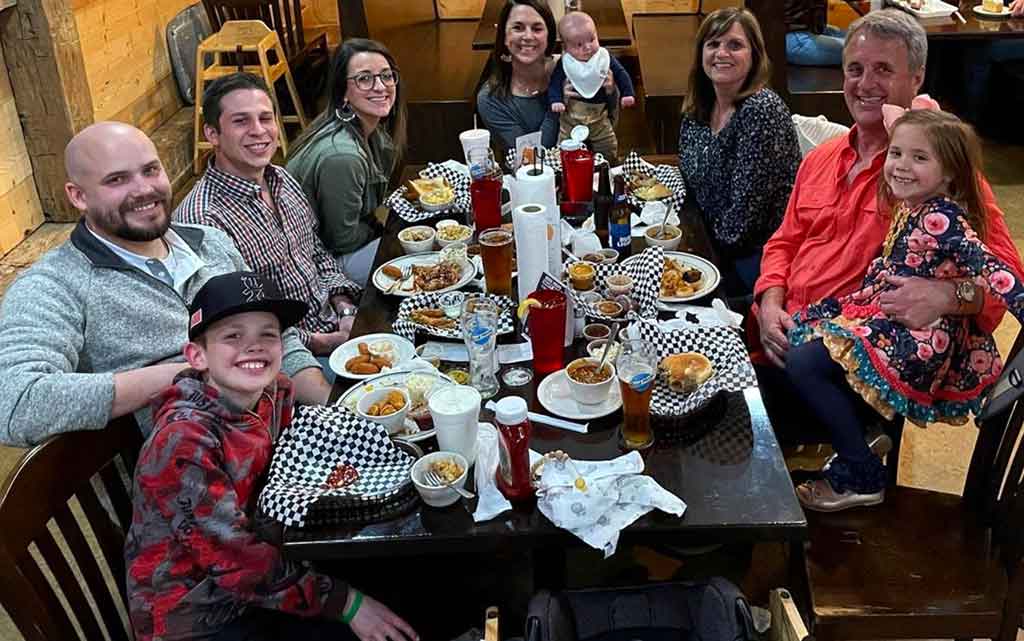 "I wanted everybody who was trying our food to feel that our brisket, pulled pork, and chicken was like they were eating at their grandma's or mother's house, and that is why everything – from french fries to our sauces – is made in house."
Ron gathered together an experienced team of professionals, both at the front and the back of the house at Sweet Caroline's BBQ. They really know how to provide a great dining experience.
Unlike many SC BBQ restaurants, there is a great selection of wines, liquor, and beers. For those who want to have a drink at the bar or while they are eating, it is a nice addition.
In short, Williams wants people to have a great time and to build memories with their loved ones there. In fact, he believes that his mom's positive energy is all around the place.
This is one of the reasons why people keep coming back. He concluded by emphasizing the family-focused approach.
"As a family-run restaurant, we might not do everything right," Williams acknowledged. "Our customers know though that whatever their issue is, they can get in touch with either me or Steve – our GM – either by calling us or through our website and social media platforms. They know we will solve any issue they might have.
"As I told you, people who come to this restaurant feel like they are family!"
All About the Food
"When crafting the Sweet Caroline's menu, we wanted to create something that had strong foundational roots in southern recipes while allowing for sparks of creativity and customization," they note on their website.
"A brief look into our menu reveals we're a BBQ-focused restaurant that serves up a side of the southern comfort food from your childhood.
"If you grew up in the south, you likely have distinct memories of cookouts with family members and friends on endless summer nights. At Sweet Caroline's, every meal is an opportunity to celebrate the unique art of cooking, and instantly transport yourself to nostalgic memories through comfort food."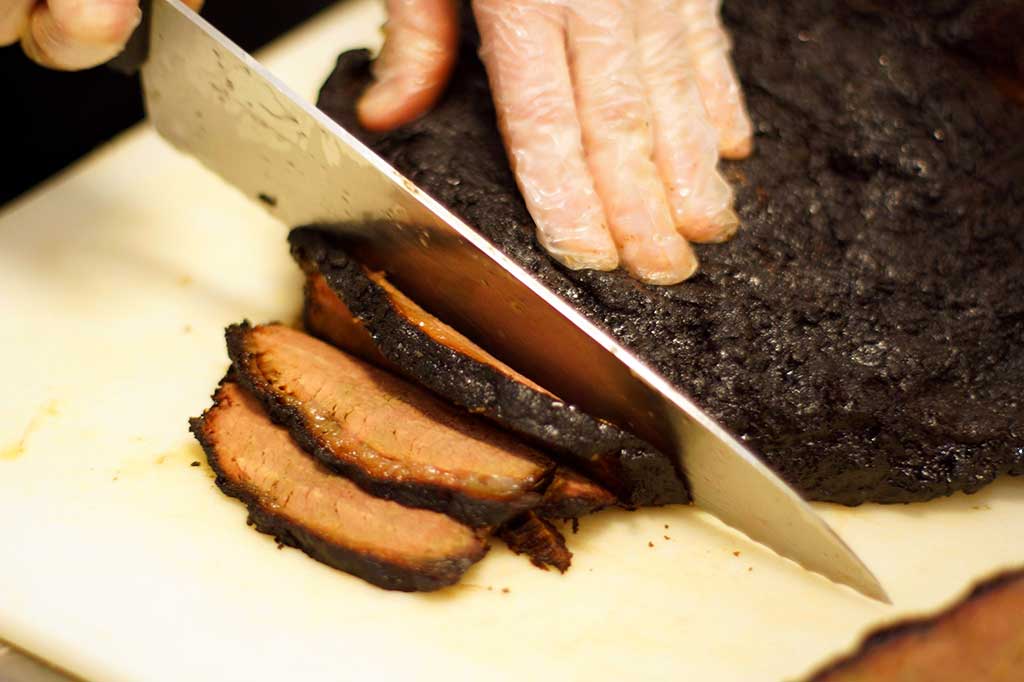 On the menu at Sweet Caroline's, you'll find something for everyone. However, their primary focus is on great smoked meats.
Whether it's Texas-style brisket, South Carolina pulled pork, or their amazing ribs and burnt ends, barbecue is at the heart of Sweet Caroline's menu.
But that's not all you'll find. They serve some of the juiciest burgers you've ever bitten into. And their wings simply fly off the plate.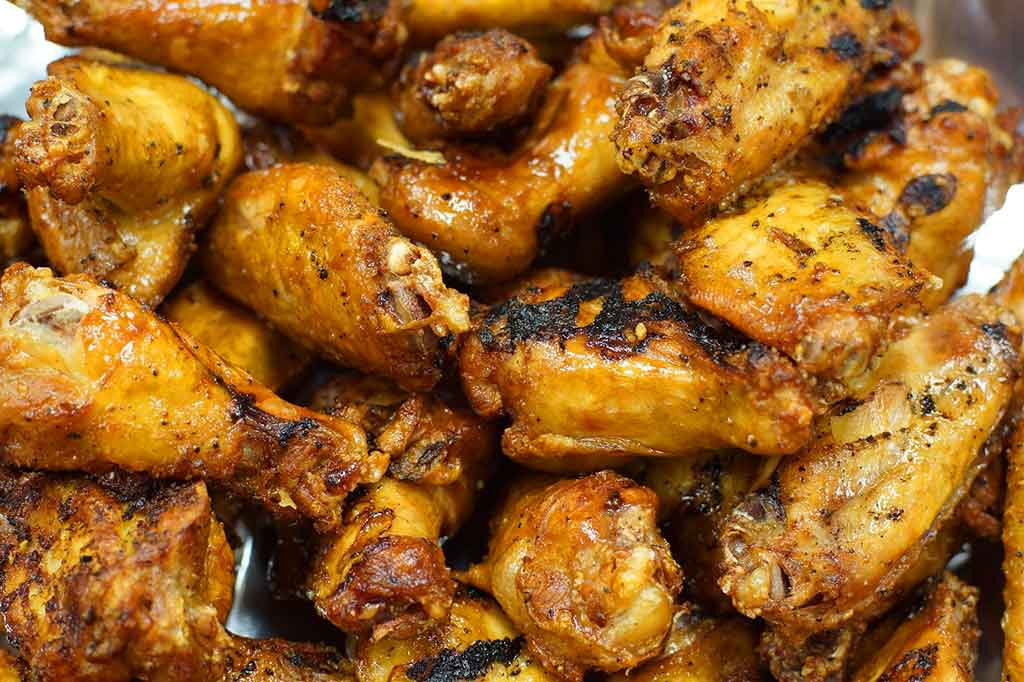 But if you're considering going a bit lighter for your meal, the salads at Sweet Caroline's are always a tasty choice. In addition, there are a host of sandwich plates and starters.
Finally, on the main menu, you'll find that Sweet Caroline's offers a true South Carolina BBQ original, hash and rice. Be sure to give it a try.
But there are even more menus at Sweet Caroline's. In addition to their main menu, they offer a lunch menu, a kid's menu, and yes, a breakfast menu. Saturdays and Sundays, they open from 7:30 to 10:30 am for breakfast.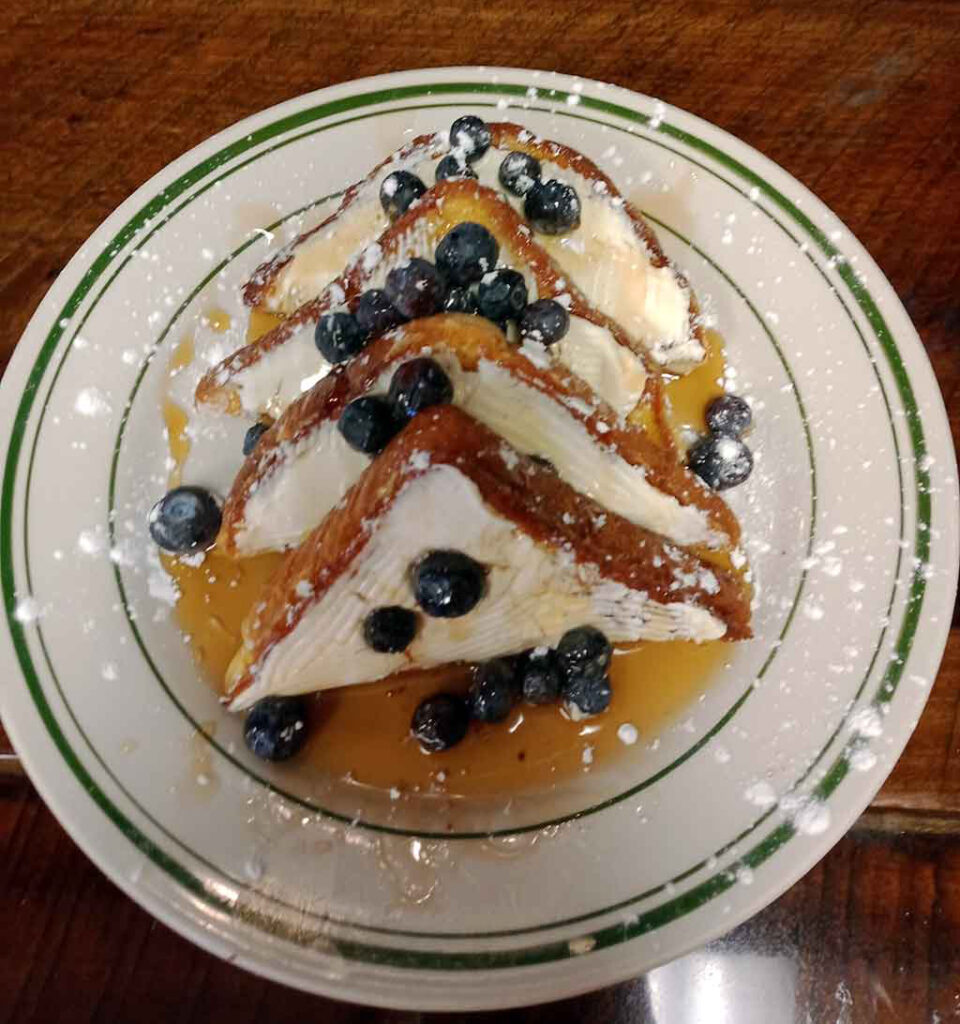 What Folks are Saying about Sweet Caroline's
Google Review
Among the many Google Reviews, Local Guide John Papanikolaou drives out of his way just for their smoked meats:
This is an amazing restaurant.
I am coming from Lake Norman just to have their amazing brisket and the amazing Pimento Fritters and the breaded whole okra! I am in the restaurant business and I know that this food is great.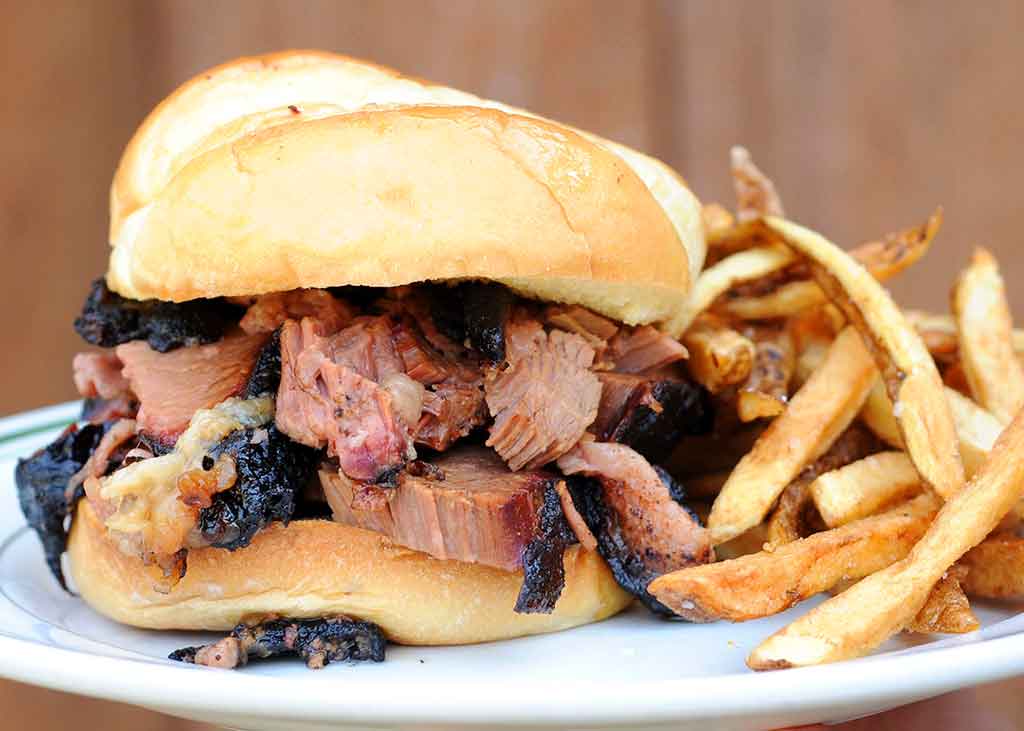 Everything is homemade. Even their french-fries are not pre-cut!
This community in the great Rock Hill area is very lucky that they have a restaurant like that! Well done guys!
Yelp Review
Over on Yelp, Sarah D found that Sweet Caroline's was worth the trip:
If you are craving good BBQ, this is the place!
We started with the fried pickles (OMG good!) and the pimento cheese balls (so tasty!) followed by the brisket (delicious!) burnt ends (out of this world!) and the smoked ribs (wow!!).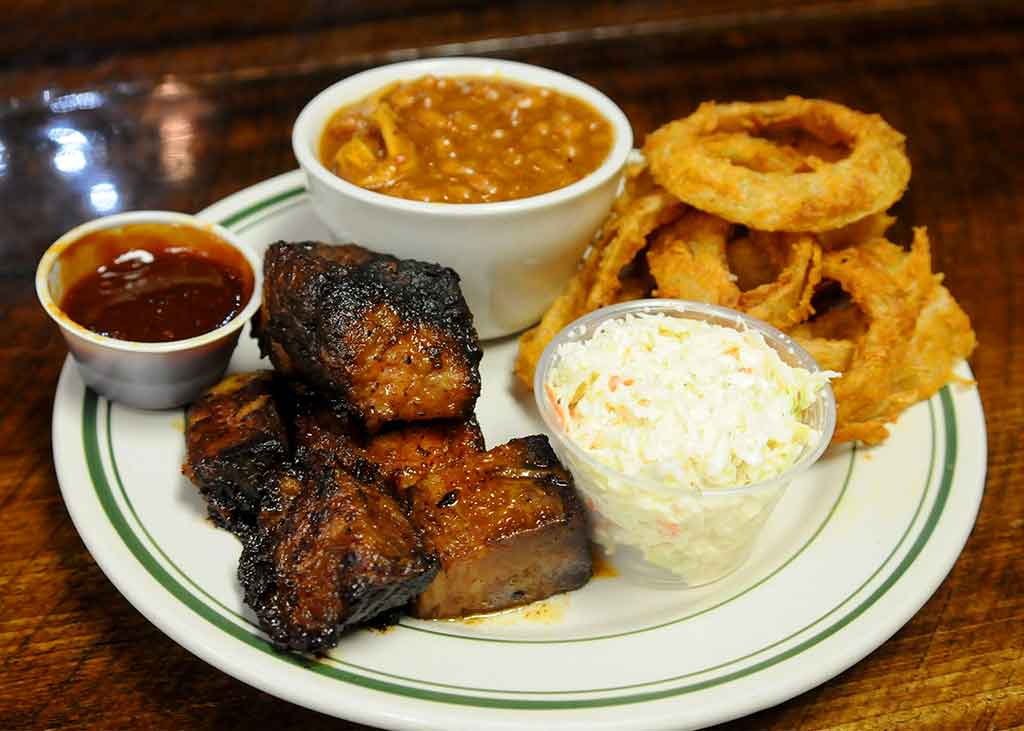 The sides were amazing Mac and cheese, fried okra, hand-cut chips, green beans – all yummy!
We finished with Hanna's banana pudding, which was a hit! Travis our server was the best!
So glad we took the drive.
Menu for Sweet Caroline's
Note: Menu prices and options are subject to change over time. Contact the restaurant for the most up-to-date information.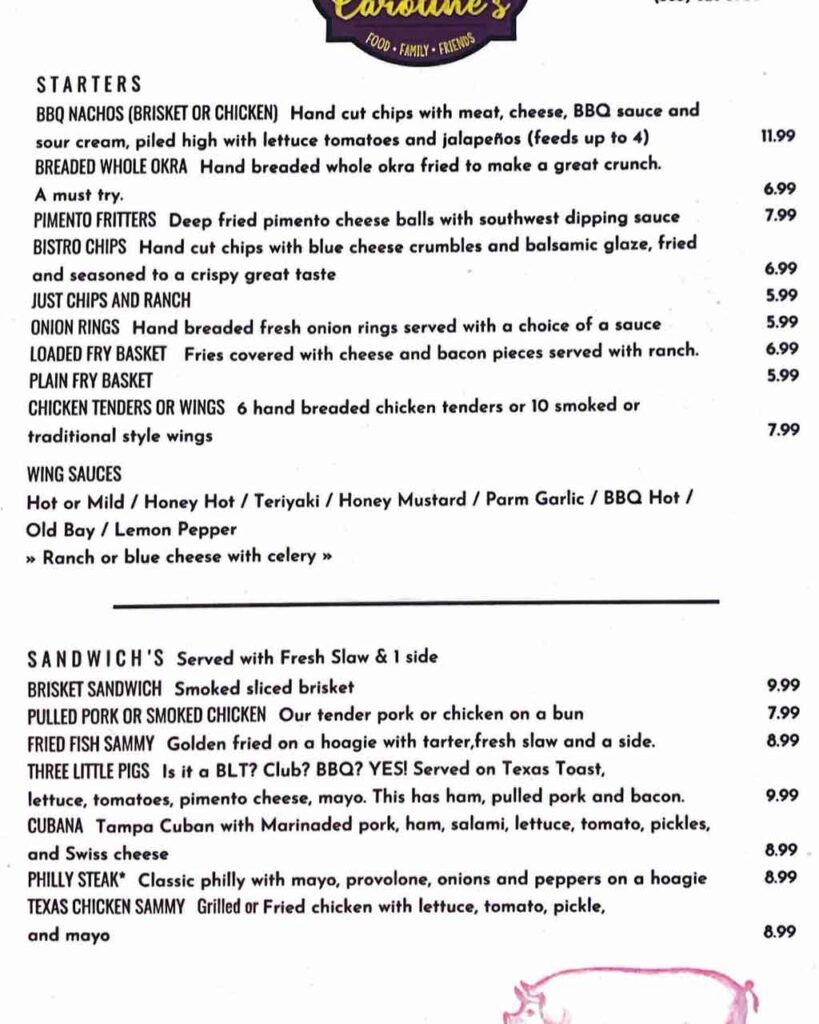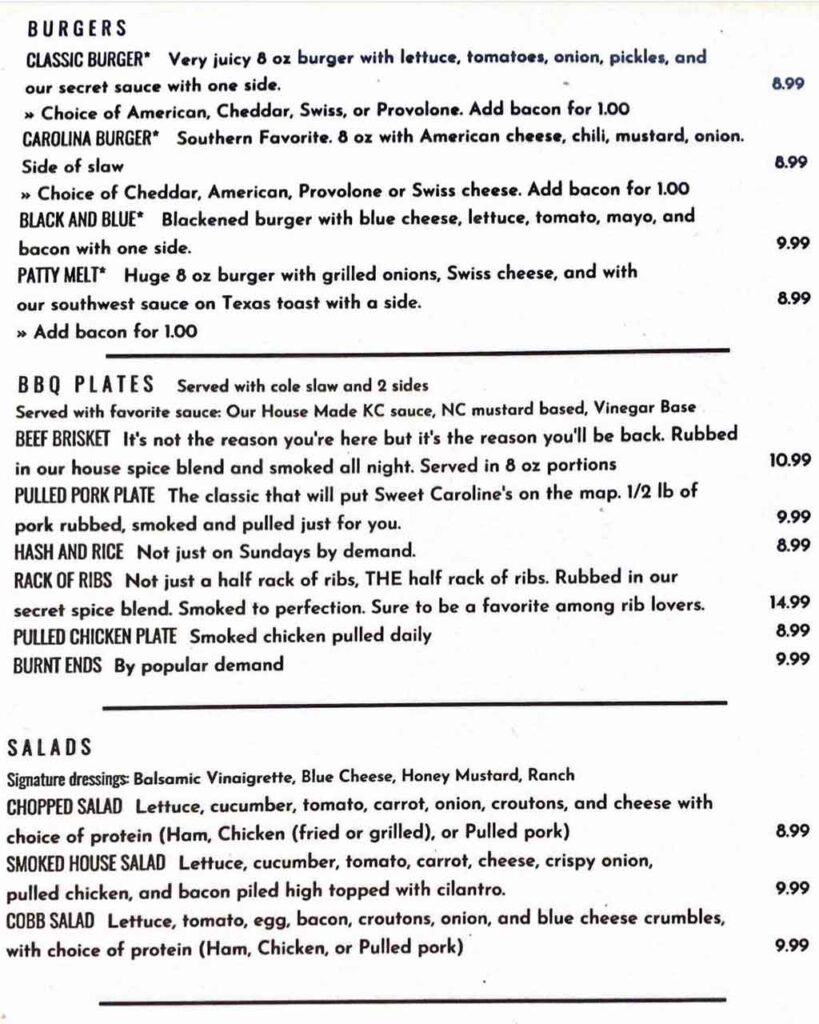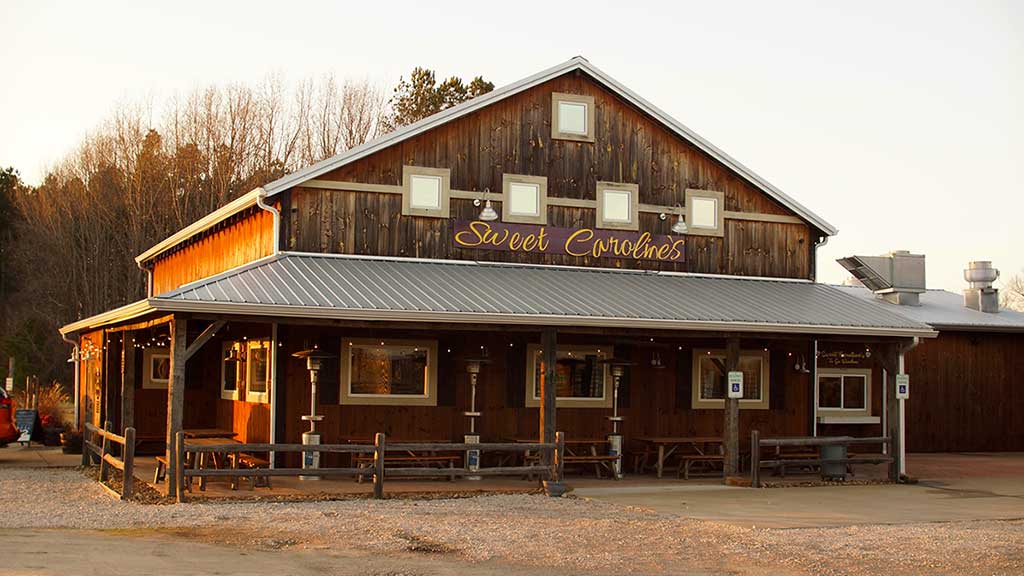 Sweet Caroline's
4000 Chester Hwy.
McConnells,
SC
29726
| | |
| --- | --- |
| Monday | Closed |
| Tuesday | Closed |
| Wednesday | |
| Thursday | |
| Friday | |
| Saturday | |
| Sunday | |
Review Sites
Features
Cards and Cash, Hash, Mustard Sauce, Vinegar Pepper Sauce, Heavy Tomato Sauce