A&M Brown's Bar-B-Que ***Permanently Closed***
A&M Brown's Bar-B-Que: Good food fast, not fast food!
At A&M Brown's Bar-B-Que, we daily serve whole-hog vinegar or mustard-based pulled pork along with BBQ chicken and fried chicken.
On Thursday only, we serve spare ribs as well. In fact, our daily specials include the following:
Tuesday-Fried Pork Chops
Wednesday-Homemade Chicken Pot Pie and Fried Fish
Thursday-Spare Ribs and Broccoli Casserole
Friday-Homemade Meatloaf or Country Fried Steak and Creamed Potatoes with gravy Saturday-Cornbread Dressing and Fried Fish
Sunday-Roast Beef
We've been in business for over 19 years and we strive to excel in customer service, cleanliness, and consistent quality food.
In addition, A&M Brown's Bar-B-Que is not limited to just BBQ but can cater your event with just about any menu you desire. We do catering almost anywhere in the state of South Carolina or right here at home.
If you need a home-cooked meal for a holiday (Thanksgiving, Christmas, New Year's, Easter) or anytime, just call us and we'll be glad to help you work up a menu that suits your needs.
What are Folks Saying about Brown's?
Google Review
Google's Local Guide Justin Goldsmith wrote a novel of a review in his Google Review of A&M Brown's Bar-B-Que:
The place is a little sketchy looking at first. Kind of like something you'd find along an Appalachian roadside.
Doesn't look like they've done much to keep the place up with 50's style decor that actually looks like it's from the '50s with paper plates and heavily worn tables and chairs.
We started to leave but decided to give it a shot.
Take the first bite and you realize immediately that the place looks and feels the way it does because they've put 100% of their efforts into the quality of the food.
The barbeque and sides are unbelievable. Everything; the sauces, the sides, the meats, the deserts, even the sweet tea are made and prepared right there in the restaurant.
There are no store-bought sides or sauces. Everything is fresh and oh my God delicious.
Most importantly, the pulled pork and mustard sauce at Brown's BBQ are absolutely top-shelf quality and cooked absolutely perfectly. In my opinion, A&M has unseated Bessinger's as the best barbeque in the Charleston area and captured the crown of barbeque.
The place isn't dirty by any means. It just has that daunting "Deliverance" feel when you first walk in.
Then you talk to the people there and find out they are wonderful people making some of the most excellent barbeque in the southeast.
I don't know if they're winning awards but they should be. I've found a new (sort of) local favorite.
So, I will be returning very soon and for as long as they remain open. In addition, I suggest you do too.
Yelp Review
Also a lifelong fan of A&M Brown's Bar-B-Que, longtime Moncks Corner local Brian G wrote the following in his Yelp Review:
Amazing restaurant!
Always great people when you are dining in there! The Browns family has an amazing establishment here and my family continues to come here for years now and we only support this local BBQ place!
Read our Review of A&M Brown's Bar-B-Que
Also, be sure to check out this update after a second visit.
---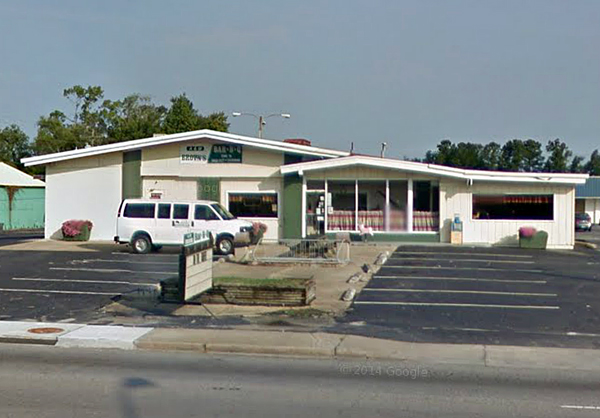 A&M Brown's Bar-B-Que ***Permanently Closed***
439 Highway 52
Moncks Corner,
SC
29461
| | |
| --- | --- |
| Monday | Closed |
| Tuesday | |
| Wednesday | |
| Thursday | |
| Friday | |
| Saturday | |
| Sunday | |
Social Media
Review Sites
Features
Cards and Cash, Buffet, Hash, Whole Hog, Mustard Sauce, Vinegar Pepper Sauce