Big Bill's Lowcountry Barbeque ***Permanently Closed***
This post may contain links from which I earn a commission. Please read my disclosure policy. As an Amazon affiliate, I earn from qualifying purchases.
***Permanently Closed***
Big Bill's Lowcountry Barbeque in Georgetown is only open a few days a week, as most "real BBQ" places are. In that tradition, Big Bill's still makes their BBQ in an authentic pit cooker using real hardwood coals.
As a result, the barbeque has that perfect smoky flavor and a tender bite. One unique thing about the buffet at Big Bill's is that they often put out a whole pork shoulder, allowing you to pick the juiciest parts. Of course, you will also find their pulled pork on the buffet if you don't want to pick your own. Chicken is also available.
Typical of what you'll find in the Pee Dee region, they serve a vinegar-based BBQ sauce. Really, it is more of a light tomato-based sauce, as it includes a touch of ketchup in the mix, but the domininate flavor comes from the vinegar and pepper. Big Bill's Lowcountry Barbeque sauce has a touch of heat to it, but they also serve an even hotter version. What you won't find here is your typical tomato-based or a mustard-based sauce.
On the Buffet
Simply put, Big Bill's Lowcountry Barbeque offers all the classic SC BBQ options on their buffet line. Fresh made coleslaw, mac & cheese, baked beans, collard greens, sweet potato soufflé, hush puppies, and more. However, the options are not limited to the classics.
For example, many SC BBQ restaurants serve chicken pilau, pronounced "perlow." Some places serve a virtually similar dish called chicken bog. While there are subtle differences, essentially it is a chicken with rice dish. Big Bill's, however, serves a shrimp pilau. They also cook a dirty rice that is worth a try. In fact, the squash casserole is another must-try, but then again you could say that about almost everything on the buffet.
One SC BBQ original is hash. Big Bill's puts its own unique spin on their hash. It is unlike most you will find in SC, and well worth a visit just to try. On top of that, Bill's pork rinds are special. "They are in the same league as those from Jerry Hite in West Columbia and Jackie Hite in Leesville, both of whose skins are called 200 Mile skins by our judges," writes SCBA cofounder Lake High in his review.
On the dessert bar, you'll find homemade chocolate cake, caramel cake, and banana pudding. But the one thing you must try is Big Bill's Italian Cream Cake.
What Folks are Saying about Big Bill's Lowcountry Barbeque
Google Review
Google's Local Guide Amanda Deil writes about her hour-long drive to visit Big Bill's Lowcountry Barbeque not being her last in her Google Review:
FANTASTIC FOOD! GREAT SERVICE!!
Friendly staff. The owners come to the table to visit and check how things are! Big Bill's Lowcountry Barbeque is as local Southern as you can get!
The day we came there was chicken tenders, BBQ chicken, fried chicken, pulled pork, shredded pork, hash, sweet potatoes, green beans, fried okra, squash casserole, hush puppies, coleslaw, French fries, greens, many gravy/sauce choices, rice, rolls, cracklings, pork rinds, mac & cheese… THEN… included in your $10.95, you get dessert!! Homemade dessert!!!!!! 5 kinds of cake (our table took one of each and split it so we had it all!!!) pudding, banana pudding, cupcakes….. all homemade and all amazing!!!!!!!!!!!
We drove over an hour to come to Big Bill's and will come back again! God Bless the owners, workers, and business! Hope to see them doing well for years to come!!! Very laid back, family-style pick-Nic-feel but not where you have to share a table with strangers lol it's done nice and friendly!
We will be back! Thanks for the GREAT dinner!!!!
Yelp Review
Over on Yelp, Kat T also took a long drive to visit and left Big Bill's Lowcountry Barbeque more than pleased:
Solid five stars! Job well done. If you're looking for some good ol' down-home southern cooking near Georgetown/Conway, this is your spot! Man-o-Man did we fall into it when we stopped here. We hesitated for a minute when we drove passed the sign, but quickly decided to turn around and give it a try. I'll be back for sure!
Buffet! Meats, veggies, desserts. You name it. They even sat a pitcher of tea on almost every table so you didn't have to wait for a refill. I don't mind pouring my own at all, and it's much better than going dry. No alcohol, of course. It ain't that kinda place. But if you're looking for a good wholesome meal and to break bread with friends and family, you're really gonna enjoy your time here.
When we arrived at Big Bill's, we must've just beat the initial lunch crowd, because, within fifteen minutes, it was packed. You pay at the door upon arrival and then take a seat. From there, it's pretty well help yourself. Buffet items are clearly marked so you know what you're getting. I had the pork chop casserole. That was a new one on me, but delicious still. They had all the "regulars" like BBQ, corn pudding, sweet potato souffle, cat head biscuits, hash and rice, green beans, collard greens. Like I said, you name it, they have it. And don't forget the banana pudding! It's been a week and a half and I'm still thinking about this place daily. Wish it was closer to Charleston!
SC BBQ Experts
Sure that's what a couple of reviewers on the review sites took the time to write about Big Bill's Lowcountry Barbeque, but what about the experts. The SCBA trains the judges who judge BBQ competitions around the state. The highest honor held out for the elite SC BBQ locations is their "100-mile BBQ" designation.
The SC Barbecue Association has Big Bill's listed as "100-mile" BBQ, BBQ so good it is worth driving 100 miles for.
---
Location, Hours, Contact Info, and More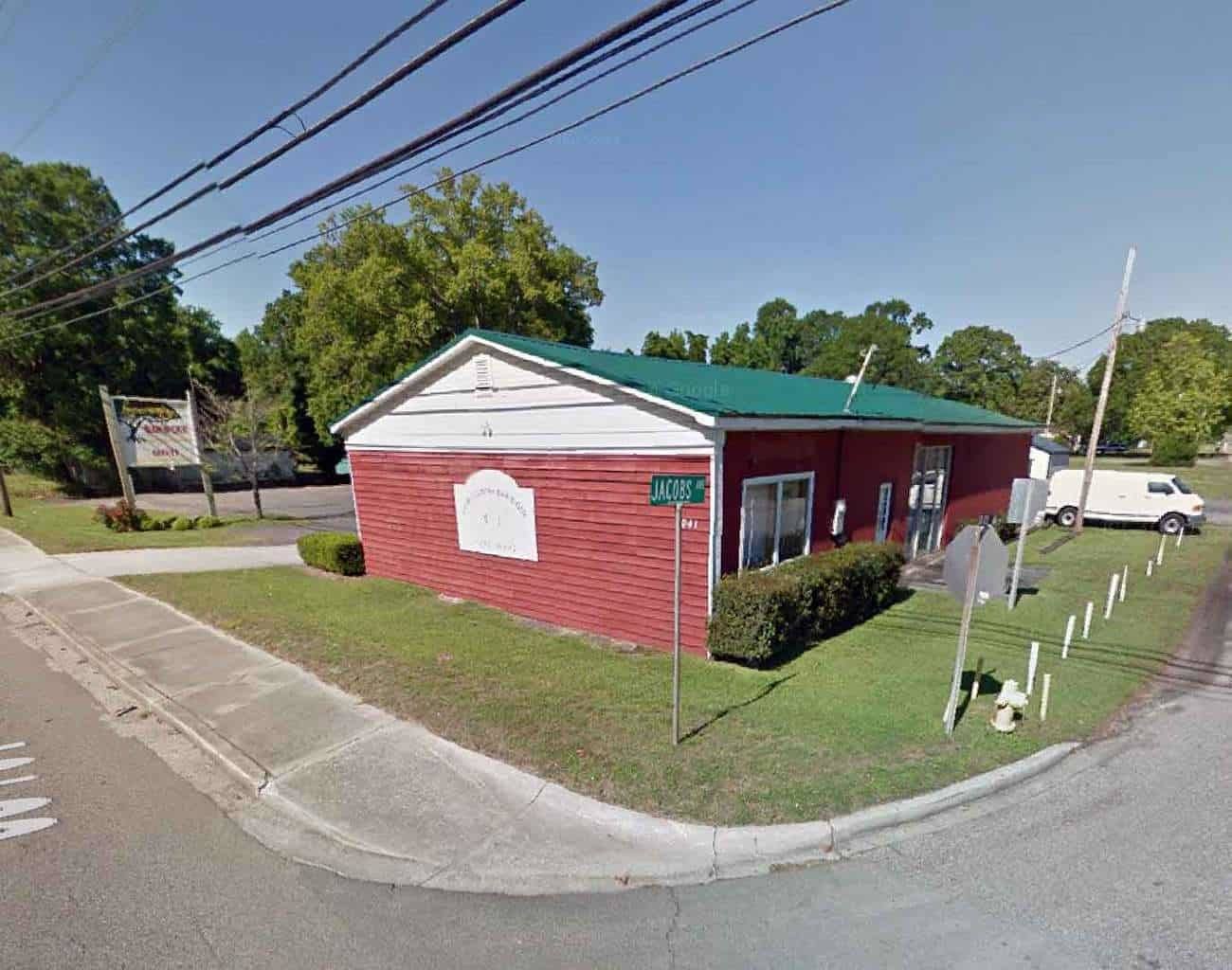 Map
Directions
Contact Big Bill's Lowcountry Barbeque ***Permanently Closed***
2041 North Fraser Street
Georgetown,
SC
29440
Hours of Operation
| | |
| --- | --- |
| Monday | Closed |
| Tuesday | Closed |
| Wednesday | Closed |
| Thursday | |
| Friday | |
| Saturday | |
| Sunday | |
Social Media
Review Sites
Features
100 Mile BBQ, Buffet, Cards and Cash, Hash, Light Tomato Sauce, True 'Cue Certified, Vinegar Pepper Sauce