This post may contain affiliate links to Amazon or other vendors I trust. Please read my disclosure policy. As an Amazon affiliate, I earn from qualifying purchases.
Finest in Southern-style Bar-B-Q at Bobby's Bar-B-Q
Serving the CSRA for over 29 years!!
The rich heritage of the South brings you the finest in Southern-style Bar-B-Q at Bobby's Bar-B-Q.
Near the heart of Aiken, South Carolina, there's a barbecue restaurant with a long history of homemade food and community support. Bobby's Bar-B-Q first opened its doors over thirty years ago when the late Bobby Griffin, Sr., and his wife Barbara opened a small building on Richland Avenue.
Despite moving locations, burning down, and changing ownership over the years, Bobby's Bar-B-Q has remained a beloved fixture of the Aiken community.
Today, Bobby's Bar-B-Q is run by Bobby Griffin, Jr., and his wife Candy, who continue to honor the legacy of Bobby Sr. by serving up homemade food made with recipes passed down through the family.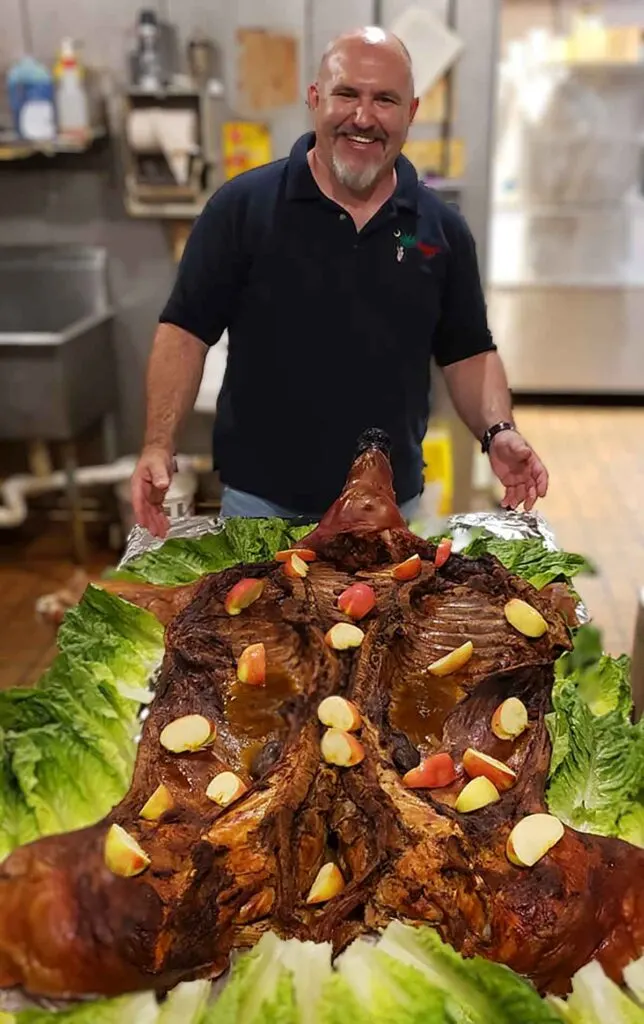 When it comes to the overall service, "if we can do it, we'll do it," says Griffin.
If you're looking to dine in at Bobby's Bar-B-Q, you can choose from a fully stocked buffet with sides that change daily. The menu features a range of barbecue specialties, including chicken, hash, cole slaw, potato salad, macaroni and cheese, banana pudding, and of course, barbecue.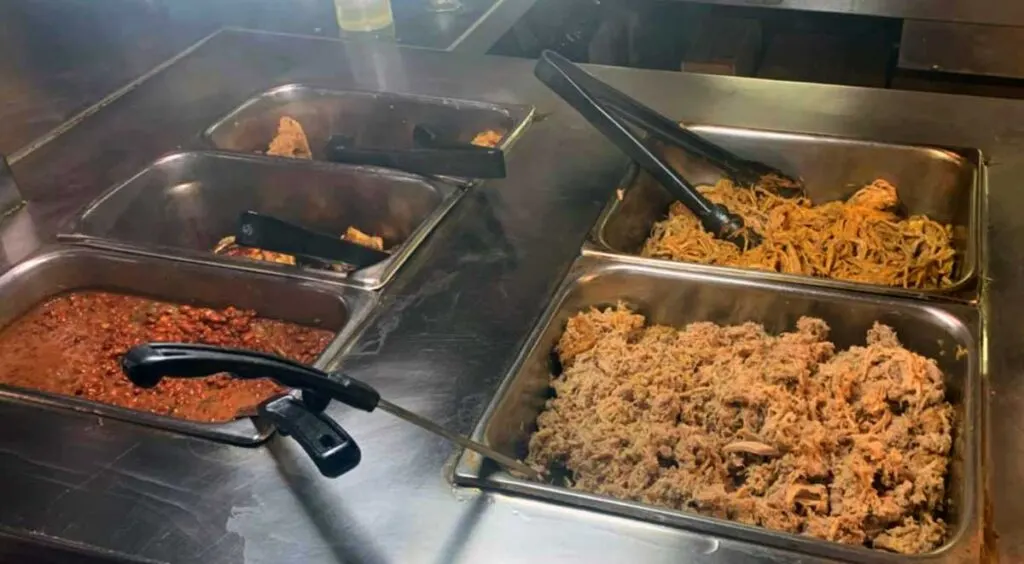 If you're in the mood for a sandwich, the staff can whip up a barbecue, chicken, or rib sandwich.
And if you're looking for a deal, be sure to check out their lunch special on Wednesdays to Fridays or the summer $5.99 early-bird special from 3 to 5 p.m. on Thursdays and Fridays.
For those on the go, Bobby's Bar-B-Q also offers carry-out options, including plated meals, side orders, and meats. Prices range from around $1 to around $12 for regular menu items.
And if you're looking to host an event with Bobby's, the restaurant offers catering services both on-site and off-site. On-site, guests can choose from one of the dining rooms in the main building or book the adjoining Horsecreek Banquet Hall.
The homemade food is prepared with locally grown and made products, ensuring the freshest flavors.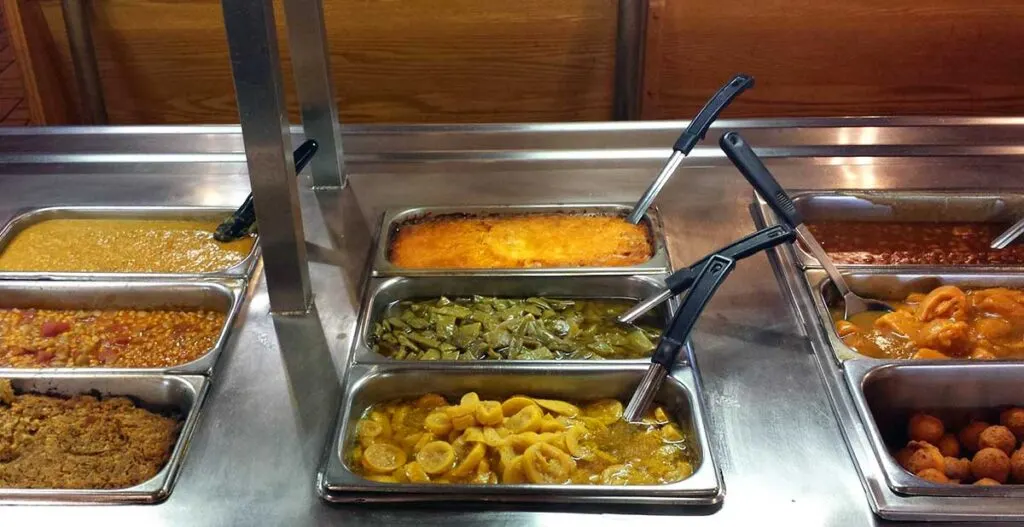 Bobby's Bar-B-Q has faced its share of challenges over the years, including a fire that destroyed the restaurant only a year after Bobby Sr. and Barbara opened it. But with the support of the community, Bobby Sr. and Barbara decided to rebuild and keep their business going.
Today, Bobby's Bar-B-Q remains a testament to the power of family legacy and community support, with Bobby Sr.'s picture still hanging by the door's entrance as a reminder of the restaurant's roots.
What Folks are Saying about
Google Review
Among the many Google Reviews, former local Adam E makes a point of visiting Bobby's whenever he returns to town:
I used to eat Bobby's at least a couple times a week when I used to live in Augusta about 15 years ago or so ago, as it was my favorite place to dine and had the best BBQ in the Carolinas.
Now, I only get to try it once a year since I moved to Gatlinburg, TN, and rarely visit the area. But, when I do visit, I'm not leaving town without having a meal there.
I made it over to Bobby's around 8PM on Saturday night.
I was kind of worried as I didn't want to aggravate them for coming so close to closing. But all of the staff were extremely friendly.
The chopped BBQ pork was phenomenal as always. It was exactly the same as I had in 2005 and every time I've eaten there since. The sides were plentiful and delicious. The hash is the best around.
I can't comment on the chicken, ribs, etc. as I don't ever eat those. I go for the chopped BBQ and hash and all of the other sides are just a bonus.
After trying numerous "BBQ" joints in Tennessee, I gave up on those long ago. Nothing will ever be Bobby's.
Thank you for the delicious meal. See ya next time.
Yelp Review
Over on Yelp, Matthew N from nearby Augusta, GA, dropped in on Bobby's BBQ Buffet while passing through town and found good eats:
Stopped on our way home from Aiken. Their Sunday buffet was great. Food that I grew up on and love. Great pulled pork, not a fan of mustard sauces but the one they had was great.
The other assortments of food on their buffet — so good. It was good food when we went. Enjoy…
SC BBQ Association
Sure, folks on review sites often have great things to say about a place, but what about the folks who really know SC BBQ better than anyone? What about the folks who actually train the judges for SC BBQ competitions?
What do they think of this place? The SC BBQ Association has named this place one of the Top 100 BBQ houses in the state.
The last time I was there I appreciated all of the good country eats on the buffet but I was especially delighted to find ribs there. Then at the end of the meal, even though I was stuffed when I got through, I went back twice (!) for his banana pudding. As has been noted elsewhere, banana pudding is a regular on the barbeque circuit and some of our judges won't give a restaurant a top score unless the banana pudding is up to their high standard. Given that Bobby's gets a high score.
Menu for Bobby's Bar-B-Q Buffet
Note: Menu prices and options are subject to change over time. Contact the restaurant for the most up-to-date information.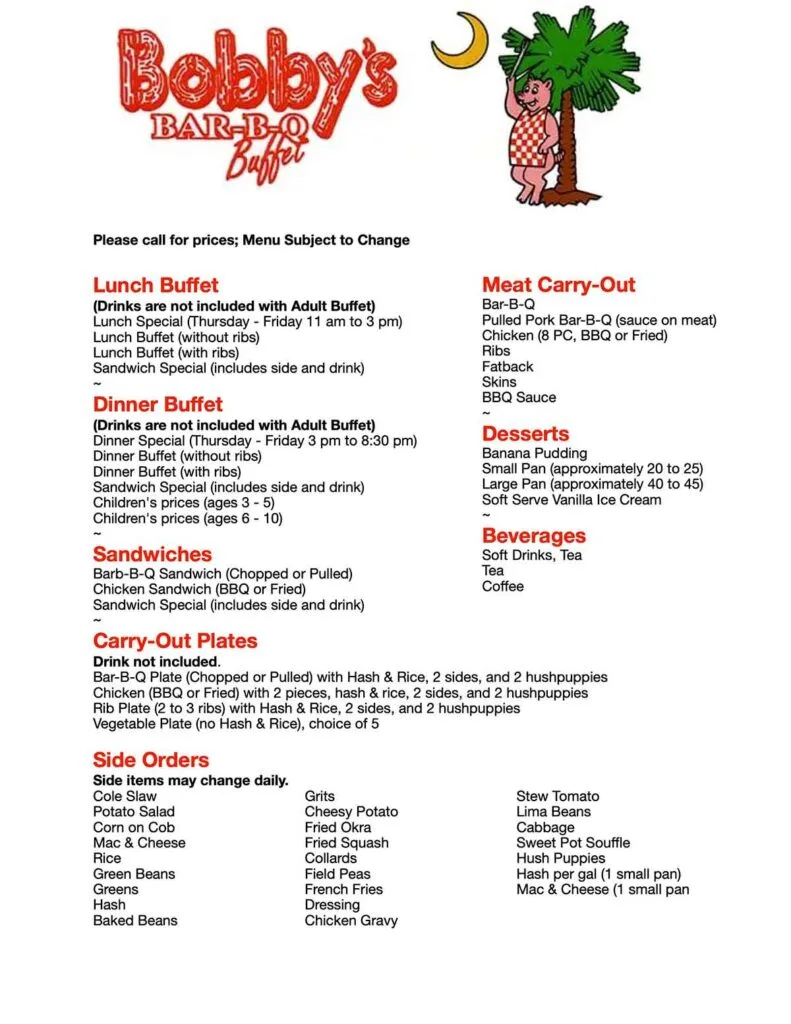 Location, Hours, Contact Info, and More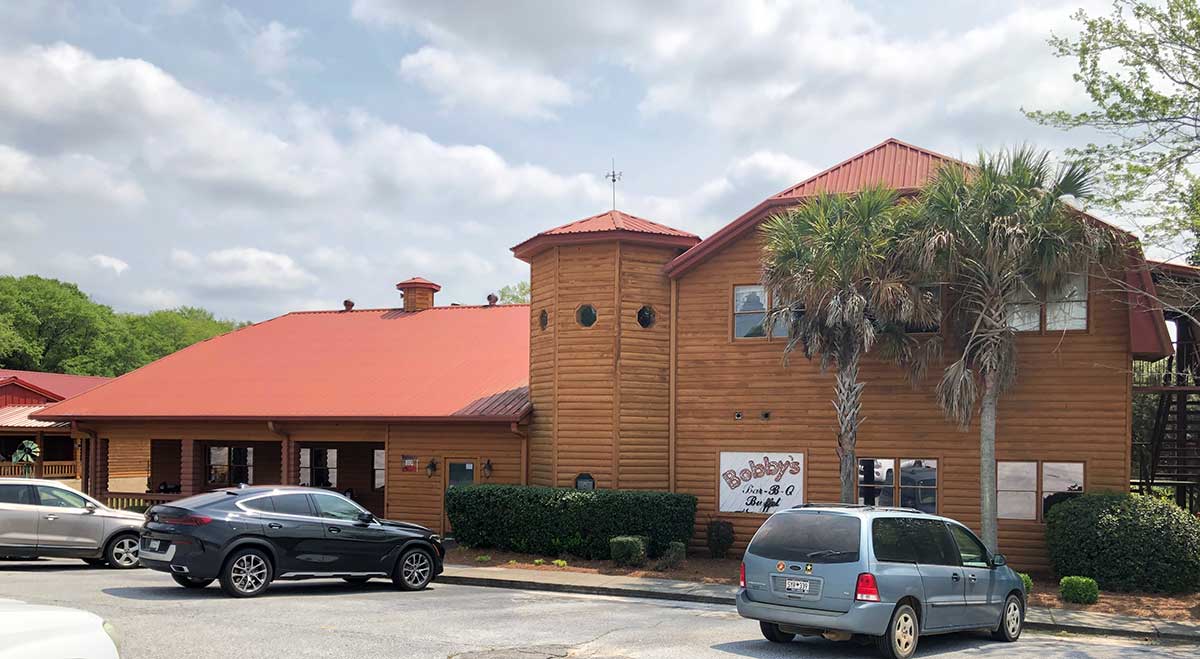 Map
Directions
Contact Bobby's Bar-B-Q Buffet
1897 Jefferson Davis Hwy.
Warrenville,
SC
29851
Hours of Operation
| | |
| --- | --- |
| Monday | Closed |
| Tuesday | Closed |
| Wednesday | |
| Thursday | |
| Friday | |
| Saturday | |
| Sunday | |
Review Sites
Features
Buffet, Cards and Cash, Hash, Heavy Tomato Sauce, Light Tomato Sauce, Mustard Sauce, Vinegar Pepper Sauce