A former gourmet chef who lost his position due to COVID, Brian Cox did what he had to do to survive. He bought a hotdog cart and converted it into a BBQ cart.
Cox started selling his barbecue out of that cart in June 2020. With the profits from that cart, he and his wife Angie opened Cox Family BBQ in Irmo in July 2021.
You have to admire the kind of drive and self-belief it takes to go from unemployment to "BBQ cart" to restaurant owner. You also get a sense that the food must be pretty good, too.
A graduate of the Culinary Institute of America, Brian had his training and years of experience to lean upon during the journey from unemployment to restaurant ownership.
"It was exhausting and at times caused me to question my sanity, Brian said, "but I remembered that I lost that years ago and kept going.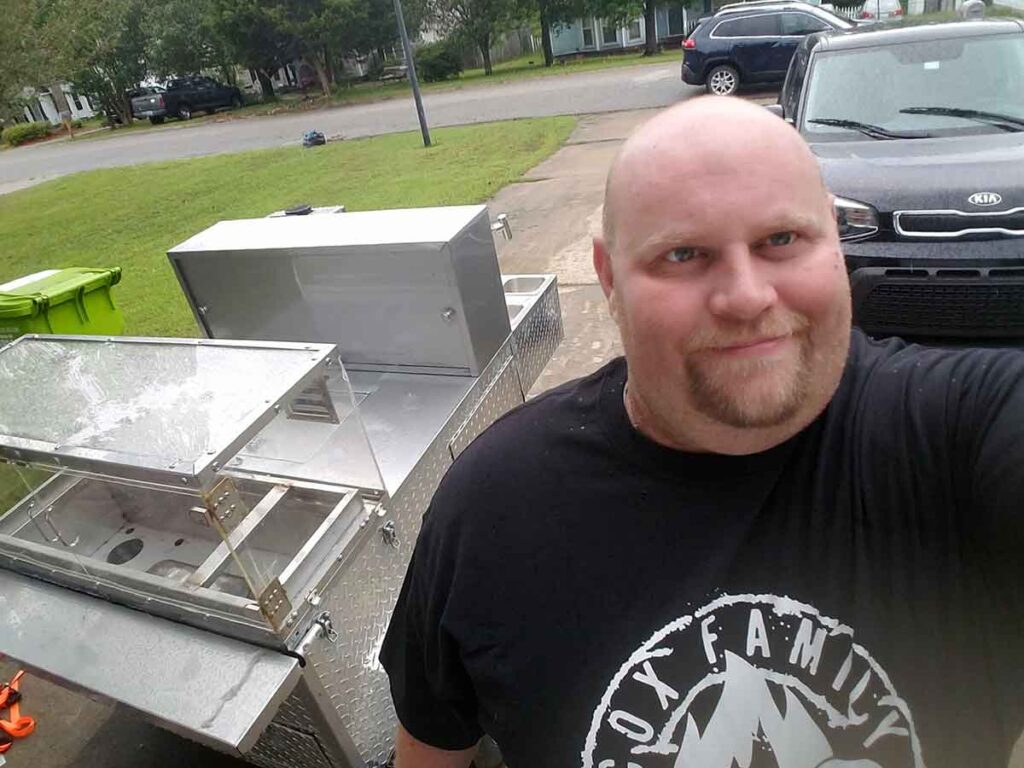 "We have been a BBQ business since the beginning and never sold hotdogs off the cart. I have many skills that allow me personally to modify and maintain our equipment. Some of these skills I learned from my father and others I taught myself.
"We still operate the cart regularly and we have a enclosed trailer in construction to upgrade from the cart. Our mobile unit and physical store work hand in hand supporting each other."
Today, the restaurant menu fittingly includes hot dogs (for the kids), but that's certainly not the focus. It's all about the barbecue.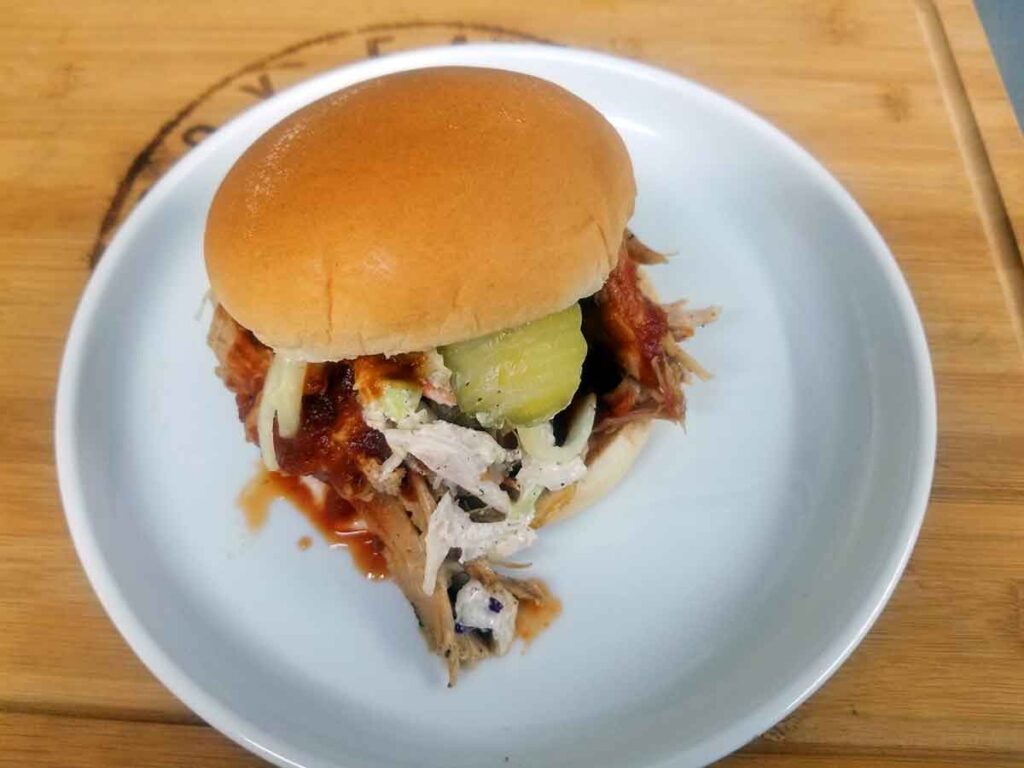 Cox Family BBQ serves pulled pork and chicken, sliced brisket, and St. Louis cut ribs. All the meats are mesquite wood smoked.
But that's not all. There's another classic on the menu: SC BBQ hash.
"We do offer an old-school style hash," Brain said, "It is slow-cooked with the meat attached to the bone to allow for the flavor from the bones to fortify the hash. The bones are picked from the hash after cooking."
And what sauces will you find at Cox Family BBQ?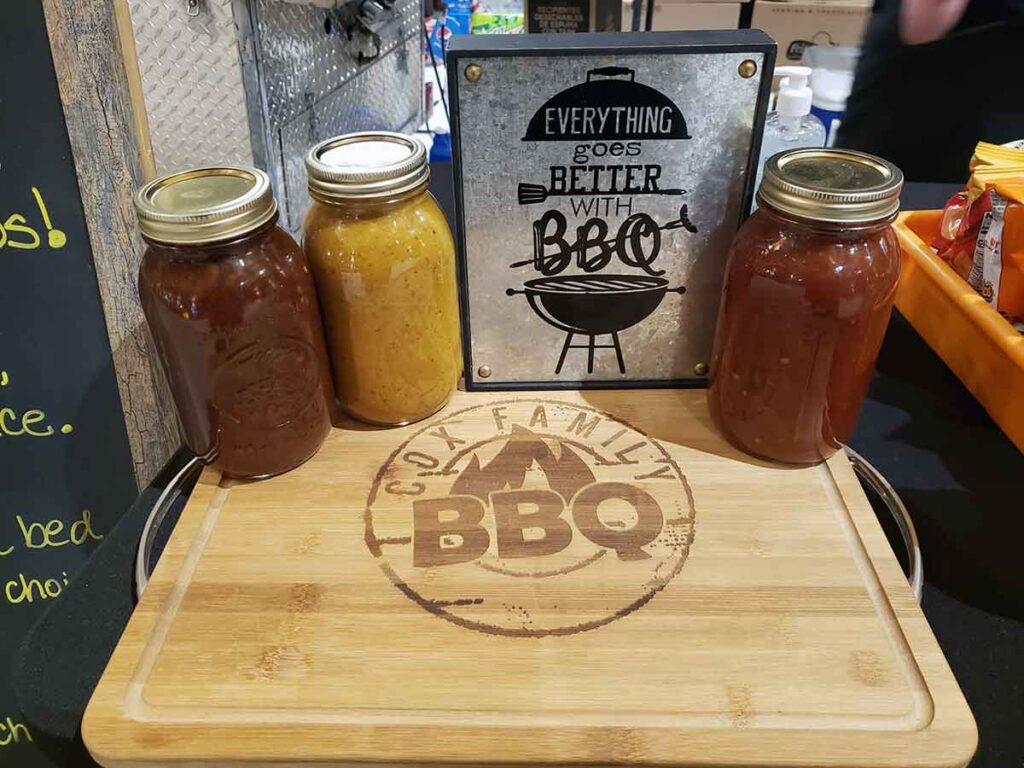 Well, of course, you'll find a mustard-based BBQ sauce. It is the Midlands after all. In a nod to the Pee Dee area, you'll enjoy their vinegar-based sauce.
And not to be left out, Cox Family BBQ offers a sauce that most folks from beyond our borders perfer, a heavy tomato-based sauce. But that's not all.
"We have a spicy BBQ sauce that we call Inferno BBQ sauce, Brian pointed out, "and seasonally we have peach, muscadine, and cranberry BBQ sauces."
While Brian and Angie have worked hard to open their own restaurant, it's not an expansive place.
"We are a very small facility and can only offer take-out due to SC regulations. There is a small outdoor picnic area that customers are welcome to use."
They also deliver through doordash, grubhub, ubereats, postmates, chownow, and bitesquad.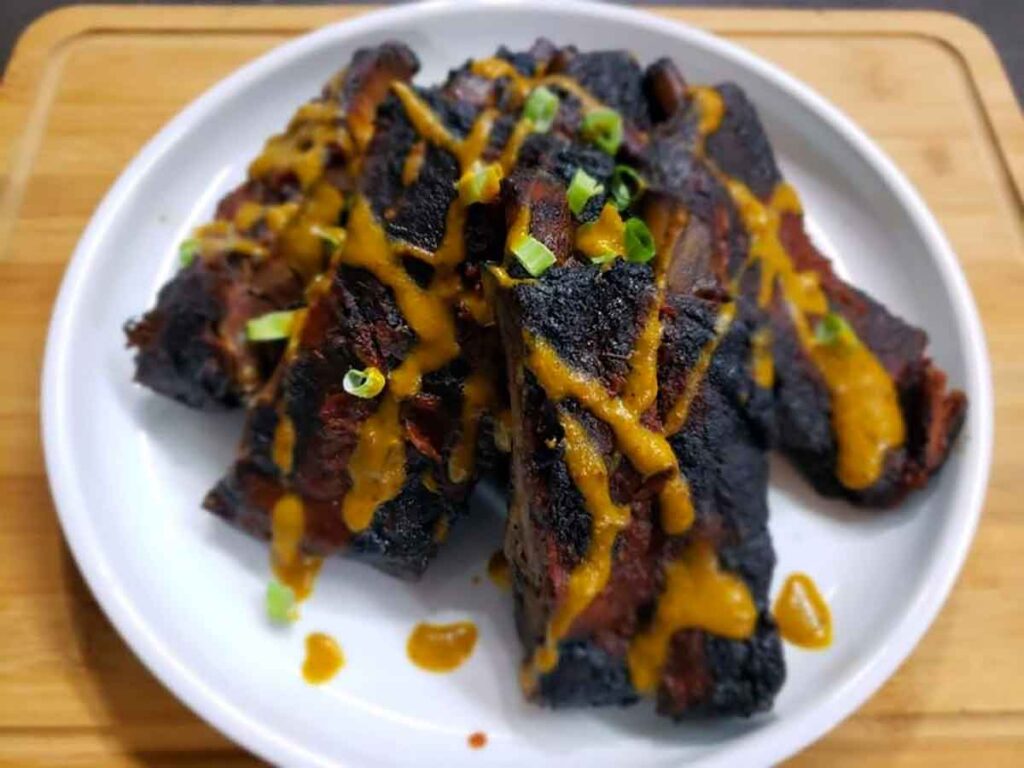 What Folks are Saying
Google Review
Among the Google Reviews, a reviewer by the handle "Swordfich" has visited Cox Family BBQ several times reports that they are the standard by which he measures all other barbecue:
I have been enjoying the food of Cox Family BBQ for a while now. You can taste Chef Brian's skill and care in every bite.
It never ceases to amaze me how clearly you can taste the smoke in his pork and chicken. We love to buy it by the pound and keep some in the freezer for sandwiches or BBQ nachos or whenever we want to add it to something to give it that smokey taste.
The sauces are amazing.
They are the closest thing I have ever had to gourmet BBQ sauces. They have a rich taste layered with flavors that make them unique and get you hooked!
I haven't bought another sauce since I first had theirs.
The from the pulled pork to the brisket and barbacoa tacos, Chef Brian and Cox Family BBQ set the standard for great tasting BBQ.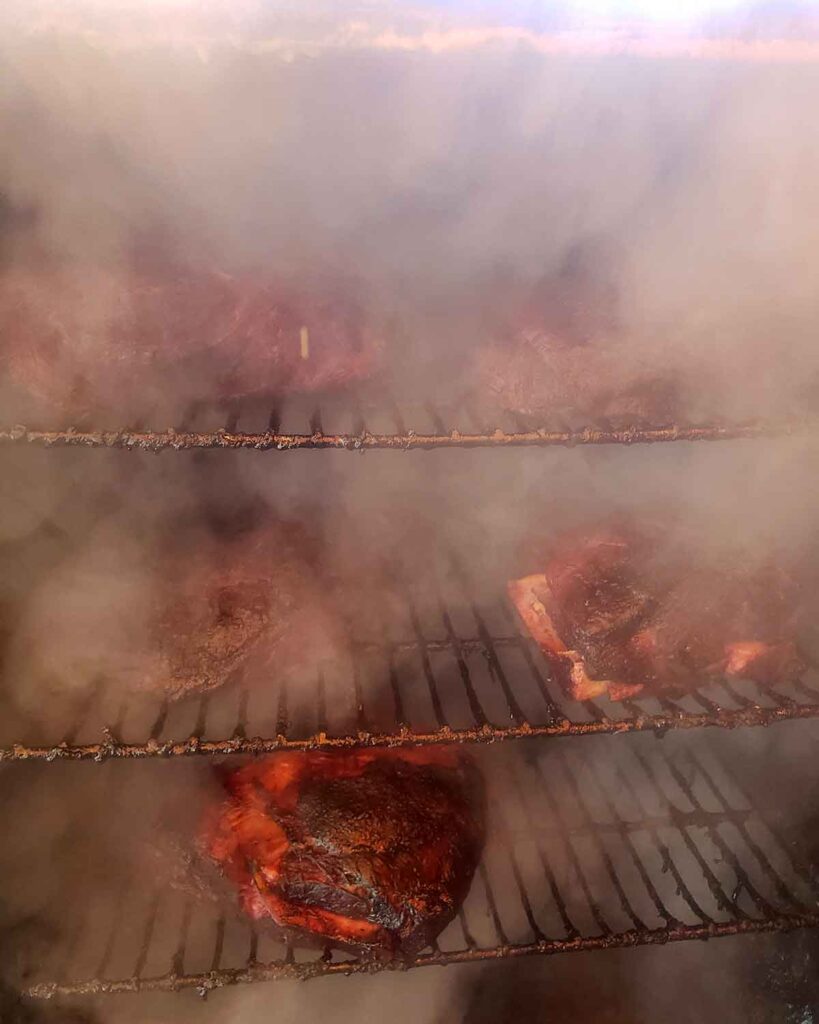 Yelp Review
Over on Yelp, Yvonne M admits to being a bit of a food snob and enjoyed her meal at Cox Family BBQ:
We ate Cox tonight and it was good!
I got ribs with potato salad and b beans. Husband got pork BBQ plate with mac & cheese and coleslaw.
We both ate off each other's plates. So yummy. You can taste the smoke on the ribs.
I'm kinda a potato salad and coleslaw snob but both of these passed the test!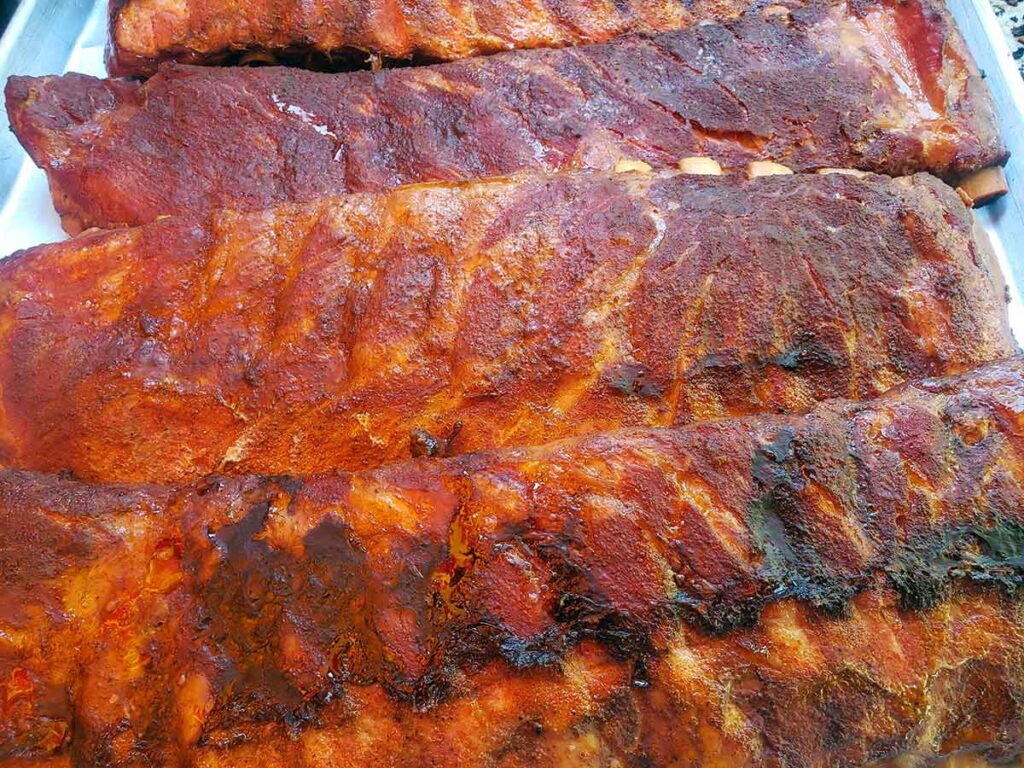 Menu for Cox Family BBQ
Note: Menu prices and options are subject to change over time. Contact the restaurant for the most up-to-date information.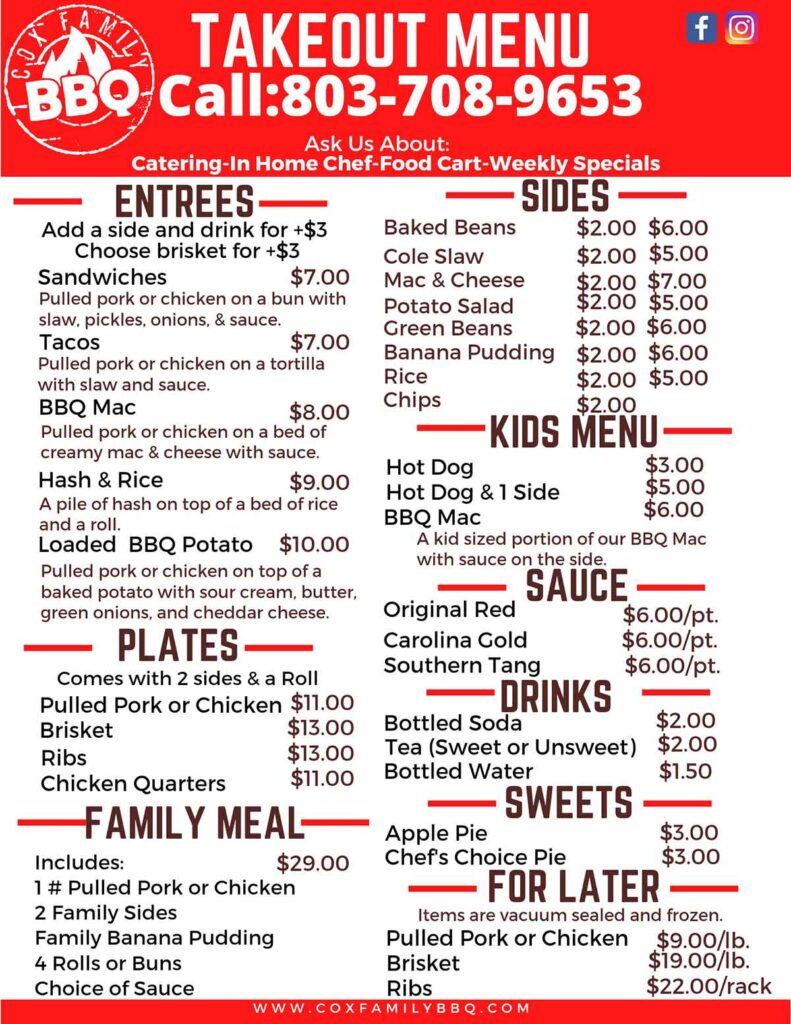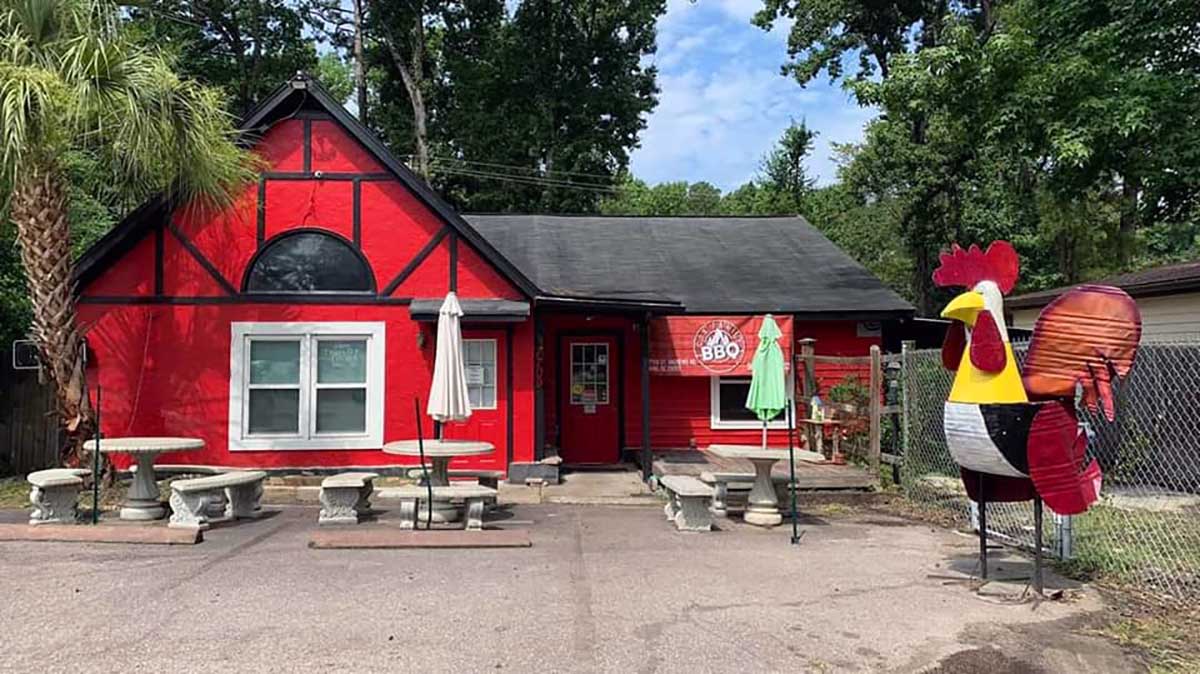 Cox Family BBQ
7709 Saint Andrews Rd.
Irmo,
SC
29063
| | |
| --- | --- |
| Monday | Closed |
| Tuesday | Closed |
| Wednesday | Closed |
| Thursday | |
| Friday | |
| Saturday | |
| Sunday | Closed |
Social Media
Review Sites
Features
Cards and Cash, Hash, Mustard Sauce, Light Tomato Sauce, Heavy Tomato Sauce