This post may contain affiliate links to Amazon or other vendors I trust. Please read my disclosure policy. As an Amazon affiliate, I earn from qualifying purchases.
Doko Smoke Barbeque is an award-winning competition barbecue cooking team and restaurant. We serve awesome barbeque. Eat-in or take-home. We also do catering.
Doko Smoke, owned and operated by Tony Crout, first opened its doors in 2014.
Tony is the pitmaster of the team, having competed on the competition barbecue circuit for multiple seasons. Doko Smoke first became involved in barbecuing through a cooking event in Ridgeway.
"We're big on the Ridge. We've been cooking there since 2001 and in 2013, we started getting really competitive with it. We opened a restaurant and then it's just snowballed from there," said Crout.
Today, you can enjoy Tony's competition-winning quality at Doko Smoke Barbeque on Main St. in Blythewood.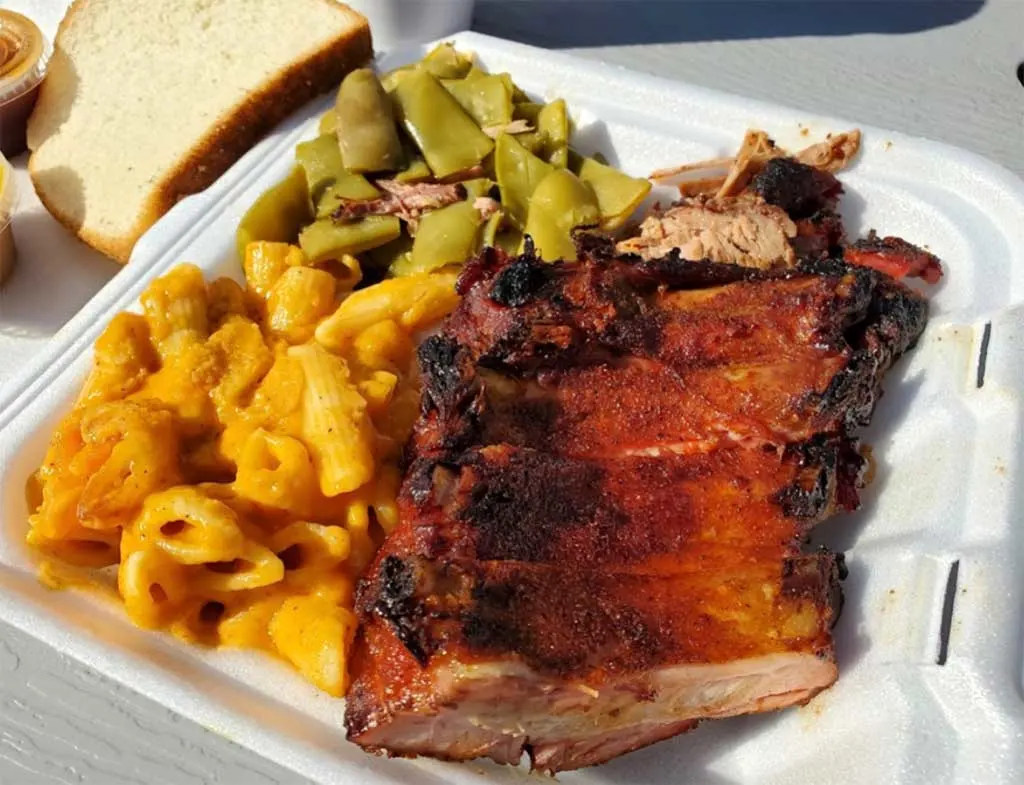 On the menu, there is a lot to like. You'll enjoy smoked pulled pork, baby back ribs, brisket, and chicken.
Sides include coleslaw, mac & cheese, green beans, baked beans, and more. Don't forget Doko's SC BBQ hash, which you can get as a side or as a "Meat" serving by the pint or quart.
They serve a mustard-and-vinegar-based hash from an old family recipe.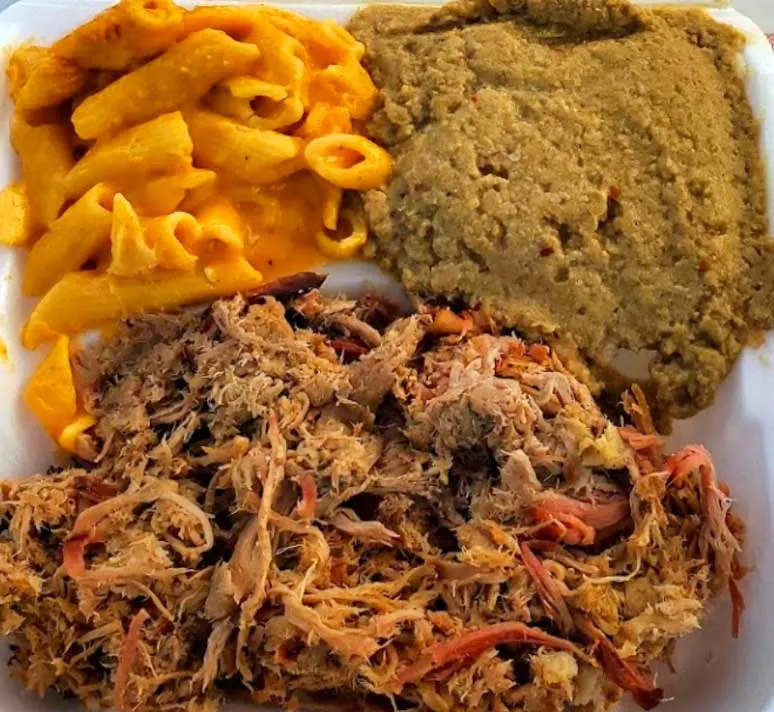 For dessert, enjoy a delicious banana pudding.
If you're on a Road Trip heading down Interstate 77, take Exit 27 toward Blythewood. Doko Smoke is less than a mile away.
Get to Know Doko Smoke Barbeque
What Folks Are Saying
Google's Local Guide Nicholas Harness found an authentic SC BBQ joint that he highly recommends:
Great food, and reasonably priced. They have a variety of smoked meats, and portions are large, where we will easily get at least two meals out of one serving. Meats and sauces are great.
I can be hit or miss on Carolina BBQ, but this place is awesome! We will become regular customers. Highly recommended.
Columbia resident Ron V had a lot to say in his review after more than one visit to Doko Smoke Barbeque.
Went here with our lunch group last Friday. There were five of us, and I'd told them how good the food was after I'd eaten here a week ago.
They were out of brisket on my first visit, so I figured the brisket must be excellent.
I ordered the two meat plate with two sides ($15). Selected brisket and ribs along with the green beans and baked beans as a side.
The brisket was very good, tender. The ribs were excellent.
I think I liked the pulled pork that I had last time a little better than the brisket, so I think I'll stick to the pulled pork next time. Both the bean dishes were great.
One of the guys is a big BBQ lover and he went pretty nuts over the taste of the pulled pork and ribs.
For example, he said he had eaten at Scotts BBQ in Charleston and Hemingway, which was supposed to be the best in SC, and he thought Doko's pulled pork was better!
Everyone enjoyed the food. They have about four different BBQ sauces, mustard-based, a brisket sauce, and two others. They are all good. I've had the brisket sauce on both of my visits.
Great place! Gotta try it.
---
Menu for Doko Smoke
Note: Menu prices and options are subject to change over time. Contact the restaurant for the most up-to-date information.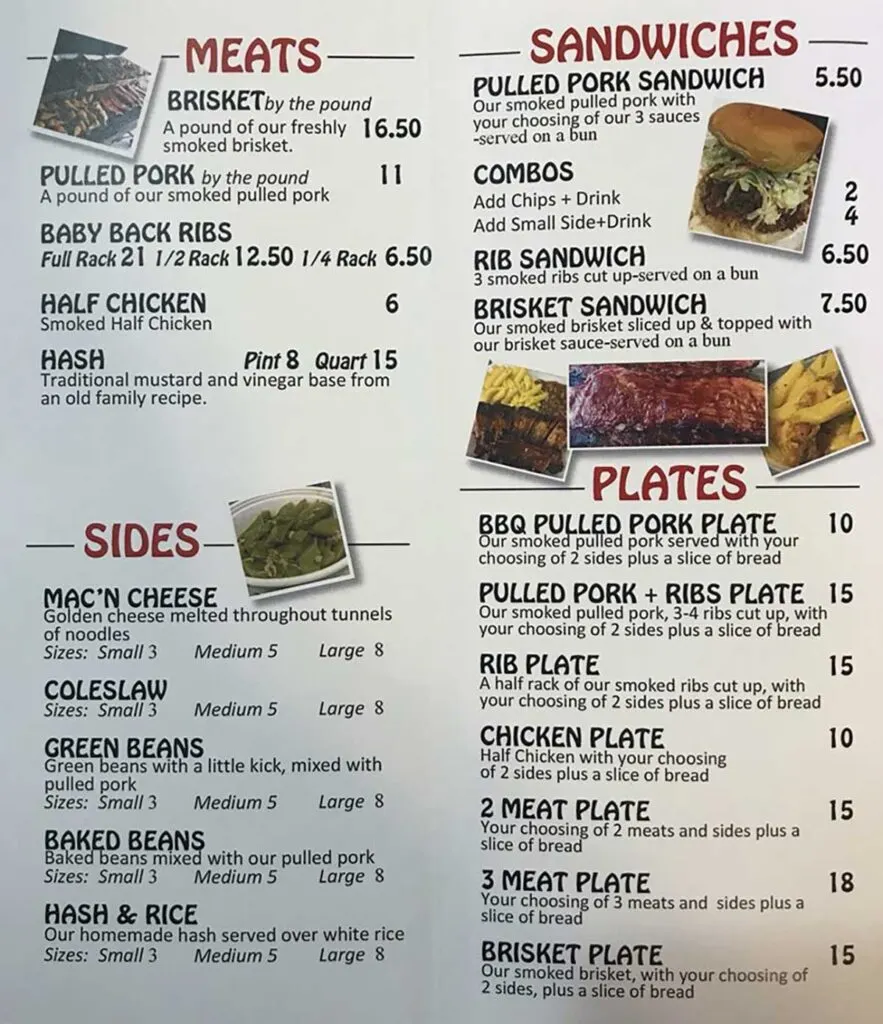 Location, Hours, Contact Info, and More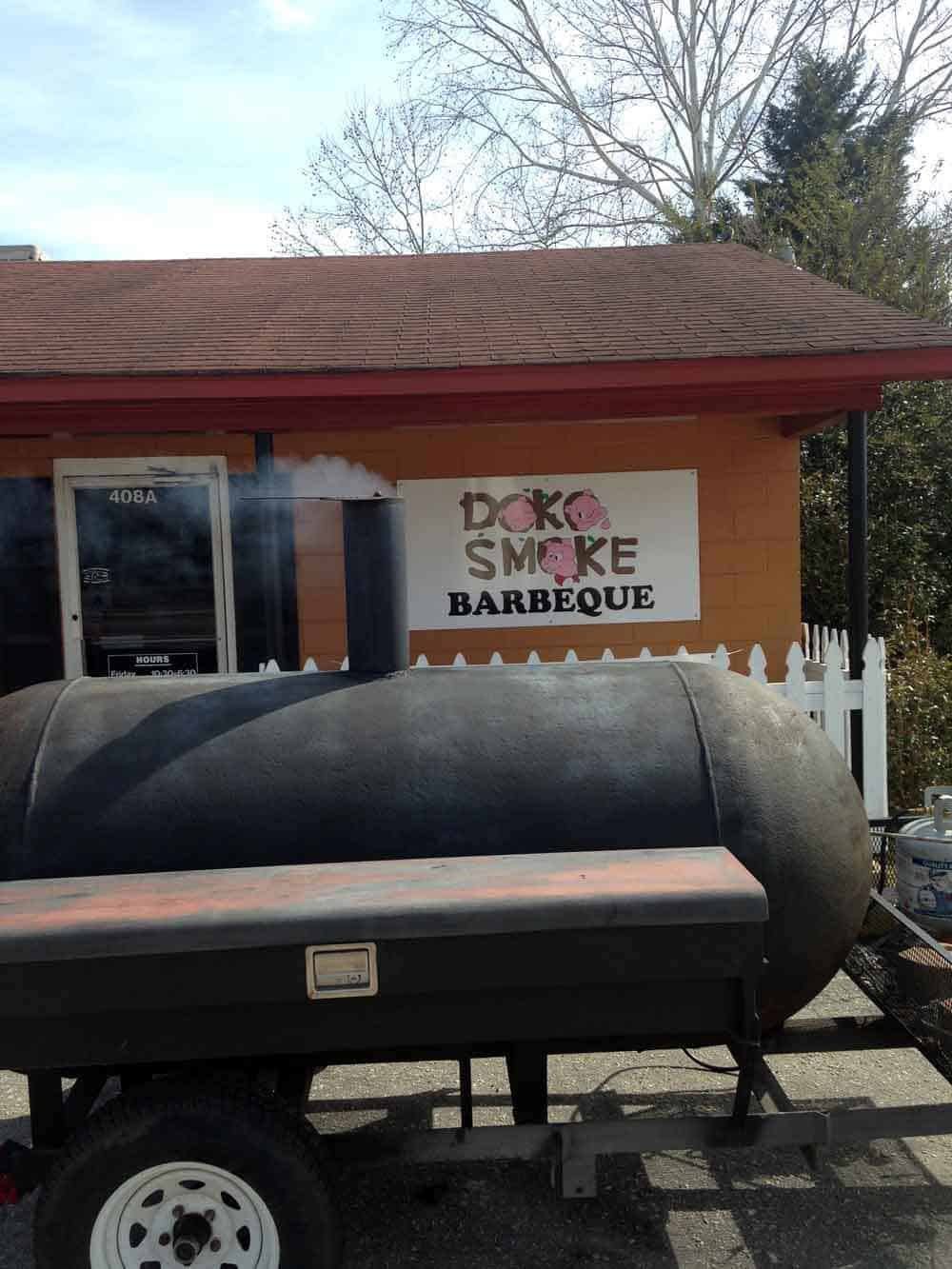 Map
Directions
Contact Doko Smoke Barbeque
408A Main St
Blythewood,
SC
29016
Hours of Operation
| | |
| --- | --- |
| Monday | Closed |
| Tuesday | Closed |
| Wednesday | Closed |
| Thursday | |
| Friday | |
| Saturday | |
| Sunday | Closed |
Review Sites
Features
Cards and Cash, Hash, Light Tomato Sauce, Mustard Sauce, Vinegar Pepper Sauce