This post may contain affiliate links to Amazon or other vendors I trust. Please read my disclosure policy. As an Amazon affiliate, I earn from qualifying purchases.
Smoke Signals
Nestled in the heart of Hilton Head Island, Forrest Fire BBQ stands out for its authenticity and Southern hospitality. Marrying time-honored traditions with contemporary flair, this gem is more than just a restaurant; it's a tribute to the deep-rooted heritage of barbecue.
Founded by local luminaries and led by a passionate pitmaster, Forrest Fire BBQ invites guests to embark on a flavorful journey, one where every bite tells a story. From the carefully wood-fired meats to the family recipes that grace the tables, Forrest Fire is a testament to the beauty of bringing people together through food.
Whether you're a longtime resident or a curious traveler, this is a place where everyone becomes part of the family, celebrating the rich tapestry of flavors that define the South.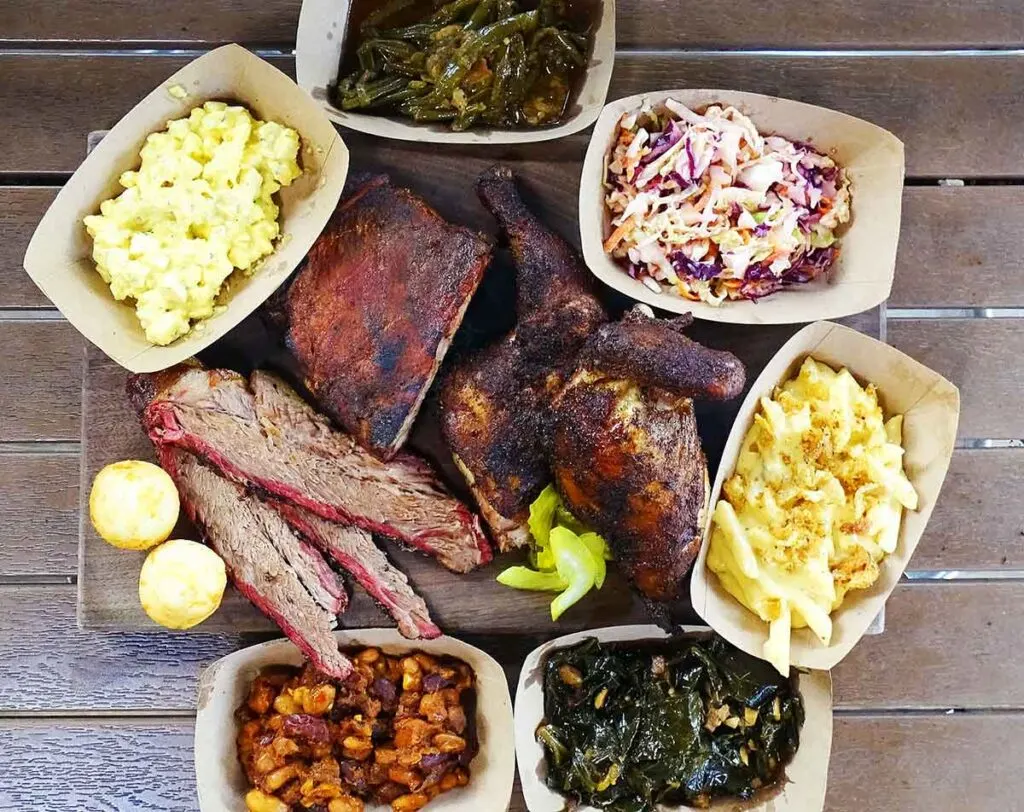 Origins
The concept was developed by local Hilton Head business luminaries JR Richardson and Lee Lucier, alongside pitmaster Scott Bodkin. The counter service restaurant focuses on wood-fired BBQ made in a time-honored tradition.
Everything from the brisket to the beans is carefully crafted utilizing the "slow & low" technique, resulting in a mouthwatering menu of Southern favorites.
The meat offerings change daily but will regularly include smoked chicken, spare ribs, pulled pork, and brisket.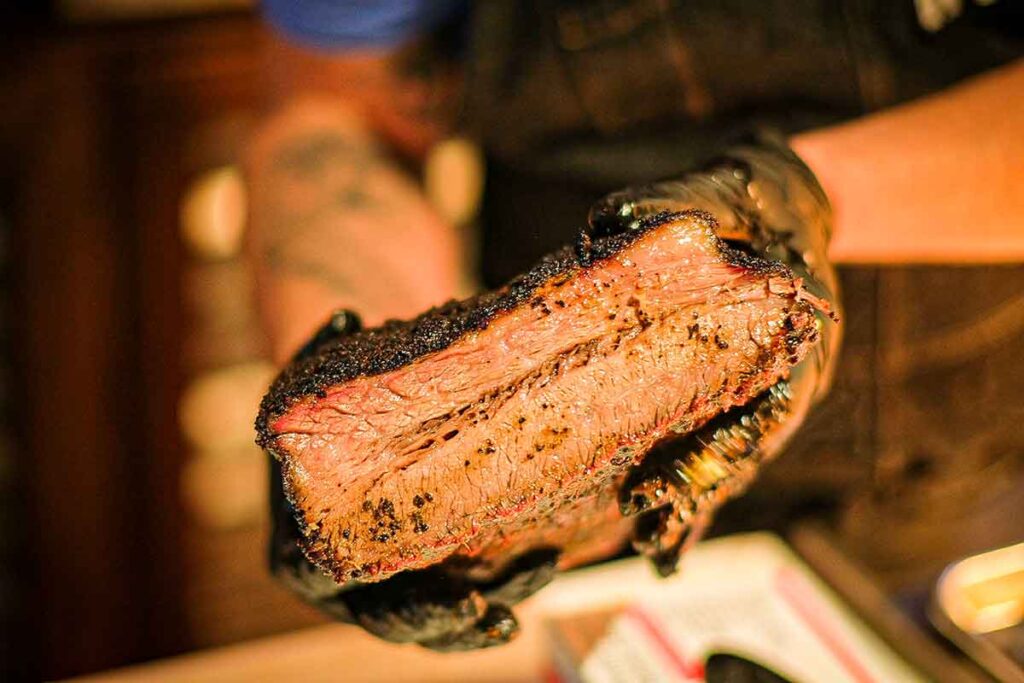 Signature Dishes and Unconventional Twists
The Fixins' menu features elevated traditional BBQ sides like mac n cheese topped with housemade cracklin, called "Crack-Mac," smoked egg salad, collard greens, and housemade pickles using Bodkin's grandmother's recipe.
On the sweeter side of the menu, Forrest Fire offers delicious yet unconventional items like birthday cake (because why can't you have it more than once a year), personal pies, and country jello molds with "church potluck vibes."
While hash, a SC BBQ original, doesn't always grace the menu, it often shows up as a featured dish. Check their social media sites for details.
Family at Heart of Forrest Fire
Chef and pitmaster Scott Forrest Bodkin, originally from Lexington, Kentucky, takes pride in putting a unique spin on the barbecue menu.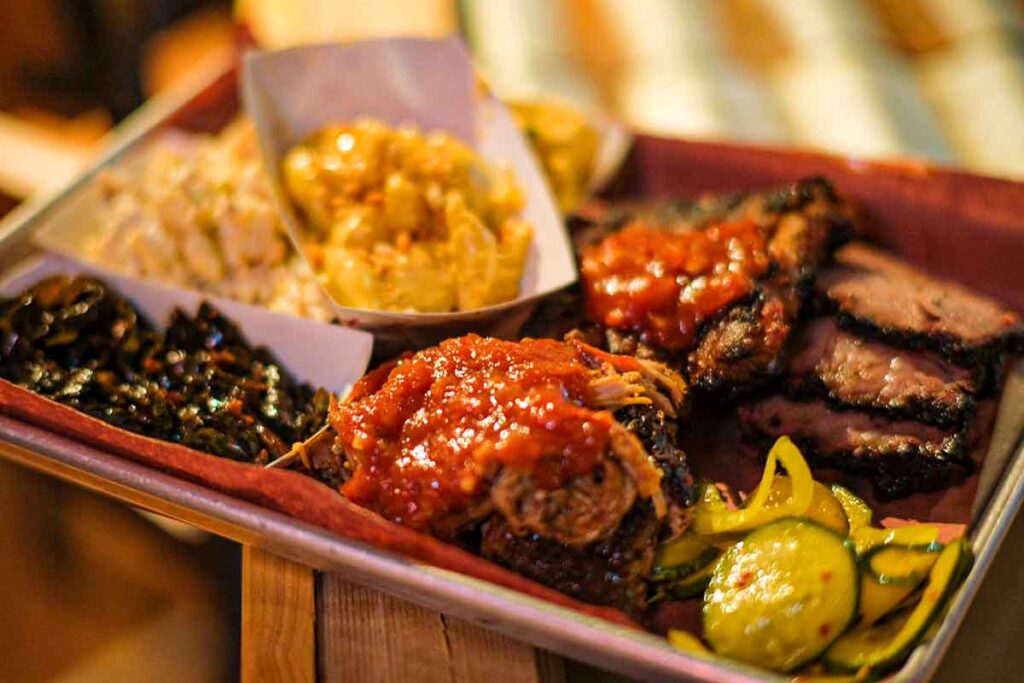 Adapting his grandmother's red barbecue sauce recipe, Bodkin has reimagined traditional dishes, ensuring each carries his signature touch. The red sauce, infused with chunky onions, tarragon vinegar, and bay leaves, evokes memories of home for Bodkin.
Mouth-watering cuisine aside, Forrest Fire's focus is "family." Scott Forrest Bodkin, still a Kentucky boy at heart, started his career at the fabled Seelbach Hotel before coming to the Lowcountry over 13 years ago.
His career has taken him through fine dining, high-end hotel service, ala carte, and private clubs. However, the calling of his familial BBQ roots pulled at his culinary passion.
"Forrest Fire allows me to reconnect with recipes and BBQ methods passed down through generations of my family," says Bodkin. "Getting to share that tradition with my Hilton Head family has always been a tremendous pleasure."
A Glimpse into Hilton Head's History
Family ties are also present in the cozy rustic interior of Forrest Fire.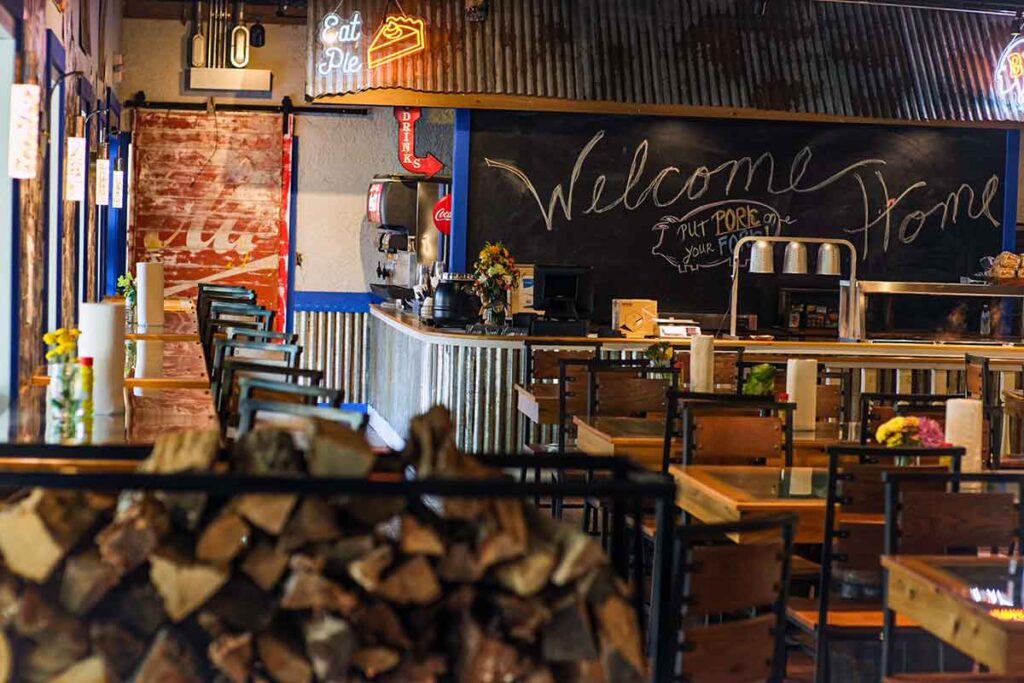 Black and white family photos festoon the walls and provide a look back at Hilton Head's history through, one of its first families, the Richardsons.
Owner JR Richardson (The Richardson Group, South Carolina Yacht Club, Colingy Plaza) comments, "65+ years ago, my family built the first grocery store on Hilton Head Island on the land that would grow to become Coligny Plaza. Seeing my family's photos also shows the history of our Island.
"We're proud to have been able to participate in Hilton Head's development and hope that Forrest Fire is another wonderful contribution to our community."
Visit Forrest Fire BBQ
Forrest Fire BBQ is located at 1 N Forest Beach Dr, Hilton Head Island in Coligny Plaza next to FISH Casual Coastal Seafood.
They are open Tuesday-Sunday from 12:00 pm until they are sold out, or 9:00 pm. They feature a full bar, wine, beer, and a large variety of Bourbons focusing on small-batch producers. Indoor and outdoor seating is available, as well as, carryout and (coming soon) delivery.
You can learn more about all of Forrest Fire's offerings at forrestfirehhi.com and on Facebook and Instagram @forrestfirehhi.
What Folks Are Saying
Google Review
Among the many Google Reviews, reviewer John Richardson
Clearly, Scott Bodkin knows what he is doing. This Lexington Kentucky native knows good BBQ.
Though all of his meats could use a bit more care in trimming the fat, the taste and tenderness is equal to or better than anyone else around.
His sides are incredible. The collards are probably the best I have ever had and I have lived in the deep south for over 50 years. His homemade pickles were outstanding.
His "Kentucky Black" sauce was unique to our taste. We loved it.
There are some really great BBQ places in NC, SC, GA, and Alabama but now we have one right here in Hilton Head. Keep up the great work Scott!! We will be back again next week.
Facebook Review
Over on Facebook, Alexandra Persechino
The BEST THING EVER. That's the most fun my mouth has ever had. PHENOMENAL!!!!!!
Honestly, everyone was the most welcoming lovely, and friendly people there. I am a Brit and I have never had southern bbq food before and Scott sorted us RIGHT out.
Would highly highly recommend if you're in the area! (Even if you're not stop by)!!!!!!!!
Menu for Forrest Fire BBQ
Note: Menu prices and options are subject to change over time. Contact the restaurant for the most up-to-date information.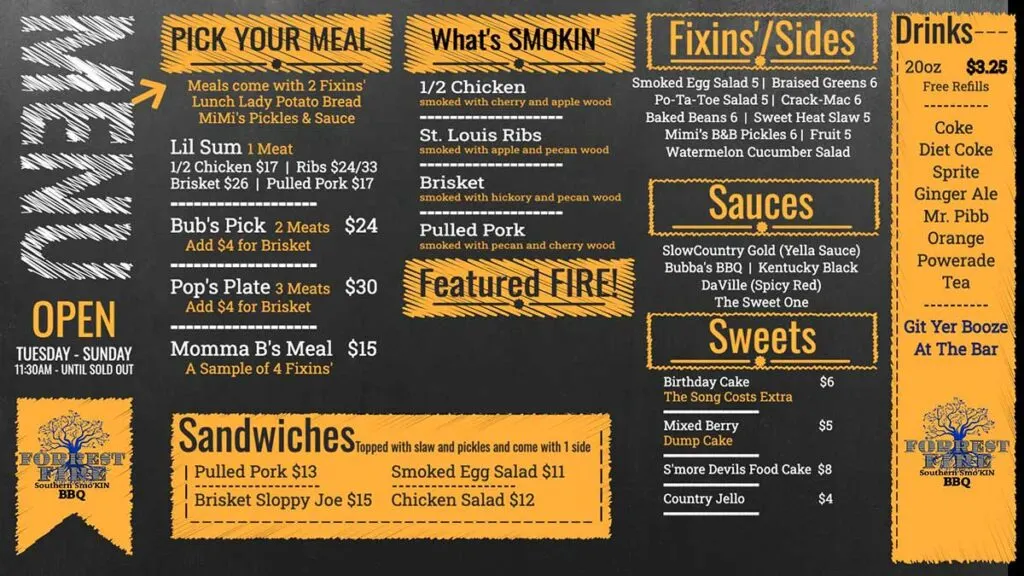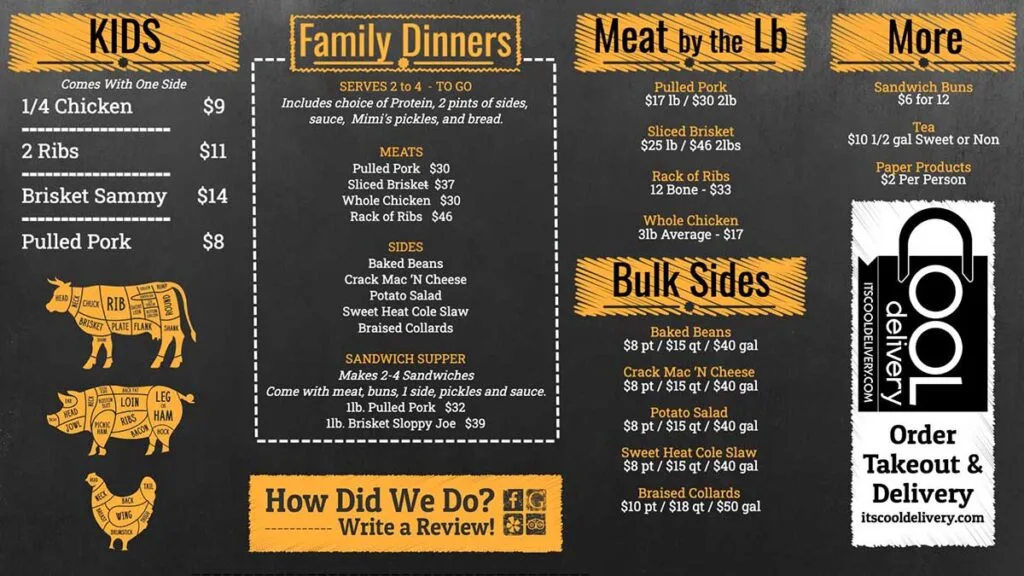 Location, Hours, Contact Info, and More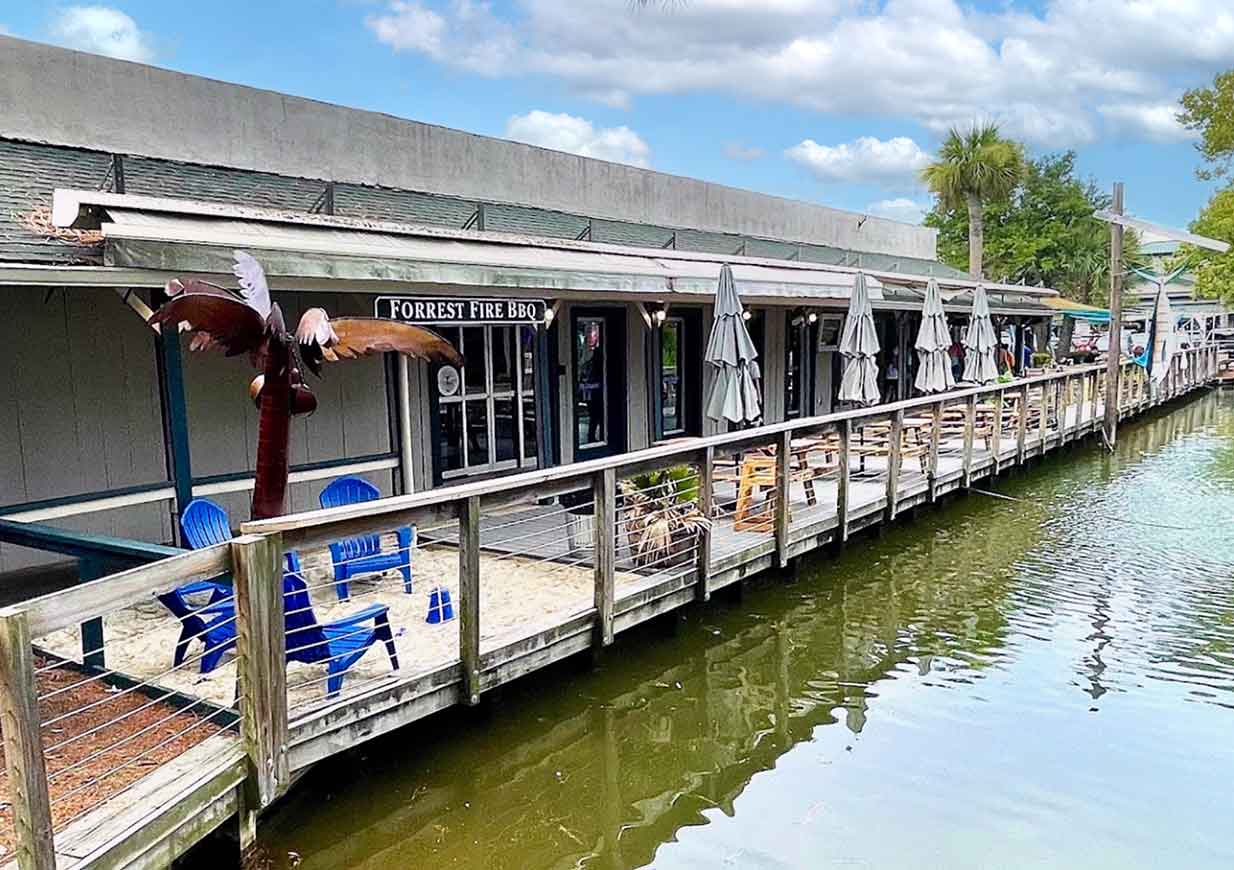 Map
Directions
Contact Forrest Fire BBQ
1 N Forest Beach Dr
Coligny Plaza Shopping Center
Hilton Head Island,
SC
29928
Hours of Operation
| | |
| --- | --- |
| Monday | Closed |
| Tuesday | |
| Wednesday | |
| Thursday | |
| Friday | |
| Saturday | |
| Sunday | |
Review Sites
Features
Cards and Cash, Heavy Tomato Sauce, Light Tomato Sauce, Mustard Sauce, White Sauce