The Southern Belly on Harden St.***Permanently Closed***
This post may contain affiliate links to Amazon or other vendors I trust. Please read my disclosure policy. As an Amazon affiliate, I earn from qualifying purchases.
The Southern Belly BBQ: "Ad astra per alia porci"
The Southern Belly is a barbecue sandwich joint located on Harden St. Their mission is simple: to make the world's best BBQ sandwiches.
Taking a different approach from other BBQ joints, pretty much all we do is make amazing sandwiches. We uniquely build each of our seven sandwiches, pairing each with a variety of toppings.
We serve each with a side of Lay's original chips, coleslaw, and one of our many made-from-scratch dipping sauces.
In addition, we cater and we do a lot more than sandwiches and barbecue.
So, if it's southern comfort food that you're looking for, we would love to help you with your catering needs.
In short, we put a whole new spin on barbecue: new recipes, new sauces, new seasonings, and new exciting toppings and sides.
Barbecue Unleashed!
If you're on a Road Trip heading through Columbia or just in the area, The Southern Belly BBQ on Harden St. is worth the stop.
(By the way "ad astra per alia porci" translates as "to the stars on the wings of a pig," but you Steinbeck fans probably already knew that.)
Get to Know The Southern Belly
What Folks are Saying about The Southern Belly BBQ on Harden St.
Google Review
Google's Local Guide who goes by the pen name 360 Kinetix had a lot to say in this Google Review of The Southern Belly BBQ:
Some of the best pulled pork in Columbia, hands down.
I first became a fan of this restaurant when they were only operating at their old location on Rosewood Drive and decided it was time to write a review. Since then, I was only pleasantly surprised that they were able to open 2 new locations around the Columbia area (now closed).
The menu is simple; a selection of mouth-watering slow-cooked pull pork sandwiches with practically any combination of unique toppings including jalapenos, roasted red peppers, pineapple, bacon banana peppers, and more.
The sandwiches are a creative and fresh take on the classic pulled pork sandwich. Each is delicious and with their own homemade sauce designed to fully complement the toppings and/or "theme" of the sandwich.
Choices of sides are coleslaw, chips, or fries. Simple and delicious, The Southern Belly BBQ is sure to be a staple of Columbia for a long time.
Yelp Review
Over on Yelp, Columbia local Van P has tried much of the menu and enjoyed it all at The Southern Belly BBQ on Harden St:
Southern Belly BBQ is one of my favorite barbecue joints. As many reviews have already stated, Southern Belly BBQ is not a traditional barbecue place.
It serves pulled pork sandwiches in a variety of different ways with a variety of different sauces. All sandwiches are also served with sides of chips and slaw.
I have absolutely loved everything I have tried thus far. It does a great job of satisfying both my BBQ and sandwich itches!
The sandwiches are definitely enough for one, but if you are particularly hungry, you can "Wookie-size" your sandwich.
Located around Five Points, there is plenty of street parking available as well as lot parking if you don't mind a bit of a walk. The restaurant is a bit small, but the ambiance is nice and dive-y. It can get quite loud.
Service has always been great. I definitely recommend this place to anyone wanting a satisfying BBQ sandwich.
---
Location, Hours, Contact Info, and More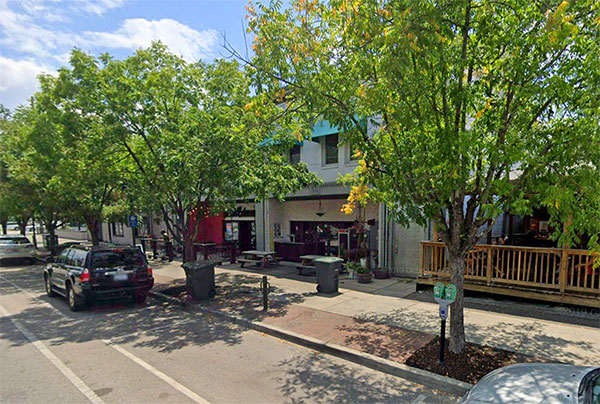 Map
Directions
Contact The Southern Belly on Harden St.***Permanently Closed***
819 Harden St
Columbia,
SC
29205
Hours of Operation
| | |
| --- | --- |
| Monday | |
| Tuesday | |
| Wednesday | |
| Thursday | |
| Friday | |
| Saturday | |
| Sunday | |
Review Sites
Features
Cards and Cash, Heavy Tomato Sauce, Light Tomato Sauce, Mustard Sauce, Vinegar Pepper Sauce