Black Wood Smokehouse ***Permanently Closed***
***Permanently Closed***
The dream that became Black Wood Smokehouse began in 1995 for Joseph Jacobson. This was when he cleared tables at Charleston's iconic Med Deli. Little did Jacobson realize how fate has a way of bringing us back home.
Ironically, Jacobson's new venture opens in the shadow of the place he first started in the industry. Med Deli stood in the very same shopping center.
"In my mind, I would imagine resurrecting the original Med Deli," Jacobson said. "It was the first place I remember being served a mesclun salad. I still have a roll of the original paper they used to cover the tables."
As you can see, Chef Joseph Jacobson worked his way up through the ranks in the food & beverage industry. He gained experience which drove his dedication and passion.
Joseph's wife and partner, Allison Jacobson, did as well. She grew up on nearby Edisto Island. She shares an equal passion for the industry. From scheduling catered events to managing fine dining restaurants, Allison honed her skills over the years. She now stands alongside her husband as co-creator of Black Wood Smokehouse.
"Our goal is to have a warm, inviting atmosphere and service with a locally-sourced, quality product," Allison.
"To succeed we have to be more than a smokehouse," Jacobson followed. "We cater to what the neighborhood wants."
Allison adds, "We kind of shocked the area by doing something unexpected in a strip mall." Indeed, the smokehouse stands out alongside a grocery store, a shoe shop, and a jeweler, among others. Don't let the company fool you.
On the Menu at Black Wood Smokehouse
Black Wood Smokehouse features seasonal produce and seafood. They emphasize locally sourced items from the Charleston area. Chef Jacobson brings to the table his love of smoked items, including pork, fish, vegetables, and everything in-between. The brisket is exceptional. The sauces are worth taking a road trip to enjoy.
In addition, beverage director Remington Baird, created cocktails to echo Jacobson's inventive menu. Baird features house-made cocktails, along with hand-selected beer and wine collection. The drink menu is complete and well crafted.
"We hand-make all our juices and mixes with produce from Charleston farms," Baird said. "Nine of our eleven on-tap beers are from local breweries. We carry spirits from local distilleries, such as Southern Dixie Vodka, Revival Bourbon and Striped Pig Rum."
The difference is clear. From the food to the beverages, what is offered here is special. Take a look for yourself:
Get to know Chef Jacobson and Black Wood Smokehouse
https://youtu.be/5FSKTj9dc5I
---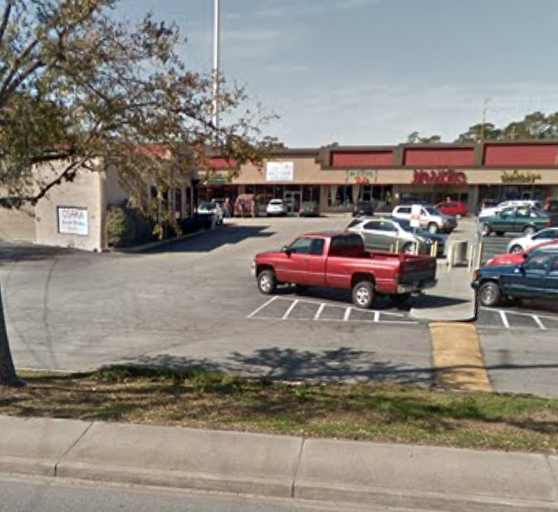 Black Wood Smokehouse ***Permanently Closed***
90 FOLLY ROAD
CHARLESTON,
SC
29407
| | |
| --- | --- |
| Monday | |
| Tuesday | |
| Wednesday | |
| Thursday | |
| Friday | |
| Saturday | |
| Sunday | |
Review Sites
Features
Cards and Cash, Hash, Mustard Sauce, Vinegar Pepper Sauce