Little Pigs Bar-B-Q of Greenville
This post may contain links from which I earn a commission. Please read my disclosure policy. As an Amazon affiliate, I earn from qualifying purchases.
Little Pigs Bar-B-Q of Greenville is the original Little Pigs BBQ. They have been "proudly serving Greenville since 1959."
For six decades, Little Pigs has stood the test of time and even today remains one of Greenville's most enduring restaurants.
Clearly, a restaurant doesn't survive for 60 years without offering quality food and friendly service.
Little Pigs Bar-B-Q of Greenville is just such a place. A place where friendly faces and warm service complement pit-cooked barbecue and homemade sides.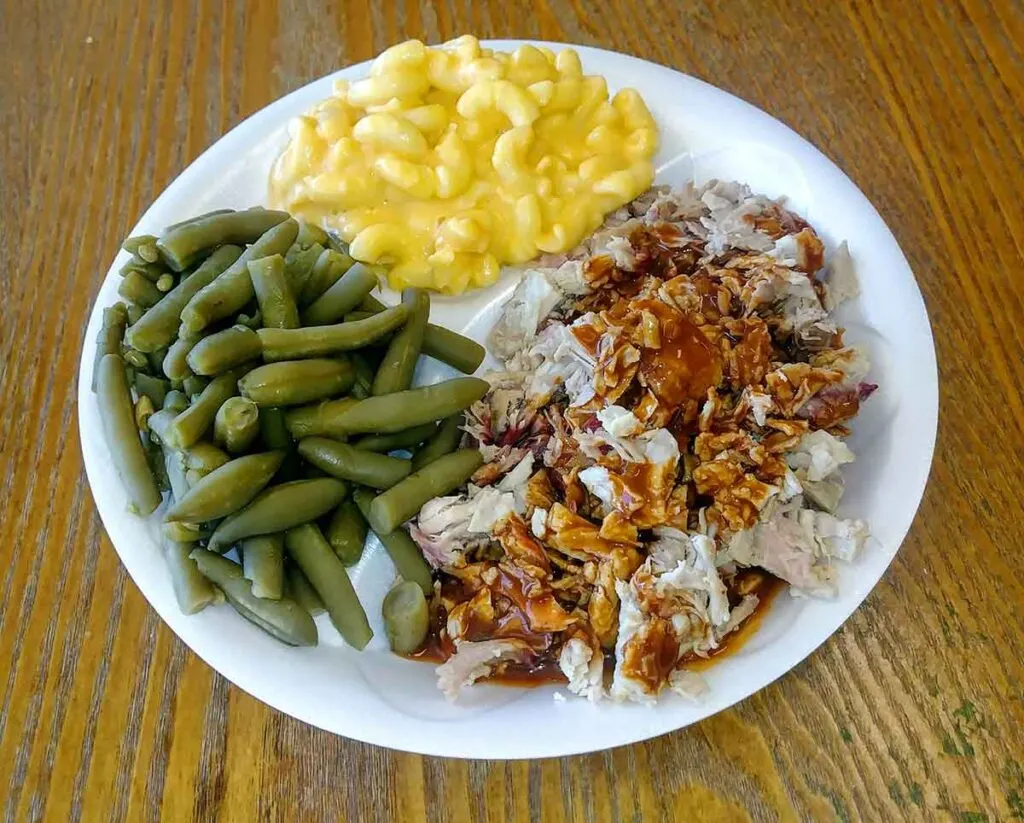 On the menu, you will find delicious chopped pork and chicken. Little Pigs serves their barbecued meats on regular or jumbo sandwiches or by the plate.
There is even a combo chicken and pork plate option. Plates include two sides of your choice.
If you or someone in your party finds themselves in the mood for something other than BBQ, Little Pigs Bar-B-Q of Greenville offers other options. Hamburger or cheeseburger plates and sandwiches are available. Also, Little Pigs offers chicken fingers and corn dogs.
On Wednesday through Friday, you can order their special, ribs!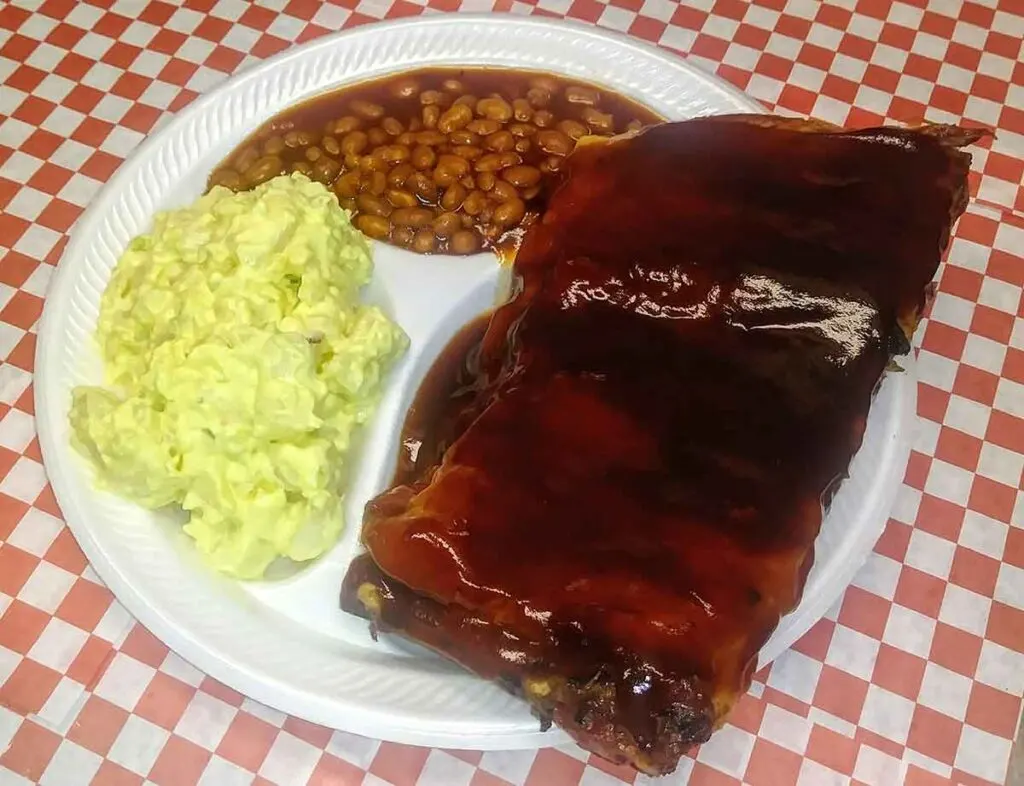 Pick from the six-rib option or the full rack of ribs. The rib plate also offers your choice of two sides.
As for those sides, Little Pigs Bar-B-Q of Greenville offers at least a dozen options. SC BBQ classics such as baked beans, coleslaw, hush puppies, and sweet potato casserole dot the menu.
And don't forget Little Pigs' warm and meaty Brunswick stew. Plus, they offer mac & cheese, fries, onion rings, potato salad, and more.
They provide a kid's menu, bulk carry-out, and catering options as well.
If you're on a Road Trip traveling on Interstate 85, hop off on 185 at Exit 42 and Little Pigs Bar-B-Q of Greenville is under 4 miles away.
What Folks are Saying about Little Pigs Bar-B-Q of Greenville
Google Reviews
Firstly, Google reviewer Zack Hart, who lives nearby, stops into Little Pigs Bar-B-Q of Greenville regularly.
I've lived fairly close over the past two years and have been several times. It's your classic upstate SC mom-and-pop BBQ joint. No bells or whistles or surprises.
I've never had a bad experience and the food is consistent while being reasonably priced.
In addition, Google's Local Guide Ryan Lollis clearly enjoyed his visit as he wrote in his Google review:
The food was so good and the man working was as kind and accommodating as anyone could be. I'll definitely be coming back often.
TripAdvisor Review
Over on TripAdvisor, Greenville resident "JGWisdom" writes about the "Old Greenville Standby" Little Pigs Bar-B-Q of Greenville:
We've been coming to this BBQ restaurant, I believe the original, for at least 40 years. It never changes.
In short, get the jumbo chopped pork sandwich with slaw. Uncomplicated and good eating.
Menu for Little Pigs BBQ on Mills Ave.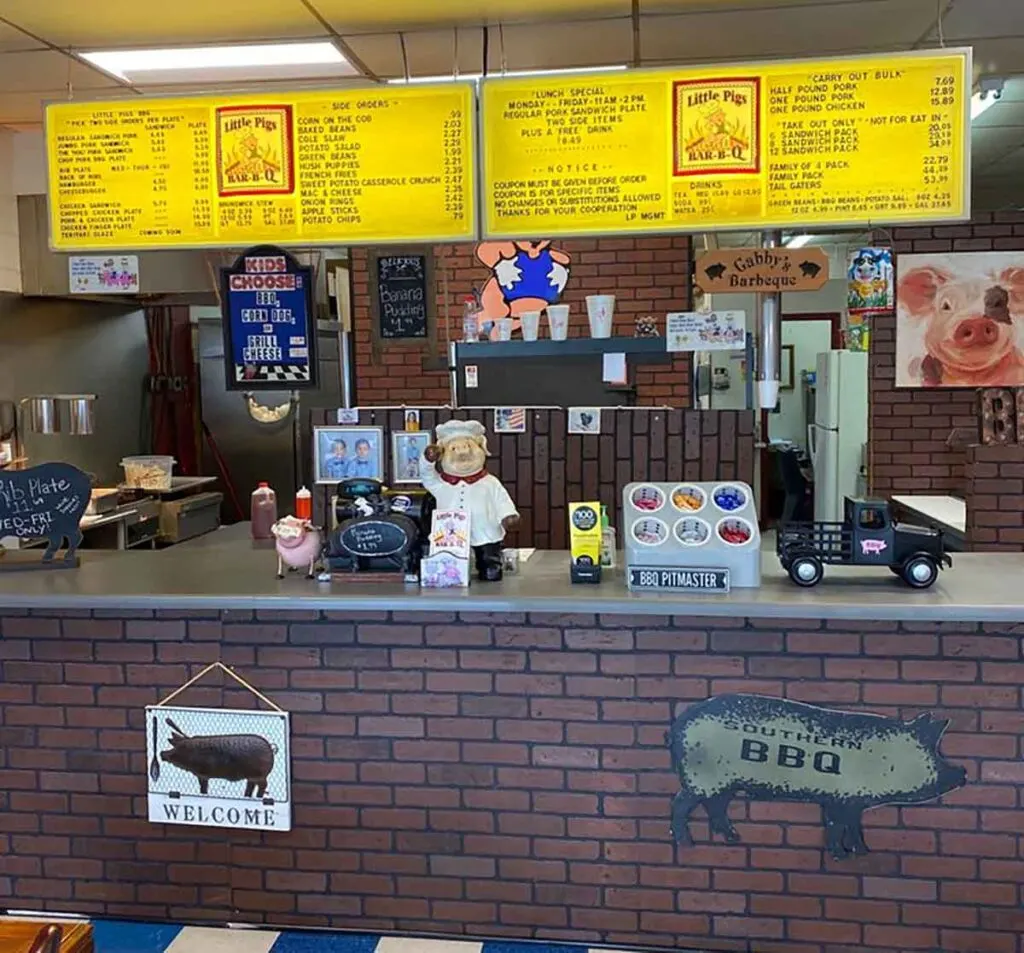 Location, Hours, Contact Info, and More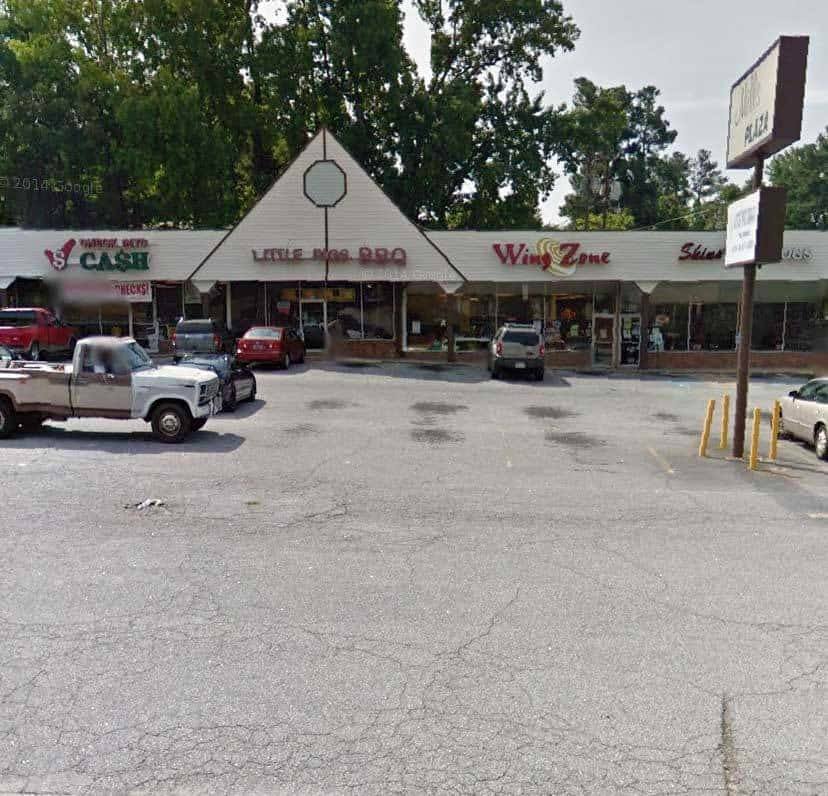 Map
Directions
Contact Little Pigs Bar-B-Q of Greenville
522 Mills Avenue
Greenville,
SC
29605
Hours of Operation
| | |
| --- | --- |
| Monday | |
| Tuesday | |
| Wednesday | |
| Thursday | |
| Friday | |
| Saturday | |
| Sunday | Closed |
Social Media
Review Sites
Features
Cards and Cash, Heavy Tomato Sauce, Mustard Sauce