Little Pigs BBQ of Pine Street
This post may contain links from which I earn a commission. Please read my disclosure policy. As an Amazon affiliate, I earn from qualifying purchases.
Little Pigs BBQ of Pine Street serves the Best BBQ in town ! We also have many other items on our menu that you won't regret trying !
Prior to opening Little Pigs BBQ of Pine Street, owners Sam and Pam Huffling spent 12 years serving barbecue sandwiches and plates out of their Highway 9 location in Boiling Springs. In fact, the Hufflings opened a second location in Lyman about two years ago, making Pine Street their third location.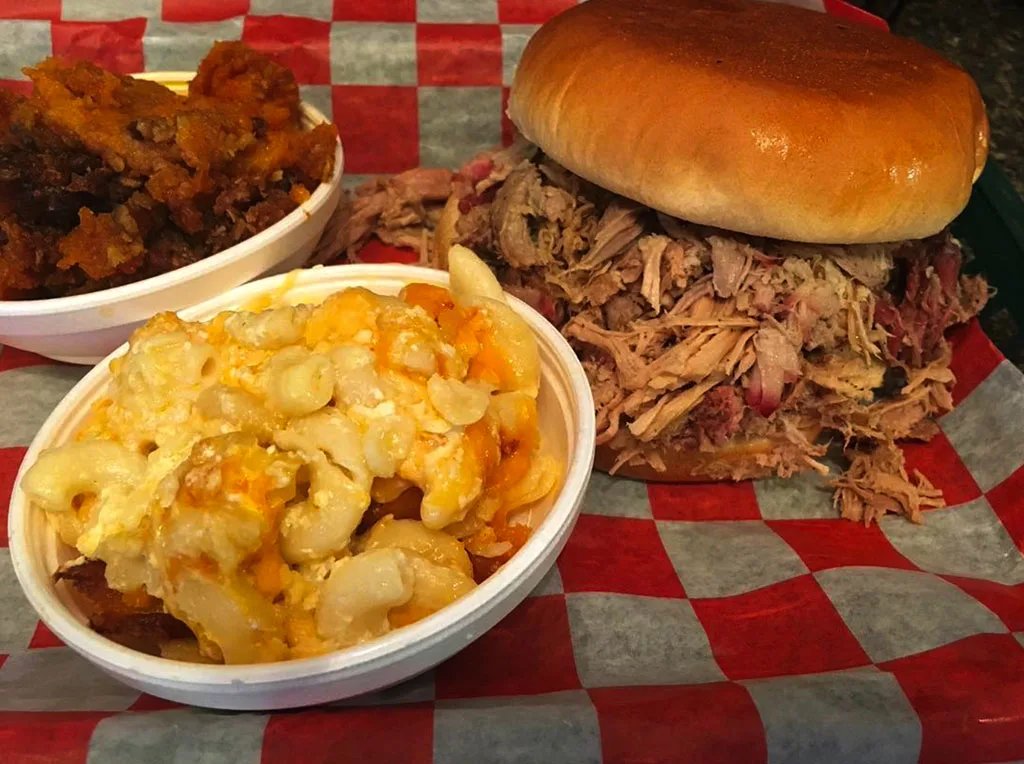 And yet another Little Pigs could once be found on W.O. Ezell Boulevard in Spartanburg. Sam Huffling's nephew owned that one, but it has since closed.
While the Hufflings' other restaurants sit in rented spaces, Little Pigs BBQ of Pine Street marks a change. Pam and Sam now own the South Pine Street building.
"We pretty much refurbished all the tables and chairs and are working on doing some kitchen remodeling now," she said prior to the opening.
They gutted the previous restaurant's dining room and installed new walls along with new bathrooms and floors, Huffling said.
The building is across from Morningside Baptist Church and connects to the Mary Black Rail Trail through the back parking lot.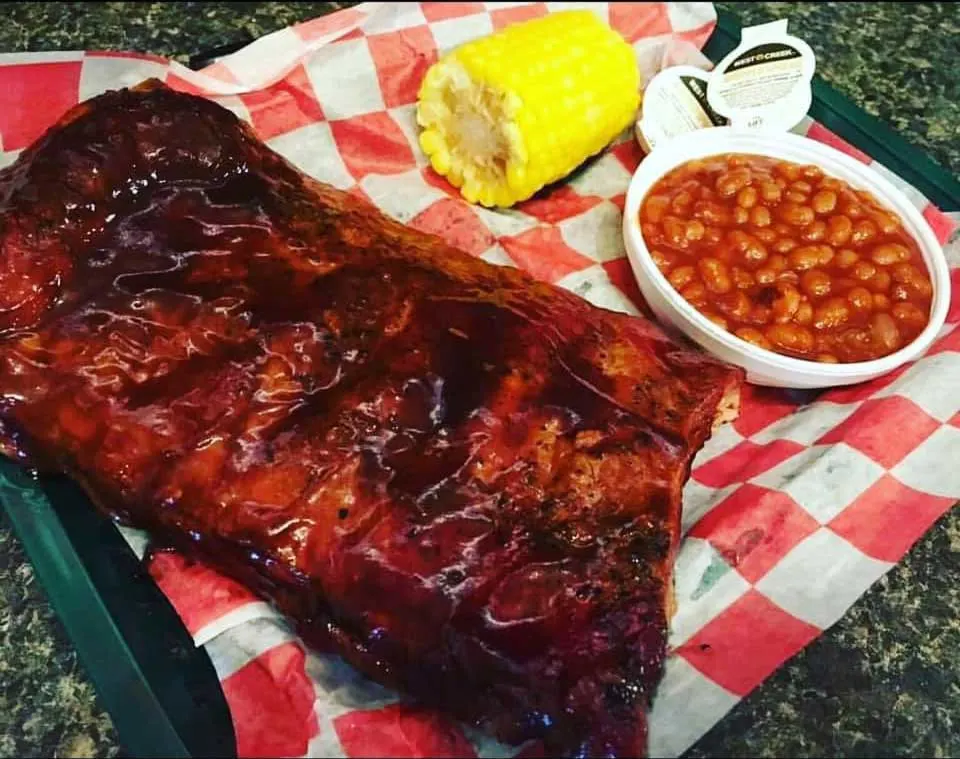 Little Pigs of Pine Street sits less than seven miles from Interstate 85 from Exit 72 and about the same distance from Interstate 26 if you take Exit 22. So if you're planning an SC BBQ Road Trip or just happen to be in the area, Little Pigs is worth the detour.
What Folks are Saying about Little Pigs BBQ of Pine Street
Google Review
Among the many Google Reviews, Local Guide Ryan Keith has tried BBQ around the US and came away impressed with Little Pigs of Pine St:
I've eaten pulled pork BBQ all over the country, and I'm pretty critical of it too. Made a spur-of-the-moment stop at this little joint not expecting much, but I was surprisingly very impressed!
Little Pigs BBQ probably ranks third on my list for best BBQ I've ever had behind Lexington BBQ (Lexington, NC) and Oklahoma Joes (Kansas City, MO).
The smoke on the pulled pork was perfect, and the meat succulent! When you add on their hot bbq sauce, it is everything BBQ is supposed to be!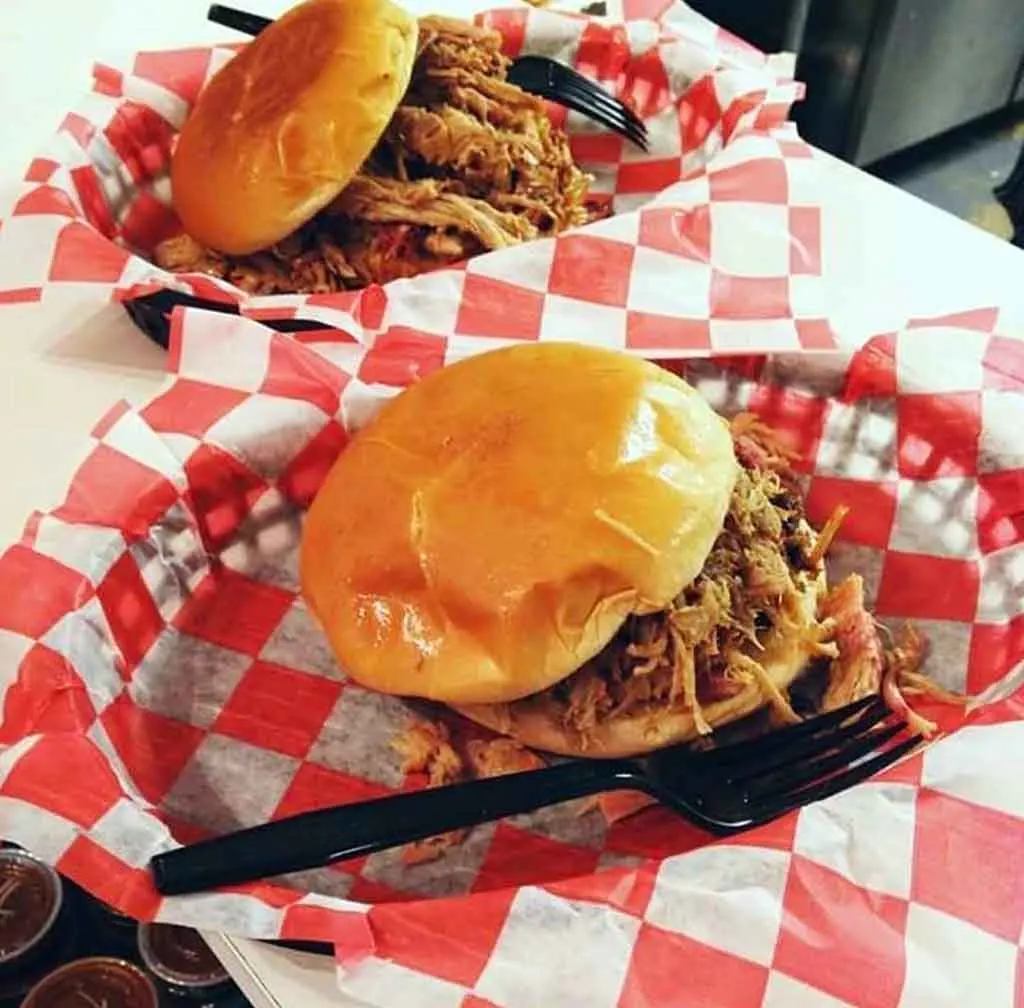 So happy I made the stop, and all the restaurant staff were so friendly! A tad on the pricier side, but not terrible. Definitely will be coming back when I'm in Spartanburg again.
Yelp Review
Over on Yelp, Wyatt T. feared the worst and left both full and inspired:
I came in while there were only 4 other people who had eaten already. I watched 45 people pour into that restaurant, now I knew my food was going to be slow, but I did not expect was to get proven wrong.
A holy cow was harvested and smoked to perfection served so soft I cut it in half with plastic silverware and just slid the meat off the bones.
One server on the floor Mrs. Haley took care of all 45 people (by herself!!) as they came in, overwhelmed but didn't stop smiling nor lost her manners for a second. The specials are on the table so unless you can't read it should be easy figuring prices out.
Honestly, I've worked in a kitchen for four years now, (I'm 21) and have never been more .. just satisfied I left full, happy, and wholesome.
You guys are all my rockstars!!!!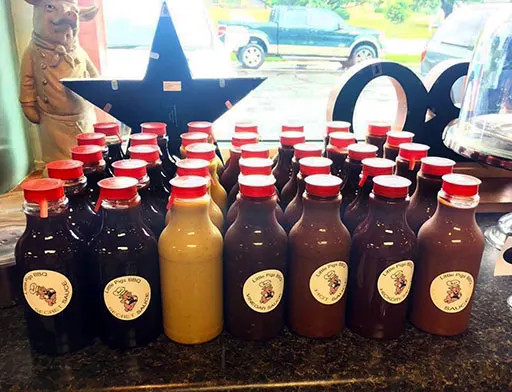 Menu for Little Pigs BBQ of Pine Street
Note: Menu prices and options are subject to change over time. Contact the restaurant for the most up-to-date information.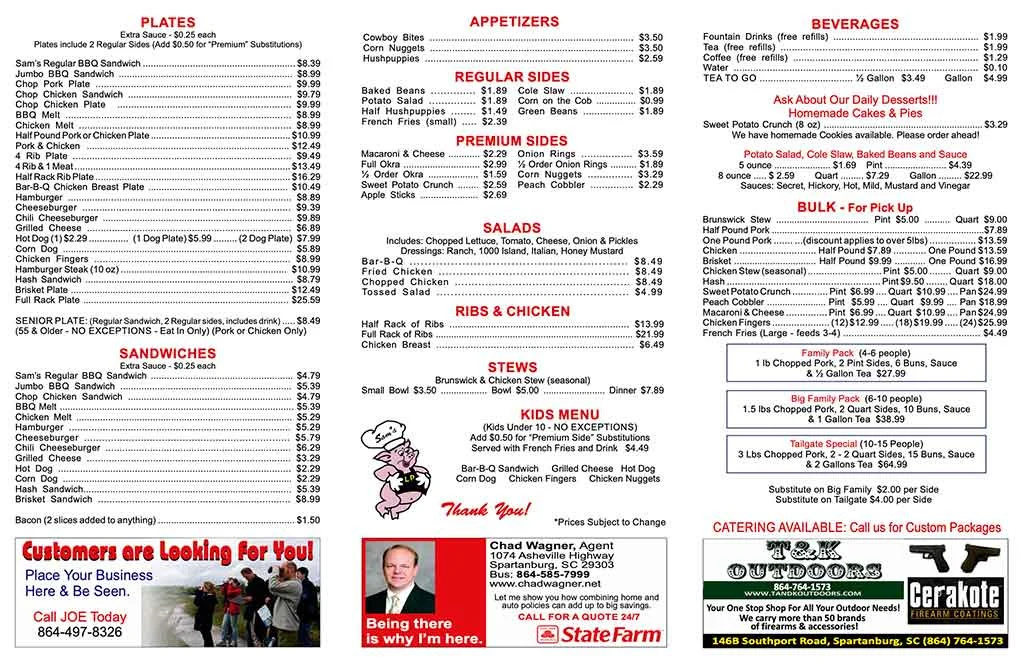 ---
Location, Hours, Contact Info, and More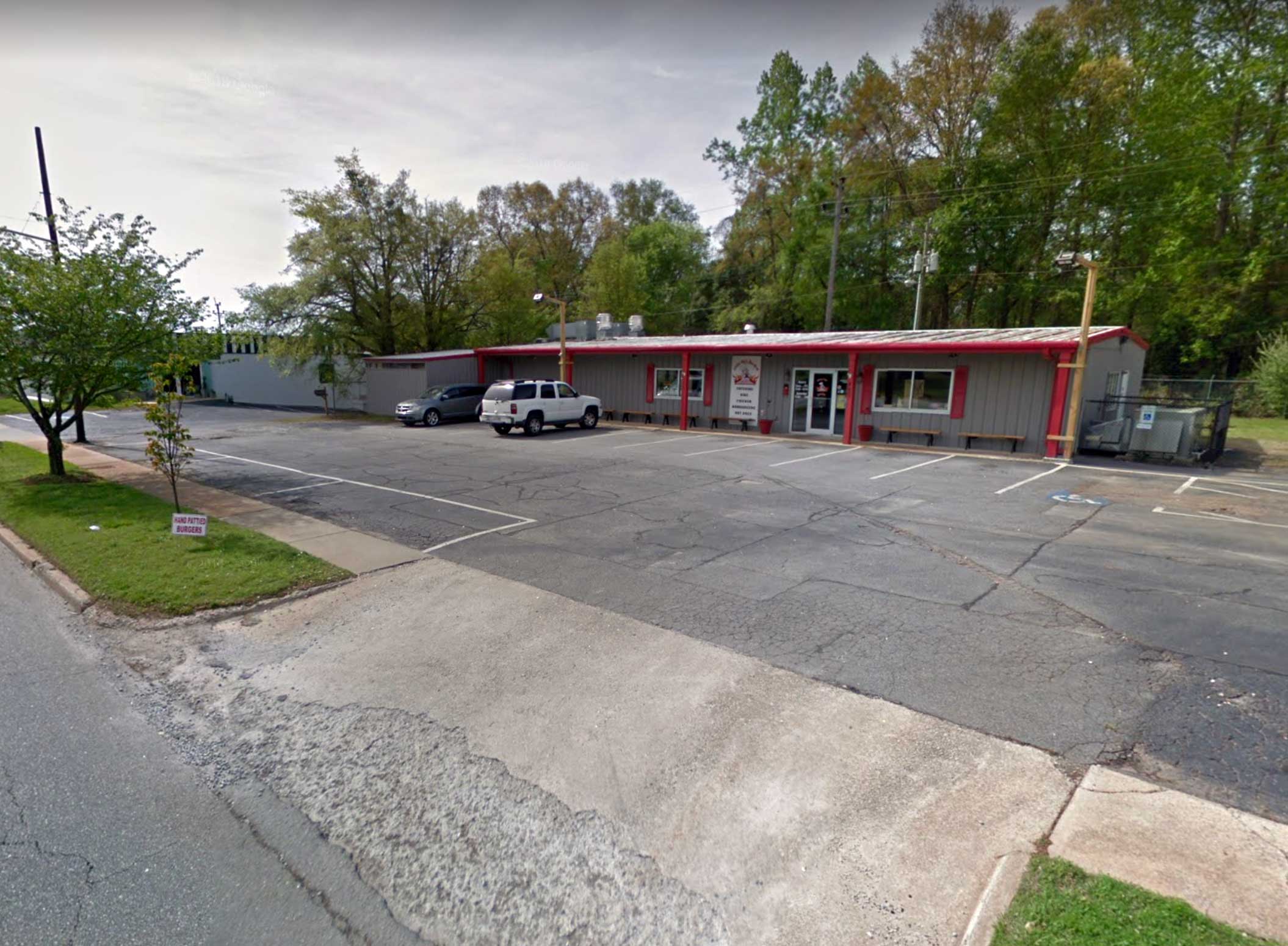 Map
Directions
Contact Little Pigs BBQ of Pine Street
840 S. Pine Street
Spartanburg,
SC
29302
Hours of Operation
| | |
| --- | --- |
| Monday | Closed |
| Tuesday | |
| Wednesday | |
| Thursday | |
| Friday | |
| Saturday | |
| Sunday | Closed |
Review Sites
Features
Cards and Cash, Hash, Heavy Tomato Sauce, Light Tomato Sauce, Mustard Sauce, Vinegar Pepper Sauce