Lone Star Barbecue and Mercantile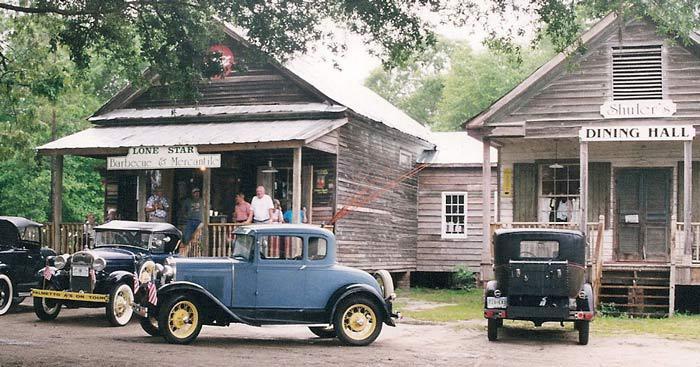 If you like cooking that is reminiscent of the Old South, you will love the "All You Can Eat" buffet. Lone Star Barbecue features fresh vegetables from the local fields and South Carolina's Farmer's Market, and it's just minutes from I-95.
Lone Star Barbecue is housed in 4 old country stores or "plantation commissaries" dating back to the 1800s.
All buildings are filled with antiques and other collectibles, most of which were in the old buildings when they were moved to their present site some 15 years ago.
The restaurant also has an extensive gift shop, full of old-timey soft drinks and old-timey candy, among other things.
On the Menu
Lone Star smokes their BBQ using hickory to make their chopped BBQ pork. They cook it overnight over hickory chips in a Cookshack Cooker.
They only use top-quality pork — only hams and shoulders, for the BBQ meat and hash.
Lone Star Barbecue offers an extensive "all you can eat" buffet, serving chopped pork with two kinds of sauces from which you can choose.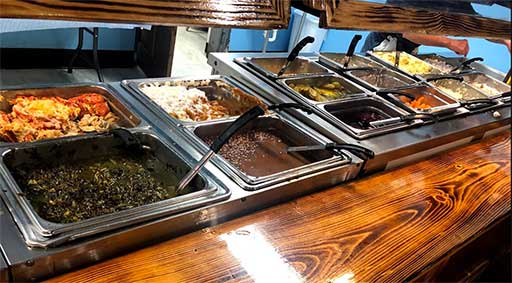 On Friday, beginning at 5 PM, they have BBQ ribs on the line. The extra entrée on Saturday is shrimp and grits.
On Sundays, they always offer one or more extra entrees.
You can choose from sweet & spicy sauces. They offer a sweet mustard-based sauce and a spicy mustard-based sauce.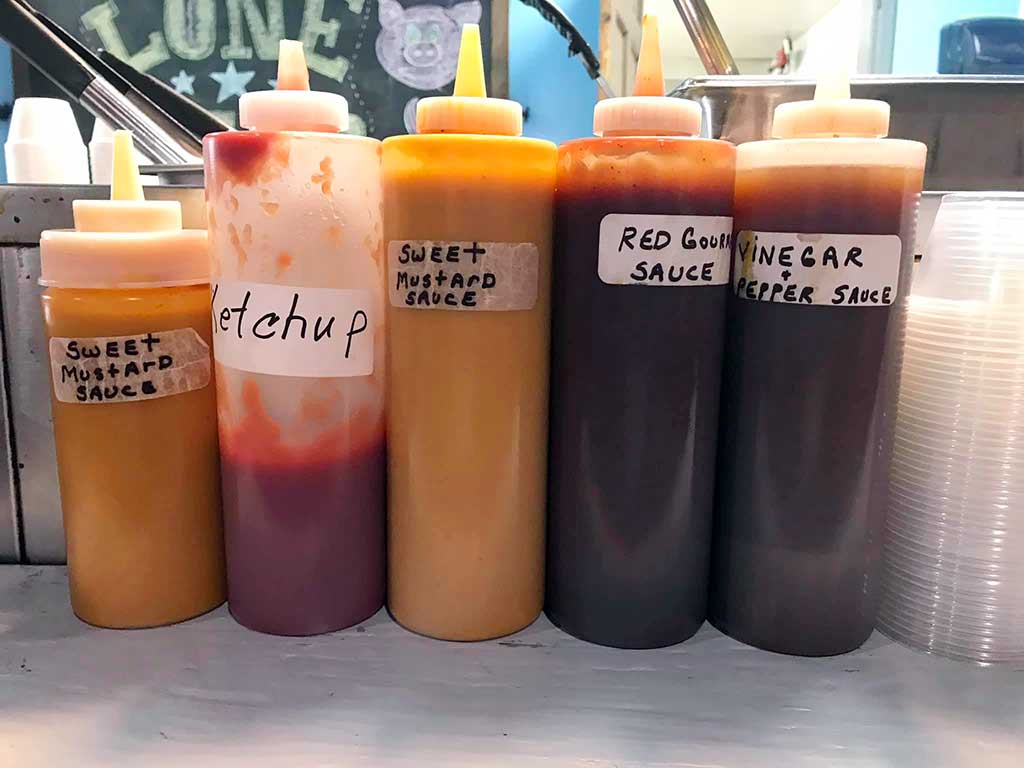 Lone Star chops the BBQ meat, and the patron has the option to add the type of sauce he prefers to the meat.
The BBQ buffet includes a multitude of fresh vegetables, macaroni & cheese, tomato pie, banana pudding, and much more.
Lone Star Barbecue also has Bluegrass and Country music every Saturday Night, complimentary to our diners. Plus, for over 15 years, they host a Bluegrass & Country Music Festival for Memorial Day Weekend and also for Labor Day Weekend.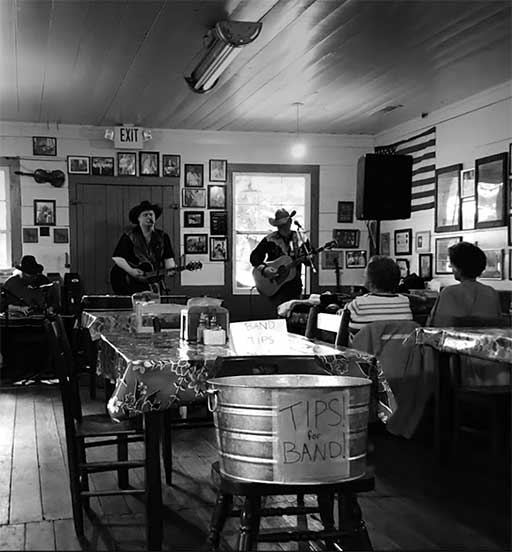 Named one of the "Ten Best Joints in America," by USA Newspaper, and "The Best of Downhome Cooking," by The State several years ago, a visit to Lone Star Barbecue is like going back in time.
So if you're driving on Interstate 95 and looking for a true SC BBQ experience, take Exit 98 into Santee and Lone Star Barbecue will be about a mile away.
What Folks are Saying
Google Review
Among the many Google Reviews, Local Guide Victoria Cowert took a step back in time to enjoy some of today's tastiest SC BBQ at Lone Star Barbecue and Mercantile:
OMG, this is THE BEST Southern food buffet I have ever eaten!
Located in a quaint, cozy, and rustic setting. Truly it is like taking a walk back in time.
They have different foods on different days. But today I would describe the food as Southern comfort.