Sumter's Bar-B-Que Hut was actually once a Ward's BBQ location. In a spin-off, owner Jimmy Condrey bought it from his brother-in-law, changed the name, and over 25 years later, it's still running strong.
Bar-B-Que Hut has been operating out of its current building for over 20 years. Before that, it stood where the Piggly Wiggly is now.
The old building was torn down and the new location was built in 1999.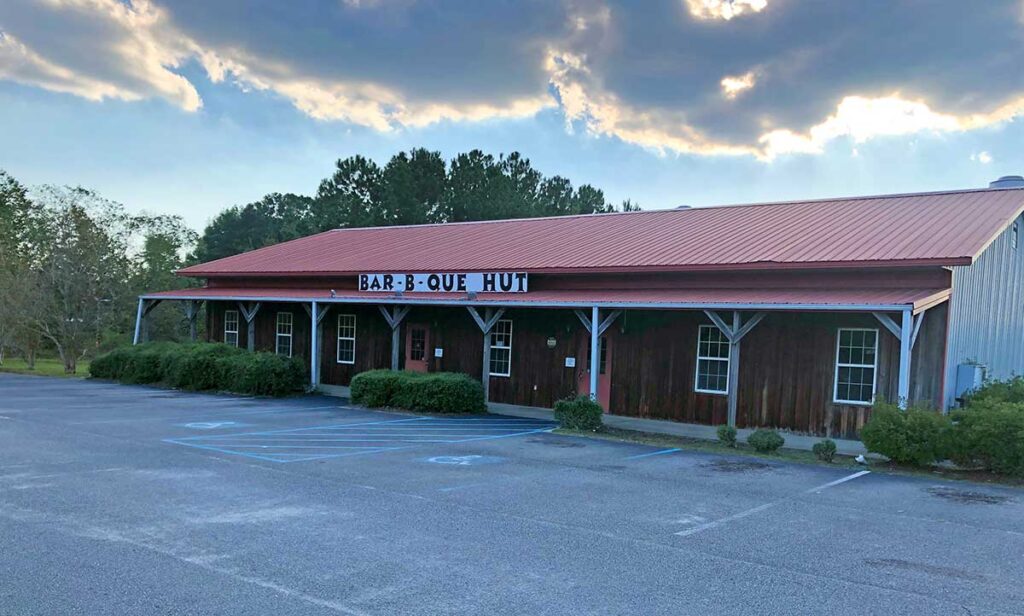 "I hated what I was doing otherwise," Condrey said. "My brother-in-law Thad Ward Jr., former owner of Ward's Bar-B-Que, was in the business, and I had done it before, but it didn't work.
"Thad sold me the business in 1994, and I changed the name three years later."
Bar-B-Que Hut is primarily a buffet restaurant, offering quite a selection. However, on the weekends, you can order from their menu.
They are famous in and around Sumter for these large and oval pieces of fried cornbread that they call "corn dodgers."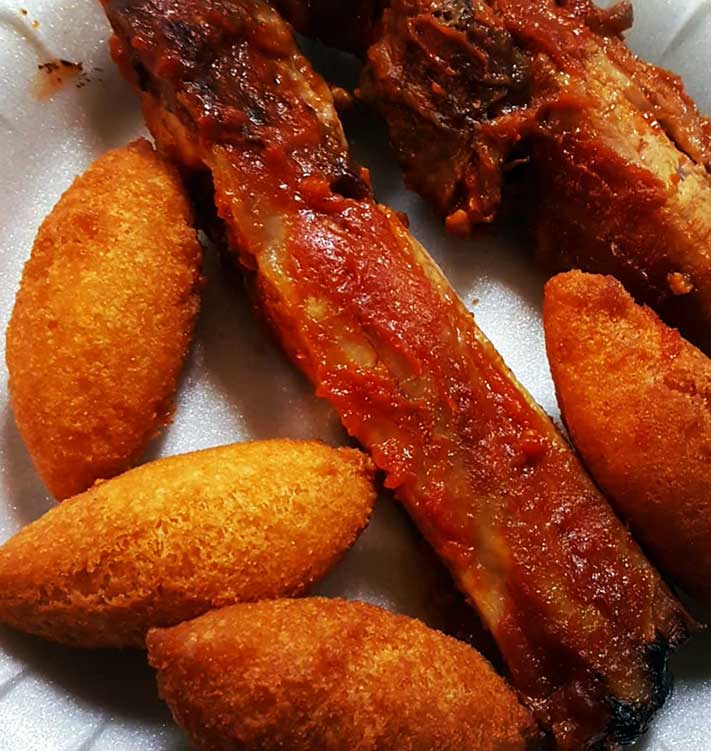 And don't forget the South Carolina barbecue hash that Bar-B-Que Hut does so well.
"Everything I got is good," noted Condrey. "Fried chicken, barbecue chicken, pork. Naturally, I sell more barbecue than anything."
That said, Bar-B-Que Hut doesn't stray too far from its roots. The Ward's influence remains strong throughout its menu.
"It's basically the same as Ward's, a combination of ketchup-, vinegar- and mustard-based," Condrey said. "It's something I started doing from Thad, but I changed it a little bit."
View this post on Instagram
What Folks are Saying
Google Review
Google's Local Guide E'Beth H found the Bar-B-Que Hut with a quick Google search and enjoyed her meal:
Found this place using a Google search and decided to try it out. I am so happy we did!
We ate during the mid-afternoon after the buffet was over. We placed our order, took our seats, and a few short minutes later, our plates were delivered.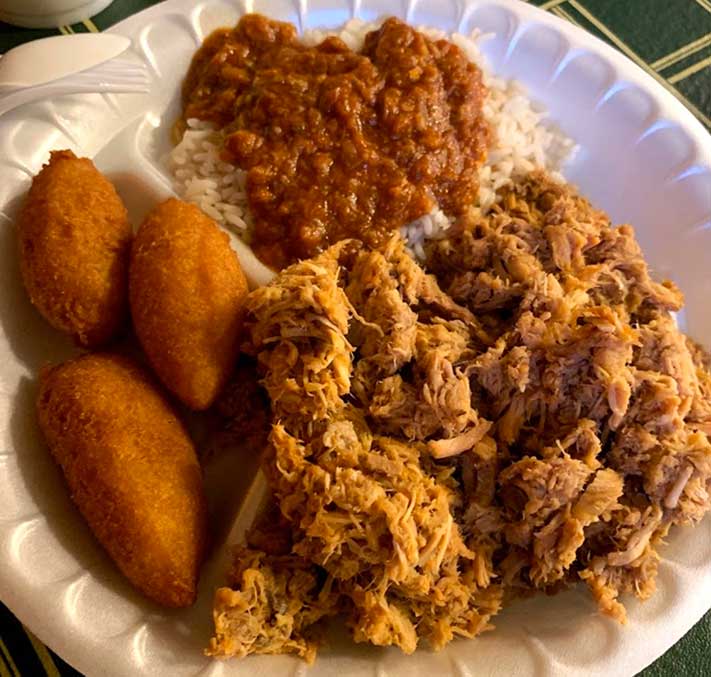 The portions were generous and the food was fresh and well seasoned. Our waitress was attentive and friendly and made sure our tea glasses remained full.
The prices were reasonable, the restaurant was clean, and there is ample parking.
I have all intentions of returning before too long and trying out their buffet.
Yelp Review
Over on Yelp, Gina C had been on the search for good BBQ in the Sumter area and finally found it:
I have been trying to find a good BBQ place in Sumter since I moved here 2+ years ago! Happened upon this place by accident on our way to Charleston last Friday around lunchtime.
I arrived during the lunch buffet time (11a – 2p)! Went in and was greeted by very friendly cashiers…paid the $10.50 per person with a card that includes a drink (tea or lemonade).
I was given a plate and a small bowl, and off to the buffet I went!
Rice and hash, beans (2 types), fried chicken, BBQ chicken, pulled pork, ribs, coleslaw, potato salad, and banana pudding.
Filled my plate with everything but ribs and potato salad — loved every speck. It was so yummy and delicious.
So happy I found this place! Will definitely be back! Wonderful southern hospitality with BBQ worth every penny.
Was given another clean plate, but put so much on my first one that I was too stuffed for seconds Wish the banana pudding was made with vanilla pudding instead…along with the real bananas, it was just too banana-y for me.
SC BBQ Association
Sure, this is just a couple of folks from a review site, but what about the people who train the judges for barbecue competitions around the state? What do they think of Bar-B-Que Hut?
The SC BBQ Association has named Bar-B-Que Hut one of the Top 100 BBQ houses in the state.
The barbeque is not pit-cooked in the traditional sense, over coals, but rather it is cooked as nine out of ten do it nowadays, in gas cookers. But it has a pleasing flavor if you like your sauce a little sweet and they do a good business with lots of regulars coming back for more.
They are definitely worth your going by to check it out.
---
Menu for The Bar-B-Que Hut in Sumter
Note: Menu prices and options are subject to change over time.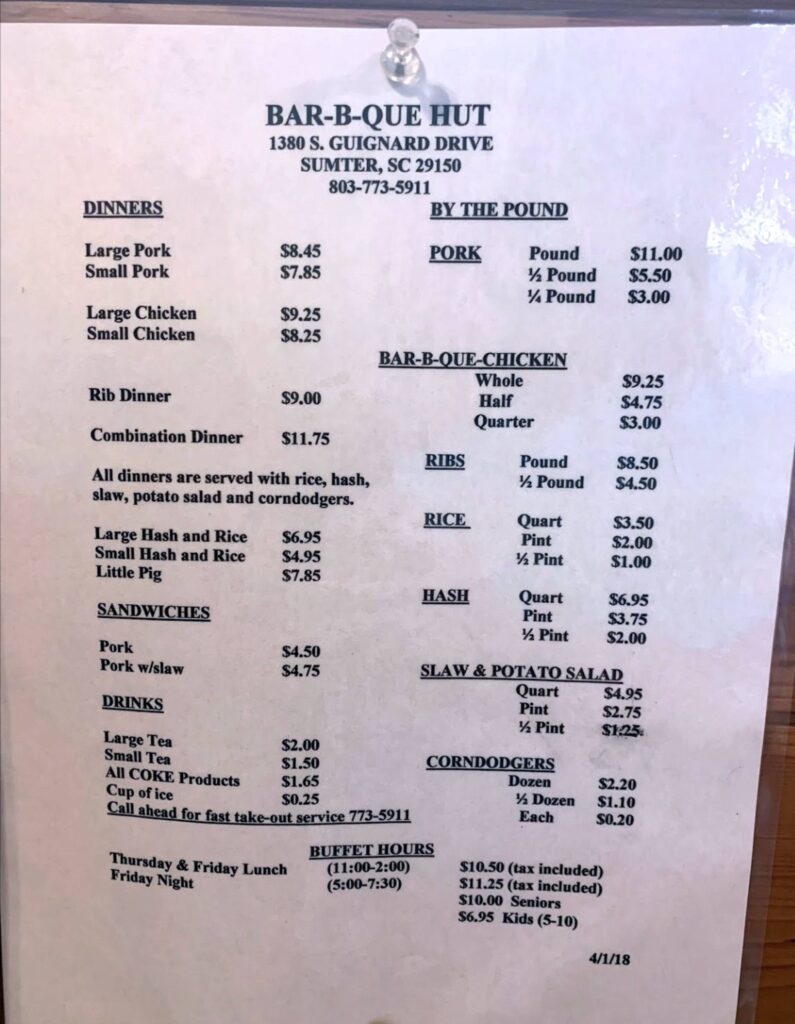 Bar-B-Que Hut
1380 S. Guignard Drive
Sumter,
SC
29150
| | |
| --- | --- |
| Monday | Closed |
| Tuesday | Closed |
| Wednesday | Closed |
| Thursday | |
| Friday | |
| Saturday | |
| Sunday | Closed |
Review Sites
Features
Cards and Cash, Buffet, Hash, Vinegar Pepper Sauce