Big Boys Original Smokehouse
We Put That Smoke On Everything!
This post may contain links from which I earn a commission. Please read my disclosure policy. As an Amazon affiliate, I earn from qualifying purchases.
First of all, be prepared. Big Boys Original Smokehouse piles a crazy amount of food on your plate.
By itself, the hash and rice could be a meal. And what a great hash it is!
Big Boy's flavors their hash with lots of onion and spice. That complements its mild liver taste and mildly smoky overtones. But for those of you from the Midlands, there is a surprise.
Big Boys' hash is an all-beef version that is more typical of the Upstate. That might bother some traditional SC pork hash aficionados, but don't despair. In short, their hash is definitely one of the best in the Midlands.
In addition, their unctuous, smoky brisket is special. It has just enough of that tender fatty layer that most love. Plus, Big Boys slices the brisket so it almost falls apart, but not quite.
The Ribs: the bark on the outside gives way to such a meltingly tender bite that you know they perfectly rendered those ribs.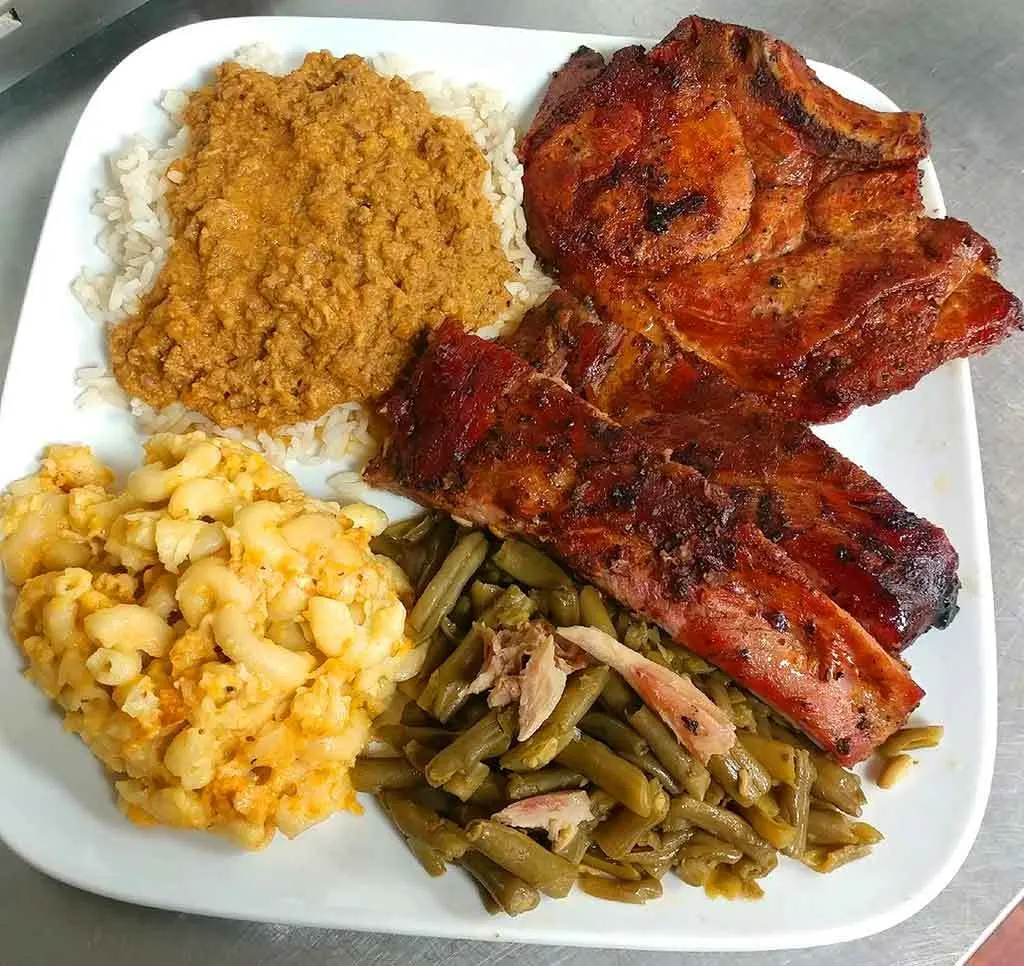 On the side, Big Boys Original Smokehouse's mac & cheese is delightful, and the collards bothy earthy and sweet, as they should be.
As for their sauces, Big Boys offers two kinds. They serve an amazing homemade mustard-based sauce, typical of Columbia.
Also, they serve tomato-based, if you're so inclined. Consider asking for your sauce on the side if you want to try the meats plain.
Big Boys offers it all so if you love SC BBQ like we do, drop into Big Boys for an authentic SCBBQ experience.
What Folks are Saying about Big Boys Original Smokehouse
Google Review
Among the many Google Reviews, Local Guide Angela Staples found the food so good she didn't know where to begin:
Oh my, where do I begin?
When I first enter this establishment it had that home type of atmosphere where the family would gather every Sunday after church for a good meal.
At Big Boys Original Smokehouse restaurants there's a variety of items on the menu to choose from and the desserts are homemade and to die for.
Okay, let me get to the most important part of this review, the taste. I ordered the pull pork dinner and wasn't disappointed at all.
The pulled pork was very tender, moist, and had a delicious smoke flavor and the price was very reasonable as well.
I have patronized a few BBQ establishments in Columbia/ West Columbia but Big Boy's is by far the best when it comes to great-tasting BBQ. And I'll put my hand on the Bible on that.
Don't take my word. Go check it out for yourself and tell them Angelia sent you?.
Yelp Review
Over on Yelp, Shiloh S is a Texas native who knows good BBQ, but Big Boys Original Smokehouse taught him a thing or two:
This place is infreakingcredible.
Firstly, I came to SC from Texas, where we know a thing or two about BBQ. I will be the first to admit, the good folks at Big Boys taught me a thing or two!
There's a good reason the dining room is packed all day and the foot traffic for to-go items is nonstop. This place had some of the best brisket and ribs I've ever had the privilege of devouring.
The sauces were fantastic as well. I ate the mustard-based sauce with a spoon. Multiple servings of it.
As far as the sides go, the baked beans and collard greens, whew, delicious.
Bottom line, I come to Columbia once a year, and Big Boys is now at the top of my "must eat" list.
---
Location, Hours, Contact Info, and More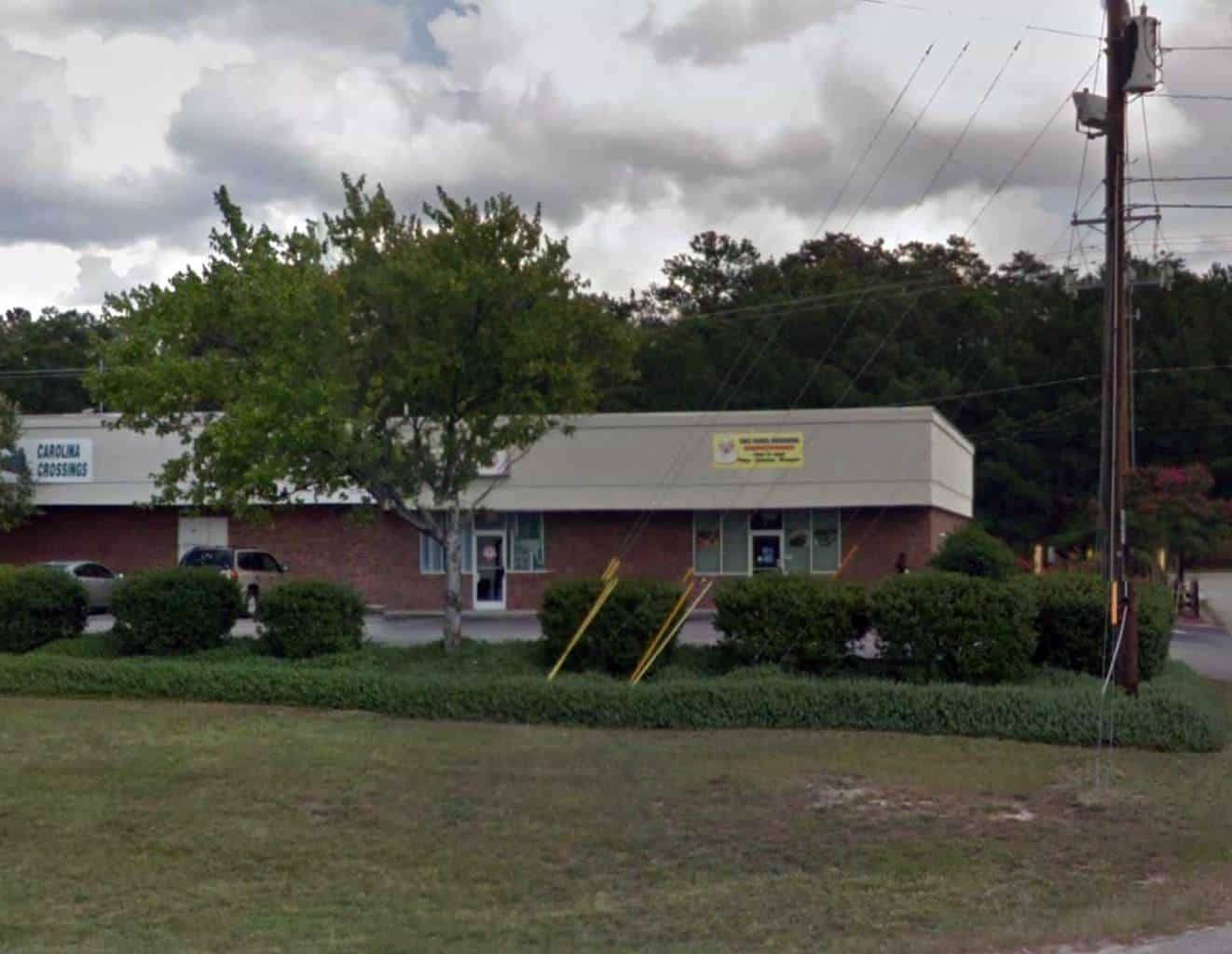 Map
Directions
Contact Big Boys Original Smokehouse
8604 Farrow Road
Suite A
Columbia,
SC
29203
Hours of Operation
| | |
| --- | --- |
| Monday | Closed |
| Tuesday | Closed |
| Wednesday | |
| Thursday | |
| Friday | |
| Saturday | |
| Sunday | |
Social Media
Review Sites
Features
Cards and Cash, Hash, Heavy Tomato Sauce, Mustard Sauce