This post may contain affiliate links to Amazon or other vendors I trust. Please read my disclosure policy. As an Amazon affiliate, I earn from qualifying purchases.
Hash is a South Carolina original, a dish so unique to SC — which is arguably also the birthplace of barbecue — that if you're from virtually any other part of the country you probably have an entirely different dish in mind.
No, we're not talking corned beef hash or some sort of breakfast concoction. We're talking about a dish that harkens back almost to the origins of barbecue itself.
Patrick Phillips of Big "O" Que shared with us his BBQ hash recipe, and we'll let him explain a bit more about hash:
SC BBQ Hash…what is it?
It is most certainly a South Carolina dish, be it a side dish in the Midlands and Lowcountry and a main dish in the Upstate of South Carolina.
Hash over rice is the popular style of any South Carolina hash recipe search you will find on the internet, but our Upstate South Carolina style is almost like finding Bigfoot.
Our Upstate style of hash is very different from what you will find anywhere else in the state. Our recipe contains only a small amount of pork, if any, and is eaten as a main dish with white loaf bread or on a bun with coleslaw or just with a good slather of Dukes mayonnaise.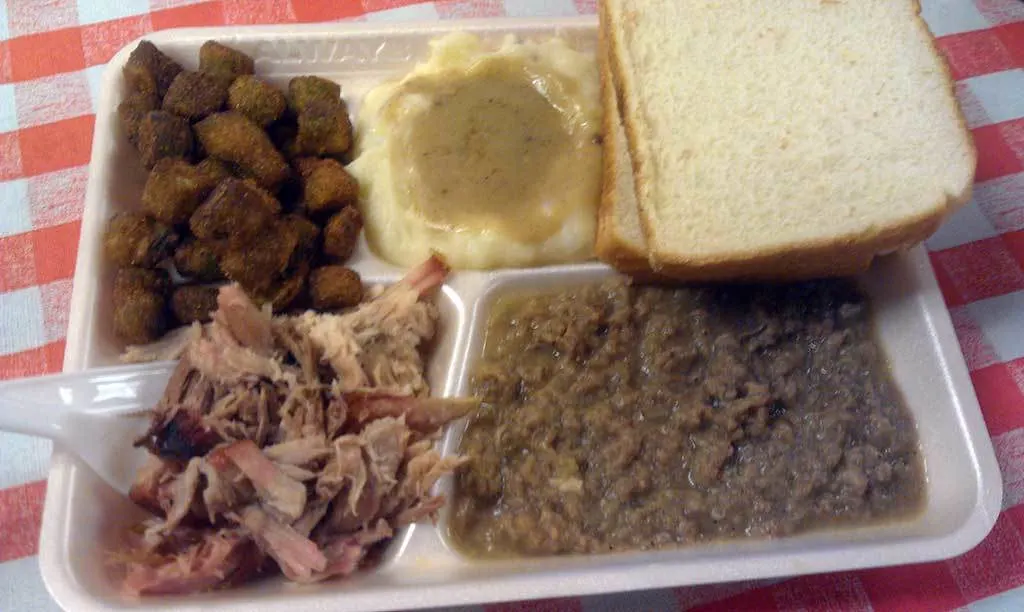 It's nothing like what the name sounds. It's not breakfast hash and nothing like corned beef hash. It's a vast mixture of animal parts, mainly pork, with BBQ sauce, potatoes, onions, and spices in recipes from Columbia to the coast and on down.
Upstate recipes contain strictly beef and sometimes a small amount of pork, with lots of onions, spices, and lots of butter.
Nonetheless, no matter where you are in South Carolina, there are many styles and preferences.
It's anywhere from a soupy mush to stringy beef that will melt in your mouth. Funny thing is you can travel thirty miles North of Gaffney, SC, to the state North Carolina and most folks there will have no idea what hash is in any form.
Brunswick Stew reins supreme north of the border.
South Carolina has always had hash from the colonial times to the present day. As a child, we looked forward to the 4th of July, as that was a big time for hash.
Every volunteer fire dept. and old-time cook presented their style of hash. These men spent all night surrounding this South Carolina delight cooking in large 40-100 gallon size cast iron pots stirring the meat with paddles or ax handles all night.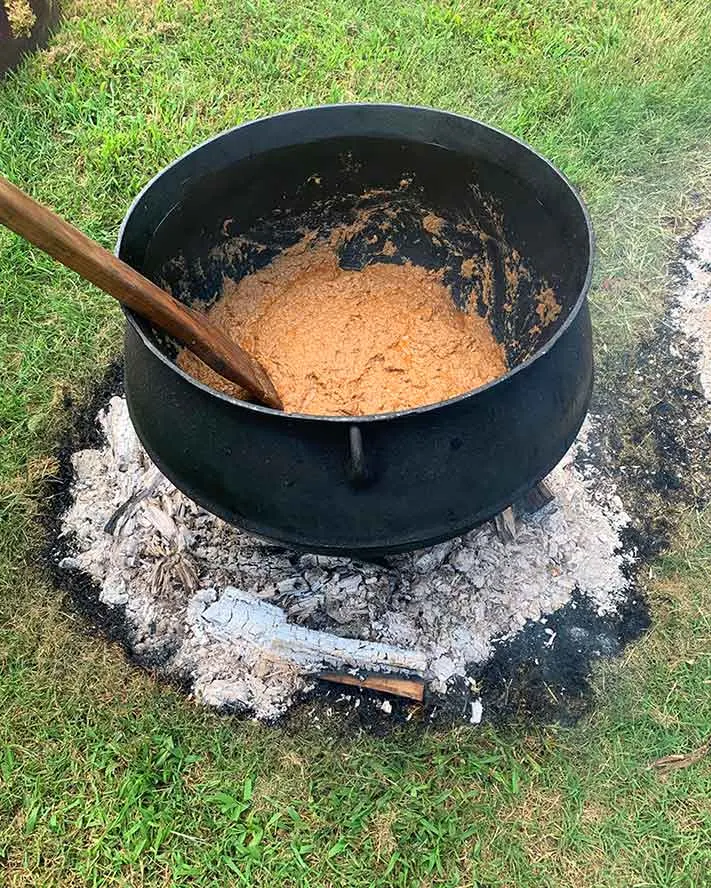 My hash recipe is handed down from my father. It's the same, unchanged concoction he and his good friend Fire Fighter/Chief Charles Petty came up with back in the early '60s, long before I was born.
My father owned a local restaurant in Gaffney, SC, called the Joy Drive-In, and he served this hash recipe only on the 4th of July because also located in Gaffney was Bill Willard's place "Willard's Hash & BBQ."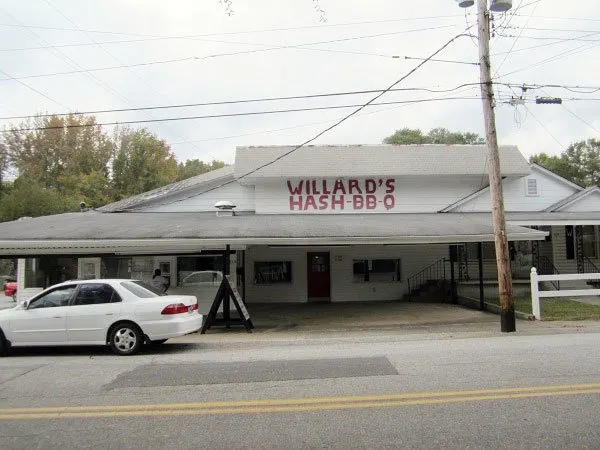 He was also a very close friend and my father was the type of man who did not want to infringe on another man's livelihood. Bill was famous for his hash, and it was served every day in his hash and BBQ restaurant.
My father was famous for foot-long hotdogs and burgers. He also sold BBQ at his hotdog stand that was prepared by his friend Bill Willard.
Hash is no longer just a holiday meal, but served every day all over our Great State of South Carolina!
— Download the SC BBQ Trail map and find restaurants serving all the types of hash we enjoy in SC or use our SCBBQ Restaurant Field Guide to all the SCBBQ restaurants within 10 miles of an interstate exit. —
This recipe is the style and flavor of hash you will find in Cherokee County. The same hash you would have found at Willard's or the Joy Drive-In; both are now closed and just memories, pieces of the past that will live through this small-batch recipe that I hope you try and enjoy.
I failed to mention my father's name in the story above: he was the late Rep. Olin R. Phillips.
After turning the restaurant over to his nephew and focusing on politics, he spent 30 plus years in the South Carolina House of Representatives.
The photo below is of my father and Bill Willard.
My father is being served a plate of Willard's famous hash. (Today, you might try Midway BBQ in Buffalo, SC, to get a taste of what Willard's hash was like.)
My father's nickname was Big O, so I named my BBQ catering business after him.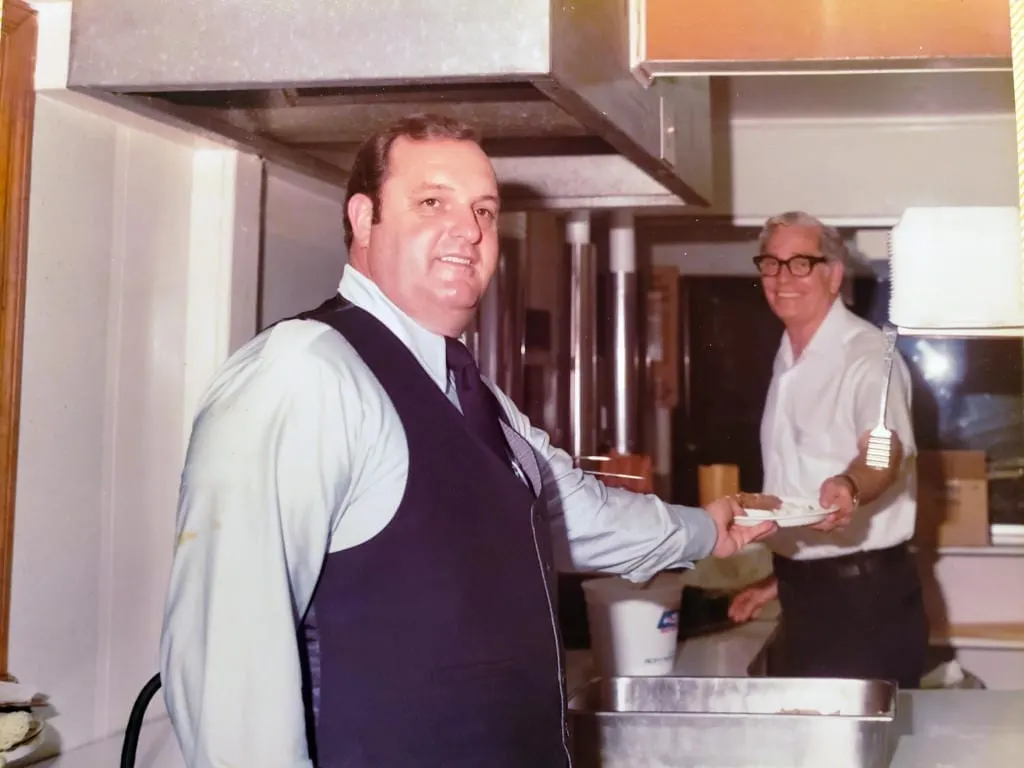 The second photo is a packed house inside Willard's Hash & BBQ, showing how popular it was locally.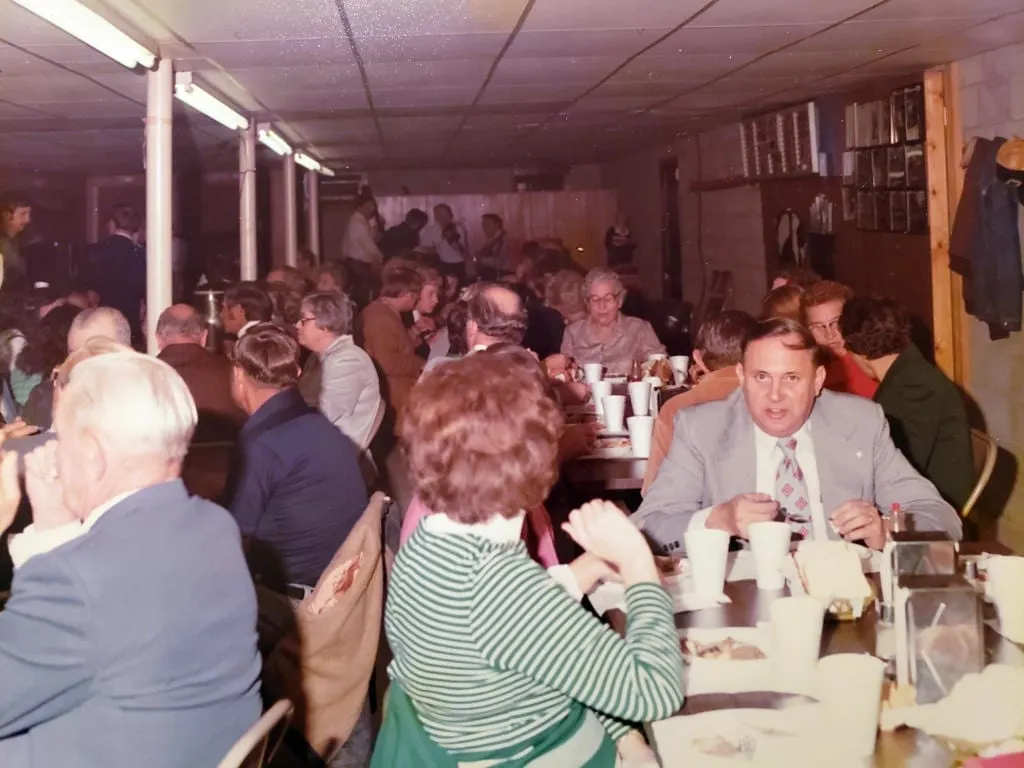 Curious about SC BBQ Hash?
We've published an in-depth look at SC BBQ hash. In this piece, we examine the origins and history of yet another SC BBQ original. In addition, you will find a current listing of every SCBBQ restaurant that serves hash.
In addition, we have published a Google Web Story on South Carolina Barbecue Hash.
In the meantime, you have to make this classic Upstate South Carolina barbecue hash: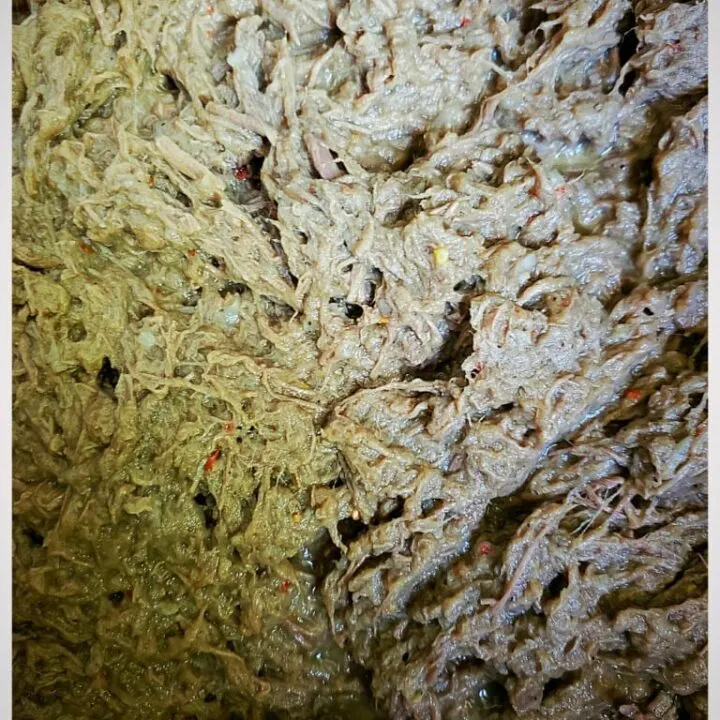 Olin R. Phillips' Upstate Beef Hash
Total Time:
5 hours
50 minutes
Patrick Phillips of Big "O" Que shares his father's recipe for an SC Upstate beef hash that is common around the Union area like they used to serve at Willard's. Midway BBQ is a great restaurant to try a similar BBQ hash today.
Ingredients
15 lbs Chuck Roast, cubed
5 lbs Boston Butt, cubed
6-9 lbs sweet yellow onions, diced
1 tablespoon black pepper, ground
1 tablespoon salt
1 tablespoon red pepper flakes
1 tablespoon Texas Pete
1/4 cup apple cider vinegar
1-1 1/2 pounds sweet cream butter
2 gallons water
Instructions
Cube your beef and pork into 2-inch cubes.
(Use only a cast iron pot or stainless steel pot for cooking hash) for this size recipe. Boil the meat in two gallons of water for at least three hours.
Remove meat from the water and allow to cool a bit and string the meat as you would break down BBQ.
While meat is cooling, add onions, pepper, salt to the broth and allow to cook as you string your meat. I generally allow my onions to cook for about an hour.
(Have a gallon of water on standby) Add your meat back to the pot and bring to a boil and then reduce to a slow simmer for an hour or so, stirring from the bottom to keep it from scorching.
Stirring is very important, and you may want to have an assistant to help you with this.
Get it to the proper consistency by reducing down or adding water. DO NOT ADD WATER UNLESS IT IS NEEDED. You want the hash to be a little soupy but not soaking wet.
Add vinegar at this point and cook for fifteen more minutes.
Turn the heat off and add the butter and Texas Pete, still stirring.
Taste and add more of the dry ingredients and Texas Pete if needed after adding butter.
Rest thirty minutes before serving.
Cool before storing.
Recommended Products
As an Amazon Associate and member of other affiliate programs, I earn from qualifying purchases.
Nutrition Information:
Yield:

10
Serving Size:

3 oz
Amount Per Serving:
Calories:

21042
Total Fat:

1466g
Saturated Fat:

738g
Unsaturated Fat:

0g
Cholesterol:

7518mg
Sodium:

19895mg
Carbohydrates:

214g
Fiber:

29g
Sugar:

138g
Protein:

1759g
---
Like to Volunteer as One of our Recipe Testers?
We have a bookful of recipes to test and publish. Join the team and choose from our collection of unpublished recipes.
All we ask is that you photograph the process and share your thoughts on each recipe and the finished product. And we'll feature you when we publish that recipe.
Interested? Just send me an email.
---
Check out these other SCBBQ Hash recipes we've published on destination-bbq:
And we've published the following hash recipes in the SCBBQ Recipes: Going Whole Hog cookbook (read more about that here):
Hash
Dukes BBQ-Style Hash Recipe
Aull Family Thanksgiving Hash Recipe
Andy Jumper's SCBBQ Hash Recipe
Carolina Outdoor Cooking's Easy Hash Recipe
Jason's Red Hash Recipe
Olin R. Phillips's Upstate Beef Hash Recipe