Chickin Lickin' Hickory House
This post may contain affiliate links to Amazon or other vendors I trust. Please read my disclosure policy. As an Amazon affiliate, I earn from qualifying purchases.
Looking for something very close by that is not your typical restaurant chain? Want to taste that true local flavor?
Looking for a place that offers something for everyone? Then Chickin Lickin' Hickory House is the stop you want to make.
Chickin Lickin' sits humbly between a couple of gas stations just off of I-95 at the Hardeeville exit, Exit 5.
Its bright yellow and red exterior beckons you in from the road. The building is eye-catching and a bit of a dive all in one, usually a pretty effective combination.
The best places are often the ones that seem like a dive. Heck, Guy Fieri makes a living visiting places just like this!
A bold yellow and red sign tops a small white building trimmed in red. You will find ample parking given its location.
The pit room sits to the front left as you approach the building. At times, you can see the large metal pit from an open side door. Smoke billows from the building.
You'll smell the goodness that awaits before you open the door.
Inside, the sitting area is relatively small and often crowded with locals and customers from the road. Small brown tables dot the interior. On them, you'll find sauces and seasonings.
A coffee maker sits in the corner between the display cooler and the counter where you'll place your order. Menus hang behind the counter.
What's on the Menu
On the menu, you will find a true Southern touch. In addition, you will find a Cajun influence.
Yes, you can order fried chicken, fried seafood, turkey, brisket, ribs, and of course, classic South Carolina barbecue.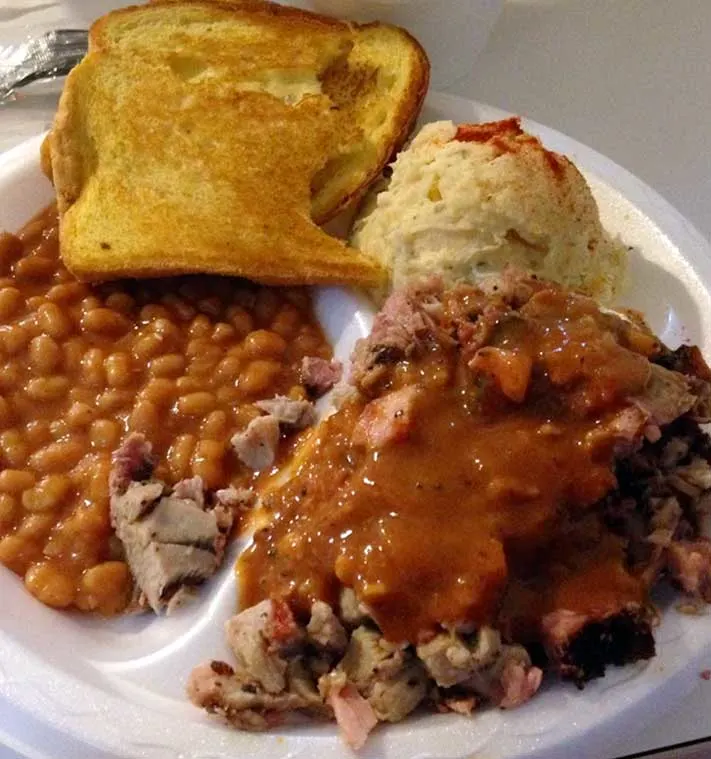 Chickin Lickin' also serves crabs, shrimp, scallops, and even conch! Try the garlic crabs or the spicy conch for something different.
You can order from a list of over 15 side items including collards, potato salad, coleslaw, fried okra, hush puppies, and more.
The Cajun influence dots the menu with offerings like jambalaya rice, dirty rice, and red rice.
The sides offered rival the diversity of meat choices.
There's something here for everyone. Stop by today!'
What Folks are Saying about Chickin Lickin'
Yelp Review
On Yelp, C. Ray T. writes that he was not looking for fine dining but gave his visit to Chickin Lickin' 5 stars:
"This is a dive – a true side of the highway greased spoon. The cuisine here is legit low country soul food obviously passed over several generations.
The decor is "what decor" – it's a dive.
"Now, I'm a serious eater of slow-cooked pig in its many permutations. What I had here was a chopped BBQ plate with dirty rice and fried okra.
This was not oven-roasted pork shoulder. It was drawn from a whole pig. It was a fatty pig. The pig was cooked on fire for a long time but not very hot.
It was absolutely delicious.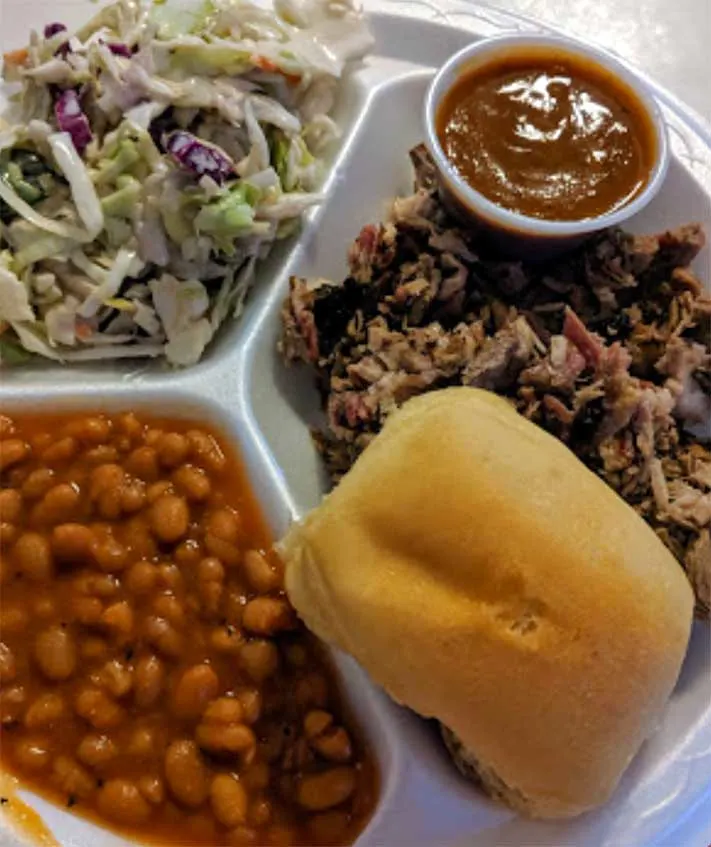 The pork comes on the plate unsauced and minimally, if at all, seasoned. Slow-cooked pig tastes like this.
"If you're a BBQ snob who only likes the q they make in one town, you might not think this is BBQ at all.
But with an open mind to the many variations that a fatty pig can become, this here is some fine eats worthy of your dime.
"The sides at Chickin Lickin'?
The okra tastes good. Not overcooked and plenty crisp. The dirty rice needed more chicken parts meat and was dry but sauces with their BBQ sauce (honey?) it was pretty good too.
"Best food in SC?
Not even close. Pretty good eats for around $10 – if you like low country soul food, it's darn good. If you're expecting fine dining then Chickin Lickin' ain't your place."
Google Review
Sean Bynum is now rerouting all his trips to visit Chickin Lickin' per his Google review:
"Made the mistake of stopping in Hardeeville, SC to get gas and grab a bite to eat on my way back to NC.
It was a mistake because the food was so good at Chickin Lickin' I'm trying to figure out how to route all my out-of-state trips through Hardeeville.
"The ribs fall off the bone. I'm pretty sure Grandma made the fried chicken and my uncle deep-fried the shrimp.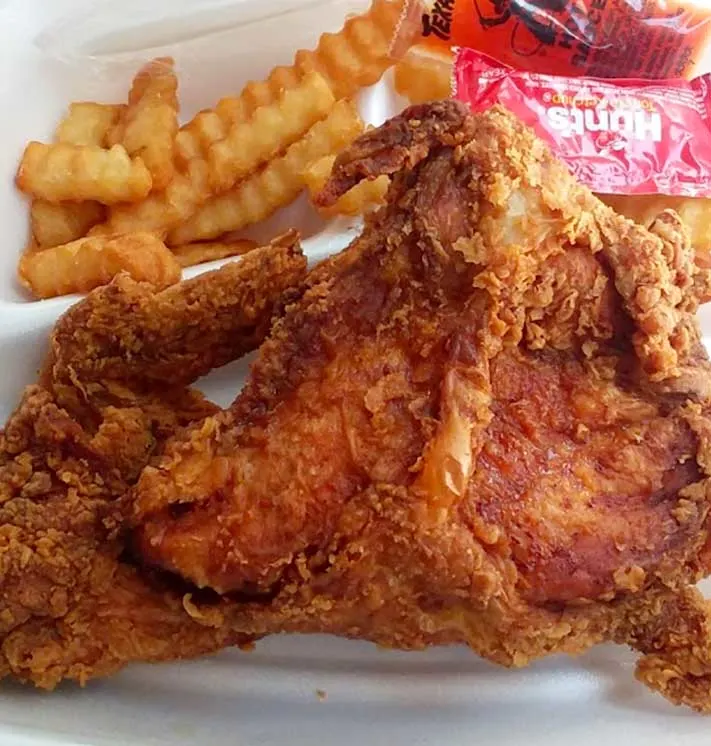 The lemonade was so good it made me smack my lips and suck my teeth.
"Guy Fieri from the Food Network should feature this place on Diners, Drive-Ins, and Dives. Great southern hospitality.
The cook is from Louisiana and sneaks that crazy creole creation into every recipe.
"In short, Chickin Lickin' is a must-visit. I'll definitely be back, Lord willing and the creek don't rise!"
Check out our review of Chicken Lickin' here.
---
If you're traveling through South Carolina, check out our Road Trip series in which we feature all the SC BBQ joints within 10 miles of an interstate exit. You'll find Chickin Lickin' Hickory House in our Interstate 95 edition.
---
Menu for the Chickin Lickin Hickory House in Hardeeville
Note: Menu prices and options are subject to change over time. Contact the restaurant for the most up-to-date information.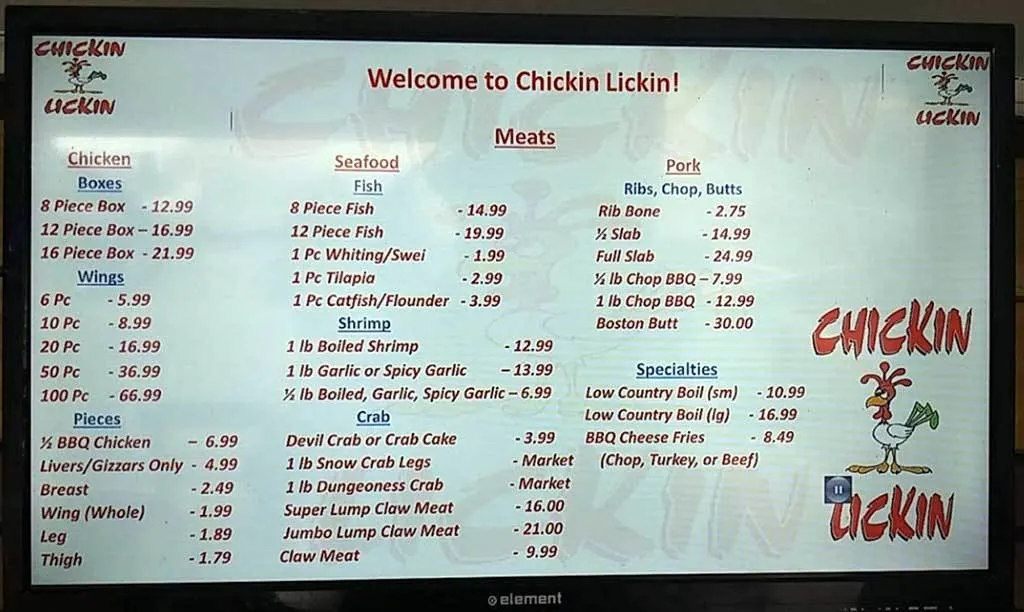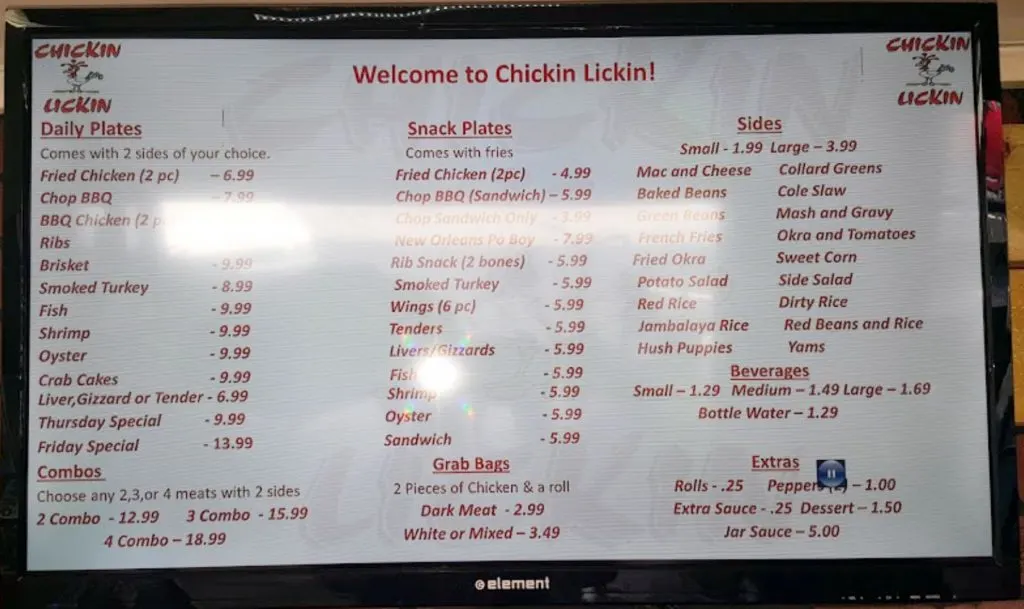 Location, Hours, Contact Info, and More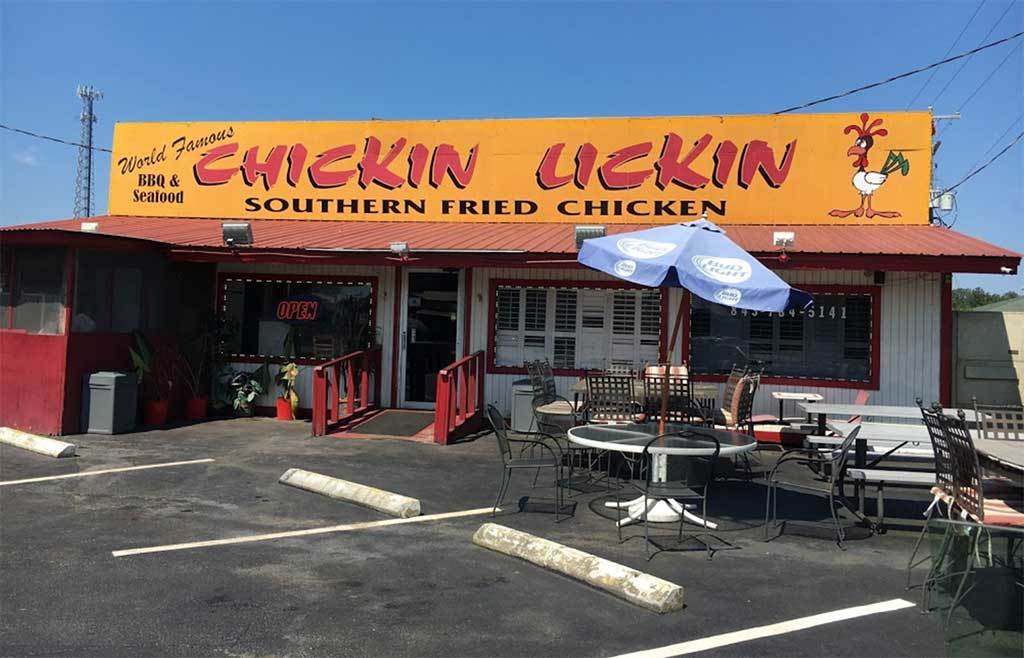 Map
Directions
Contact Chickin Lickin' Hickory House
16161 Whyte Hardee Boulevard
Hardeeville,
SC
29927
Hours of Operation
| | |
| --- | --- |
| Monday | |
| Tuesday | |
| Wednesday | |
| Thursday | |
| Friday | |
| Saturday | |
| Sunday | |
Social Media
Review Sites
Features
Cards and Cash, Heavy Tomato Sauce