Darrow's Wood-Cooked BBQ ***Permanently Closed***
***Permanently Closed***
Darrow's Wood-Cooked BBQ in Bonneau prepares traditional SC BBQ using whole hogs cooked over wood embers. This is the way True 'Cue is cooked.
On the menu, you will find wood-cooked, all night, whole-hog pulled pork. In addition, Darrow's serves a home-cooked buffet and full menu. On the buffet or menu, Darrow's includes hand-patted burgers, smoked chicken, fried chicken, and either St. Louis or baby back ribs. In addition, they offer catfish, flounder, livers and gizzards, and they sell 50-cent wings on Thursday nights.
Finally, Darrow's Wood-Cooked BBQ offers a South Carolina original, hash. In South Carolina, we love our hash, but many from elsewhere aren't familiar with it. You need to try the hash at Darrow's. They make their hash with Boston butts.
Being true to the SC BBQ spirit, they offer both a mustard-based sauce and vinegar-pepper based barbecue sauce.
Also, Darrow's Wood-Cooked BBQ offers an all-you-can-eat buffet or allows you to order from their extensive menu. Follow them on Facebook to keep up to date on occasional specials, especially around the holidays.
What are Folks Saying about Darrow's Wood-Cooked BBQ?
At the time of this writing, Darrow's boasts 4.5 stars from over 70 reviews on Google. Here is one you might enjoy:
HOW IS THIS PLACE NOT PACKED! The food here is amazing, far better than other local BBQ buffets. Desserts are off the chain! The atmosphere is obviously well thought out. With porch seating, and indoor seating that has plenty of room. I took the wife and 2 kids around 6 PM on a Saturday and they blew us away by how well taken care of we were. Highly recommend! – Cameron Rooney, Local Guide Google Review of Darrow's
Over on Yelp, another local Jodi B loved the food and the service:
Best bbq buffet! If it's not out on the buffet they'll get it for You! For instance, we went for the brisket and saw on the sign there was catfish, but neither was on the buffet, the lady went and got some for us! She said the fish wasn't ready but brought me some as soon as it was, hot, fresh and delicious! Everything was fantastic! You have to try this place! I promise you, you won't be disappointed!
Hours on the menu read:
Thursday 4 PM-close
Friday and Saturday 11 PM-close
Sunday 11 – close
To sum it up, drop by Darrow's Wood-Cooked BBQ for a great meal Thursday through Sunday. Authentic, old-school SC barbecue using whole hog over wood served with vinegar or mustard-based sauce with a side of hash. Nothing screams SC BBQ like that.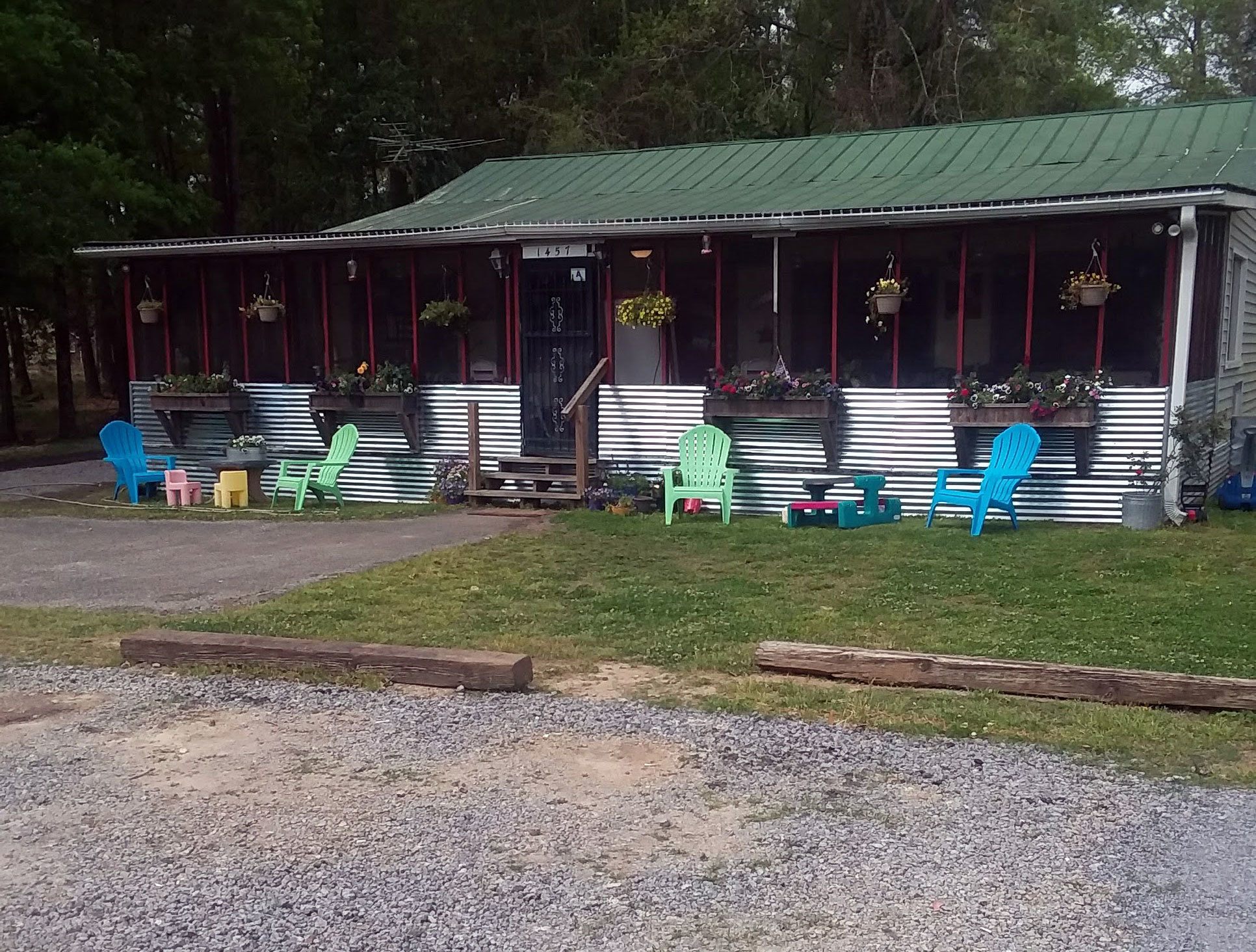 Darrow's Wood-Cooked BBQ ***Permanently Closed***
1457 Main St
Bonneau,
SC
29431
| | |
| --- | --- |
| Monday | Closed |
| Tuesday | Closed |
| Wednesday | Closed |
| Thursday | |
| Friday | |
| Saturday | |
| Sunday | |
Review Sites
Features
Cards and Cash, Buffet, Hash, Whole Hog, Mustard Sauce, Vinegar Pepper Sauce