Dukes Bar-B-Que in Ridgeland
This post may contain affiliate links to Amazon or other vendors I trust. Please read my disclosure policy. As an Amazon affiliate, I earn from qualifying purchases.
Good BBQ, good folks, and good times — that's what you'll find at Dukes Bar-B-Que in Ridgeland.
Dukes has a long history of serving up authentic, slow-cooked BBQ to the people of Ridgeland. Whether you're craving ribs, pulled pork, or a homemade Sunday lunch just like Grandma made, Dukes has your fix waiting on their buffet.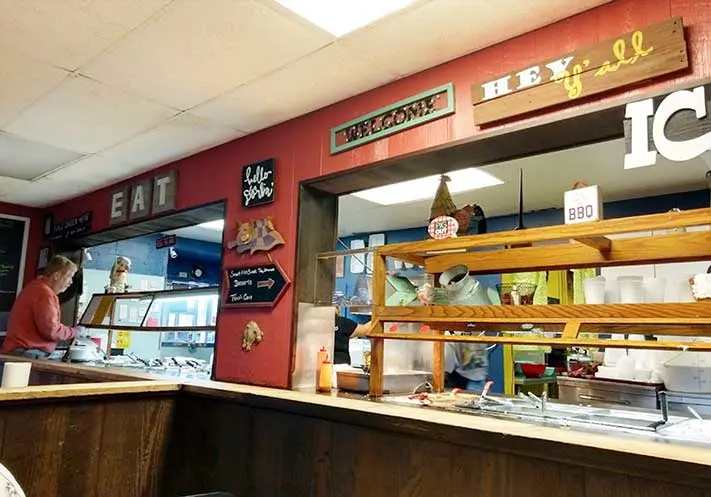 And they will always welcome you with a handshake and a smile, so make yourself right at home.
As a quick side note, if you're not from the area, you may discover that there are a number of restaurants in South Carolina that go by the name Dukes.
In fact, at the time of this writing, there are at least 10 Dukes dotting the SC BBQ Trail map, typically from the Orangeburg area South and East along to the coast.
While they are all very similar, none of these restaurants are franchises, nor are they part of a chain. They are each independently owned and all loosely connected by family ties.
And most of them have been around for a long while.
"A lot has changed since we first opened our doors in 1952, but our dedication to the best BBQ around and the friendliest service you'll find hasn't changed a bit.
"We're looking forward to many more years of making memories with our community in this location, which opened up in 1997."
What has never changed is the quality of the food at Dukes Bar-B-Que in Ridgeland.
On the menu, you'll find all the elements of a classic South Carolina barbecue joint.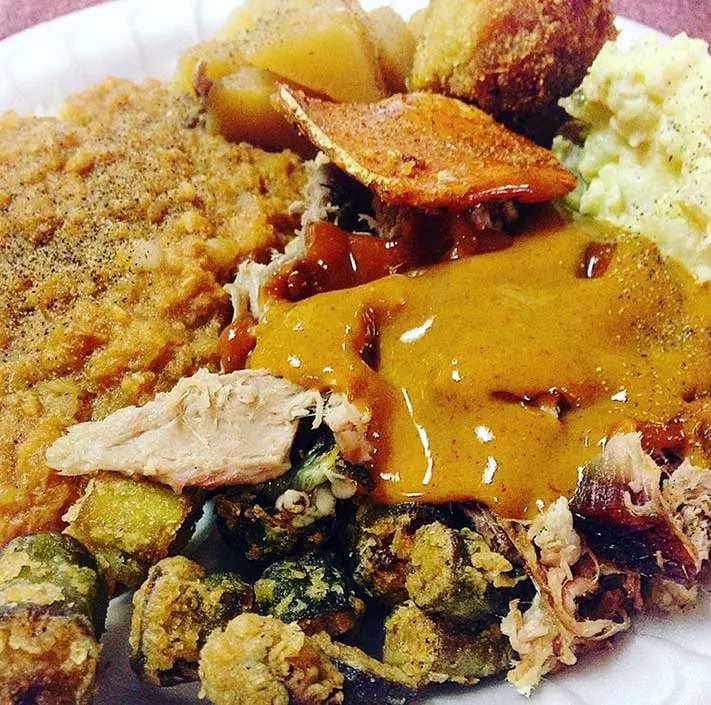 The photo above pictures it all in one shot: pulled pork BBQ, mustard-based barbecue sauce, a serving of hash and rice, and tasty sides. A succinct look at what makes Dukes Bar-B-Que in Ridgeland stand out as true SC BBQ.
But being a great buffet offered at Dukes Bar-B-Que in Ridgeland, you're not limited to a short menu. You'll find specials on various days of the weeks where you can enjoy even more delicious cooking.
For example, on Thursdays and Saturdays after 5 pm, you'll get to sample some of the best ribs in the area.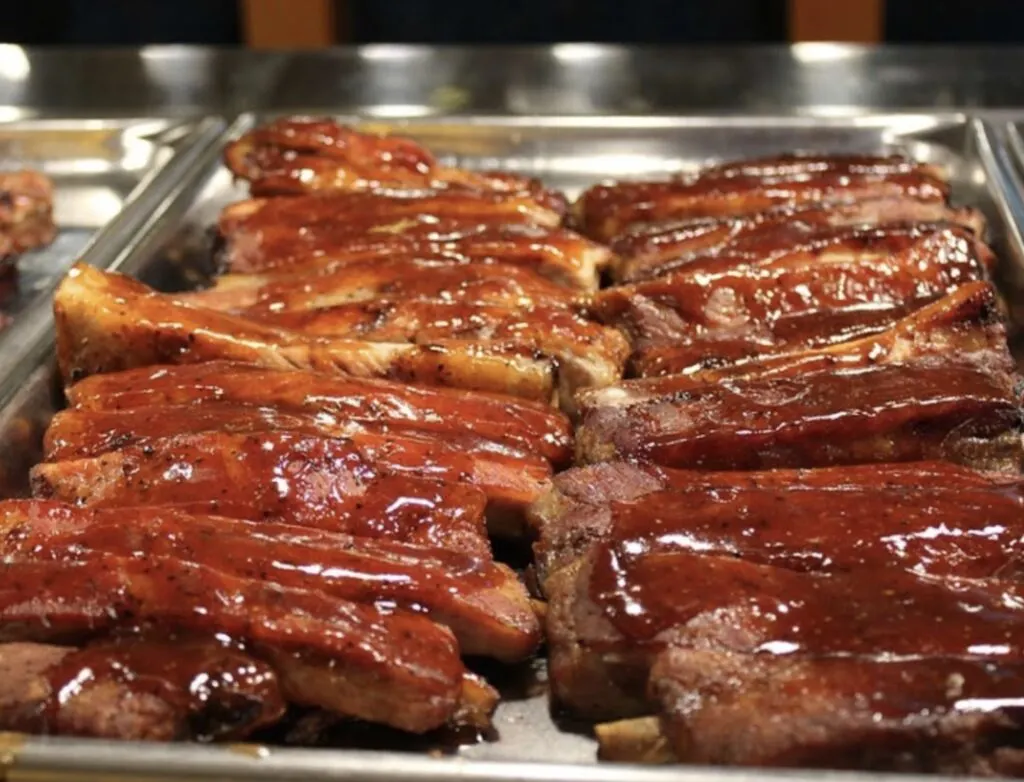 In addition, Dukes serves fried fish and grits on Fridays.
But the everyday staples are what keep folks comin' back. Okra, rice, Mac 'n' cheese, homemade potato chips, hush puppies, stewed tomatoes, butter beans, collards. And don't forget the fried chicken!
You know, real food. Not fast food: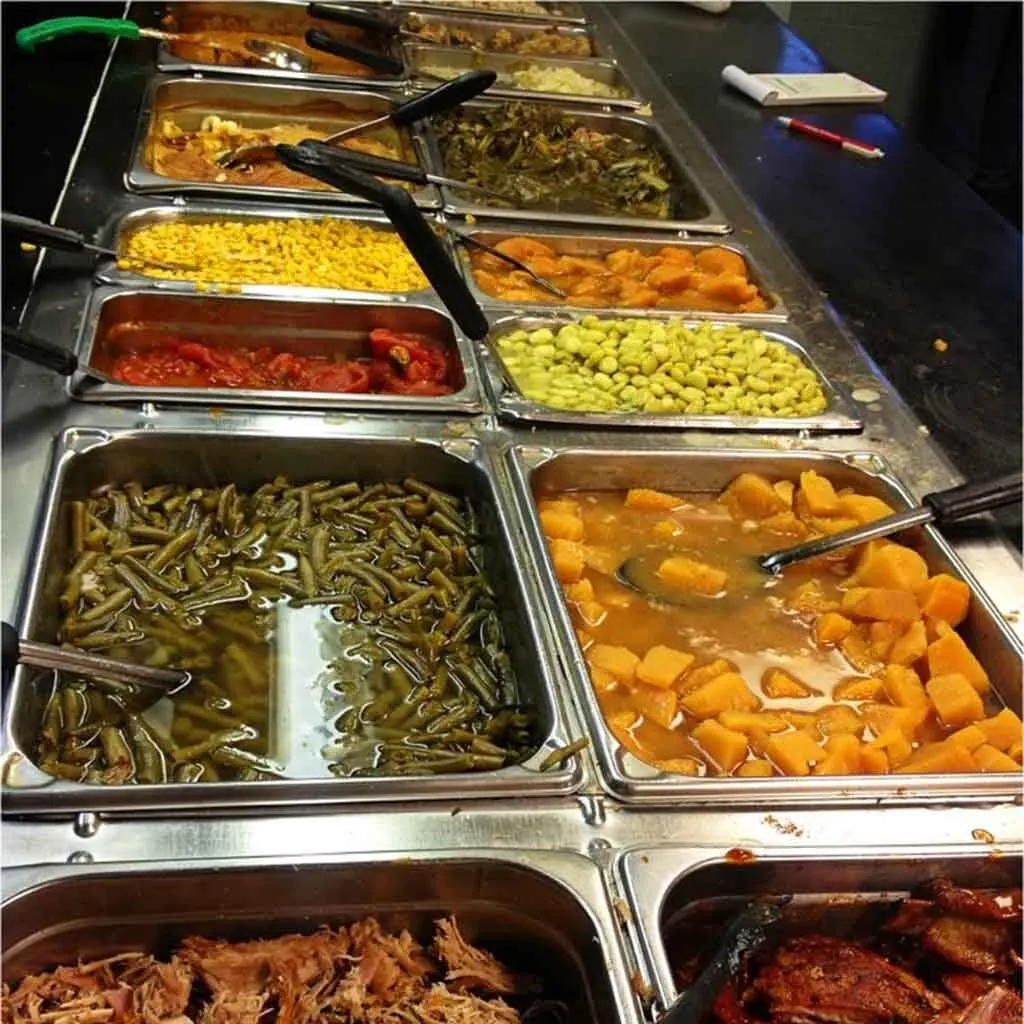 So if you're searching for authentic SC BBQ near Interstate 95, take Exit 21 and enjoy the great food and hospitality at Dukes.
What Folks are Saying about Dukes Bar-B-Que in Ridgeland
Google Review
Among the over 600 reviews on Google, reviewer Kate Vermilyea enjoys the many options available at Dukes Bar-B-Que in Ridgeland:
Our very favorite buffet for a "meat and three" or four, or two meats and nine, etc. Maybe you get the point.
Duke's is a family-run establishment, and when you go there you realize the place is full of small-town folks who all seem to know one another. It's impossible to feel like anything other than family.
The food is sinfully good. Fried chicken, pulled pork, meatloaf, and my favorite: hash and rice. I can make myself sick on it.
Collard greens, turnips, butter beans, Mac n cheese, fried okra, and the best dern hush puppies around. I want to go there now!
Open for dinner Thurs-Sat and post-church on Sunday. I think I know what we are doing this weekend!
We always take family and friends who visit! It's worth our 30+ minute drive.
Yelp Review
Over on Yelp, Laura M stumbled upon welcome relief from the fast food that dominates most road trips:
After two days on the road, we were beyond sick of fast food.
Thanks to Yelp, we found Dukes Bar-B-Que in Ridgeland–just off I-95, a little ways from Savannah–for lunch. A true southern buffet: fresh, home cooking.
My husband had the fried okra, spinach, sweet potatoes, gizzards (we think), fried chicken, and potato salad–delicious! I got the mac and cheese, corn nuggets (never had these before!), and pulled pork–yum!
Everything tasted clean and fresh. The cherry tomatoes and cucumbers didn't look like typical buffet quality. They were as clean, ripe, and well presented as I would for my own kids.
Then dessert–there were three options today.
We had the banana pudding, the first I've had in years, and it was so good and brought back so many, many great memories of childhood.
Sorry, no pics. I was too busy eating!!
---
Menu for Dukes Bar-B-Que in Ridgeland
Note: Menu prices and options are subject to change over time. Contact the restaurant for the most up-to-date information.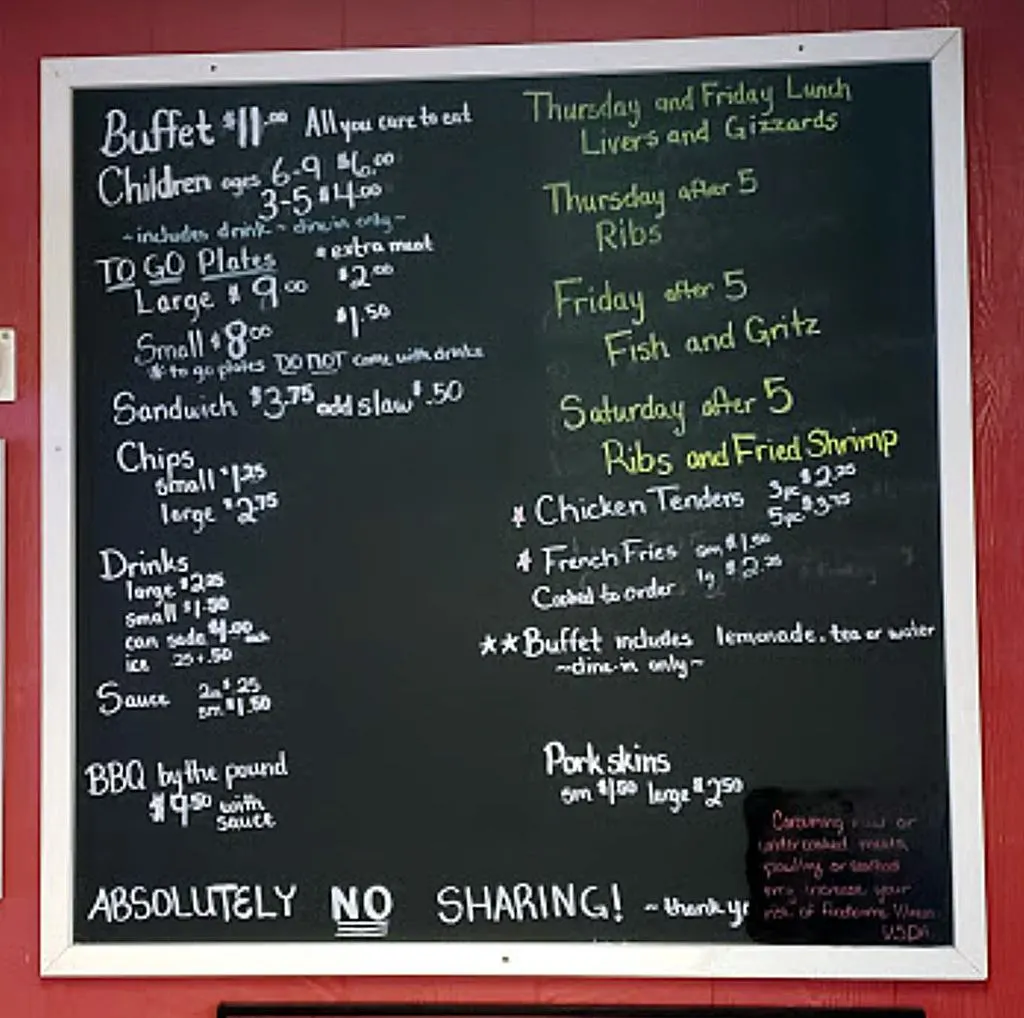 Location, Hours, Contact Info, and More
Map
Directions
Contact Dukes Bar-B-Que in Ridgeland
10190 S. Jacob Smart Blvd.
Ridgeland,
SC
29936
Hours of Operation
| | |
| --- | --- |
| Monday | Closed |
| Tuesday | Closed |
| Wednesday | Closed |
| Thursday | |
| Friday | |
| Saturday | |
| Sunday | |
Social Media
Review Sites
Features
Buffet, Cards and Cash, Hash, Heavy Tomato Sauce, Light Tomato Sauce, Mustard Sauce, Vinegar Pepper Sauce