Holt Bros BBQ in Florence
Family Makes the Difference at Holt Bros BBQ
Holt Bros BBQ builds its business upon the foundation of family. Zack and John Holt are working with their dad, Jack, leaning on love and experience to create something special for the Florence area.
"Anytime you can work with your dad and brother, it's a blessing," Zack said. "It's never a bad day at work because you get to see your family. We grew up as a tight family, all of us, and it's great to be able to work with them."
Together, they bring a "mixture of 35 years of experience with several of the places we've owned."
Those from Florence may know of Jack's Place. That is just one of the places the Holts have had over the years.
"My dad had a lot of barbecue places growing up. He started on a 55-gallon drum selling barbecue in an IGA in Pamplico."
Being able to lean on that level of experience gives them an edge. The accompanying expertise also helps and brings with it flavors that are time-tested. They will use those family recipes because they are simply better than what you can buy off the shelf.
What's on the Menu
"We're going to have smoked-type, vinegar and mustard-based barbecue," he said. "We will have six different made-in-house sauces. We will be making everything from scratch; nothing will be pre-bought.
This makes all the difference. "When you get something pre-bought, it just doesn't have the same flavor. We want to deliver on having some of the best flavor in the area."
But great flavor will only get Holt Bros. BBQ so far. There is more to the equation. While people will forgive a lot if the food is good, they won't forget if the experience is not.
"We're going to promise the best customer service that we can offer," Zack said. "We just want to deliver on a pleasant visit all the way around."
Holt Bros BBQ is a fast, casual BBQ restaurant and bar. In addition to barbecue and BBQ sandwiches, the restaurant offers whole barbecue chickens, burgers, and several other items. The restaurant will also serve craft beer.
"We want it to be a destination restaurant, but it's still close enough to everything else in town. This was the perfect mixture for us," Holt explained.
This destination BBQ is easy to find. If you are on a Road Tip heading through SC or are simply from the Florence area, just hop off of Interstate 95 and Holt Bros BBQ is just two miles from Exit 160.
Listen in on The Experience
In the podcast "The Experience," Denis Davis and Shasta have a lot to say about Holt Bros BBQ. Listen in as they discuss menu items and ambiance. They discuss the restaurant in the first part of this segment (after the commercial). Hear what they have to say:
What Reviewers say about Holt Bros BBQ
In addition to those on with a podcast, regular folks are talking about Holt Bros BBQ, too.
Google Review
For example, Local Guide Andrew Powell, a former chef, had the following to say in his Google review:
"This place is fantastic! Best BBQ in town hands down. Great atmosphere, great friendly staff and owners. Food came out like the fastest service I have ever had. We had the brisket platter, the half chicken, and the wings. Everything so so tasty.
"Chatted with one of the owners for a minute. They are super friendly good folks.
"This is my family's new favorite restaurant. Coming from a former chef of 15 years, some of the best BBQ and sauces that I have ever eaten. I can't recommend this place enough. Would give 6 stars if it let me. Very crowded, on a Friday night, but hey, that's what happens when you are the best game in town.
"Edit: I forgot about the beer! Craft beer on draft is a rarity around here and their selection was pretty great. Will report back on the cocktail list once I give those a try."
Yelp Review
In addition, Karen O. of Mount Pleasant wrote the following on Yelp about her experience at Holt Bros BBQ:
"I'm totally impressed with this new BBQ place and held off from a 5-star review for 2 reasons which were not entirely the restaurant's fault.
"First as they had just opened they were serving a limited menu so I didn't get to see everything that will be offered in the future. Secondly, we went around 130 on a weekday and there was no place to sit. The place was packed with customers roaming the dining room looking for a place to eat. There were lots of picnic tables outside so when the weather is nice, seating won't be a problem.
"Now for the good part! The food was great. We had the Holt hero – a bbq sandwich accompanied by a small side of coleslaw and choice of fries or tots. The sandwich was huge with a fresh bun and a large variety of sauces.. my favorite Honey Holt, a spicy,vinegar-based sauce! We also tried the Holt Bros American Burger with a meaty patty of beef, brisket, and sausage and fried onion rings. Both were outstanding and were served quickly with a smile by our friendly server… as we found an empty booth just in time!
"I will go back and when it's warm out I expect to try a bourbon cocktail or craft beer as I sit outside and sample the rest of the menu. And next time I will expect to write a 5-star review."
In the end, Holt Bros BBQ stands alone as family-based and family-friendly. Stop by today.
Menu for
Note: Menu prices and options subject to change over time. Contact the restaurant for the most up to date information.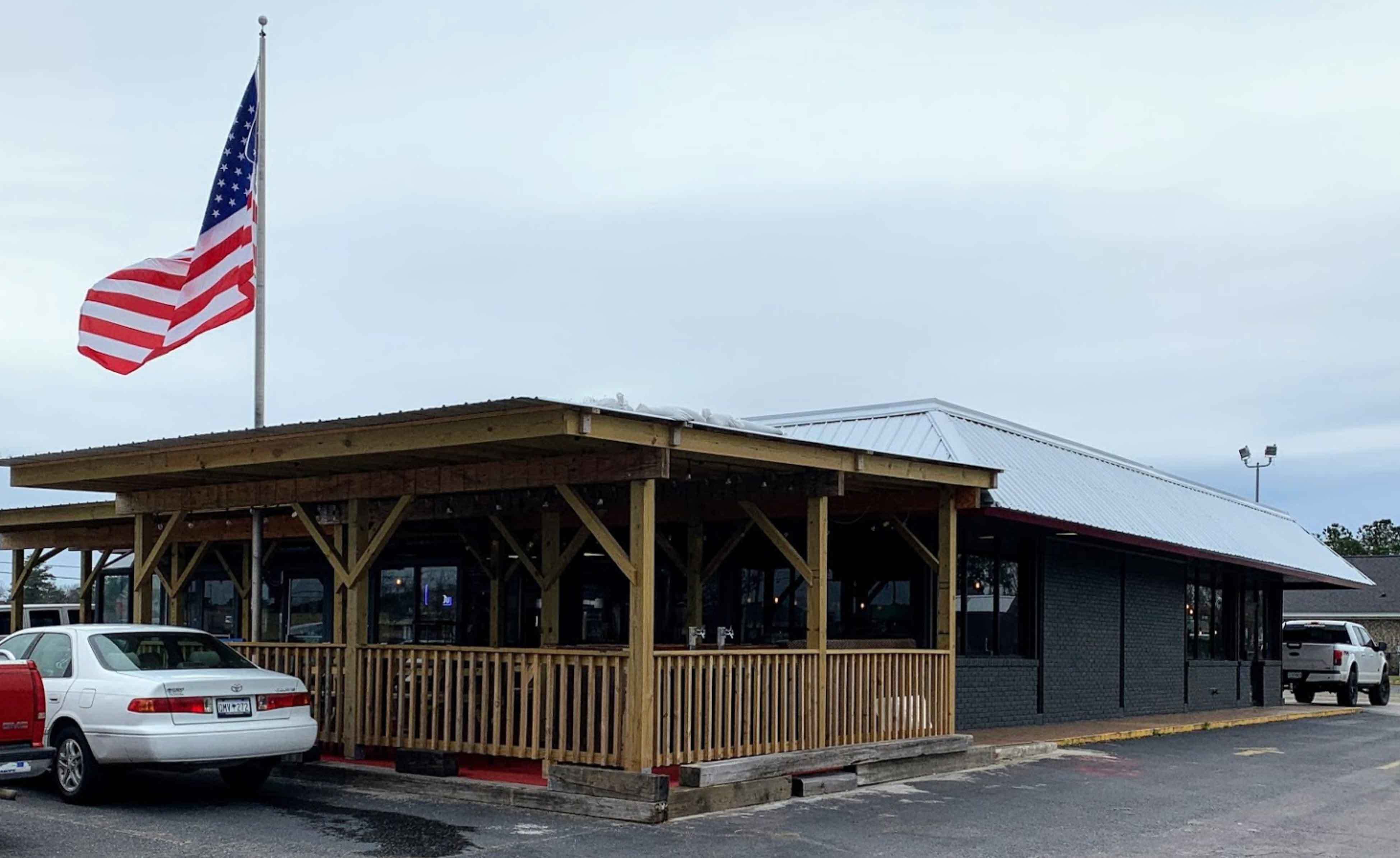 Click to get Google Map directions from your current location
Holt Bros BBQ in Florence
2087 W Evans St
Florence,
SC
29501
| | |
| --- | --- |
| Monday | |
| Tuesday | |
| Wednesday | |
| Thursday | |
| Friday | |
| Saturday | |
| Sunday | Closed |
Social Media
Reviews
Details
Cards and Cash, Heavy Tomato Sauce, Light Tomato Sauce, Mustard Sauce, Vinegar Pepper Sauce